Today's post features the 7 Best WordPress Mobile Plugins to Make Your Website Mobile-Friendly. By making your site mobile-enabled, you can give your site visitors a good user experience. Now Google also focuses on Mobile-First Index; this means if a site is mobile-friendly, they will give preference to those sites. So go and check these amazing WordPress Mobile Plugins to make your website mobile-friendly. 
The Internet is changing at a rapid pace, and that's a hard but obvious fact. Now, more and more users are accessing the Internet through tablets, gaming devices, laptops, watches, and mobile devices.
That's the reason having a mobile-optimized website or mobile-friendly website is extremely important for your business. So, if you have a WordPress Website, it's time that you go on to make your WordPress Site Mobile-Friendly.
The future holds for Mobile-Friendly websites. With Google already in with the Mobile-First Algorithm Update, there's an obvious advantage for websites that are mobile-friendly on mobile search rankings.
Moreover, mobile traffic has exceeded desktop traffic. Many businesses have been reported saying that 55% of all searches are from mobile devices. These numbers may vary by industry, but still, it's safe to say that mobile is very important for your business.
So, it's not only important to have a website, but moreover, you need to have a mobile-friendly website. You can even check the mobile-friendly aspect of your website using Google Webmaster Tools. For this, you need to submit your site to webmaster tools.
You need to access Search Traffic > Mobile Usability. You will get a detailed report showing any errors plaguing your site's mobile-friendliness and the proper fixes. Having said this, many WordPress users find that they have misconceptions about responsive and mobile-friendly websites.
Some of the common misconceptions about responsive and mobile-friendly websites include:
A mobile-friendly website is responsive
Every website needs to be responsive
Only responsive websites work on mobile devices
So, let's take a closer look at what exactly do "responsive" and "mobile friendly" mean
What's a Responsive Website?
A Responsive website adapts and responds to the needs of the users based on the viewing device. With a Responsive design, the text and images are shown in a single-column display rather than a three-column layout.
Unnecessary images are hidden and don't block or interfere with the more important information on the site's smaller display. So, a responsive website adapts to the screen size of the viewing device. The appearance of the text, images, and menu change by the screen size of the viewing device.
Main Features of a Responsive Website
Dynamic Content that changes with the screen size of the viewing device
You get optimized images
Navigation is condensed
Correct padding and spacing
Reliant on mobile operating systems to function
You should go "Responsive" if the majority of your web traffic comes from mobile devices (at least 35%) or if you have complex site content or features.
What's a Mobile Friendly Website?
A mobile-friendly website is designed to function the same way across devices. Therefore, there is no usability concern irrespective of the device on which it is being viewed.
Main features in a Mobile-Friendly Website
Static content that doesn't change
Images display smaller
Simplified navigation
Not reliant on a mobile operating system for functioning properly
You can achieve a consistent website experience across all devices with a mobile-friendly website. You can have simple text and an image-based website without any complex functions.
Benefits of using Mobile Friendly Websites
Improved User Experience – You don't want mobile users to abandon your web page simply because they can't easily browse and read the website content from their mobile device. With a mobile-friendly website in place, users can navigate your web pages easily. They can easily read the content, which is mobile-friendly.
Fast Loading Website – A mobile-optimized website loads quickly. A normal website loads very slowly and may not load at all. A one-second delay in page response can cause a 7% reduction in conversions.
Improved Mobile SEO – A mobile-friendly website has increased the likelihood of ranking well in Google Mobile Search Results.
Also, you get a Competitive Advantage over your competitors by having a beautifully optimized mobile website.
So, we can easily infer that mobile-friendly websites are necessary for your business if you want to acquire more customers and sales.
Here, we are listing some of the most popular Free WordPress Mobile Plugins with which you can make your website mobile-friendly.
Apart from using WordPress Mobile Plugins, you can also use a responsive WordPress Theme to make your WordPress website responsive and mobile-friendly for users.
As stated earlier, you should typically use a Responsive WordPress Theme if the majority of your web traffic comes from mobile devices. However, if you have plans for expansion, it is always better to use WordPress Mobile-Friendly Theme.
So, let us move on to see some of the most popular and powerful WordPress Plugins to make your site mobile-friendly.
7 Top WordPress Mobile Plugins
The WPtouch Mobile Plugin is one of the most popular WordPress Mobile Site Plugins with which users can create a mobile-friendly site. It is a lightweight mobile site plugin with a range of customization options and settings to make your site look exactly the way you want it to be.
It also comes with an elegant theme to help you get started.
The WPtouch Mobile Plugin automatically provides a mobile-optimized website version to mobile users. So, with WPtouch Mobile Plugin in place, you have two versions of your site, one for desktop users and the other for mobile users.
The WPtouch Mobile Plugin has an intuitive user interface making it an easy-to-use plugin for all kinds of users irrespective of their technical expertise. It goes on to offer a premium quality user experience. It comes in a free version as well as a pro version.
So, you can start with the free version and move on to the pro version when you want advanced functionality. For example, with the WPtouch pro version, you can have to advertise on the mobile version of your site and so can increase revenue through clicks.
The pro version also comes shipped with numerous niche-specific, mobile-optimized themes. So, you can set up a flawless mobile site in minutes.
Apart from its amazing features, the WPtouch Mobile Plugin provides support from the developers through the WordPress Forums. All-in-all, WPtouch Mobile Plugin is truly one of the best WordPress Plugins for optimizing your website for mobile devices.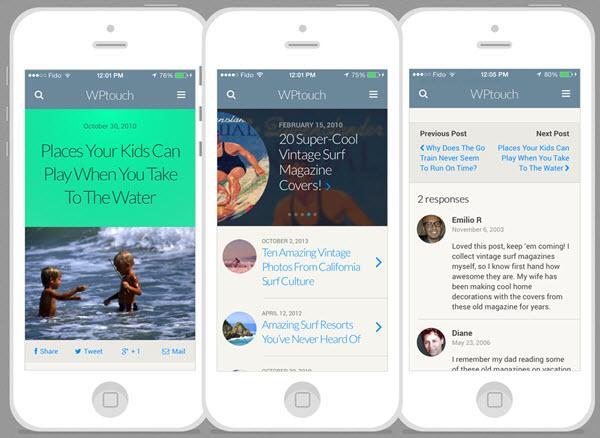 AMP for WordPress is all about speed and efficiency, making your website mobile-friendly and responsive. So, it makes your website load fast and quick. It optimizes your WordPress site for AMP (Accelerated Mobile Pages).
Its core part is completely free. The plugin could be downloaded from the WordPress Plugin Library. AMP for WordPress offers a large selection of extensions that go on to offer email support functionality, custom post types, and much more.
Plus, it also has a wide range of design customization tools. AMP for WordPress comes with regular updates and goes on to fix bugs, and new features, as well. The fact that it is easy to use makes it a hit with novices.
Moreover, AMP for WordPress is highly reliable, versatile, and responsive. AMP for WordPress is studded with Custom AMP Editor, which allows you to have mutually exclusive page designs, content, and updates.
It also has the drag-and-drop page builder that allows you to customize the layout of your WordPress site for an enhanced user experience.
AMP for WordPress also implements Mobile Redirection. So, it improves your Google SEO ratings. AMP for WordPress comes with proficient design both on the front end and at the admin level. It even supports Carousel Galleries and YouTube Video Embedding.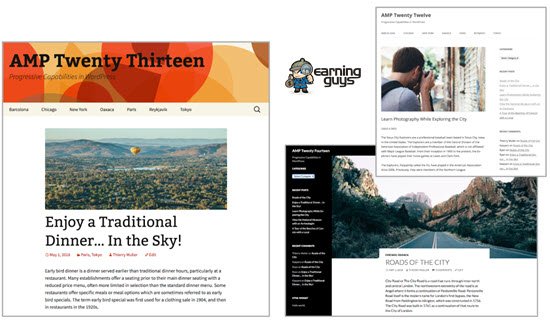 AppPresser comes as an app builder who specializes in integrating WordPress. It's the most popular tool for converting your site into a mobile app. It comes with several WordPress plugins that help you to create iOS and Android mobile apps that integrate with WordPress.
AppPresser helps you to create an app that can be paired with your WordPress site. In fact, AppPresser and your WordPress site go hands together, such as copy and paste, wine and steak, Batman and Robin.
It is best for website builders. It's also good for freelancers and agencies who want to make apps for their clients. AppPresser helps you to have high-quality apps with little or no coding. It allows you to customize them and submit them to the app store. Moreover, you can customize the apps to your client's expectations.
Its working is simple and easy. You need to log in to the cloud-based visual app builder. With AppPresser, you can then create and customize your app. You can even add its WordPress theme and plugins to your WordPress site and have features like WooCommerce, BuddyPress, Push Notifications, and more.
So, AppPresser comes out as a great app development tool. You can even customize the look and feel of your app. You can build different types of apps such as school apps, WooCommerce apps, event and conference apps, BuddyPress apps, and more. It's great for novices who don't know how to code from scratch.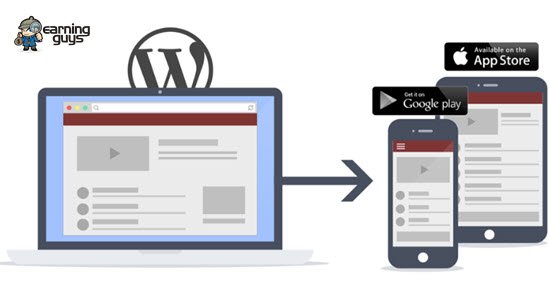 The WP Mobile Menu comes out as a great solution when you want to build a beautiful and responsive mobile menu for your website. In fact, mobile menus are an important part of your website that allows users to navigate through your website. It should be studded with large icons, smooth slide-in effect, menu text, and buttons.
So, if you desire an extra bit of functionality for your mobile menus on your website, then WP Mobile Menu Plugin is the way to go for you. The plugin allows you to gain full control of your mobile menu without damaging your previously created mobile site.
Moreover, you can design beautiful mobile menus for your website. You can get controls for Google Fonts, background images, naked headers, and more. For example, you can configure your menu and show three depth levels.
Its standard version can be downloaded for free. However, its professional version comes at $6.99 per month. It has features such as header search, menu item icons, and 2000+ icons.
Its WooCommerce plan comes for $9.99 per month, which has all the features of a Professional plan, plus a menu cart icon, sliding cart, and more.
Finally, there's the Enterprise version for $39.99. So, WP Mobile Menu is a top WordPress Mobile Plugin. It's a great solution when you want to improve your mobile menu.

Jetpack Mobile Theme is one of the simplest yet effective plugins for creating a mobile version of your WordPress site. Jetpack's Mobile Theme is a great tool for setting up your mobile-optimized site quickly. Moreover, it is highly useful for newbie bloggers and webmasters who have just started to use the WordPress platform and are not much technically inclined.
Jetpack's Mobile Theme has been studded with ample functionalities for helping you to come with a mobile-friendly website easily. Once it has been set up and activated, you get to select from two customization options.
You can also choose to display featured images and excerpts on the mobile version or not. Once your mobile-optimized site is ready, your visitors get the leverage to choose the mobile version or desktop version. An option is displayed on the screen, which enables users to switch between them.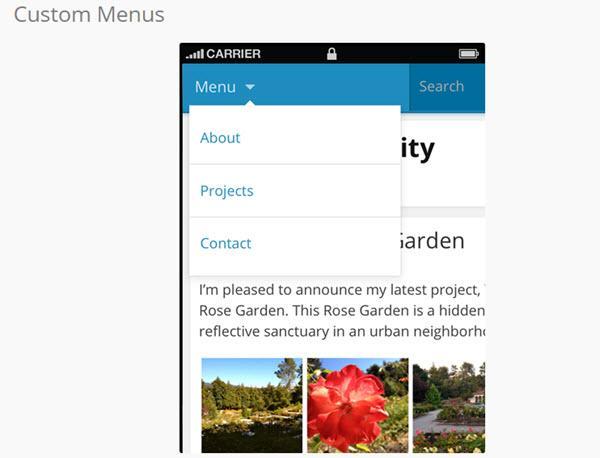 The WordPress Mobile Pack enables webmasters to transform their website's content into a progressive mobile web application that is compatible across different platforms. The plugin is specifically targeted at bloggers, content curators, and publishers, helping them to appify their blog's content without having to create a mobile app.
So, the WordPress Mobile Pack Plugin transforms your WordPress Site into a Mobile App. However, users can still access it from their mobile browsers. With WordPress Mobile Pack Plugin, making your site mobile responsive is a hassle-free process. You don't have to mess around with complicated code or go on to hire a developer.
The WordPress Mobile Pack Plugin supports all major browsers such as Google Chrome, Safari, Internet Explorer 10, Android Native browsers, and Firefox. It helps you create a mobile-optimized web browsing experience for your site's visitors that resembles an app browsing experience.
The plugin not only recognizes the device and browser your users employ to access your site, but it is also sensitive to the orientation of their device. So, your site will completely morph to fit their device screen size.
WordPress Mobile Pack is shipped with six different theme options so that your mobile visitors get a memorable browsing experience. You can even personalize the theme and can change its color palette, page elements, and typography so as to fit your business brand better.
Its Pro version comes at $99 per year, wherein you get additional features, unlimited push notifications, monetization options, and more.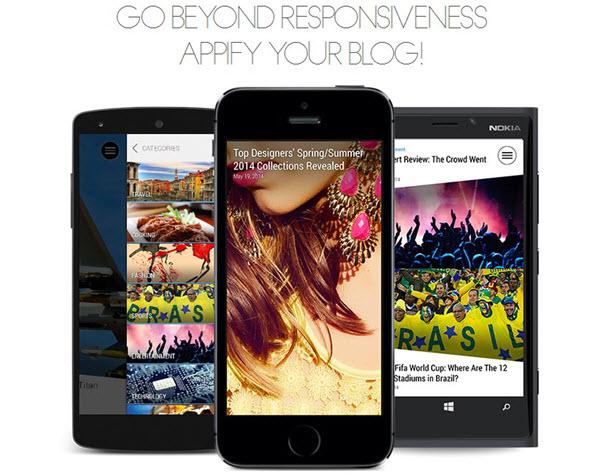 The Max Mega Menu plugin helps you to convert your existing WordPress menu into a mega menu. (A mega menu is a menu that shows all page options even when there are dozens of them.)
It's perfect when you want to have an eCommerce site or online magazine. In fact, the Max Mega Menu converts your desktop menu into a mega menu. You can customize which posts and pages are revealed on the menu. So, you can have a mega menu on the mobile interface.
The plugin has a drag-and-drop menu builder. Once you install the plugin and activate the menu, you can place any WordPress widget into the menu as well as buttons on other pages of your site.
It has been built with the current WordPress Menu System. It also supports flyouts and other animated menu styles. All these features have been included in its free version.
However, the Max Mega Menu also offers the Pro version at $23 per year. It offers features such as a sticky menu, WooCommerce support, and Google Fonts.
There's even the Business License ($39 per year) on five sites. The Developer License ($99 per year) can be used on 99 sites.

Responsive WordPress Theme
Apart from using WordPress plugins for making your website mobile-friendly, WordPress users have another option up their sleeves. In fact, you can use any Responsive WordPress Theme to make your website mobile-friendly. Using a Responsive WordPress Theme makes your website look fantastic on mobile devices, such as Smartphones and tablets.
It means that your WordPress website automatically adapts its layout so as to fit any screen resolution. So, you need not have a separate website for mobile devices. Instead, a responsive website is suitable for any device out there.
The usability is thoroughly taken care of, and a responsive WordPress theme is search engine friendly too. Plus, they are cost-effective, content-focused, cross-platform, easy to manage, and future-proof.
Moreover, you get a wide variety of Responsive WordPress Themes out there. So, you easily choose and install the best Responsive WordPress Theme for your website and benefit from a responsive website with little effort.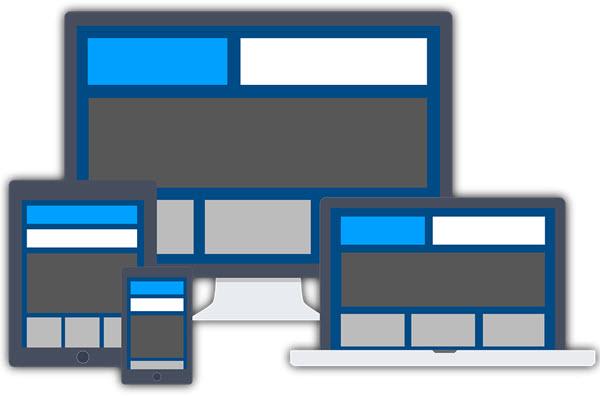 Final Words
So, you see that you can easily make your WordPress site mobile-friendly with the help of WordPress Mobile Plugins. The world goes mobile, and mobile-friendly websites are the future of the Internet.
If you don't want to compromise on the usability of your website, then the only way out for you is to make your WordPress site Mobile friendly. As more and more users are using mobile devices to browse your website, it makes sense to mobile-optimize your website.