Here you will find some of the Best CPA Affiliate Networks, which will help you earn from affiliate marketing, and you will find plenty of CPA offers to promote.
As an e-entrepreneur, you have to take the road of internet marketing to promote your products and monetize your online business. However, the most important question revolves around the fact that what is the best way to achieve this.
The best thing is there is a solution that comes in the form of Affiliate Marketing.
You can take advantage of Affiliate Marketing as an Advertiser or as a Publisher by joining Cost Per Action (CPA) Affiliate Networks.
What is CPA Affiliate Marketing
Cost per action (CPA) affiliate marketing is a performance-based marketing strategy in which an advertiser compensates an affiliate marketer for every specific action that a visitor or customer completes. The action can be any number of things, including but not limited to filling out a form, subscribing to a newsletter, or making a purchase.
What is a CPA Network
CPA Networks manage the entire activities, so you save your time, effort, and money. For example, as an Advertiser, you happen to generate thousands of leads easily, and as a publisher, you get lots of varied offers and affiliate programs through CPA Affiliate Networks.
Affiliate Marketing is always known as a good way of making money online. So yes, affiliate marketing can be a good source of earnings, but without a good product to promote, it is impossible to succeed in affiliate marketing.
There are thousands of affiliate programs, but finding and managing those programs can be difficult. In addition, if you want to join more than one program, it can be more difficult as you have to manage those entire programs individually and keep an eye on payouts, etc.
Affiliate Networks can solve all those problems. An affiliate network is a midpoint between advertisers and affiliates. Advertisers join an affiliate network because they get affiliate tracking software and many publishers to promote their products. Publishers have the advantage of joining an affiliate network as they get many affiliate programs in one place and affiliate networks send combined payments for affiliate earnings from different programs.
In short, CPA Affiliate Marketing requires users to click on an affiliate link and complete a desired 'action.' The action can be anything which can be in the form of filling out a form, signing up for an offer, completing a survey, downloading software, etc. Advertisers generate leads through CPA Affiliate Marketing, and Publishers get paid for generating a lead. It is as simple as that.
There are many CPA Affiliate Networks today, but you need a good affiliate network to join. Here, I have listed some popular CPA networks with great advertisers, great support, and on-time payouts.
20+ Best CPA Affiliate Networks
1. MaxBounty Best CPA Affiliate Network
Running a successful CPA Affiliate Network since 2004, MaxBounty has stood the test of time and has become one of the well-known names in the industry. Now, MaxBounty is considered one of the most popular CPA networks. Presently it has thousands of satisfied affiliates that are earning a considerable amount of revenue doing CPA advertising. Therefore, you can look forward to one of the highest-paying affiliate programs from MaxBounty. With MaxBounty, you are bound to get a reliable partner for CPA Affiliate Marketing.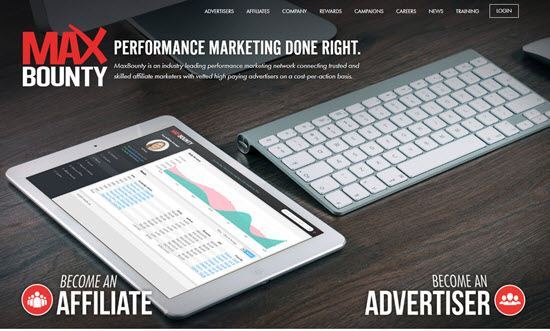 CrakRevenue is a premium performance CPA Affiliate Network. It boasts of some of the biggest affiliates in the industry. CrakRevenue has pioneered in generating online leads for over ten years and has been credited with many awards for its innovative platforms and projects.
They have offers that have been tested and know converts. They provide premium offers in various markets, including Dating, Webcams (I suggest Jerkmate Affiliate Program), ED, CBD, Casino, etc. With CrakRevenue, you can look out for payouts that are best in the industry. It provides an advanced stats infrastructure that goes on to deliver fast, detailed, and customizable stats about your traffic.
They have specialized in geo-targeting, so you get the best converting offers available for each region. Its exclusive Geo-Matic ad tool goes on to automatically display the best offers based on the geo-location and niche of your visitors. In addition, it offers a dedicated account manager.
The minimum payment is $100, and payment frequency is based on Net-30. In addition, it offers various payment methods such as Check, Paxum, and Wire. CrakRevenue is running successfully for more than ten years and has become one of the industry's largest and most trusted CPA networks.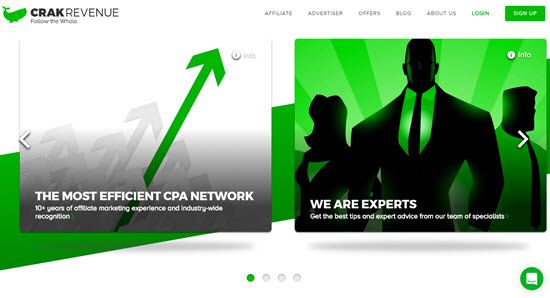 ClickDealer is one of my favorite CPA affiliate networks; they have a lot of offers with good payouts. They have some great affiliate manager who is always ready to help you. For payment, you don't have to worry as ClickDealer offers on-time payment; they also offer direct deposits. If you are looking for a good CPA network ClickDealer is a great option.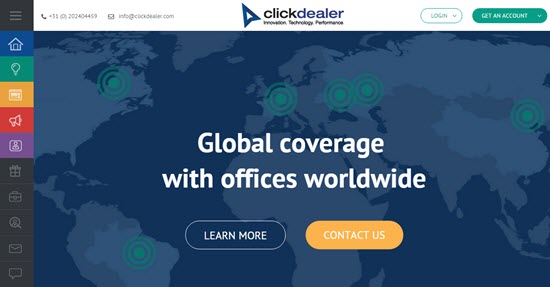 4. Perform[cb] Top CPA Affiliate Network
Perform[cb] (formerly Clickbooth) is one of the most recognized and fastest-growing CPA Affiliate Networks. It is considered one of the oldest players in the industry and has earned the tag of being one of the most reputed CPA Affiliate Networks. As an Affiliate, you can look forward to a whole range of products and services. They have a wide range of advertisers in different categories. It has been estimated that Perform[cb] pays almost $ 100M a year to affiliates. Moreover, Perform[cb] is one of the favorite CPA Networks for almost every 'Super Affiliate.'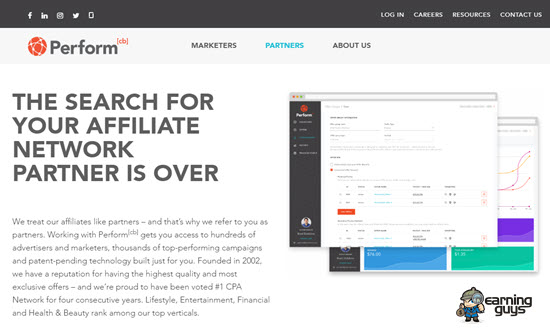 Partnering with admitad provides a big opportunity to reap rich rewards from your affiliate marketing efforts. admitad is a successful and fast-growing CPA Affiliate Network that is in operation since 2010. It is a German-based CPA Affiliate Network and is headquartered in Heilbronn, having as many as seven offices across the globe.
admitad is constantly helping advertisers with reliable sources of sales and publishers with new business models for better monetization of traffic. It has developed into a huge affiliate network with more than 540,000 active publishers. admitad is running regular campaigns in various categories, including E-commerce, online games, mobile, and services.
With the easy-to-use interface, you face no hindrance whatsoever while working with admitad. Moreover, it offers an easy signup process. Both advertisers and publishers have the opportunity to enter the global market and increase their revenues. It has a clear system of analytics and anti-fraud.
admitad offers weekly payments and multiple modes for receiving payments, including Paypal and Wire Transfer. The support is excellent, and is delivered through email, chat, and over the phone. You even get an individual account manager for handling queries. It even provides clear and comprehensive reports so that you can effectively track your affiliate marketing efforts. Plus, it offers lots of innovative tools to help you succeed.
Get a $10 bonus with the registration through this link.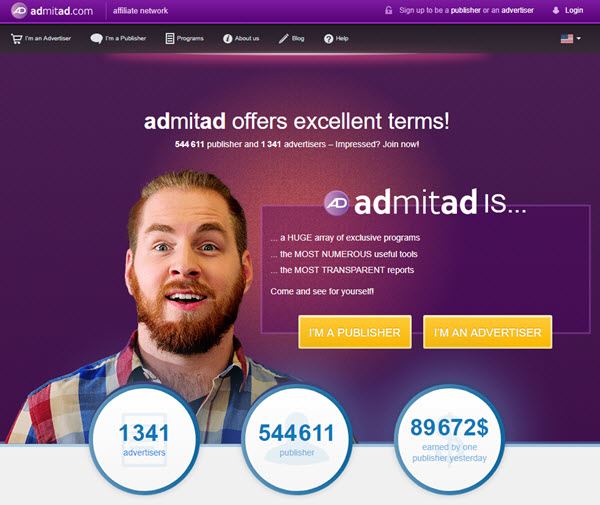 CPAGrip is a popular CPA affiliate network that provides affiliates with various offers to promote. They have offers in several niches, including gaming, finance, health, and more. With their user-friendly platform, affiliates can easily navigate and find offers that fit their marketing needs.
CPAGrip also offers competitive payouts and a variety of payment options, including PayPal, ACH, and wire transfer. Additionally, they provide excellent customer support, including a dedicated account manager for each affiliate to help them maximize their earnings.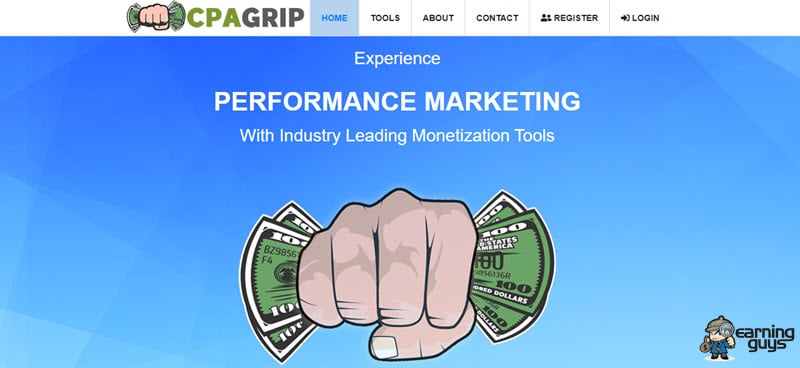 Featuring among the top 20 CPA Affiliate Networks, Panthera Network is another leading CPA Network globally. It has been incorporated with the sole objective of becoming a global performance-based publisher network and is successfully fulfilling its objective. Panthera Network already has thousands of publishers and is able to generate millions of leads/sales per month for its advertising clients. It offers campaigns in almost every segment of categories, including surveys that can be promoted through various channels such as email, mobile, social media, web, etc. It has much to offer to both advertisers and publishers. Publishers can look forward to the large gamut of offers, round-the-clock personalized support, and top payout, among others.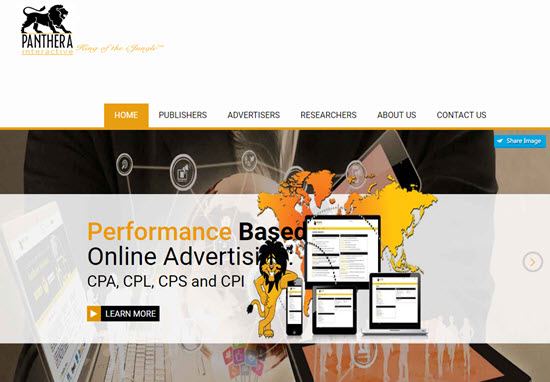 Cpamatica is a leading CPA Affiliate Network focusing mainly on dating, Nutra, and White-hat offers for Facebook. It comes as a global partner network that takes every effort for the success of its clients. Cpamatica offers excellent earning opportunity to affiliates. They are making volumes with the mainstream as well as dating offers.
With Cpamatica, you get the best offers, a dedicated account manager, and the highest payouts. So, Cpamatica proves to be a perfect partner for growing your affiliate marketing blog or CPA business. It has more than 800 offers on its affiliate panel currently.
Moreover, Cpamatica provides a wide variety of offers, competitive payouts, and excellent customer support for both advertisers and affiliates. Partnering with Cpamatica opens doors for strengthening online marketing capabilities and reaching full business potential.
The best part is that Cpamatica offers weekly payments, with $50 being the minimum amount for withdrawal. So, you don't have to wait for Net-30 or Net-15. The first payment is made after ten days. Payment methods include PayPal, Payoneer, WebMoney, and Wire Transfers.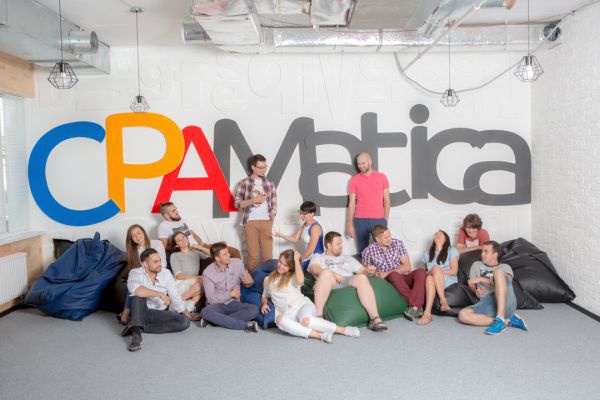 9. AdCombo CPA Affiliate Network
AdCombo is one such CPA Affiliate Network that helps you achieve more in affiliate marketing. It is known for exclusive offers with high payouts. However, its major strength is in landings and pre-sale pages that are available in more than 40 languages. Plus, it is reliable and user-friendly.
You get complete integration with the most popular platforms. So, there's no chance of losing even a click of traffic. Moreover, it offers payments every week without any annoying holds. It's a CPA platform that affiliates have created for affiliates.
AdCombo is an affiliate network that helps in monetizing traffic. It was founded very recently in 2013. It has specialized in the fields of CPA marketing, affiliated programs, telemarketing offers, and many other unique offers.
Users can design stunning ads and publish them. In addition, they offer sophisticated affiliate marketing solutions. They have a number of payment methods, including options such as ePayments, Paxum, PayPal, and WebMoney. They accept traffic from different regions such as Europe, Asia, South America, and Latin America.
Here, we list some unique features of AdCombo:
Personal marketing assistance
User-friendly interface
Personal affiliate manager
Effective traffic strategies
Quick & Easy Payouts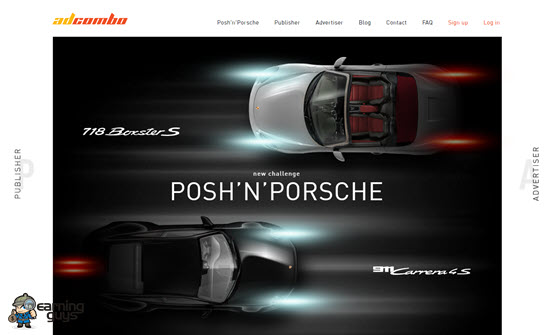 GlobalWide Media is another leading CPA Affiliate Network that is running successfully for a considerable length of time. The GlobalWide Media (GWM) was previously known as Neverblue. You can look forward to a whole range of affiliate programs from GlobalWide Media. It is a well-known name in the industry and one of the biggest companies running CPA Network.
As an affiliate, you can have many quality services from GWM, such as timely payment of bills. Seeing its performance and deliverables in the past recent years, you can expect GlobalWide Media to continue to grow and flourish in the future, as well.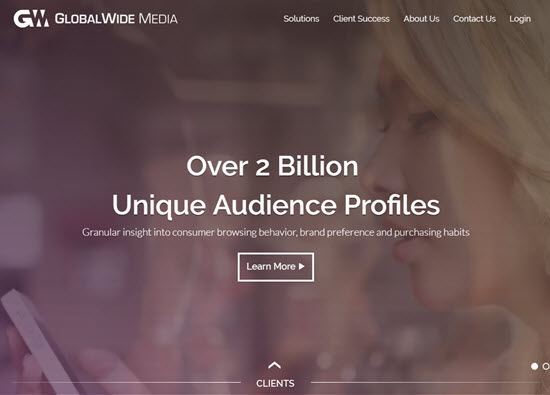 CPA Lead strives to establish a new standard in online marketing, particularly as a CPA Affiliate Network. It has quickly grown to become one of the most successful and widely popular CPA Affiliate networks.
You derive a whole stream of advantages using CPA Lead, including a wide selection of offers and campaigns, quality support, top payouts, a wide range of products and services, and sound technology backup, including many other advantages, as well.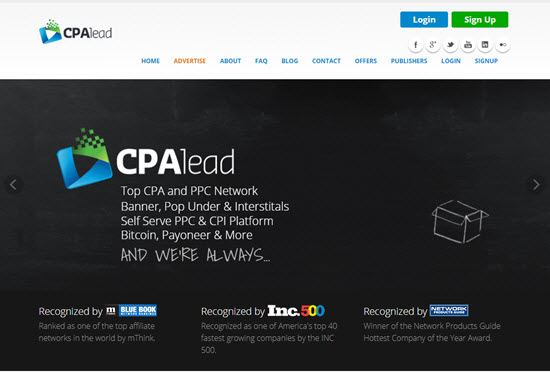 DMS Performance Ad Market (formerly W4) has championed itself in running successful CPA Affiliate Marketing Campaigns. Backed by advanced and dependable technology, you can look forward to a wide range of affiliate programs and lots of offers in various categories. If you are one of those who desire to have result-based internet marketing, then DMS Performance Ad Market is one of the most dependable CPA Affiliate Networks that you can surely partner with for your success.
DMS Performance Ad Market has based its business on campaign optimization, transparency, and quality affiliates and follows best practices in CPA Affiliate Marketing. It already has an expansive list of publishers who are earning huge revenues by joining its various affiliate programs.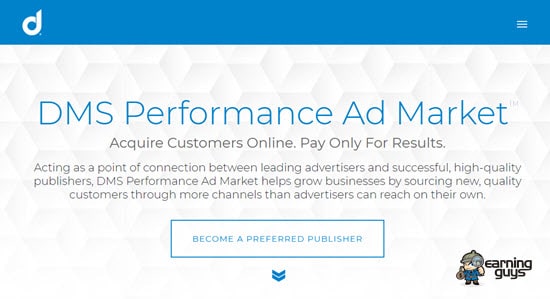 Adscend Media has registered a strong presence as a CPA Affiliate Network. It is one of the pioneers in content-locking technology. Adscend Media brings hundreds of different offers and supports to monetize your virtual goods through its ad-supported model. Adscend Media can easily be regarded as pioneers in bringing content monetization solutions. Joining its powerful and rewarding network, you get access to a variety of domestic and international offers in various verticals.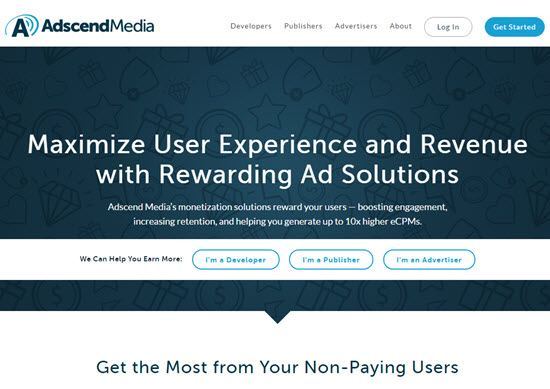 Convert2Media is a popular affiliate network that has been in operation since 2008. They provide a comprehensive platform for publishers and advertisers to connect and promote a variety of products and services. Convert2Media specializes in CPA and CPL offers, and they have a broad range of campaigns in different niches, including finance, health, dating, and more.
They offer excellent tracking and reporting tools, which allow publishers to monitor their performance and optimize their campaigns for better results. Convert2Media also offers timely payments through various payment options such as PayPal, Wire Transfer, and Check. They have a dedicated support team that is available to assist publishers with any questions or concerns. Overall, Convert2Media is a reliable affiliate network that provides a great opportunity for publishers to monetize their traffic and for advertisers to reach their target audience effectively.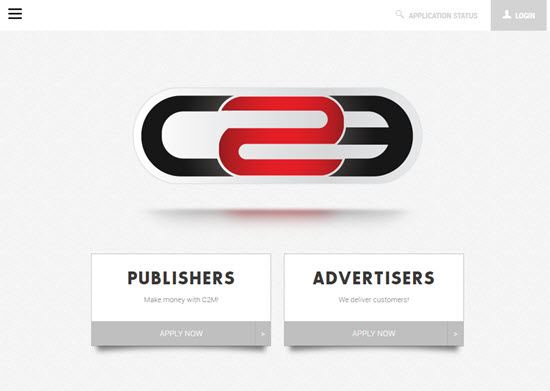 15. Mobidea Best Mobile CPA Network
Mobidea is a leading Mobile Affiliate Network. It's an award-winning mobile affiliate network that has specialized in mobile offers for affiliate marketers. It's one of the best CPA Affiliate Networks that's charged with technology and education.
As of now, Mobidea is working with over 130k affiliates. It's especially focused on CPA Advertising. Mobidea helps you (the affiliates) to fully develop your amazing potential so that you can lead a financially independent lifestyle.
You got to know that Mobidea comes as a leading CPA Affiliate Network which specializes in mobile offers. It sets out with the mission to negotiate the best mobile offers with premium advertisers. Mobidea has set standards for affiliate payments. It offers personalized support and account management.
Affiliates can look out for weekly payments, which can be cashed out with Paypal, ePayments, Paxum, FirstchoicePay, and Wire Transfers. It offers all the capabilities of a tracker within the Mobidea Network. Plus, there's 7/7 support every day wherein you get the best advice for any of your issues. Its advanced algorithm selects the top converting offers for you.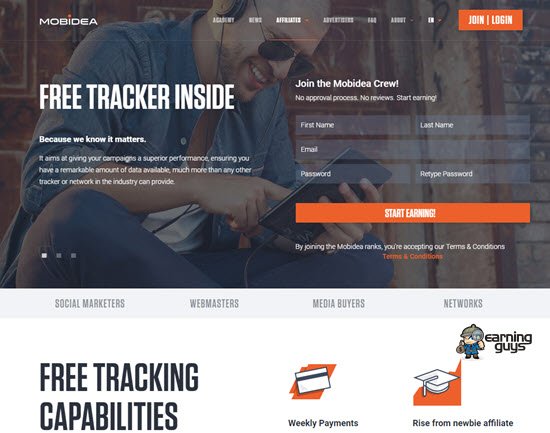 AdWork Media is a well-known affiliate network that has been in the industry for over a decade. They provide a platform for advertisers and publishers to connect and promote various offers and products. AdWork Media has many campaigns, including CPA, CPL, CPS, and CPI offers, in different niches, such as gaming, health, finance, and more.
They also offer exclusive and custom offers unavailable on other networks. In addition, AdWork Media provides reliable tracking and reporting tools and timely payments through various payment options such as PayPal, Wire Transfer, and Check. They also have a dedicated support team that assists their clients with any questions or concerns. Overall, AdWork Media is a trusted affiliate network that provides a great opportunity for publishers to monetize their traffic and for advertisers to reach their target audience effectively.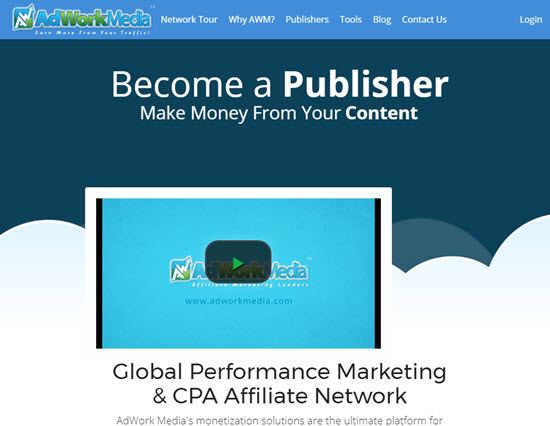 17. A4D CPA Affiliate Network
A4D is a San Diego-based CPA Affiliate Network. It's aggressive, smart, and has a loyal band of publishers. A4D is ever striving to achieve innovative technologies in online marketing. A4D is best when it is concerned with performance marketing networks. It's an equally good network for advertisers as well as affiliates worldwide.
The revenue models adopted by this network are CPA, CPS, and CPL. In fact, A4D proves a great alternative to the G4Offers network. However, A4D reviews the websites of publishers before approving their accounts. Publishers should be aware that they should never use bots, PTC Sites, auto-refreshing sites, traffic exchanges, or proxies to send fake traffic. Moreover, affiliates must not spam offers via email or forums. Plus, publishers must not modify the creatives or ad codes. As a publisher, you should not create multiple accounts.
A4D allows publishers the following types of offers:
E-Commerce
Health
Fitness
Beauty
Games
Finance
Biz Opp
The publishers get paid on a Net15 basis (weekly basis). The payment options are check, wire, and direct deposit. A4D also runs a referral program for publishers. They can earn extra income by referring others to the A4D network. The rate of commission on offer is 2 percent.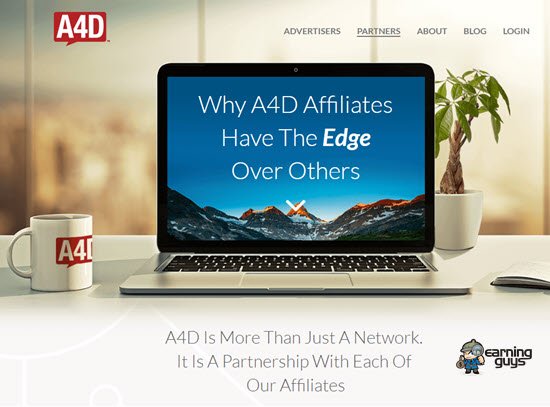 The Affiliati is one such CPA Network that helps you succeed by monetizing your current traffic to maximize your ROI. It lives by the principle: "Your success is our success."
They are into a wide variety of verticals that include dating, auto, and hard products. In fact, they also offer consulting services so that you can tap into the power of Performance-Based Marketing.
It was founded in 2011 by Sonny Palta. The Affiliati Network is widely known for its diverse marketing and management background.
Affiliati is headquartered in Miami Beach, Florida, United States. It focuses on quality leads and delivers the highest quality traffic. Its vast industry knowledge and superb monetization strategies help add value to your business in more than one way.
So, the Affiliati Network is all about transparency and results. They recognize the value of quality traffic.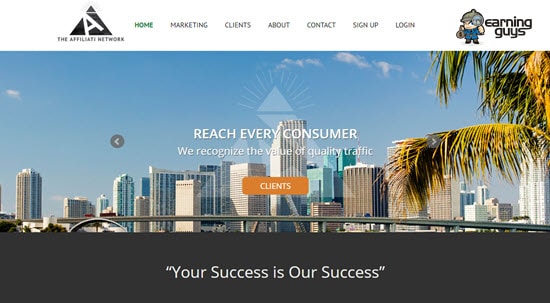 Dr.Cash is Europe's largest Nutra & Adult affiliate network. It contains 2800+ COD, Trial, and SS offer for 55 beauty & health niches in 242 countries. The top offers are those related to weight loss and male potency.
Regardless of the fact that all offers are product offers, the affiliate network has several payment methods. COD is the most popular one: an affiliate gets money when the product is delivered to a client and bought by a client. Also, there's a Trial option – a client pays the minimum price for a confirmed order or initial subscription, and an SS option – a client pays for the product without delays, and you get money.
The Dr.Cash support team understands well what offers in what Geos are currently the most profitable and which prelanding pages ensure the highest ROI. The team is always ready to share its knowledge with the publishers.
It won't take you more than a minute to sign up for an affiliate network. You can access your personal account and a catalog of offers right after signing up – you don't need to be interviewed by a manager.
Payouts vary between 3$-77$, depending on the offer. The average approval rate is 25-55%. All products are accompanied by documents containing information on the manufacturers and certification checks. If ad campaigns are set up properly, the approval rate can reach 75-100%, landing page conversion can reach 10-25% depending on the traffic source.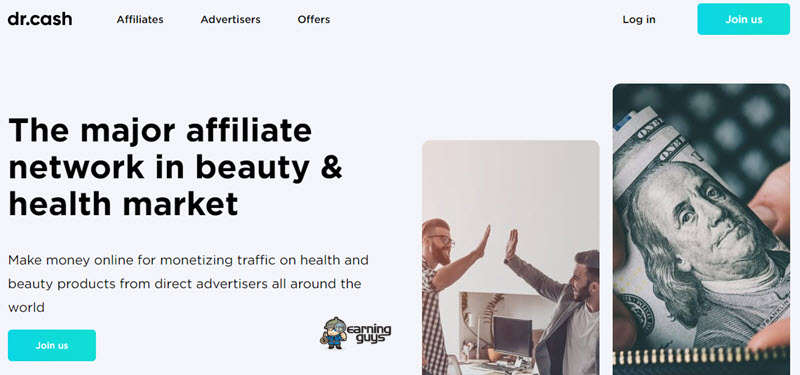 Toro Advertising is one of the top CPA Affiliate Networks out there. It makes affiliate marketing easy for you. It is backed by an exceptional knowledge of the industry.
Moreover, it has the necessary experience to help publishers increase income. Advertisers can look out for low-risk and high-gain advertising solutions. Publishers and affiliates need not worry as it helps to increase revenues.
In fact, Toro Advertising has been in the market for eight years, and it has come up with robust & appealing offers for both advertisers and agencies.
It delivers both branding as well as performance. It is known for sophisticated targeting that includes country, language, device, browser, OS, and carrier.
Here's some essential info about Toro Advertising:
Payment Terms: Bi-weekly, Monthly, Net 3, Weekly
Payment Methods: PayPal, Payoneer, Bitcoins, Bank Transfer, ePayments
Commission Types: CPA, CPL, CPS, CPI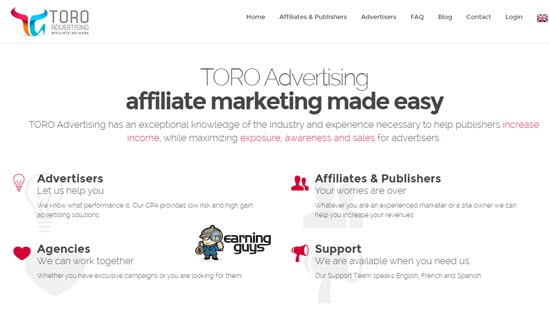 21. RevenueAds CPA Affiliate Network
The advantage of RevenueAds is that it is even suitable for the ones that are just starting in the affiliate marketing industry. In fact, they offer all the tools and support you need to be successful in the affiliate marketing industry.
You can take advantage of their strong industry connections and digital presence. It offers solid support for your future success. They facilitate direct mailing to the top brands in affiliate marketing.
Here are some key features:
Tools: CPA, CPL, CPS, 100+ Offers
Payment Method: ACH, Check, PayPal, Wire
Payment Frequency: Net-15
Minimum Payment: $50
It has been around for a decade or more. RevenueAds is based in Oklahoma. It is particularly known for its email list marketing and lead-gen capabilities. It is one of the best performance marketing networks that specialize in CPA Advertising. It offers all the tools and support for you to be successful.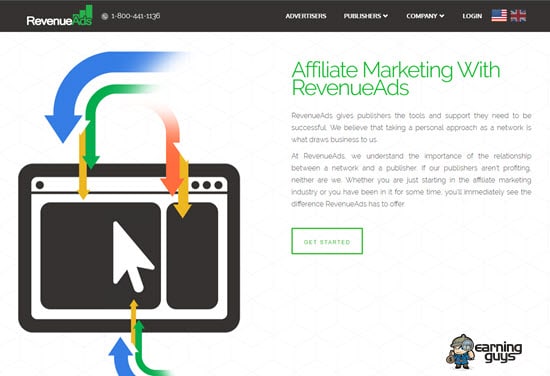 22. Advidi CPA Affiliate Network
Advidi is one of the best performance marketing networks that were founded in the year 2012. It works with the mission to propel your core business. It empowers you to be successful in the world of affiliate marketing.
It connects advertisers to affiliates and empowers each side, thereby creating better outcomes for all involved. It makes complex things simple for you.
They bring to you high-converting offers from hundreds of global advertisers. It delivers the highest quality of traffic through various channels. In simple words, Advidi helps you to grow.
Here's the network for you at a glance:
Commission Type: CPA, CPS, CPL
Minimum Payment: $10
Payment Frequency: Weekly, Bi-Weekly, Monthly
Payment Method: PayPal, Payoneer, Wire, Bank Transfer
Tracking System: Cake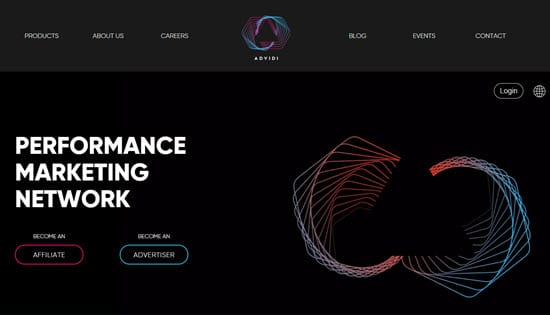 FAQs
How do I get approved by a CPA network?
To get approved by a CPA network, you need to have a website or a blog and some experience in affiliate marketing. You will also need to fill out an application form and provide some personal information.
Can I promote CPA offers without a website?
Yes, you can promote CPA offers without a website through various channels such as social media, PPC advertising, and email marketing.
How much a CPA Marketer can Earn?
Your earnings from CPA marketing will depend on several factors, such as the offers you promote, the quality of your traffic, and your marketing skills. Some affiliates earn a few hundred dollars a month, while others can earn thousands of dollars a month.
How often do I get paid by a CPA network?
Payment terms vary depending on the CPA network. For example, some networks pay weekly, while others pay monthly. You can check the payment terms before joining a network.
Can I promote CPA offers globally?
Yes, most CPA networks offer offers that can be promoted globally. However, some offers may be limited to specific countries or regions. Therefore, always check the offer details before promoting it.
I hope you liked this list of Top CPA Affiliate Networks. Please share with me which CPA network you are working with.