If you want to run a social contest for your online business, you need to know and use the tools to get your contest up and running.
We are here to help you share the 10 Best Social Media Contest Platforms to grow your social engagement.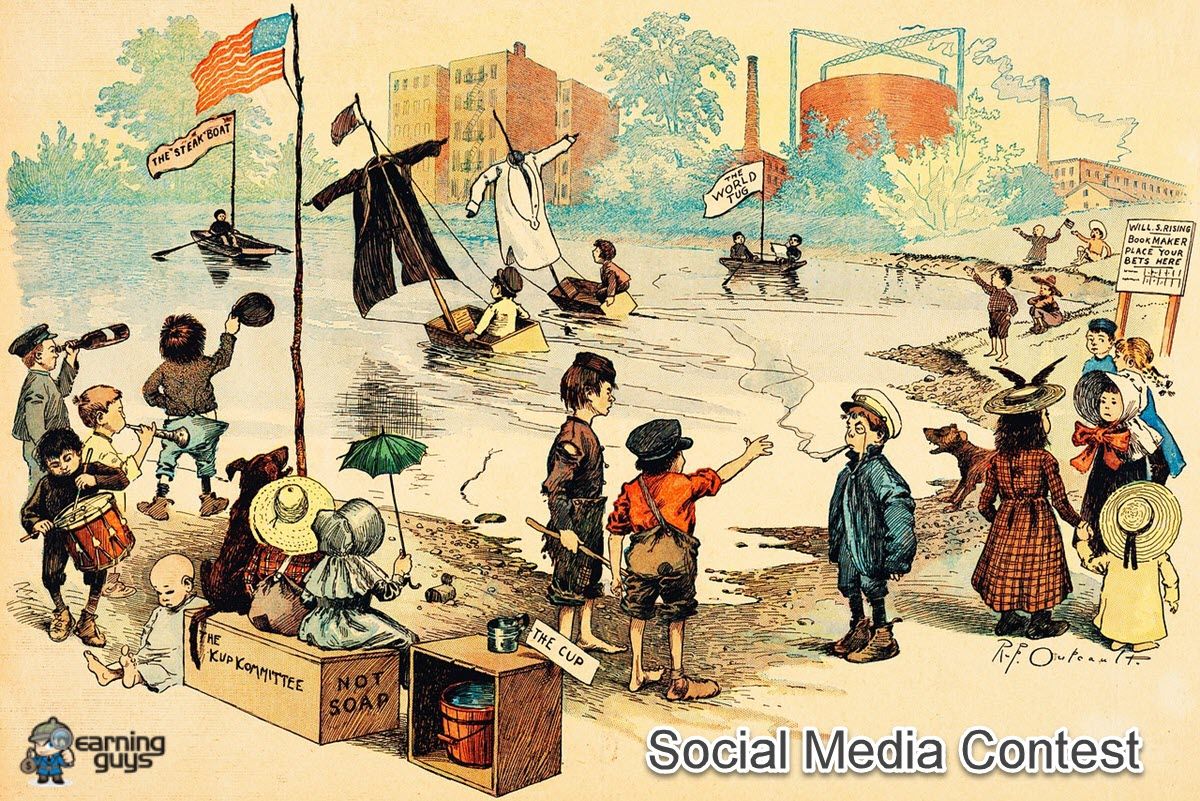 In fact, social contests are one of the best ways to increase your engagement, followers, and brand loyalty. As an online marketer, it can help you to grow your sales and business.
A social contest is a way of promotion that is targeted at your social media audience. By running a social contest, you can quickly grow your email list. You can even build up your brand awareness as it allows you to reach a new and bigger audience.
Many companies have gained much by running a social contest. They have been successful in generating new leads.
By running social contests, you offer giveaways and sweepstakes to your target audience.
Social contests have become standard on Facebook. Moreover, nowadays, social contests have successfully run on other more prominent social media platforms, including Instagram.
Social contests successfully promote your social media efforts and help you to gain engagement and buzz about your online business from your audience.
Now you can appreciate the importance of social media contests and their role in growing your online business and social engagement.
So, let's get to know the best social media contest platforms that can help you run giveaways and contests on social media more effortlessly.
Let's get going and know the tools for running social media contests. Here's the list for you for the best platforms for the contest on social media:
10 Best Platforms for Running a Social Media Contest
Wishpond is more than just a social contest tool. It's an all-in-one tool for handling your business's marketing needs and functions as a powerful marketing automation tool.
Moreover, with Wishpond, you can easily create landing pages for your social media contests and promotions. So, the tool helps you to acquire more leads and engagement.
As reported by Diamond Candles, they hosted a contest using Wishpond. In just six weeks, they generated 30,000 new leads and more than 145,000 Facebook fans.
In fact, Wishpond offers more than ten different contest options. So, with Wishpond, you can easily set up your Instagram hashtag contest and even a photo caption contest on Facebook.
There's another good thing about Wishpond. It rewards entrants for referrals, manages daily entry and voting. It even has customizable forms to run your contests.
With Wishpond you can setup your contest easily. It allows you to use your own branding visuals and colors. Wishpond even gives you a real-time report (in the merchant dashboard) once your giveaway is published.
It allows you to track your campaign metrics. It can also optimize your giveaway's performance when it's still running.
All in all, Wishpond's contest tools allow you to get the most out of social media. With Wishpond, you can run contests & promotions that help you to generate social engagement and get more followers.
Wishpond allows you to run 10 amazing social media contests & competitions:
Sweepstakes
Photo Contest
Bonus Entry Contest
Instagram Hashtag Contest
Coupon
Referral Contest
Vote Contest
Leaderboard Contest
Photo Caption Contest
Video Contest
Pricing Plans offered:
Starting Out @ $49/mo (Billed Yearly)
Everything You Need @ $99/mo (Billed Yearly)
Rapid growth @ $199/mo (Billed Yearly)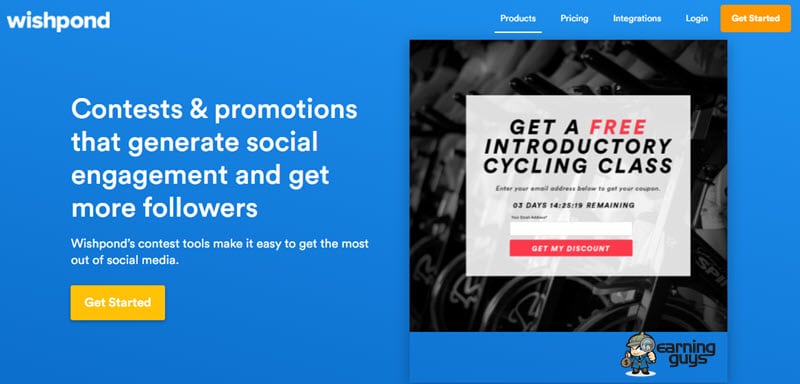 Shortstack is a robust social media contest tool. It allows you to run everything, including Facebook giveaways and even Instagram & Twitter hashtag contests.
Here, we share with you an example of Shortstack usability:
Great Lakes came up with a Facebook giveaway by using Shortstack. They successfully generated over 200,000 entries; thereby, they could grow their Facebook fans by nearly 200% in as many as three weeks only.
The good thing with Shortstack is that it can be used with other platforms, including Pinterest. Shortstack offers as much as 90+ templates and over 30 themes for creating your giveaway campaigns.
As we have already mentioned, Shortstack is a robust choice for your social contests. Which is proved as it offers detailed analytics, verified voting, and the option to restrict voting.
Shortstack also allows you to increase your engagements by rewarding your entrants with extra chances of winning when they refer a friend.
It allows you to collect leads by having your entrants share information like their email addresses and even their state.
Shortstack offers exclusively an action gate function that helps you to grow your list. By allowing your entrants to fill out their email addresses to receive a discount or entry.
With Shortstack, you can promote your campaign across different mediums, including social media, your blog, and email. So, Shortstack offers you an easy way to build your brand and know your audience.
In short, Shortstack functions as an all-in-one tool, making sure that your campaigns deliver results. You can choose a plan that meets your social media goals. They even have a free trial. You can go for paid plans at $99/mo and scale up according to your needs.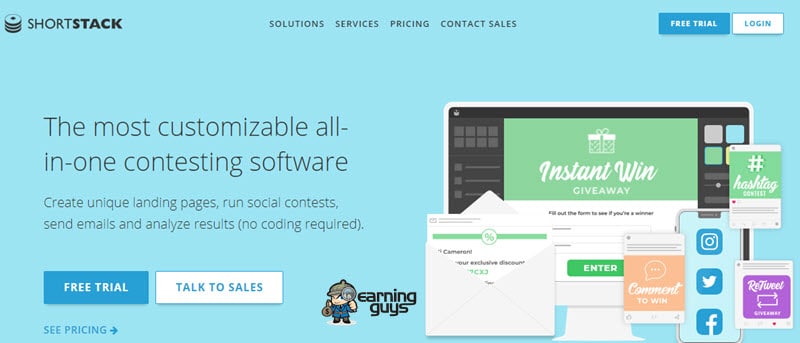 Vyper has been developed as a referral marketing platform using which you can run many different types of social media contests such as:
Giveaways
Viral Contests
Leaderboard Contests
Milestone Contests
User-Generated Content
Vyper functions as a contest builder. Moreover, Vyper is a super easy contest builder that allows you to quickly create a campaign. You can even choose how you would like to display your contest using a landing page, widget, or embed.
The central idea is to get you more traffic, referrals, shares, and even email leads and customers.
Vyper's unique way of engaging with contest entrants makes it stand out among other social contest platforms.
With Vyper, you can create a range of rewards from 1st place, random winner to milestones, etc. It even allows you to set "bonus actions" for rewarding people for sharing, liking, following, and referring.
The good thing with Vyper is that it allows you to run contests and pre-launch campaigns, loyalty campaigns, ambassador programs, and more.
Last but not least, Vyper allows you to track both leads and revenue generated through the platform.
Plans start from $149/mo with up to 30,000 leads/mo.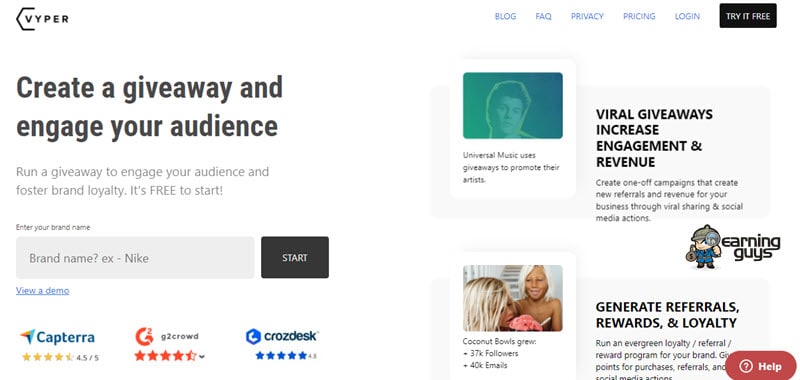 If you're using Facebook contests, then you ought to take a serious look at Woobox. However, Woobox can also be used for other popular social platforms, including Vine, YouTube, Instagram, and Pinterest.
The interesting thing with Woobox is that it offers ready-made campaigns to help you get started. These campaigns include the likes of personality quizzes, sweepstakes, poll posts, coupons, and more.
Woobox makes it easy to set up your social contests. It allows you to customize your campaigns using drag and drop functionality
There's much more to Woobox.
It covers all your interactive experience needs across your marketing channels. For example, you can run your Instagram hashtag contests and comment giveaways and polls embedded in your website.
With Woobox, you can increase your engagement directly on your social posts. It allows you to create custom popup website overlays for your website, blog, or e-commerce shop. The good thing is that you need not possess any coding knowledge.
Woobox allows you to increase your engagement with users with beautiful embedded hashtag galleries, polls as well as custom forms. In short, Woobox will enable you to run effective marketing campaigns.
Pricing:
Free
Plans start from $37/mo up to $249/mo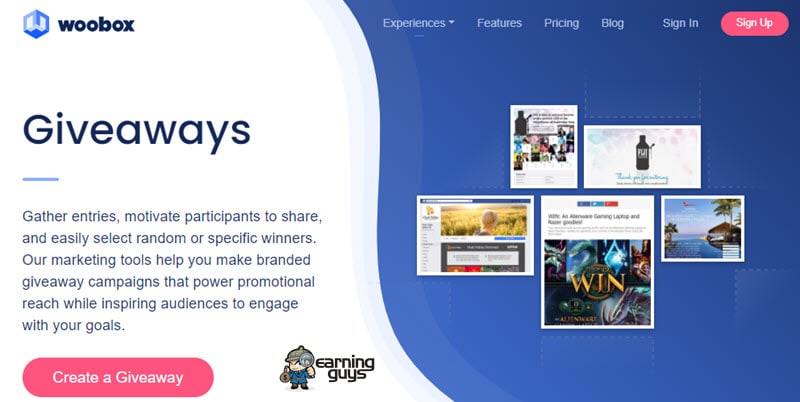 Rafflecopter offers you one of the simplest and easiest ways to get your contest up and running. It provides ease as well as speediness. It's a popular choice among big brands.
Rafflecopter allows you to launch a giveaway in under three minutes. You can easily integrate it into your site. You simply need to copy and paste the code.
Rafflecopter allows you to incentivize your contest. It offers multiple options for contestants to enter your contest.
Rafflecopter makes it simple for you to launch and manage a giveaway for any brand and on any website. All you need to do is to copy & paste. It has made its mark by running successful campaigns for fortune 500 companies and high-flying startups, agencies, blogs, & more.
Rafflecopter is a trusted platform for some of the biggest names on the web and scores of smaller sites all over the world. So, you can be sure that you're in good hands.
Rafflecopter comes with friendly billing policies as well as incredible support. You can easily test their services as it offers a free trial of their Basic, Grow, and Premium plans.
Rafflecopter can be used on your Facebook page for running contests geared towards your Facebook community.
Pricing:
Basic Plan: $13/mo
Grow Plan: $43/mo
Premium: $84/mo
Gleam comes with a robust contest and sweepstakes app and makes sure that each contest you run will deliver growth of some kind. When you launch a contest with Gleam, you can be confident of achieving multiple goals, whether it's growing your email list or even your social media following.
Gleam allows you to easily add entry methods. You can do it with their drag and drop functionality. Moreover, they offer a range of entry methods.
Gleam verifies each action a user takes. It's a unique feature of Gleam, unlike many other platforms. It tracks whether users complete the actions for your giveaway. So, you get qualified data as well, as you can save your time. With Gleam, you don't have to go through the entries that haven't met all the requirements.
Gleam makes it easy for the entrant to fill out a contest form. It even allows you to reward your participants. With Gleam, you also embed a YouTube video. So, you can show your visitors what they will win. You can even show them how they can enter your giveaway.
Gleam even comes with a WordPress plugin that allows you to run the giveaway on your WordPress site. So, this makes it easy for you to add the form to your site.
Gleam comes with four apps such as:
Competitions
Rewards
Galleries
Captures
All of them can be purchased individually from $10-$29/mo each. However, you can even buy the full package by paying just $97/mo.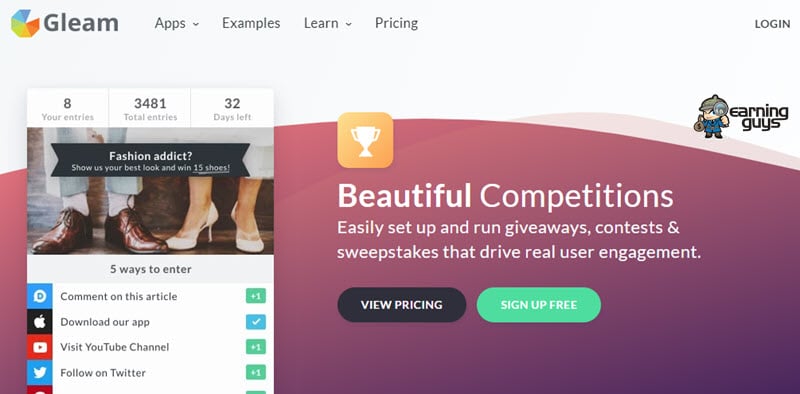 KickoffLabs is a social media contest app that allows you to create a giveaway campaign in minutes. Moreover, they are more into marketing campaigns in general rather than just focusing on social media contests. KickoffLabs is mainly based on landing pages & "viral boost" tools.
KickoffLabs allows you to quickly set up viral giveaways, sweepstakes, and even product launches. It will enable your fans to earn points & rewards for referring friends and promoting your brand. It has been successful in generating millions of leads.
With KickoffLabs, you can run campaigns from a Contest Box, as well as on new landing pages and even sites that you've already built. KickoffLabs allows you to reward signups, referrals, purchases, and actions that grow your business. So, with KickoffLabs, you can run more innovative campaigns.
Here, we list down some of its exclusive features:
Referral Incentive campaigns
Mobile responsive
Landing page and campaign templates
A/B testing
Contest entrant Leaderboard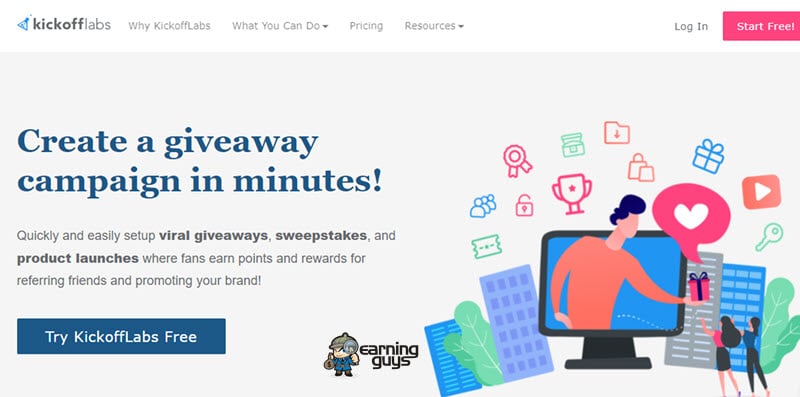 Outgrow is a multipurpose social media contest tool.
With Outgrow, you can run giveaways and social media contests with ease.
The good thing with Outgrow is that it crafts many other interactive content, including quizzes, Chatbots, and more.
The Development Studio of Outgrow is a highly customizable WYSIWYG drag and drop editor. It allows you to run your giveaway or contest up and run in a few minutes.
Plus, Outgrow offers 1000+ pre-optimized templates. So, it makes sure that you can generate leads and traffic for your website in no time.
Its editor is geared towards 3 key sections:
With Build, you can start from scratch, or you can even use a pre-made template. It also allows you to integrate your brand identities such as logos, brand colors, assets, and fonts into your content.
On the other hand, Configure allows you to focus on optimizing your giveaway or contest. You can use a variety of SEO settings and even email notifications. You can also set up integrations with other apps, including Active Campaign, Hubspot, and Drip.
Lastly, the Analyze tabs allow you to check the analytics for your social media contests.
Overall, they have four plans on offer. They even have a free plan with limited features.
If you want to generate more leads per year, you need to go for its Freelancer or Startup plan, which comes from $25 to $85 per month.
Each Plan comes with a 7-day free trial.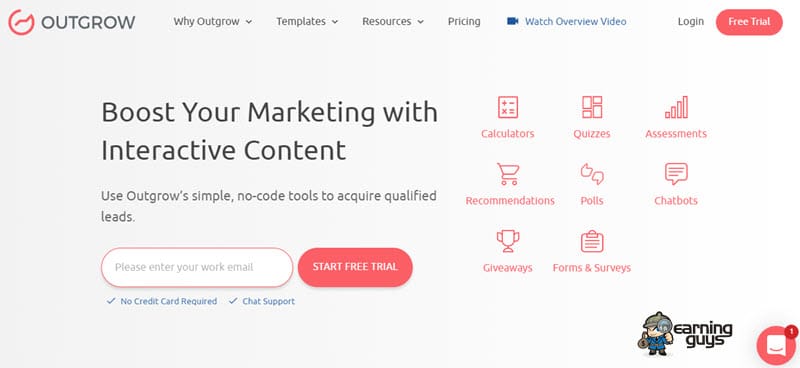 Heyo is one of the first social media contest apps out there. It was bought by a larger social marketing platform known as Votigo some years back. They are known for creating the simplest as well as quickest social media contests.
Moreover, Heyo can run contests and sweepstakes for social, mobile, and web. It allows you to launch user-generated content contests for photos, videos, and hashtag campaigns. You can run sweepstakes like random-draw, refer-a-friend, instant-win, Twitter-focused, and Trivia quiz. It allows you to run campaigns on Facebook, Twitter, mobile, and the web.
Key features:
It offers multiple social media contest types
Share incentive tools
Integrations with most of the email marketing tools
Mobile optimization
Price: Plans start @ $25/mo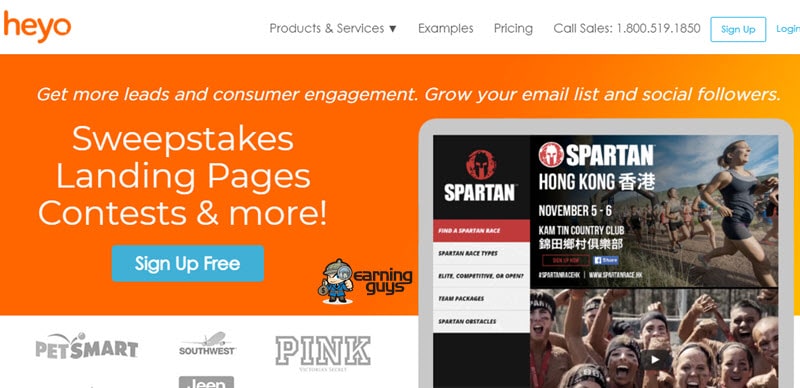 Agorapulse is primarily a social media management tool. However, it also functions as a social media contest platform.
The unique feature of Agorapulse is its in-depth reporting system. Plus, it focuses on your key metrics.
Agorapulse offers a variety of Facebook apps that you can use for your social contest:
Facebook Sweepstakes App
Facebook Quiz App
Facebook Personality Test App
Facebook Coupon App
Facebook Instant Win App
Moreover, you can use their Timeline contest for free. It allows you to choose between sweepstakes, quiz, or photo contest for your Facebook page.
Plans & Pricing:
Pro plan: €79/month (paid annually)
Premium plan: €159/month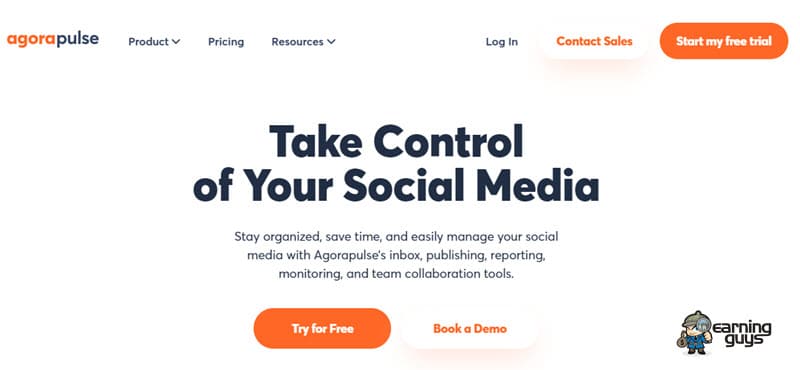 Well, that's all we have got for you in this post on the 10 Best Social Media Contest Platforms. We hope that you would have found the post beneficial.