In a cut-throat business environment, you just cannot afford to charge ahead without well-defined objectives or clear strategy. This even holds good for social media platforms where you need effective social media strategy for driving concrete marketing benefits.
So, if you are wondering what it takes to be successful on social media channels, let me tell you straight away that you ought to build a winning social media marketing strategy.
This invariably means that if you want to take full advantage of social media channels, you must have an effective social media strategy for your business.
However, as I see it, many businesses fail at this crucial step. They make strategy mistakes which go on to ruin their whole social media campaigns. Moreover, it is astonishing to learn that there are businesses which do not have any sort of social media strategy.
So, if you are one of those who run their social media campaigns on the same lines, then just simply don't blame social media. Instead, what you exactly need to do is to build an effective social media strategy. You need to realize that you lack understanding of effectively utilizing social media channels for increasing your sales and conversation.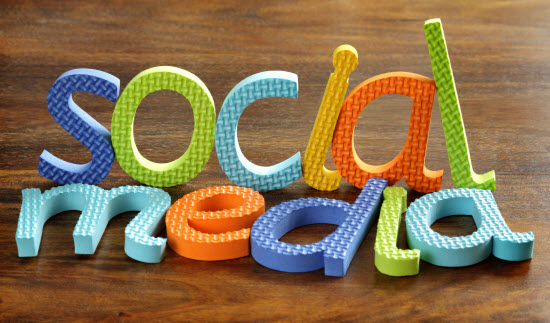 Why You Need Social Media Strategy
In fact, social media marketing can help you with scores of benefits. It is instrumental in taking your business to new heights of success. It leads to increased brand recognition, improved brand loyalty, provides more opportunities for conversion, you derive higher conversion rates, low marketing costs, better Search Engine Rankings, and lots of other benefits.
Having said this, this does not happen automatically. And this is a very emphatic statement. Just by simply remaining active on multiple social networks gives you no social media marketing benefits. You can post material on social networks, but if it doesn't interest your audience, then it leads you nowhere.
Here in lies the necessity of having an effective social media strategy. With a social media strategy at your disposal, you know what actions you need to take in order to achieve your business goals.
However, you need to understand that social media strategy is not a magic stick. On the contrary, it outlines a sustainable approach for achieving business goals and takes a long-term path for building your business.
10 Social Media Marketing Mistakes
How to Build Social Media Strategy
So, if you are wondering how to get started on building social media strategy, just stick in as I go to show the necessary steps for building your social media strategy. Social media is a powerful marketing tool, and if used correctly it helps you to create a strong personal connection with your prospective customers.
Let's dive in and see what it takes to build a winning social media strategy. Here I share with you some very basic and essential tips that will help you to build your social media strategy for your business.
Understand & Outline Your Goals
The first and essential step in building an effective Social Media Strategy is to understand and outline your business goals that you want to achieve by using social media networks.
Here, I list out some of the most important social media marketing goals that you can consider while framing your social media strategy.
a. First, you should clearly outline what you want to achieve through your social media marketing efforts – the purpose of your social media marketing efforts.
b. Do you want to increase your website traffic?
c. Do you want to raise awareness of your brand?
d. Do you want to increase customer loyalty?
e. Or is it that customer retention is important for you?
Here, there is a little advice for you.
If you want that your social media marketing efforts prove highly effective for you, then you should focus on one or two of the above goals. This way, it will be easy for you to accomplish your business goals.
Have Measurable Objectives
Once you have outlined your goals, you can go ahead and create a clear set of objectives. You should make it a point to come up with objectives that are precise, measurable, relevant, attainable and most importantly time-based.
For example, if your goal is to increase brand awareness, then your objective can be to increase the number of times your brand is visible on social media channels by 50 percent. However, you should take care to set objectives based on your business goals.
Plus, your objectives should be time limited. So, in the above case where you want to achieve 50 percent growth in brand awareness, you should also set a time limit for this objective. For instance, you can set a time limit of six months for this objective.
With objectives, make sure that you are able to track, measure and analyze each one of them so that you can clearly see where you stand with respect to your objectives. This will enable you to quantify your progress. For this, you need to choose the right set of tools so that you can check your progress, spot problems (if any), and rectify your course of action if it is needed.
Know your Customers
A successful social media strategy requires how well you target the right set of people with the right messages. For this, you have to know your customers well. For example, if your business requires you to get technology oriented young professionals, then there is no need for you to target everyone in the age group of 18 to 35 years.
Therefore, the best way for you would be to create buyer personas. So, you should create a detailed and comprehensive profile of your ideal customer. You can begin by given them a name. How old are they? What is their income? What they like or dislike? What are their motivation factors? And go on to incorporate other factors, as well.
Learn about your Competition
This is an important step in building your social media strategy. Your competitors give you an opportunity to learn from their successes and shortcomings. For this, you need to do a proper research about your competitors. Here, I outline some of the main factors that you should consider while doing your research about them.
You can start by knowing on which of the social networks they are active on. What level of user engagement are they getting on major social networks?
You should also study their content.
Then, you can also study about the cultural references they use. You should also make efforts to know whether they primarily focus on their products or on other things, and so on. This will help you in devising a winning social media strategy.
Choose your Messages
These are "key messages" that go well with your customers taking into account the persons that you have created. Here you can choose two or three messages, then simply break each one down to another level, thereby creating messaging hierarchy.
Here, you can even take inspiration from your competitors' messages which have received good response from customers. After all, you are also targeting the same customer base.
However, you should also try to develop original messages that distinguish you from your competitors. The bottom line being your social media campaigns should be exciting and appealing to your ideal customers. This will ultimately help you to create a unique brand voice for your business.
Select Your Social Media Channels
This is another crucial step in your social media strategy. There are many social media platforms, but you need to select those who are perfect for your products or services that you are selling. For instance, Pinterest in good for Fashion Industry, while LinkedIn is suitable for B2B sales.
So, you should not hurry in choosing channels for marketing your products or services. Moreover, you should study your competitors to discover what channels they have adopted and find out if any of the channels were overlooked.
In this context, you should also identify influencers who can play a major role in reaching out to your target audience. Good bloggers are perfect examples of influencers who can be instrumental in creating buzz for your brand. So, take your time and identify most suitable bloggers.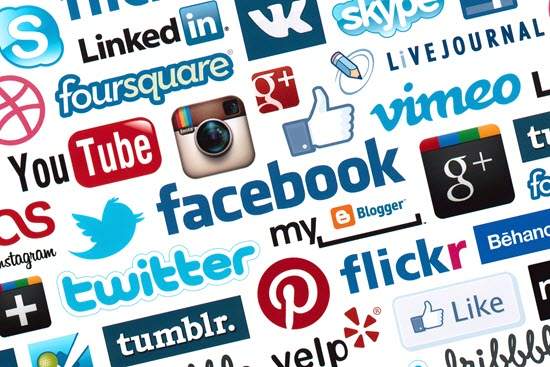 Easy Ways of Increasing Twitter Engagement
Develop your Content Plan
This is the final step in building a social media strategy. Here, you need to come up with an effective content plan so that you are able to deliver engaging material to your target audience. Plus, your content should be in harmony with your overall messaging. It should also be appropriate for the social channels that you have employed for social media marketing.
In developing your content plan, you should take care that it should not look only for product information. The bottom line being that the content plan you create should be successful in delivering real value to your prospects.
Here is a small advice for you. You should not just use one type of media. Rather you should use different styles, such as guides, Infographics, a mix of videos, etc. This way you give yourself a better chance to increase your user engagement. If you want to take full advantage of social media channels, you should make it a point to deliver fresh content to your audience on a regular basis.
In Conclusion
Social media marketing has now become a major pillar in the world of Internet Marketing. Ignoring, underestimating, or incorrect use of social media channels can prove to be detrimental to your business. In fact, you can lose a great chunk of your business which could have come through proper utilization of social channels.
This demands that you must effectively utilize your social media channels. For this, you need to build an effective social media strategy. Once you have setup your social media strategy, you then know the steps that you need to take to grow your business by many folds. The above description clearly lists out the steps for building a winning social media strategy.