Social Sharing or Bookmarking sites can send a lot of visitors to your site. Social Networking sites are popular for a long time, and millions of visitors share content, sites, photo, videos, etc on social sites.
The big names such as Facebook, Twitter, Digg, Reddit, Delicious, and Stumble Upon are few names in social networking and bookmarking sites.
Many bloggers submit their post to social sites, but many of them got frustrated when they don't receive visitors from those sites, and they think it is a waste of time to submit site to social networking site.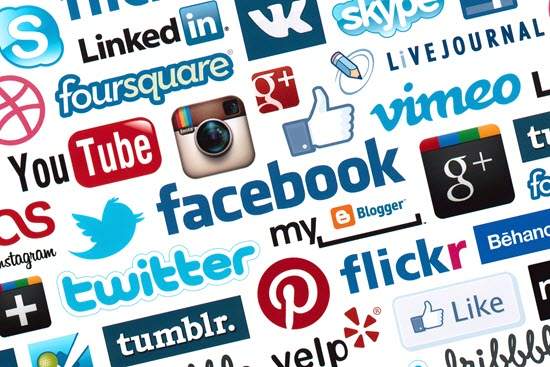 If any blog receives some traffic from the social sites even after that webmasters are not satisfied because bounce rate of visitors from the social site is too high.
Not just that traffic to your site is not consistent, one day you get 5000 visitors and next day you get 0 visitors from those social sites.
It's true – Yes bounce rate of visitors from the social site is too high as much as 95%. You may not get regular visitors from social networking sites. It is little time taking the process to submit a post to the social site.
(Bounce rate is when visitors come to your site and leave your site after landing page)
Having said that, social bookmarking has been a powerful link building resource especially between the period 2000 and 2010 which saw the rise of social media. They are still one of the best ways for classifying and managing your favorite web pages.
However, the affinity to Social Sharing changed after the Penguin algorithm update in 2012. Mostly because the links submitted to social bookmarking sites were marked as spam.
So, link building has evolved with Content and Social Media Marketing taking the lead.
Now, social media sites such as Facebook, Twitter, Pinterest, LinkedIn, and Google+ are being considered as social bookmarking websites. They are proving best platforms for traffic and engagement.
These sites have huge online following and high domain authority thereby giving your links the opportunity to get the attention they deserve.
So, what's the crux of making social bookmarking a useful tool for link building?
However, before further elaborating on this important issue let's see if Social Bookmarking is still relevant. As we have stated, Social Bookmarking is still relevant for SEO.
There are social bookmarking sites that have high authority and have a "Dofollow" link. They play a vital role in passing the link juice to your main site.
When people like, vote, or share your content posted on social sites, you end up getting traffic to your blog or site. However, you have to do it the right way. The rules of social bookmarking have changed a lot.
Let's see the difference.
Earlier, people used to blatantly post on lots of social bookmarking sites and expected to get a lot of traffic. They just submitted their link and went away.
However, nowadays, submitting links to social sites demands a more concentrated effort for getting good results.
You invariably have to:
Interact with other members
use unique descriptions
categorize your links properly
include links from other related sites
So, you have to follow a real and actionable social sharing strategy.
Here, we outline what is best for you to social bookmarking strategy.
Determine your Audience
In the present context of social sharing, it is important to know your audience. You have to figure out on what social bookmarking channels your audience is present.
There is no point in sharing your content with a wrong target audience. For example, if you have a blog on parenting tips then there is no point in sharing your articles on Inbound.org.
Engage in Conversation
Always make a point to ask questions, leave comments, and recommend another person submission. This way you encourage people to share your content when your content makes the right connection with a right set of audience.
Share and promote others work
The urge to submit your own content is pretty high when you start posting on social bookmarking sites. However, you should resist the urge and take some time out for sharing others work. It's always helpful for your reputation to say thank you to others.
Pick your Social Sharing Sites
You should carefully select the social bookmarking sites where you want to promote and share your content. Have your personas built for each social sharing sites.
Be selective in choosing your Social Sharing sites. Ideally, you should select up to five social networking or sharing sites for promotion.
Target Dofollow Social Bookmarking Sites
You should concentrate on Dofollow websites for bookmarking activities. They are many Dofollow social bookmarking websites over the Internet. One such name is Tumblr.
It is one of the best social bookmarking sites for earning relevant Dofollow backlinks.
Complete your Profile on Social Bookmarking Sites
An effective social bookmarking strategy requires you to complete your profile on social bookmarking sites from each and every perspective. Fill out all information whether it is compulsory or optional.
Limit your Total Number of Social Sites
Most SEO experts suggest that social bookmarking should be limited to about ten to twenty websites in a week.
It means that in a week, you should bookmark a single web page to about ten to twenty social bookmarking websites.
Do not use the same description for every submission
From SEO perspective, it is not advisable to use one-time written a description for every social bookmarking submission.
Search engines are smart enough to detect duplicate data whether it is any description written for social bookmarking submission.
So, use a unique description for every social submission. You should use your targeted keywords in the description for every submission you do on social bookmarking sites.
Use a different Title for every Social Submission
From SEO perspective, it is important to use a different title for every social bookmarking submission. You can add some prefix or suffix with the main keyword for making the title a little different for every submission.
Select the Right Category for Social Submission
Selecting the right category for submission on social sharing sites is not only important from SEO perspective but also help your community members for searching your submissions easily.
So, if you want to utilize the power of social marketing, then you have to focus on these few things.
The social bookmarking site can be good visitor's source for your site and can give your site regular visitors.
How to get most from Social Sites?
1. Don't expect you will always get a lot of visitors from the social site.
Don't try to submit your post to many social bookmarking sites just submit to top 5 social bookmarking sites like Digg, Reddit, etc.
Submit your post to right category.
Submitting timing – This is very important if you can get information on which timing there are most visitors at the social bookmarking site and submitting your site at that time can bring many visitors to your site.
Write good post title. When people see you're listing the first impression is your post title if it is attractive they can visit your site.
If you don't get visitors don't worry at least, you are getting a backlink to your post.
If you have submitted a good post, then it is not important to get visitors on the same day. Many people search on the social bookmarking site, and they can find your post, and you can get visitors for a long time.
Make a lot of friends on the social bookmarking site. Those friends can rate your post and can send a lot of visitors to your site.
Don't just submit your site through your account else bookmarking site will think you as a spammer. Submit other sites you like and your friend's site you made on those sites.
There are some free services which will submit your post to many social sites in just a few clicks. Like Hootsuite or some other Social Media Management Tools
It is not important everyone can be successful on social site but some proper time investment can bring hundreds of free visitors to your site. No problem if there is a lot of bounce rate at least some of them can become your loyal visitors.