If you have an online business, you must be aware that using Internet marketing techniques becomes utmost important to build and grow your online business.
Whether it is email marketing, content marketing, or social promotion, internet marketing plays a big role in promoting your online business.
One such highly effective and popular internet marketing technique is the use of Solo Ads.
Whether you have heard of Solo Ads or not, the truth is that Solo Ads can play a key and pivotal role in the success of your online business.
Hereunder we describe in detail, what Solo Ads are, how you can run Solo Ads, their working, and how they can prove beneficial to you in the context of promoting your business.
So let's begin by defining to you what exactly Solo Ad is with a very basic description.
What are Solo Ads? Solo Ads Definition
You may have a product or service to offer but have no list of prospects to market it. Then it that case, you can use one of the internet marketing technique known as Solo Ads.
Well, Solo Ads presents you with an effective way to get your message across to a large number of prospective clients at a very low cost.
Basically, you find someone who has a large list of subscribers. This list of subscribers should be closely related to the niche that you are dealing with.
So you look out for a vendor who has a list of subscribers that would be interested in your product or service offering.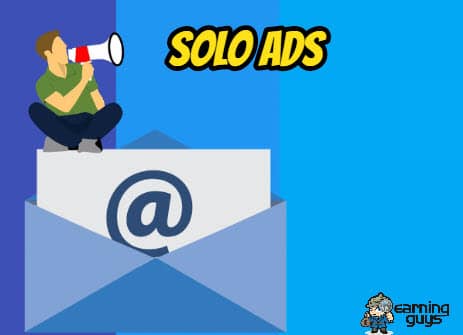 Thus if you have digital gadgets to offer you would not choose a vendor who has subscribers interested in investment related products. It would not be a right fit.
Rather, you would be looking for a vendor whose subscribers list includes people who are interested in digital products or technology or software related products. That would constitute a right fit.
Then you pay the vendor for renting out their list of subscribers.
The vendor then sends an email (written by you) on your behalf to their subscribers, which include links and images to your offer.
That is basically all of what constitutes a Solo Ad Campaign.
Your offer or Ad is the only advertising to be seen on the email or page that is sent to the subscribers by the vendor.
Solo Ads are highly effective in driving targeted traffic of visitors to your offer(s). Here, you should take care to choose those vendors who have a genuine list of subscribers.
Plus it would serve your interest if you choose such vendors that have a large list of followers or subscribers that are related to your niche.
You can follow the steps (listed below) to send out a Solo Ad:
Create an attractive and enticing Landing Page.
Develop Sales Copy that you would include in the email.
Find a vendor with a large list of subscribers congruent to your niche
Set up a Tracking System.
Make your link short through the bit.ly shortener
Book for the mailing list with the Vendor or the owner
Pay for the Ad
Benefits of Solo Ads
Now after knowing all about Solo Ads, it's time to highlight the benefits of Solo Ads:
Easy to Implement Internet Marketing Technique
As we have already illustrated, implementing Solo Ads are short and easy.
You just have to find a suitable vendor related to your niche, which has a large list of active and genuine subscribers.
Prepare your email and an enticing sales copy. Have a contract with your vendor and pay for Solo Ad.
That's it. Sometimes you do require making changes in your Solo Ads, but that's not a big deal.
You get a large list of subscribers
Perhaps the greatest benefit of running Solo Ads is that you get a large list of subscribers.
It is beneficial for those promoters who have just started building their own mailing list.
In fact, you get an active and ready list of subscribers at your disposal to which you can showcase and sell your products or services.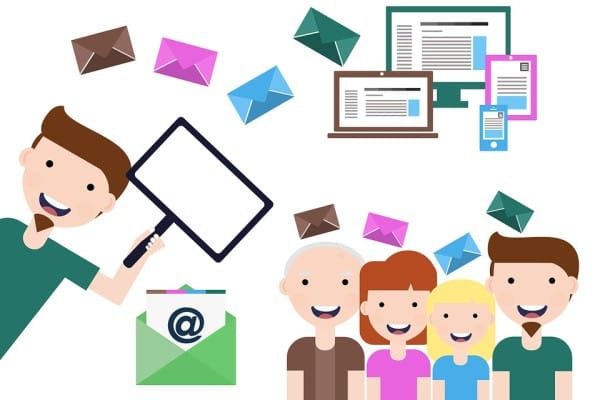 You get guaranteed Traffic to your Campaign
As Solo Ads are marketed as an active mailing list; you have a higher probability of getting actual subscribers to your campaign.
You have a higher chance of visibility as the subscribers are those who are genuinely interested in such products and services.
All-in-all, you get guaranteed traffic to your landing page and then it is up to you to entice them to opt for your own mailing list or products.
Flexible pricing options
Solo Ads give you flexible pricing options. You can either choose fixed pricing or a performance-based agreement.
In fixed pricing option, you have to pay a fixed fee for sending emails. Whereas in performance-based agreement you pay on a number of variables such as pay per click, pay per sale, or pay per open.
Cost Effective
Solo Ads are a cost-effective way of Internet marketing. Usually, the Solo Ads run for free to about $3 per thousand impressions.
However, the costs can be higher than this depending on the vendor you choose and the list of subscribers. Having said these Solo Ads are a splendid method to reach millions of eyeballs by paying little money.
Best Place to Buy Solo Ads
In fact, there are some basic options that you can consider for buying solo ads.
First up, you can search for websites that offer directories of solo ad providers. These websites will provide you with lists of solo ad providers.
In fact, it's the best way to get started with Solo Ads when you have never done this before. For example, Udimi is one of the best places to start with solo ads.
Then, you can find someone in a forum. WarriorForum.com can be one of the best places for buying solo ads. Here, you can advertise what you are looking for.
You can even approach advertisers for placing a solo ad.
However, this comes about as a very time-consuming method. That said, if you stick in, you can certainly get the right people that you are looking for.
Thirdly, you can connect with Facebook Groups that can help you with finding solo ad providers.
Lastly, the most potent method for buying solo ads is to search Google for keywords that are related to your niche. The idea is to get marketers with large lists in your niche.
So, shortlist websites that have an opt-in form on their front page above the fold. Once you have the list with you, you can then contact them to ask if you can place a solo ad with them.
When you have found a list owner that suits your niche, go on to book your ad with them. If the results are impressive, you can do repeat business with them.
Last but not the least; you should always track your efforts.
Monitor how your solo Ads are performing and make necessary changes to get better results. This will enable you to have a good idea as to which Solo Ads are working best for you in promoting your business.
Make sure that you deliver quality and value to your prospective clients in your Solo Ads.
If you have something unique to offer in your Solo Ads, you would surely get a high volume of traffic to your site and a great number of conversions.
This is very important if you really want traffic to your site or offer and actual conversions.
How to Create Solo Ads and Writing the Solo Ad
In addition to these steps, there are some basic points which you need to remember and follow religiously in relation to Solo Ads.
You need to create a compelling subject headline so that people are interested in opening your email. It should be able to attract the interest and attention of the reader.
So, just don't decide on any subject headline.
You should devote some time to think about a subject headline carefully. You should make sure that the subject line should stand out perfectly in your prospect's inbox.
You should keep in mind that if the subject headline is weak, no one will bother even to open your email. And if the emails don't get opened, there's no way of getting a click.
Then you should frame the email body so that it is short and simple to read. You should come straight to the point. Don't include meaningless stuff here.
You should avoid using obvious sales pitches and write the emails which people like reading.
Moreover, it should be noted that you're not trying to sell products with your solo ads. Your only aim is to sell the click.
So, you should show empathy to the reader.
You should be talking about their problems and go on to provide solutions to these problems.
You need to win their confidence.
So, see things from their perspective.
Always remember that it's not about you.
It's about THEM.
Remember to make the link easily clickable. If your link is a long one, they might skip clicking your link.
As already mentioned, you can use a URL shortener (such as bit.ly) to make the link as attractive as possible and easy to click. This also helps to track the clicks on your end.
Moreover, the link should be visible when the email is opened.
It may happen that the person reading the email might not scroll down and read the rest of the email.
Plus, you should always use some sort of call to action.
You should tell them clearly what they have to do.
So, include something like – "click here" or "click the link below" or 'click here for more info" or something along these lines.
However, never send them straight to an order page for buying something. It's because 99.99% of people won't buy.
The intent of using Solo Ads is for generating leads ONLY.
You need subscribers with whom you can follow up in the future.
So, always direct them to a standalone squeeze page that can capture their email address.
Here, you should offer them something of great value that goes on to motivate them, and they feel like giving you their email address.
So, provide something to your target market that's going to WOW them. That way you can get their email address easily.
Make sure that you stand out from the competition.
So, don't offer what everything else is offering for generating leads. You should be eager to build a strong relationship with your subscribers.
It is only when they know, like and trusts you, they will think about buying from you.
Before finally selecting a vendor for Solo Ads, you need to compile a list of four or five potential vendors.
Devote some time in researching about these vendors and be sure to have a word with them and clear all your doubts about running Solo Ads.
Mind You – There's No Instant Success
It is rather very rare that you would be successful with this strategy with your very first Solo Ad.
The essential thing here is to stick with Solo Ads.
This strategy is highly rewarding if you remain persistent.
Give it a chance!
Don't give up if your first Solo Ad Campaign is not a massive hit. It is only when you make mistakes; you can improve upon the results.
Correct them.
And keep moving ahead.
Remove what isn't working.
Tweak and track your ads.
Most importantly, do stick with what does work.
Conclusion
So you see that Solo Ads is a terrific Internet marketing technique. You get access to a genuine and active list of subscribers without taking the pain and efforts of building them on your own.
You get great visibility for your offer or landing page and thus have a higher chance of getting conversions or sale.
Moreover, it is easy to run Solo Ads. You just have to come with an attractive email copy, need to choose an appropriate vendor and entice the visitors with an attractive and interesting landing page.
We hope that the post has provided you with useful information about Solo Ads. If you liked the post, then please remember to share it with your friends and colleagues. We welcome your comments and suggestions.