There is lots of confusion about Dofollow and Nofollow link. Webmasters get confused which link attribute to use for the outgoing link on their website.
In fact, when you dig into the subject of Search Engine Optimization (SEO), you invariably end up encountering words such as nofollow, and Dofollow.
It means that from SEO point of view, it is important to be aware of these terms so that you take good advantage of them to your benefit.
Today, we will discuss what is Nofollow Link & Why to Use Them?
We also intend to give you clarity about Dofollow links.

The advent of Nofollow Links
Many webmasters and bloggers find themselves stranded about when and how to use Nofollow Links.
They are pretty confused about Nofollow attribute value.
Although Nofollow Link came into existence in 2005, still many bloggers and webmasters are not comfortable with this attribute value, particularly the ones who are relatively new to SEO (Search Engine Optimization).
So, let us understand the fundamental principle of Search Engine Optimization which will help you to understand the very purpose, relevance, and importance of Nofollow Links.
How Search Engines Work
In fact, search engines (like Google) structure their algorithm with the sole objective of furnishing quality, unique and relevant information to the users.

In this context, almost every webmaster or blogger tries to make his website search engine friendly to gain preference in the search results.
They adopt SEO Techniques just to make sure that they receive significant traffic from search engines.
Usually, search engines give preference to websites (or web pages) which have high Page Rank.
(Pagerank was an algorithm developed by Google which shows the importance of a page. Now Google don't use Pagerank for is search algorithm.)
In fact, Page Rank (PR) is an important consideration for search engines when they show up the results.
(When Google killed the PageRank system, there was no way to major webpage importance. Moz introduced Page Authority to score page value which can predict how well a webpage can rank in search engine.)
The basic idea is to deliver quality and relevant information to search engine users.
Web sites, which are successful in getting links from other high authority sites, tend to improve their page rank and thus end up getting preference on search engine result pages (SERPs).
This means that more the number of incoming links to a webpage or website; higher is the probability of improving rankings in the search results.
Actually, when a site or webpage gets an inbound link, its overall SEO score gets a boost. Search engines (like Google) take note of this and give preference to web pages, which have a number of links from high authority sites.
What are Dofollow Links
Webmasters or bloggers want to gain the maximum amount of free traffic from search engines and so go to build a large number of inbound links.
The inbound links that are counted by search engines and boost the page rank of the linked-to-sites, eventually helping the sites or web pages to enhance their rankings in the SERPs are known as Follow Links or Dofollow links.
So, in its natural and unadulterated form, an outbound link is treated as a Follow/Dofollow Link, which helps to boost the page rank of the linked-to-sites and increase their rankings in the SERPs.
Links that point to another site and pass the link juice thereby increasing its Page Rank are termed as Follow/Dofollow links.
The more dofollow links a page has, the higher it is ranked online.
As a result, many webmasters and bloggers wanted to have as many Follow/Dofollow Links for their websites or blogs.
Dofollow links to a site allow search engines to follow them and reach a website thereby giving the link juice and a backlink. With a Dofollow link, both search engines and humans can follow you.
Here's an example of a Dofollow link:
<a href="http://www.google.com">Google</a>
In fact, you do not have to do anything for making a link do-follow. By default, all the hyperlinks are Dofollow.
The Importance of Backlinks
Invariably, the search engines, like Google, structure their algorithm to find which pages are the best to feature at the top of their search result pages (SERPs). They tend to note the number of links coming from other sites and pointing to a page.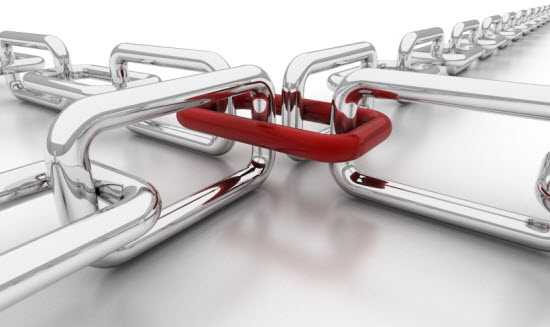 Let's take an example to show how search engines take note of the number of links pointing to a page.
Let's say there are two posts on the similar subject on different sites. Both posts are of high quality featuring useful information.
However, one of these posts has hundreds of natural links pointing to it from other sites, whereas the other post has only one or two.
In such a scenario, the search engine would give preference to the post having more natural links pointing to it from other sites.
So, the post will get better ranking on search engine results page. Search engines take a note of the fact that lots of people like the post and so it has gained enough links to it.
Why to Use Nofollow Links?
However, this had led to unethical practices whereby the self-proclaimed and so-called SEO experts tricked search engines and artificially boosted the page rankings of websites.
They used black-hat SEO Techniques for link building, which go on to inflate the rankings of sites on SERPs.
This was unhealthy practice, which severely hit search engine's reputation for furnishing quality results. Suddenly, SEO was treated equivalently to link building. Everyone got the idea that link building led to improving PR and rankings on the SERPs. Spamming was heavily used, and even blog comments were exploited.
The end users suffered more than anyone else. However, search engines and ethical websites also took a severe hit. This was destroying the possibility of any authentic discussion on blogs.
Wikipedia got messed up too as people began adding their own websites on Wikipedia pages just for the sake of getting the prestigious link juice.
Things looked messy until Google introduced the Nofollow Link Attribute in 2005.
About Nofollow Link
Actually, Nofollow is a link that does not in any way boosts the Page Rank or authority of the linked-to-site. Search Engines do not count Nofollow Links in determining the overall SEO score of a website or webpage.
Last but not the least; Nofollow Link does not influence the position of a website or webpage on the SERPs.
A Nofollow Link can be regarded as a notice sign for search engines telling them "not to count" this link for determining PR or for ascertaining rankings in the SERPs.
So, basically, Nofollow Link has no SEO value at all. Nofollow Link makes sure that you do not pass any credit to the linked-to-sites and go on to tell this clearly to the search engines.
So, a Nofollow link doesn't pass any link juice to another site.
They can still be clicked, but for search engines, they don't point to anything. Nofollow links don't pass any link juice and don't help increase PageRank. The Nofollow links don't assist the site it's pointing to rank any higher on SERPs.
The Nofollow tag was introduced to cut down on the manipulation of the rankings. It has helped to reduce spam.
Earlier people used to pay to get links to their site, abuse comments just to boost their search engine rankings.
With Nofollow links, sites do not rank higher in SERPs.
A Nofollow Link can be created very easily using the nofollow HTML Tag.

The Nofollow Link in action looks similar to the one shown below:
<a href="http://www.example.com/" rel="nofollow">Link Text</a>
When to Use Nofollow Links
There are numerous occasions where you would like to mark the links as being "no followed." It might be the case that you don't trust or recommend the linked page, or the link is considered as 'paid.' Whatever might be the reason, you would definitely not like to harm your site's creditability.
Moreover, sites, which post irrelevant, and low-quality links attract Google's penalty and badly harm their rankings on search results.
In fact, the advent of Nofollow Links has done a lot of goodies for the online world. It has minimized SEO Spammers who posted irrelevant links to blogs or forums.
Moreover, WordPress automatically (by default) makes all user-submitted comment links as 'nofollow.' Same goes for Wikipedia, which uses nofollow link attribute in its reference section.
If you are wondering when to use Nofollow Links here, are few valuable tips which might help you in solving your dilemma.
Primarily you should be using Nofollow Link Attribute for:
Paid Links – Advertising links, Affiliate links or any kind of links where a payment is involved are referred as Paid Links and should be marked as Nofollow. Actually buying and selling links is contrary to what Google lays down in its Webmaster Guidelines.
In fact, Google expects links to be 'nofollow' where there is a prospect of payment. Moreover, search engines demote such websites, which go on to promote paid links with the purpose of manipulating search results. So, you should use Nofollow Link Attribute with Paid Links.
Comments – You can keep away spammers and disallow irrelevant or dangerous sites from getting credits from you by using Nofollow Link Attribute in the user-submitted links or in the Comments Section.
However, it is up to your own discretion to disable nofollow attribute for some of your blog commenter who regularly participate in online discussion and contribute to building a blogging community.
Forums – Forums are another area which has been widely exploited by spammers and by the so-called SEO experts simply for the purpose of link building and for SEO purposes. You can disable Dofollow links and use Nofollow Links at all places in forums where users submit links.
This way you go onto encourage real participation on your forums and further build your creditability in the eyes of search engines like Google.
User-Generated Content – When you allow user-generated content to be posted on your site without undergoing any moderation, you have to make sure to use NoFollow Links.
You actually cannot endorse the credibility of the site, and so you should make the links attached with the content as 'nofollow.' That way you play safe in the hands of search engines and ensure that your site's credibility is maintained.
Low Quality or Untrusted Content – Actually your website can be penalized by search engines if they find that you link to poor quality or irrelevant sites. Moreover, if it happens to be a part of link exchange scheme. So, refuse link exchange and add nofollow link attribute to any site which you do not want to endorse.
Other – You can use Nofollow Links when linking to FeedBurner RSS Feed and also for internal pages that don't require page rank.
You can also use nofollow when you add widgets or use infographics from other sites and don't want to be seen as endorsing them.
Final Words
However, it does not imply that Nofollow Links are worthless. Nofollow Links can still be a valuable source for a huge amount of referral traffic which can finally convert into leads and sales.
So, you should not blindly go on a link building spree just to improve your SEO score and gain preference in search results.
Your focus should be on building your brand value by providing quality content, products or services to your users. An intelligent use of Nofollow Links can surely help you to build your site's credibility and brand value in a big way.
Moreover, by knowing when and how to use nofollow links you can surely avoid search engine penalty on your website or blog.