Link Building is still amongst the best practices for increasing a website's visibility on the internet.
In fact, link building is one area which you cannot ignore if you hope and eye for high search engine rankings.
It's been a vital part of Search Engine Optimization.
Moreover, link building is still a vital Google ranking factor.
Today, we share with you Link Building Strategies Which Always Work.
Recent years have seen much evolution in SEO techniques.
Once link building used to be in the core spotlight and was considered the most important SEO factor in determining the ranking of a website on SERPs.
Now, the focus has shifted to the "quality of content."
Moreover, there is no "one thing" that you can focus on increasing your SEO score.
That said, links still maintain their importance and continue to be a central pillar of Google's core algorithm.
So, link building is critical to the success of any webmaster.
If you want to move your site to the top of Google, then doing link building is a "must" for you.
However, the most important question for any webmaster is to figure out the best and most potent "link building strategies" for improving their website's visibility on the Internet.
Link building is not as simple as you may think.
Moreover, all links are not created equal.
And you have to focus on creating quality backlinks.
Much has changed as far as link building is concerned.
There was a time when link building required you to write a bunch of articles, submit them to an article submission site and procure a backlink to your site.
However, this no longer works in the post-Penguin era.
Now, you have to focus on building high-quality backlinks the right way. Moreover, effective link building is all about trust and popularity.
So, you have to know about strategic link building techniques that work.
Here, our main focus is on showing you link building strategies that work.
These are link building strategies Which Always Work.
So, just be with us as we go on to uncover and detail about link building strategies.
Importantly for you, we have featured those link building tactics that can be applied to almost all types of websites.
Link Building Strategies for SEO
Outreach
Outreach is a link building method that basically involves spreading the word on your behalf.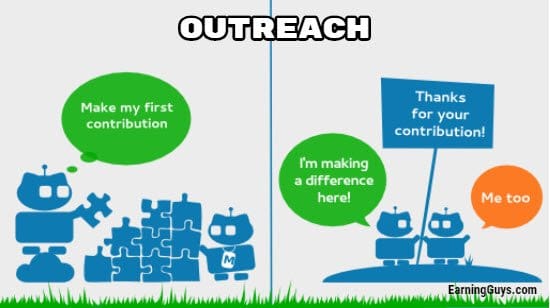 First up, you need to create an asset which you use to get links. You can come up with a piece of content that can include something like:
An Infographics
A how-to guide
A white paper
An image gallery
A video
A data visualization
When you have these assets, you approach people with a view to earning links to them.
You target people who find them informative, interesting, relevant, or even funny.
Initially, you need to ask for each and every link to your content.
But eventually, you come to a stage where you just need to seed the content with a few key influencers in your niche who are willing to spread the word on your behalf.
The best way to outreach key influencers such as bloggers or websites (to let them know) is to send them an email.
You should keep your message short and simple. Remember to request them to feature your post on their blog somewhere.
For example: "It would be amazing if you can share it on Twitter or feature it on your blog somewhere."
Lastly, do remember to follow up with those people that you have featured in your blog post.
Guest Blogging
Guest blogging is seen as a process whereby you approach other blogs or websites to see if they publish the content that you write on their blog.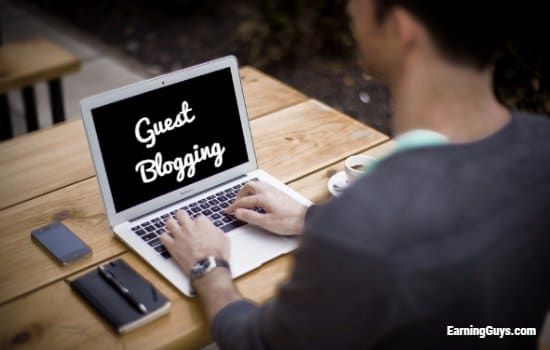 The Guest Blogging or Guest Posting is still regarded as one of the best ways for building quality backlinks to your site.
However, it demands that you come with quality content so that it is readily accepted by fellow bloggers and get published on his blog or site.
Nowadays, Google penalizes marketers who go about abusing this tactic with low-quality content.
So, you have to take care to create high enough quality content that is gladly accepted as guest posts.
Guest blogging also demands that you search for suitable blogs in your niche that would be eager to publish content that relates to their target audience.
You should supplement your guest post with an author-bio section.
Guest post is used to get links to your blog post as well as to your main domain.
The good thing is that these links are genuine and authentic. You get brand recognition as well as traffic to your site.
Broken Link Building
The Broken link building utilizes the phenomenon of broken links that span the internet.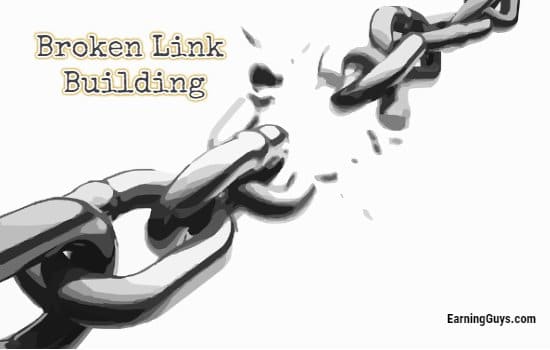 Broken links come into picture when websites that are pointed throw an error message.
So, when a user clicks on such a link, he or she does not find the web page. Rather, he/she sees an error page.
Broken links are highly detrimental from the SEO point of view.
It's quite usual to find broken links on valuable and high-quality pages.
Broken link building helps webmasters to fix their broken links as it provides them with a superior alternative that they can link to.
Basically, broken link building is a three-step process.
It involves:
Researching broken links for finding good targets
Content Creation
Outreach
Let's take an example to show how broken link building works.
Suppose you run a blog on SEO Tactics and want to build links to your blog posts. You find a high authoritative site that caters to SEO techniques.
However, you detect that many of its posts have broken links.
You create high-quality content that relates to their web pages.
One then reaches out to the webmaster pointing the broken links on their blog posts.
You further suggest your newer and updated resource as a useful alternative. Finally, the blogger links to your SEO resource page.
So, this process can be done over and over again.
You simply have to find broken links in a blog that relates to your niche.
You can use your existing content as a suggestion for replacing broken links.
However, you can also create new content, especially for broken link building.
Social Networking
It is rather an under-utilized method for link building.
However, Social Networking or Social Media proves to be a great method for getting quality backlinks to your website.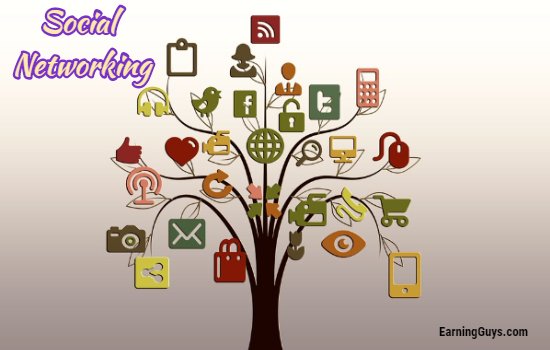 Nowadays, many social media sites have a high page rank.
When you use social networking, this rank flows to your account. Social sites are a great resource for link building and for promoting your blog.
You can use social media sites such as Facebook, LinkedIn, Twitter, and Google+ for sharing your blog posts.
In fact, social signals are increasingly becoming an important ranking factor for Google and other search engines.
You should not undermine the importance of these links.
So, make use of social networking sites to get a lot of quality backlinks.
You can add links to your website as well as other sites in your bio. You should make good use of them.
Link Reclamation
The Link reclamation is the practice used to fix or "reclaim" links that point to your site or once pointed at your site but do not provide any SEO value.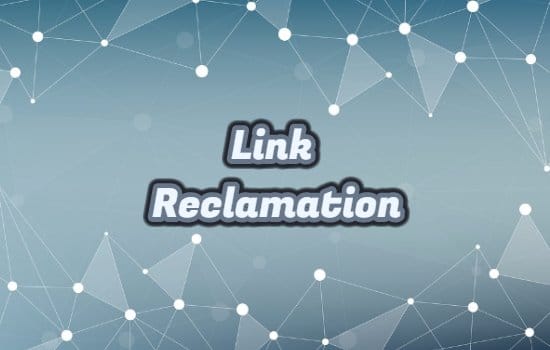 Link reclamation can be done using the following strategies:
404s

These are links pointing to pages on your website that exist no longer. You can use Open Site Explorer tool for finding such links.
You can either redirect these links on your end or ask the webmaster for changing the link.
Non-linking Brand Mentions
There are good chances that you find others writing about your site without giving a link to it.
At times, a simple email to the author pointing the non-linking brand mentions prove good for securing a link.
Tools such as Google Alerts work wonders at digging up mentions.
Non-linking Images
It's quite usual to find websites that have used your images without attribution.
So, instead of filing a copyright, this gives you an opportunity for earning a link to your website.
You can use tools like Google's Image Search for finding webmasters that publish your images. You can then request for attribution.
Press Release
Press Release websites are another great way to getting quality backlinks to your blog.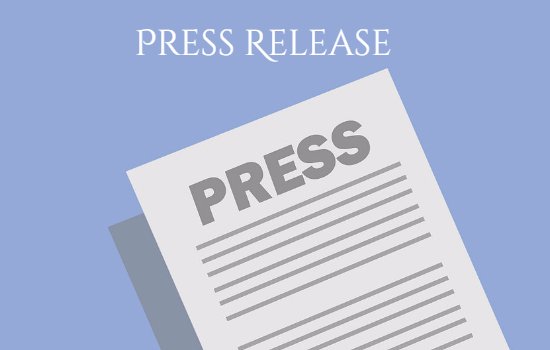 However, you should make sure that you come up with a newsworthy and attractive title.
It will make more people interested in your press release.
If properly done, press release sites can get you a lot of quality backlinks.
In fact, press release sites supply content to lots of smaller sites and can be picked up by news sites easily.
It means good exposure and quality links for you.
You should ensure and come up with a link to your website in the body of the press release content.
It will help people reach your website and give out due credit to you.
Conduct a Competitor Link Analysis
Conducting competitor link analysis can help you build quality backlinks.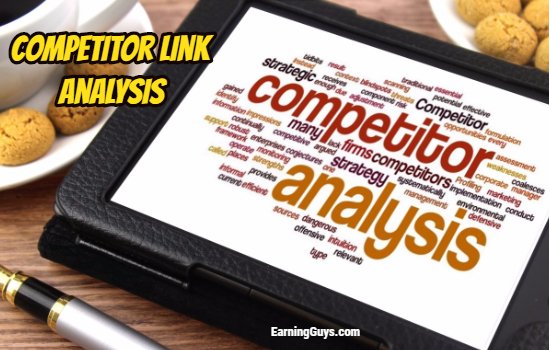 You can know your competitor backlinks by entering "link: www.competitor's domain.com" in Google.
You can also use SemRush for checking your competitor's backlinks.
Once you know your competitor's backlinks, you can take appropriate measures for getting links from those websites.
It would be a safe and useful way to link building.
Building Relationships with Fellow Bloggers
The Internet is not a place to confine yourself within the bounds of your website.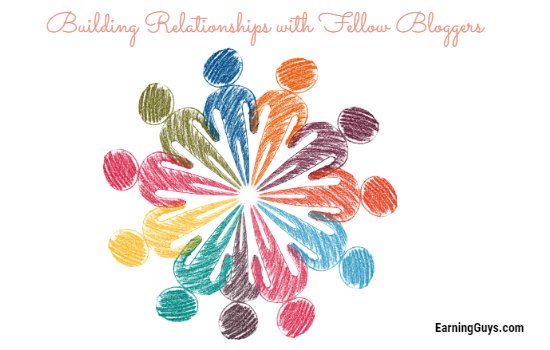 Moreover, you can give a boost to your link building efforts by maintaining healthy relationships with fellow bloggers that belong to your niche.
There is an exchange of ideas, and you get to know a lot of new things that can be useful for your target audience, as well.
These fellow bloggers can be instrumental in giving reference to your blog posts on their websites.
If they find value in your content, they can share and give backlinks to your posts from their websites.
This improves your brand recognition, and you come to be recognized as an authority on your subject. It is also useful from the SEO point of view.
However, you should also reciprocate by recognizing their efforts and give due credit to their work.
It will help you to maintain a long-lasting and fruitful relationship with them.
So, these are some of the best link building strategies that you can use.
We hope that the post goes a long way in helping you to streamline your link building efforts.
If you know some other link building strategies, do share with us. We welcome your comments and suggestions. If the post was useful to you, do share it with your friends and colleagues.