WordPress Themes for Affiliate Marketer can help affiliates who want to make money in various ways. Thinking about this, I searched for some useful WordPress themes for affiliate marketers, which can ease their affiliate marketing efforts.
I found plenty of WordPress themes that can be very useful for affiliate marketers in various categories like coupon code site, product comparison, landing pages, etc. These are what an affiliate marketer looks for, and WordPress is a great platform that provides what affiliates want.
Affiliates can make money with these WordPress themes by running coupon code sites and adding affiliate links on coupons; they can run product comparison sites and use affiliate links for those products. Some of the themes are creating landing pages, and Squeeze Pages and affiliates can use those themes as product landing pages or lead capture. With Squeeze page or lead capturing themes, affiliates can build their mailing list and promote various products or services to their list members.
WordPress Coupon Code Themes
CouponPress brings in WordPress Themes for building coupon websites. It helps to create search-engine-friendly coupon websites for Affiliate Marketers. You can include affiliate coupons; have printable coupons, run offers, and much more. You can have custom stores, including logos, images, and descriptions. It lets you have affiliate links for your products.
CouponPress WordPress Theme comes with Website Designer Tool, supports widgets and plugins, and includes the feature, enabling visitors to submit coupons and has many other key features important for coupon websites.
An AppThemes product, Clipper is a premium coupon code theme that can transform your WordPress blog into a coupon codes site. Clipper is available in as many as five color schemes and includes many features such as coupon stores, link cloaking, a comprehensive Statistical System, advertising support, and visitors can submit coupon forms, together with many other features. It comes with additional page templates, which enable you to display the whole list of stores and categories.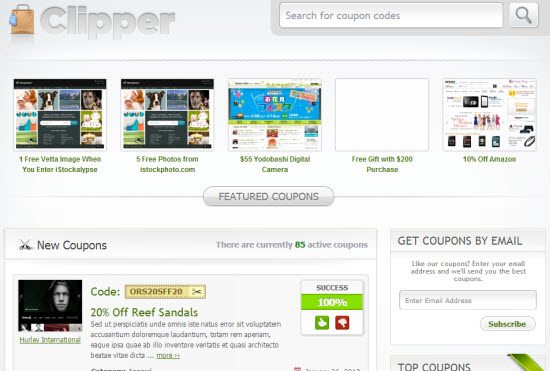 WordPress Comparison Themes
ComparisonPress is a WordPress Theme that enables you to have a price comparison website. You can set up and showcase the different products and use affiliate links and earn commission online. ComparisonPress has been optimized for search engines, includes a website design tool, allows visitors to add products, and provides a complete price comparison set-up.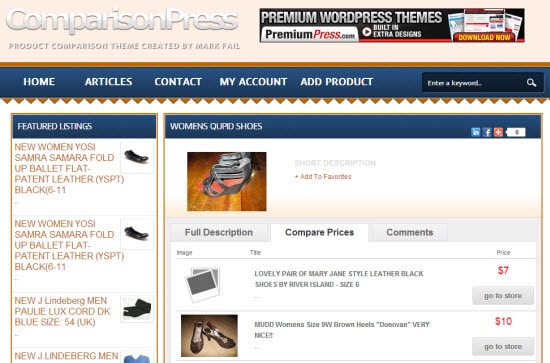 As it is clear from the name itself, Price Compare WordPress Theme from Templatic is a niche theme dedicated to price comparison of different products. So if you want to build a website that presents products from different places over the web, then Price Compare WordPress Theme would definitely be a great option for you. It has built-in support for Amazon, and CJ data feeds. Price Compare WordPress Theme has a great design. Its Home Page is studded with all the necessary features required for a fabulous price comparison website. It also has many custom widgets too.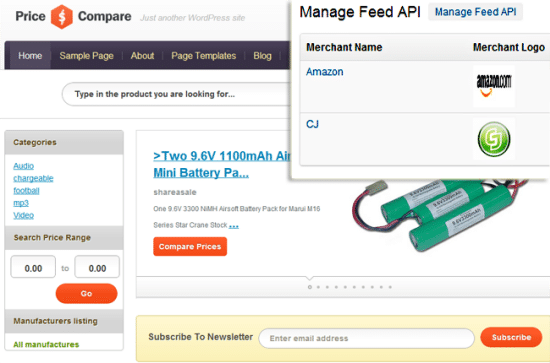 WordPress Squeeze Pages Themes
Affilo Theme helps you to create a powerful and feature-rich affiliate site, including squeeze pages. You can include pop-ups and pop-overs so that you can easily promote your site. Affilo Theme comes with six theme options, provides the facility of stunning slideshows, and has clean and modern layouts. You even get free updates for Affilo Theme together with unlimited support.
With Lead Rocket WordPress Plugin, you can create Squeeze Pages easily. It is easy to install and use. You can create an unlimited number of Squeeze Pages and build a list to promote your site, blog, or e-business. It provides 20 professional and high-quality pre-designed templates. The Squeeze or Landing Pages are responsive and have been optimized for Mobile devices. It can create squeeze pages in just a few minutes and can be easily integrated with your videos too.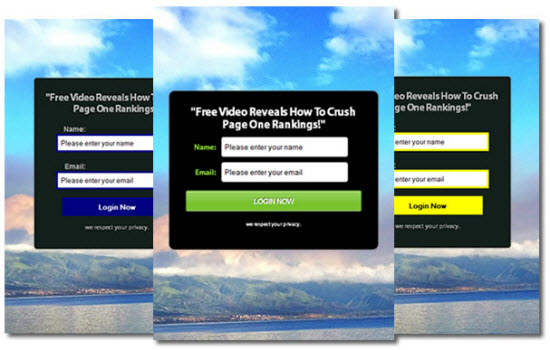 WordPress Review Themes
SwagMag
SwagMag is a premium WordPress Review Theme from Themeforest. SwagMag magazine-style Theme, which lets you work with review sites, as well as nonreview sites. You can load as much content as you want on your site and then present them using multiple mini-sites. So, with SwagMag, you can increase the number of page-views as well as the time that users spend on your site.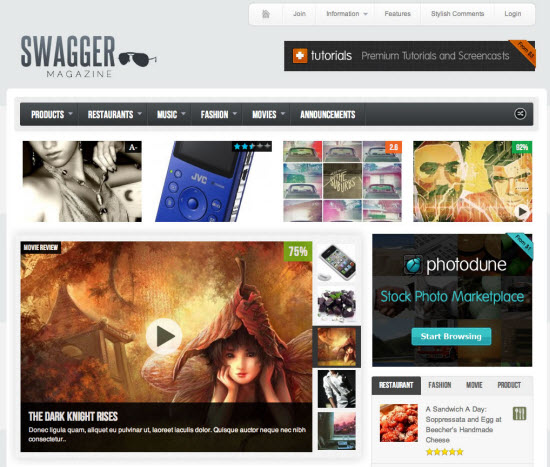 Product Review WordPress Theme is a Review Theme for WordPress Platform. It is really easy to use, configure, and setup. It has a professional and quality layout to help you to generate more sales.
Affiliate Theme helps you to create affiliate websites as well as landing pages through WordPress really easily. With Affiliate Theme, you can customize and create high-quality and dynamic affiliate websites. The standard package of Affiliate Theme comes with five predesigned affiliate skins. It provides a setup Wizard and even provides access to Affiliate Marketplace.
WordPress Landing Page Themes
Create great and stunning landing pages using powerful and rich features of Optimize Press. You can even build sales letters, offer pages, bonus pages, membership pages, and powerful product launches. The designs are tested, which helps you to build your list quickly. It has integrated SEO functions built into the system, so you do not need any plugins.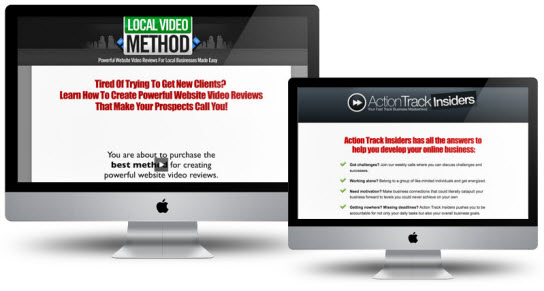 JustLanded is a WordPress Theme for creating landing pages. Just Landed is SEO optimized and is fully responsive too. It comes with unlimited colors with Presets, comes with demo content together with settings. It includes layered PSD files, has a powerful Admin Panel, and comes with AWeber and MailChimp integration. Besides the above features, JustLanded supports a number of other features, as well.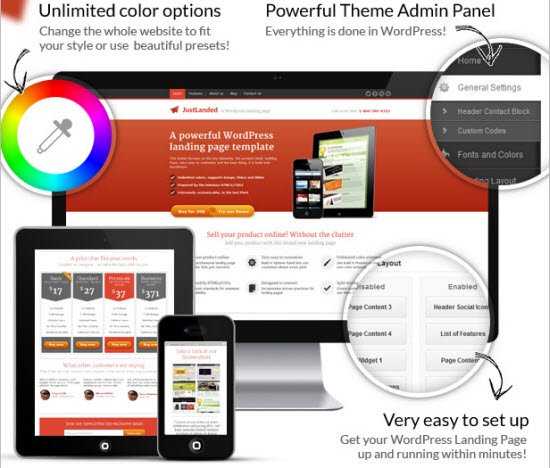 I hope you liked these WordPress Themes for Affiliate Marketers. Please share which WordPress theme you use for affiliate marketing.