Having a Successful Online Business Model invariably means that you have developed a regular and moreover, a large flow of traffic of visitors to your blog or website.
As a matter of fact, you can follow and practice varied methods to gain traffic to your site. You can adopt SEO techniques, do online marketing, use Social Media, or can go with paid advertisements to gain traffic to your website. However, these are good methods to gain traffic of visitors to your site, but gaining visitors from search engine is most popular and important traffic generation source for most of the websites.
When we talk about search traffic first thing comes in mind is Search engine optimization. After on-page optimization building backlinks for your site is perhaps the most important part of SEO.
So if, you too want to improve your rankings in search engine results page and gain a large number of visitors for your site, you have to build back links for your website.
The more backlinks you have, the more channels (or routes) you create for gaining visitors to your site. With reference to creating backlinks, you need to remember that you have to follow safe methods of creating quality back links for your site. Otherwise, Search Engines (like Google) may penalize your site. Post Panda and Penguin Update from Google, you need to put your best efforts in order to build quality backlinks. You require following ethical and effective methods to create safe and quality back links for your site or blog.
There are plenty of ways to build backlinks and we have listed some efficient and ethical ways of building safe and quality back links for your website. The simplest success formula for improving traffic and getting great rankings in search results is to write quality content and create Safe Ways of Link Building for that content. Here are some Safe Ways of Link Building please go ahead and learn the safer way of link building.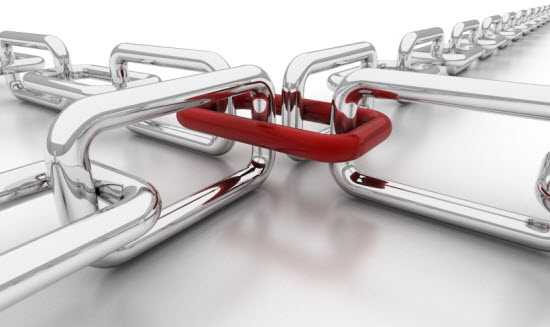 10 Powerful and Safe Ways of Link Building
Guest Blogging: Doing Guest Blogging or Guest Posting is regarded as one of the primary ways of building safe and quality back links for your site. You need to write quality content that can be gladly accepted by another blogger so that it gets published in his blog or site. Next, you have to search suitable blog that relates to your niche where your guest post would be published.
The guest post would be supplemented with an author bio section. You get backlinks pointing to a blog post in your site and also to your main domain. These back links are authentic and genuine. Guest Posting helps to build your brand value and traffic of visitors to your site.
Social Media: Having great content is just not enough. You need to follow it up with social activity by promoting your blog posts through Social Media Channels. Social Media is a great resource for building back links and help to promote your blog. You can use Facebook, Twitter, Google+, LinkedIn, and many other social media sites to share your blog posts. Search Engines (like Google) give due credit to social signals for your blog post which can eventually help to get better rank in the search engine result pages. Social media and social bookmarking sites help to build backlinks for your website.
Commenting: Well, Blog Commenting is another effective and safe strategy for building back links. Though blog commenting may test your patience, but it is rewarding too. It helps to bring new visitors to your site. For this, you need to visit blogs, read the posts and end up with leaving your comments on a regular basis. Preferably you can choose blogs with high PR, CommentLuv enabled blog, or blog offers Do-follow link instead of Nofollow.
Forums: You can utilize Forum sites to create back links for your website or blog. Forums offer an effective medium to share information, knowledge, ask a solution, discuss a topic, etc. You need to create your profile, which in most cases is free to do. You can add a link to your site or can use Forum signature to create back links for a site. If you are regular and using Forum site for a length of time, then these sites permit to add your signature, which enables you to add back links for your websites. So Forums can be a powerful resource to build back links for your websites or blogs. However most of the times these links are Nofollow.
Competitor Back Link Analysis: Knowing from where your competitor is getting link can help you to build quality backlinks. You can check backlinks of your competitor from Google by entering "link:www.competitordomain.com" or you can check competitor backlinks from http://www.opensiteexplorer.org. Open site explorer is paid service but still you can get a lot of information of backlink with free search. After analyzing competitor's backlinks, you can also build links on those websites which will be a safe bet.
Directory Submission: You can boost your link building efforts by submitting your site or blog to popular and authority directories. RSS directories also accept RSS feed link of your blog post. You can use directory site such as www.dmoz.org. Although Search Engines have devalue the backlinks from Directory Submission, but submitting links on authority directories still works to create backlinks.
Internal Linking between Pages: Creating Internal Links between your website pages is a great technique of safe way of link building. You can further enhance your visitors' engagements by providing links which connects your website posts. Visitors' get relevant information (which they are looking for) within your site itself. So they do not leave your site. It is also a viable method of increasing page views and lowers the bounce rate. Search engine like Google gives a lot of value to internal linking.
Social Profile Link: As we have already pointed out how social media can help to build backlinks, there is another way in which social networking sites can promote link building. Well, you can create your profile on social media sites and give links pointing to your websites. There are hosts of social networking (media) sites which allow you to add links for your websites or blog on the profile page. Some of them also offer DoFollow Links. LinkedIn, Pinterest etc are such popular social media site which allows adding links to your website from your profile page.
Offer Free Products: If you are targeting for creating safe and quality back links to your site, then one useful method would be to offer free products (or even services) on your site. Preferably the products should relate to your niche so that visitors can relate and find it useful too. For example, if your site caters to graphic designing, then you can offer free icons, free designing tutorials and many other stuff, as well. Other sites give backlinks and write about the free offer provided by you thereby popularizing and promoting your website or blog.
Build Relationship: Building Relationship with other bloggers and webmasters goes a long way in promoting your blog. It would be more fruitful if you can develop the relationship with bloggers which are in the same niche as yourself. Fellow bloggers with whom you have build relationship may give reference to your blog posts and give links in their posts to your website. This helps to create backlinks for your site.
Here, you should remember that if you want to maintain the relationship for a long time with fellow bloggers and webmasters, you need to be proactive enough and find opportunities to give backlinks to their sites from your blog or website.
These are some of the Safe Ways of Link Building. You can share your link building strategies which can be useful for others. So don't forget to comment and share this post.