Are you searching for some more earning options for your website, tested a lot of options than now test Content Discovery Networks. Today we are listing some best Content Discovery Network which will help you increase your website earnings.
Before starting first understand what is Content Discovery Network or Native Ads?
You may have seen on many websites showing Relates Stories, Around the Web, Related Posts etc which looks like they belong to that site. These contents are shown as images with article heading. Most of the time or some content is related to the site you are visiting, but some related content can be sponsored or advertisement.
When you click on such content you are taken to other site and website owner earns. Content Discovery advertisement is like Pay Per Click ads like Google AdSense, but the content presentation is different, they look like part of the website, because of this, they are also called Native Ads.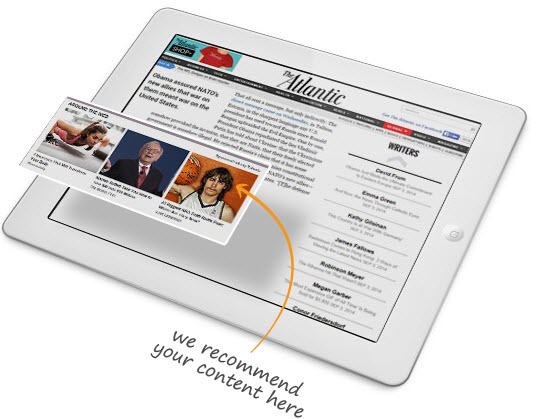 Native Ads or Content Discovery ads are build to make the advertisement look native and promote content on content sites. Thus Content Discovery is a great way of making money with your website and spreading your content.
Content Discovery Network: Content Discovery Networks or Native Ads are like another advertising network which connects Advertisers and Publisher together. Content Discovery Network creates the structure of content discovery ads look and platform for advertisers and publisher and helps them to spread content and earn money.
Why one should use Content Discovery Network: If you want one more earning source for your website or blog and it should not look like a ad then Content Discovery Network is for you. You can display Content Discovery ads under your article or blog post, in sidebar etc and it will not look like ads because of that you will get high CTR on those ads. So it is a great way of making extra money from your website.
10 Content Discovery Network
RevContent works on a highly comprehensively drafted manifesto and is considered one of the leading Content Discovery Network over the web. They pay great attention to Site Quality and are considered as the most selective and premium native network in the world. With RevContent, you get a great opportunity to enhance your user experience serving them the content that they will surely love and want to read.
They employ the most advanced native technology to understand what your users want and go on to deliver content specifically according to their requirements. The results are pretty obvious – Great Revenue generation for you. More on RevContent, they come up with the fully responsive widget, unlimited customization, in-stream/gallery implementations, and much more.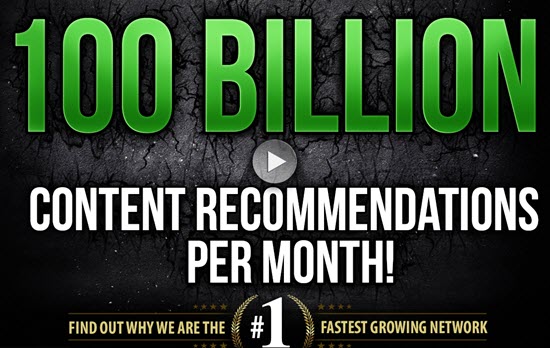 Yahoo needs no introduction and now Yahoo is offering Content Discovery or native advertising thru its Yahoo Gemini program. With Yahoo Gemini, you can easily integrate native ads on your site with any changes to your site layout and get another monetization option for your site.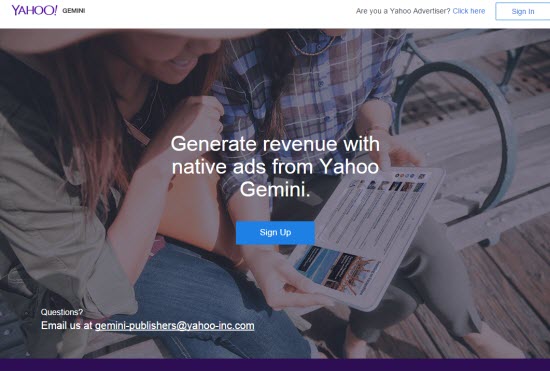 Content.ad is another great option for content discovery or native ads. Content.ad offers industry-leading CPM, 100% Fill, responsive sizes and styles and fast payout. You can create native ads for mobile, desktop, and tablets. You have lots of options to display ads; one can exclude ads by vertical or category and much more.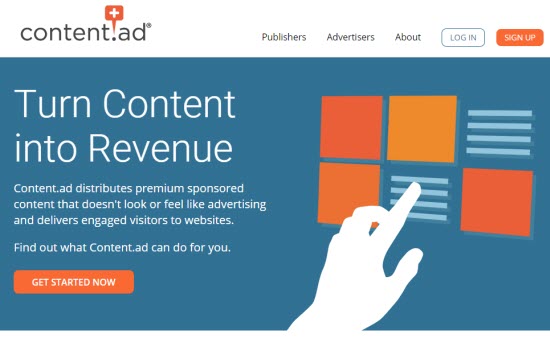 Taboola offers Content Discovery and native ads for about all devices like desktop and mobile. With Taboola you can display related content of your site along with sponsored content which helps to boost site page views and help you earn money. Taboola works with many premium advertisers which will help you improve you're earning and visitors are sending to quality sites.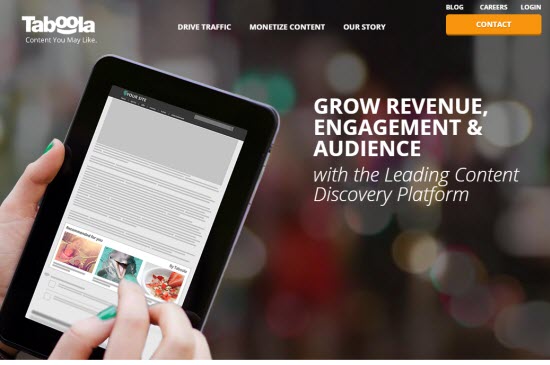 Zemanta is one of the most popular Contents Ad DSP provider. Zemanta not just provides Content Discovery, but also Promoted Recommendations, In-stream Ads, In-text Ads, Sponsored Content which give you more options to boost your earnings.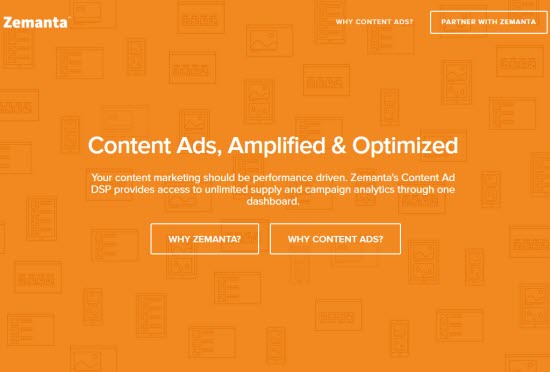 Outbrain is one of the most popular Content Discovery Network today. Outbrain offers solutions for both desktop and mobile, you can create native ads for both platforms matching your website layout. Outbrain offers customizable module and responsive design so that you get full control over the ads and you can earn more.
As an advertiser, you can promote your content various popular sites and your ad will look natural and will gain lots of quality traffic.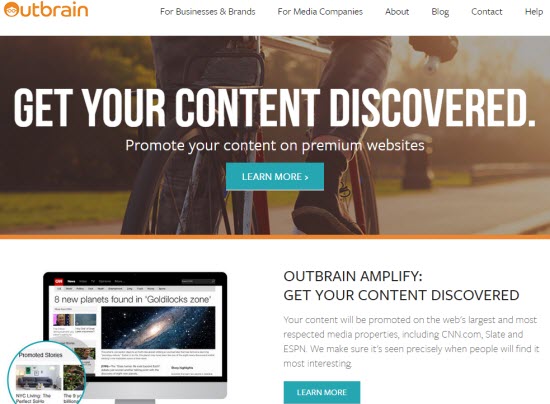 MGID come as a highly adored native advertising network. They are helping advertisers and publishers in generating great revenues by delivering the right message to the right audience with non-disruptive content geared specifically for users. They have been consistently providing the engaging solution (relevant content) to users in perfect harmony with publisher's platform behavior.
Their widgets are highly cohesive with website design. They intend to enhance user engagement with best stories from top websites. They have clear and prominent disclosure so you don't ever encounter any confusion or issue when partnering with them for native ads. Most importantly, MGID served native ads goes on to work across multiple devices, platforms, and websites. And that's all, as you can expect much more from MGID Content Discovery Network.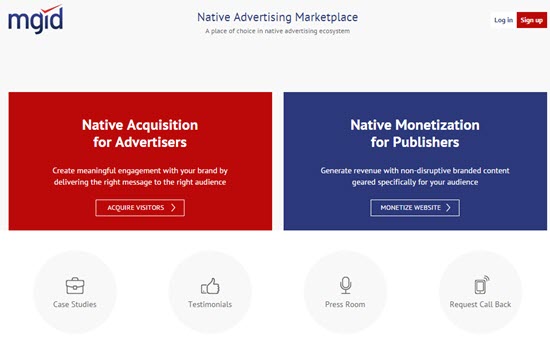 Earnify is one of the most formidable Content Discovery Network. Its perfect systems deliver you the platform which makes you earn high CPC for the traffic you send to native advertising companies. Earnify provides powerful widgets which make you earn more for the traffic you send across to native advertising companies. Its widgets are fully responsive and have been tested across devices in multiple browsers to render optimal performance and conversion.
Their widgets are completely customizable giving you the freedom to control as to how they look on your website. Moreover, their widgets are available in multiple formats thereby providing you the opportunity to monetize your website to its fullest potential. All-in-all, Earnify can surely be termed as an ultra-profitable and easy to manage CPA native ads platform for your website.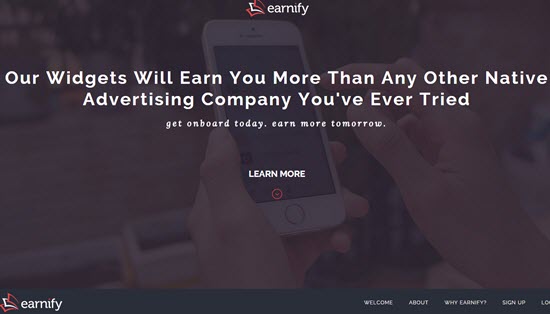 Triplelift is another very popular Native Advertising Network for both publishers as well as for advertisers. With Triplelift, you can turn your content into eye-catching in-feed native ads. It operates on a CPM basis. One of the main highlights of Triplelift is that it allows you to access in-feed ad inventory across most premium publishers directly through your DSP.
Triplelift works out to be the best platform for website monetization. Its in-feed ads blend with the unique look and feel of your website thereby augmenting users' experience via seamlessly integrated ads.
Triplelift comes empowered with computer vision technology that can well understand elements like faces, and objects to get formatted the images perfectly – on any site as well as on any device.
Triplelift comes with RTB enabled native ad exchange to help advertisers in leveraging their existing buying platforms. With Triplelift, you get to work with top brands. You get full creative control. Triplelift makes it easy for publishers by offering them to implement a single-line code on their page. It also offers full tech support all throughout.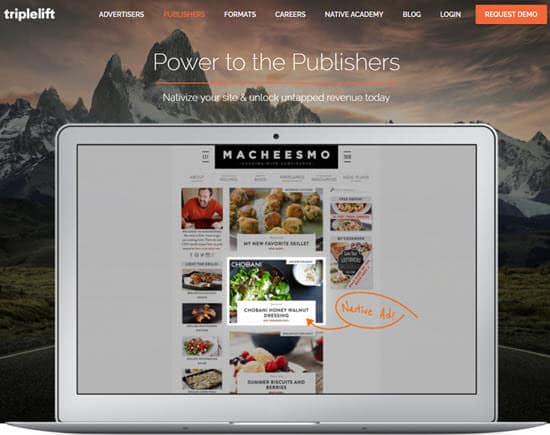 Native Ads is one of the most reputed Content Discovery Network. They are on a clear mission helping to make a better web with beautiful and consumable native ads. It's there for you, providing powerful tools and responsive widgets and dishing you cool stories via native ads. As they claim, and so it is, with Native Ads, you are able to easily create, configure, and place native ad widgets on your site in a matter of few minutes.
Partnering with Native Ads opens the door of making big money. They provide you with the opportunity of enhancing user experience and user engagement through their seamless and uninterrupted content ads. Most importantly, their widgets are fully responsive making content ads to fit every screen size. With Native Ads, you get the most engaging content that your website visitors will surely love to read.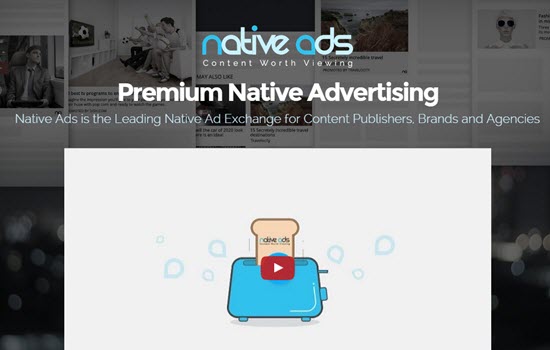 If you know any other Content Discovery Network or native advertisement networks, please share this will help our readers.