Want to know how to monetize Instagram? In this post, we are going to share 10 Best Ways to Make Money on Instagram. You will find some of the easy ways and resources to earn from your Instagram followers.
Instagram is a force to reckon with in the marketing world. With a user base of 700 million users, it has become one of the most popular platforms for sharing photos. It's easy and accessible with most of the images being super high quality.
However, that's not all with Instagram.
As a marketer, you would be glad to know that you can make money on Instagram. In fact, you could be making $10,000 [even more] per month with this visual social platform, Instagram.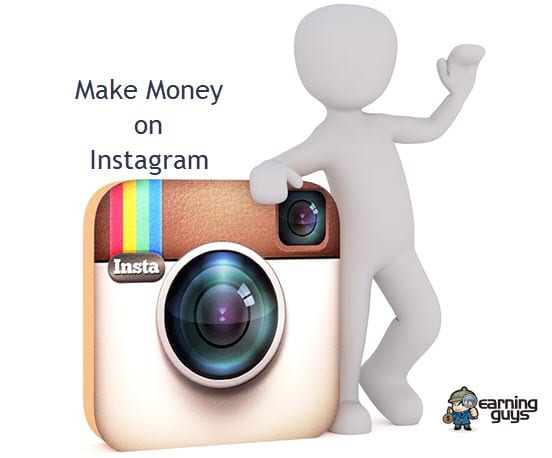 This post is all about how to monetize Instagram, wherein we would be sharing with you ten ways to make money on Instagram.
Instagram offers you a splendid opportunity to cash in on its growing popularity. Well, you can make serious money from your Instagram account.
Here, we will guide you on how to cultivate an income through Instagram.
Ready? Then let's get started.
First up, you need to attract followers.
You should know that most brands want a strong and loyal following for building a working partnership.
If you lack in the number of followers, then we have put across some simple ways by which you can increase your followers and build a professional look for your account:
Complete your Bio by filling in all the right information: It means that you need to fill out your contact information. You need to tell where you from are, plus what you post about.
Last but not the least, you should add in a few keywords and follow it up by adding a couple of hashtags to make sure that you're easily findable by the right group of followers.
Something like: Fashion Blogger from California having a penchant for travel. Business inquiry: [email protected]
You need to post regularly: It's one of the basics when it comes to growing the number of followers. So, you need to post several images every day. However, don't post all at once as it can work against you. If you can't commit to that much number, then make sure that you post one quality photo each day.
Capture good photos: You need to post the best quality photos that have attractive effects. So, never post a weak image. Take your time and produce ones that are of the highest quality. It also means that you have to use a superior camera (such as a DSLR) for taking photos. You can buy one from Amazon.
Make use of relevant hashtags: Without relevant hashtags, your images won't travel very far. So, make sure to include them in every single post. It means that you got to familiarize yourself with the best ones in the field of your interest.
You got to engage with your followers: You should not expect that all interactions will come directly to you. So, take out time every single day and engage with your followers by commenting on and liking images.
You must know that authenticity pays very much. So, if you are communicating with authentic content, people will be drawn to you, and they will check your account. Moreover, hopefully, they would join your loyal rank of followers.
Apart from increasing your follower count, you need to fulfill a couple of prerequisites for making money from Instagram.
Reach and Influence
Follower size is definitely an important criterion for making money from this platform. When your potential audience size is low, then your content is not seen by a lot of people.
You must know that businesses pay you (as an Instagram user) because they hope to make money by having your followers buy or even recommends their products.
So, you need a few thousand followers for making money with this platform. That's why reach and influence (known as persuasion skills) hold immense importance when you want to monetize Instagram. It means that you need to become a compelling Instagram personality for monetizing Instagram. A random account and a few thousand followers alone aren't sufficient.
Engaged Followers
Having more followers is cool as it increases your probability for appearing in more Instagram feeds.
However, imagine a situation when everyone is cold for your updates. It means a complete failure, although you have put forward your best work.
So, everything boils down to engagement.
It's important to get comments, likes, and shares on your Instagram account. You need to have engaged followers for making money with Instagram. Engaged followers drive profitable actions through your account, thereby generating money for you with your Instagram account.
However, we need to tell you the exception here, as well.
It's when you sell your products directly on Instagram. For example, let's suppose you sell a high-ticket course which is priced at $397 with Instagram marketing. In such cases, even when you get a low conversion rate have a few thousand followers; you can still end up making a decent amount of money.
Focus on the Quality of your Content
It's plain and simple as this.
You can't make money on Instagram by posting mediocre content. The competition is very high on Instagram. So, you should be mindful of these two aspects:
Low-quality pictures: Instagram is a visual platform. So, blurred and uninspiring pictures won't take you any further. You should keep it original.
Repeated product pitches: People want to see the authentic side of brands. They do not want to be bombarded with promotional offers. So, you should promote your products on Instagram only up to the extent of 20 percent of the time.
Produce Video Content
Instagram allows you to post up to 60-second videos. In fact, top media publishers are posting an ample amount of video content on their Instagram accounts. Moreover, videos garner a higher engagement rate than photos. So, you should regularly post videos on your Instagram account.
Now, after briefing you with this Instagram marketing strategy, let's get down and know how to make money on Instagram.
Here, we share with you how to monetize Instagram by putting across the 10 Best Ways to Make Money on Instagram.
10 Ways to Make Money on Instagram
Here we go:
1: Sell your Photos
This strategy is dependent on your photography skills. Don't expect to make thousands of dollars (each month) if you're an amateur photographer.
Here, you need to understand the requirements of brands to which you'll sell your photos. We will share with you some tips on photography that will prove immensely useful for you from a marketer's perspective.
Brands value authenticity: On the Instagram platform, real-world photos are revered. Most businesses prefer photos that are in social settings.
Forget the square format: We recommend you to click photos in landscape/portrait format. They give you more detail as well as an artistic playground. You can also go for the horizontal format. As of now, you can post photos and videos on Instagram with aspect ratios between 1.91:1 and 4:5.
Leverage white borders: By using white-colored borders, you can control how your photos appear in feeds. However, you must know that Instagram algorithm displays the thumbnails of your photos as center-cropped squares.
Experiment with flat lays: Flat lays allows you to promote personal brands and show off that you're a professional. Here, you take a picture of a variety of items that are styled together on a flat surface. Moreover, it's taken from a bird's eye view.
On the whole, you need to take pictures so that they are visually appealing. You need to showcase your creativity to your prospective clients in the most appealing way. This will give you an edge over other photographers.
At Instagram, you can promote your photography for free by making use of relevant hashtags. Users are craving for visual content and want to provide social validation to your photos. When you post, you get immediate feedback in the form of likes, comments, and shares.
So, Instagram turns out to be your daily journal. The platform can be used to get in touch with your prospective clients directly. Well, you can even send a direct message [DM] to any user on Instagram. Moreover, on Instagram, you have unprecedented access to influential personalities. You can even pitch your value proposition to brands as a DM.
So, Instagram turns out to be a great platform to showcase your photography. It allows you to advertise and sell your photos to individuals as well as agencies. You can add a watermark to your snaps and list all the selling details in a concise manner.
However, make sure that you have an active presence on Instagram. You need to make sure that the right types of accounts are following you. Plus, you have to use appropriate hashtags to pull people towards your photos. You can get conversions going with influential photography agencies.
There are also a few marketplaces where you can put your Instagram photos for sale, such as:
Twenty20
Community Foap
Lobster.Media
Snapwire
500px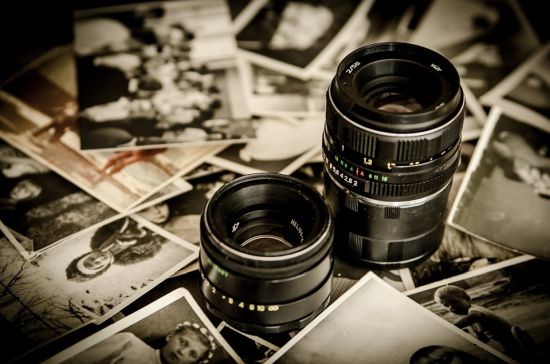 2: Promote Your Products, Services or Business
If you have your own business, then Instagram comes out as an integral place in your marketing mix. If you are selling products, then you can post beautiful shots that are not on your website. Here, we share with you some creative ways of promoting your products or services:
Behind the scenes: People love "behind the scenes" types of images. For example, the gorgeous handmade soaps being gift-wrapped or jewelry being pieced together or even those delicious cakes that come straight out of the oven. It's very appealing to people adding certain realness to what you are doing.
Your customers' photos: It's about User Generated Content on your account. You can get your customers at sharing their images of your products. It's a proven successful method of selling. You can even start your own hashtag, which you can promote to all your customers.
Infographics & Exclusive Offers: Instagram can be used to market your services with snazzy infographics and exclusive offers. You can even feature special offers on your Instagram account to up your follower count. It will turn out to be a bonus that they would not find anywhere else.
Promoting your business through Instagram calls out to be super creative with it. You need to think out of the box and use it to your full advantage. Then sales will come flying in.
3: Create Sponsored Posts
As an Instagram user that has engaged following, you can earn extra money by creating original sponsored posts for brands.
Sponsored content on Instagram comes as a photo or video that highlights a product or a brand. These posts come with captions that include branded hashtags, @mentions, or even links.
Brands want to tap certain influencers for sponsored content time and time again. It can also happen that brands or products you promote come as a good fit for your personal image on Instagram. The idea is to show your followers how that brand fits into their lifestyle.
TapInfluence is a great tool for Instagram creators who want opportunities for sponsored content. You need to create a profile and the nature of your content. Brands which are interested in working with you will then invite you to programs.
Likewise, ifluenz is another easy tool for Instagram Creators that want opportunities for sponsored content. It allows you to browse matching available campaigns that are created by a variety of brands. Moreover, you can directly promote the ones that you prefer.
4: Sell Affiliate Products to Monetize Instagram
On Instagram, you can add tracked links in the bio section as well as in the description of each post. These tracked links go on to connect your page to different company websites and their products that can be sponsored on the company's behalf.
When a customer visits the company's website using your link, the company then pays you a certain sum of money. You can even get a percentage of the profit when the user makes a purchase.
To learn more about affiliate marketing, please check this page on Affiliate Marketing.
Here, we share with you some of the prominent ways for optimizing your affiliate links:
You should shorten the affiliate link by using a "link shortening service" such as Bitly so that your post doesn't look too spammy.
One can use the relevant hashtags related to the product for drawing users to your post
You can mention a special discount code on your post so that the users can use the code when purchasing the sponsored product. It is known as a referral code. It allows the company to know your page that it is driving sales to their products.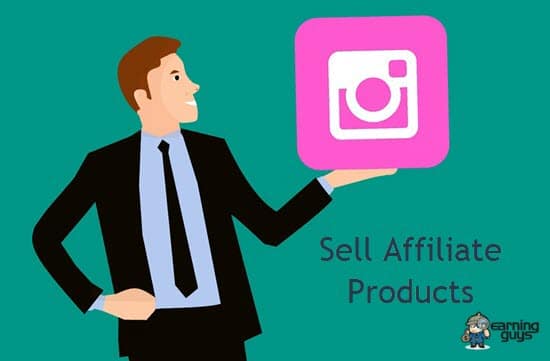 5: Advertise Products for Companies
As a social media influencer, you can sell sponsored products on your Instagram page. It means that companies will pay you for posting that is related to their products or services.
You can do these posts once in a while for different companies. You can even associate your brand with certain companies and post regularly on their behalf. This is how the sponsored posts work:
You can share your personal experience with your fans on your posts relating to the company's products
One can re-post the company's posts on your page
You can share pictures of your yourself that has the company's products and tag that company in the pictures
6: Shoutouts: Instagram Money Making Tactic
People and brands can pay you when you promote their account. Usually, it takes the form like this. Someone makes DMs and asks you for a shoutout. Alternately, you can approach someone and ask if they would be interested in a shoutout.
(A shoutout is an account promotion in your feed)
Some influencers call this as collaboration as well.
It actually depends on your niche, but you can ask around $100 for one shoutout on your feed. However, you need to have real genuine as well as engaged following of around 50k+. People will look at your engagement critically.
In case you have some fake followers then be transparent about it and offer the shoutout for less money. Remember people appreciate you when you over-deliver and not under-deliver. It will make them do more business with you in the future. They can even send other accounts their way.
7: Sell your own Merchandise
It's a rewarding money-making option on Instagram for those who possess entrepreneurial instinct. You can design your products and sell them to your Instagram audience.
You need a marketable product as well as a brand on Instagram that your followers can rally around.
So, you can cater your products to your own personal online audience.
However, make sure that you have procured all the required licenses for selling your product on Instagram beforehand.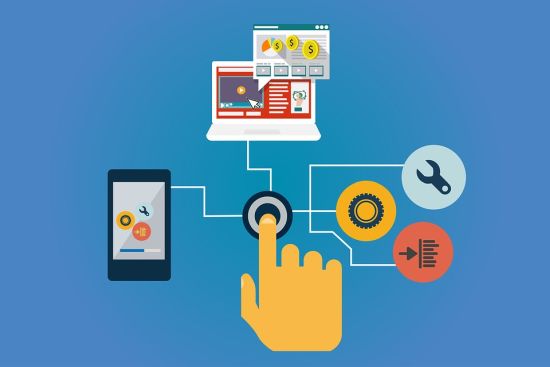 8: Offer a Paid Service
When you have a sizeable following on Instagram, it shows that you have access to a skill or resource that is of interest to other users. It does not necessarily mean that you have a physical product. On the other hand, it essentially means that you have a talent which you can offer in the form of service. For example, it can be giving dance lessons.
This can be done in many ways, such as:
You can include a link in your bio which takes users to your website that describes your services at length
You can include your skills in your bio and state that you accept work offers. Mention a method so that users can contact you professionally
You can offer your services at reduced rates for a limited period of time
One can establish a professional network with other users that offer similar services for exchanging tips, leads, etc.
You can use your posts, pictures, and videos for advertising your skills. You can be a photographer, a dancer, an artist, or can have any other skill.
9: Expand your Real Estate Business
Real estate is a very broad niche with high earning potential. Since real estate requires a lot of images, so Instagram could be the perfect place for finding new clients, closing deals, as well as networking with industry peers.
For example, you can promote your short-term rentals. You can make a separate account for this listing. One can even promote it in your feed. You should also create different quality posts about your listing.
So, you can make money on Instagram with your real estate.
10: Selling Your Artwork
You can create and sell art on Instagram. It's an interesting way of making money on Instagram. However, you need to be creative with your account. It all starts with the content of course. For example, you can post your work.
The bottom line – you need to be interesting to be successful. You can even connect with some of the influencers as well. You can send them something for free. Your main goal should be to showcase your work from an interesting perspective. You ought to get people talking about it.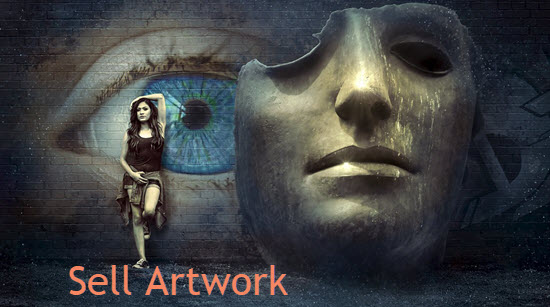 Lastly, we briefly list out three main areas for making money on Instagram:
Help others by your expertise and grow your account. Do this until you're so famous for capturing brand deals and promote stuff to your audience.
You can grow your existing business with the help of Instagram. You can be running a local coffee shop or even a Dropshipping e-commerce business. Be active on Instagram and make people happy. It is the best way to grow and make money on Instagram.
You can use some Instagram specific strategies such as selling photos, shoutouts, and starting engagement groups are some of the things that you can do to make money on Instagram.
If there are some more ways you think it's possible for making money with Instagram, then do leave a comment for everybody and let's keep the discussion going.
Well, for now, that's all we have for you in this post on ways to make money on Instagram. We hope that this post on Making Money on Instagram proves immensely useful to you. Thanks for your visit. Please do share the post across social network channels.