Advertisers and publishers are the two most important terms in online advertising. However, these terms can be very confusing if you're starting your online marketing journey.
Here, this post can prove to be very helpful to you as it focuses on the Advertisers vs. Publishers relationship. You would come to know the difference between Affiliate, Publisher, and Advertiser. So, let's begin and get to know what these terms mean.
What is an Advertiser?
An advertiser is defined as someone who owns a product or service and wants to sell the same and so requires an ad space to achieve this. It means that an advertiser pays money to get their ads shown. So, an advertiser makes money by selling the advertised product. They use tools like Google Ads for setting up ad campaigns. An advertiser is also called as a merchant or a retailer. Their objective is to sell products and services via online advertisements.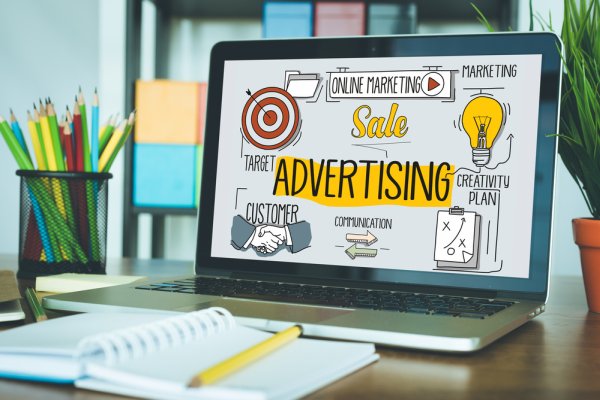 Let's give you an example.
When we talk about mobile advertising, the advertiser is usually an app or brand that wants to spread a specific message regarding their product. They go on to buy ad space from mobile publishers and even ad networks, who help them in communicating their message to users that are interested in hearing the message.
For instance, the advertiser (in this context, it is the gaming app) will purchase space from an ad network, who will share advertisements for a promotional offer for that game.
So, an advertiser looks for users to acquire their product and so trust publishers for managing the ad and for bringing high-quality traffic to the offers. In most cases, advertisers even set up some rules on how their offers can be promoted, such as traffic allowed, ads used, and how it's going to be promoted.
Who is the Publisher?
The publisher can be a person or a company that takes charge and connects the advertiser's product with the end-user. So, the publisher functions as a traffic provider for the advertiser.
It means that the publisher is responsible for the ad's promotion. They look for top-quality offers and trust advertisers for delivering the best product possible so that they can achieve a high monetization rate for their traffic.
So, a publisher displays ads on their digital space. They go on to connect the user (someone who might purchase a product or service) with the advertisement and make revenue by displaying these ads on their website or apps.
For example, a site owner can be a publisher. It can even be a website that is related to the niche the advertiser wants to promote its products. There are various types of publishers that you should be aware of.
They can be media buyers who purchase traffic on ad networks, social marketers who go on to generate traffic through social networks such as Facebook and Twitter. They can even be webmasters who create organic traffic through various types of SEO efforts.
Publishers use networks such as AdSense for running ads and get paid for doing so. They need to develop a strong connection between themselves and a user so that it can make visitors more likely to click on ads. It is how they make their money.
The publisher earns by displaying advertising on his or her website or app. They get paid by the various method which can be:
Pay Per Click: In this method, publishers place an ad on their website or app and whenever visitor on their website clicks on that advertisement and reach to advertiser website publisher get paid. The earnings can be from $0.001 to $25.00 per click or more.
CPM Ads: In this type of ads publisher gets the fix or dynamic rates for showing ads which can be $0.50 to $50.00 or more for ad displayed 1000 time
Fixed Price: In this publisher, sell its website or app ad space for a fixed price for a month which can $25 or $25000 per month depending on traffic on their website or app.
Apart from these earning options, there are various ways of earnings by selling ad space on a website or app.
The relationship between an Advertiser and Publisher
The success in online marketing depends a lot on a strong working relationship between an advertiser and publisher. The publisher should have cool content, and the latter should have terrific traffic.
So, an advertiser and publisher need each other to get a successful result. While advertisers need to provide good content, publishers, on the other hand, should provide high-quality traffic.
Moreover, the advertiser needs to set a proper payout that can yield a certain amount of profit for them, while still being appealing for the publisher for driving traffic to it.
The main challenge for the publisher is to get good offers so that it can match their traffic and allow them to get some nice monetization going on.
If advertisers and publishers follow these rules, it will result in a sure "victory" for both sides. By "victory," we mean money will fall like rain for both sides. So, advertisers need to come up with offers with amazing content so that they can get a whole lot more conversions with high-quality traffic.
Advertisers get a lot of new users to their content, and the publishers get that wonderful payout money each time their traffic converts. Advertisers get valuable help from publishers in promoting their offers by showing the offer's payout.
The LTV (Life Time Value) is one of the most important metrics used by advertisers for measuring the Return on Investment (ROI) made on the offers that are promoted by publishers. It is the value the advertisers get from the users who were acquired by the traffic that is sent by the publishers.
The advertisers need to determine the offer's payout. For this, they have to forecast the total revenue that is generated by the users that are acquired during the promotion phase of the campaign. The payout has to be lower than the LTV, as this difference is the advertiser's margin.
So, the advertisers focus on "quality" and carefully monitor publishers identifying the ones with a high Churn Rate.
Difference between Advertisers and Publishers
There are many differences between advertisers and publishers. They both need to work in harmony to be successful. Advertisers are responsible for the content, while publishers provide the traffic.
An advertiser needs to set an attractive payout offer that should be both attractive to a publisher for getting traffic to their ads as well as for them so that they are able to make a profit from the campaign.
Publisher's main challenge is to get a good offer from an advertiser so that it is worth them for driving traffic to it.
So, you see that a strong working relationship needs to be established between an advertiser and publisher so that they can profit from their online marketing efforts.
Advertisers vs. Publishers
Advertiser: He is the one who pays the money to get his advertisements shown
Ad Publisher: He is the one who gets money for showing the ads on his site
Advertiser: He is the one who owns the actual product or service that is advertised and the one who commands the product advertising
Ad Publisher: He is the one who advertises the actual product or service. He drives the user to the advertiser's page to make a purchase or to fill out the form or read more details on the product
Advertiser: He is the one who makes money by ROI, i.e., by selling the advertised product
Ad Publisher: He is the one who makes money by publishing the advertisement
Advertiser: He is the one who uses Google Ads, Facebook Ads, Advertising Network or buying ads directly from the website or app owner
Ad Publisher: He is the one who signs up in AdSense or advertising network and gets paid for running ads
Advertiser: He is also known as a merchant or retailer
Ad Publisher: It is a site promoting businesses
Affiliate Marketing – Publisher/Affiliate vs. Advertiser
Affiliate Marketers or Affiliate Marketing Publishers are digital publishers who go on to promote products or services that they typically do not own. These affiliate marketers get in return for a cut of the conversion.
So, affiliate marketing publishers go on to earn a commission on all sales and make money on a Pay per sale or pay per lead basis. They promote products or services that are owned by affiliate advertisers.
On the other hand, affiliate advertisers take the help of affiliate marketers for promoting their products. They recruit high-quality affiliate marketers for earning sizeable income through affiliate marketing. They need to come with great offers as well as the right affiliate marketing strategies for boosting sales and income.
Well, that's all in this post on Advertisers vs. Publishers. We hope that by now, you are aware of the difference between advertisers and publishers. Thanks for visiting. We welcome your comments and suggestions. Please share the post across popular social networking sites.