Paid surveys are a little controversial topic as fraud companies scam many people. Online Paid survey sites are for a long time even I am seeing them from the year 2005.
Today I am going to share some legitimate online paid survey sites, which offers many surveys and always pay on time.
With legitimate paid survey sites you can earn $100 to $1000 per month extra money. The earnings depend on in which country you live and how much time you can dedicate on surveys.
You may not be earning $1000 from a single survey site, to earn this much you have to join about 6-10 paid survey sites.
You will get 1-4 surveys every month from each survey site, and for each survey, you can earn somewhere between $1 to $50 depending on survey length.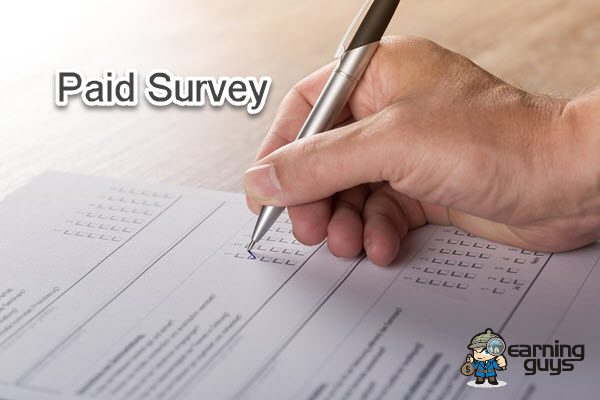 There are plenty of paid survey sites out there, but not all of them are legit. Some of the survey sites ask you for the membership fee to join, and some are free to join. A legit survey site will never ask you for money they are free to join.
There are many sites which will share the list of paid survey site for a fee. I will say stay away from them and never pay to get the paid survey site list; it is available free over the internet.
Here we are going to share some top online paid survey sites, which are free to join, and we are not asking for any money. So never, pay for joining survey sites.
I have tried to make the list of legit Paid Survey Sites, and I have experience with many of them, and I have got the payment from those sites so I can say they are safe to join.
Try to join as many as survey sites so that you can to get the maximum chance to earn some extra money.
10 Legit Paid Survey Sites
Swagbucks is one of the most popular reward sites where you can earn points known as SB (Swagbucks). You will earn points for completing surveys, watching videos, playing games, surfing the web, etc.
Swagbucks is popular among the students and on social media because it is easy to earn with them. You can earn 70 SB for every 10 minutes of surveys on a daily basis.
They offer their mobile app which will help you to earn on the go. You can start earning from your phone whenever you get some free time. Their app is available for Android and iOS.
You can redeem your points for gift cards to favorite stores like Amazon, Walmart or get cash on your PayPal.
With Swagbucks, you can redeem your points for the value of $1. You can also donate your earned points for money to popular welfare organizations.
You can refer your friends to Swagbucks, and you will earn 10% of their earnings for life.
With Swagbucks, you can quickly earn $50 to 100 per month by giving a few minutes every day.
Minimum Points needed for redemption is only 5 Swagbucks for charity and for PayPal Cash 700SB which is equivalent to $5.
Join Swagbucks for Australia, Canada, Ireland, United Kingdom, United States
Join Swagbucks for all other countries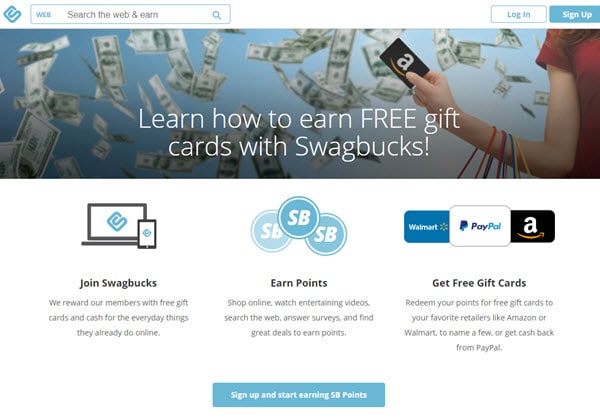 2. SurveySavvy Earn With Paid Survey
SurveySavvy is one of the best-paid survey company which is truly legit and always pay. I am working with them for a very long time.
Started in 2009 SurveySavvy is a regularly serving its member with quality paid surveys and timely payments. SurveySavvy is free to join.
They send country-specific surveys which pay depending on survey length. An average survey pays $5 and depending on the country where you live can give you much better rates.
The good thing about SurveySavvy is that you can request a payout of as low as $1 with no maximum limit. The only downside with SurveySavvy is that they only pay through Check, no PayPal payment or another payment method.
SurveySavvy is available for almost all countries even Indian members get surveys (not frequent), but yes, their primary market is the US, Canada, and European countries.
You can refer your friends to SurveySavvy, which will help you to earn more. When your referred member completes its first survey, you will get your referral bonus.
3. Toluna Surveys
Toluna Surveys is run by Toluna Group a marketing and research company based in the UK. Join Toluna for free and get personalized surveys matching your profile.
Earn 3,000 to 6,000 reward points for each survey which can be completed in 15 minutes. Long surveys can earn you as much as 50,000 points.
One can earn points by participating in surveys, sponsored poll, filling profile surveys, and by inviting your friends to Toluna.
Redeem your points for a gift card or PayPal Cash payment. PayPal payout needs 95,000 points for $30 payout. You can redeem your points from Reward Center where you can find plenty of option to redeem your points.
Toluna Surveys is available for many countries you can join Toluna by specific courtier's link given below.
Join Toluna Surveys for United States, United Kingdom, Australia, Canada,
Japan, Sweden, Singapore, Hong Kong, China, New Zealand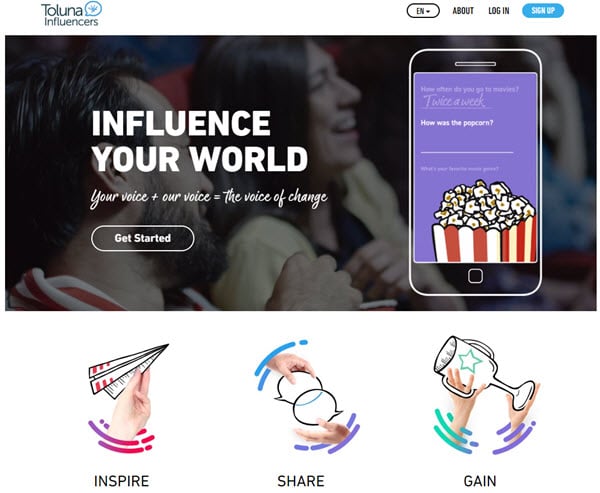 4. iSurveyWorld
If you love to earn cash for doing surveys, iSurveyWorld is for you as they pay cash for completing paid surveys matching your profile.
Sign up for iSurveyWorld and earn $5 as a bonus. You have to complete the surveys related to products and services, and you will earn cash for completing each survey.
Most of the surveys are between 15-20 minutes. You may also get short and longer surveys, which pays more. You need to complete your profile details so that you can get surveys matching your profile.
At present iSurveyWorld is not providing any friends invite program (to earn some extra money), which is the only downside. You can redeem your earnings after reaching the minimum threshold.
If you are looking to earn some good money with surveys, you must join iSurveyWorld. iSurveyWorld is available for many countries you can join iSurveyWorld my link given for specific countries.
Join iSurveyWorld – United States, United Kingdom, Australia, Argentina,
Canda, Argentina, Brazil, Mexico, Spain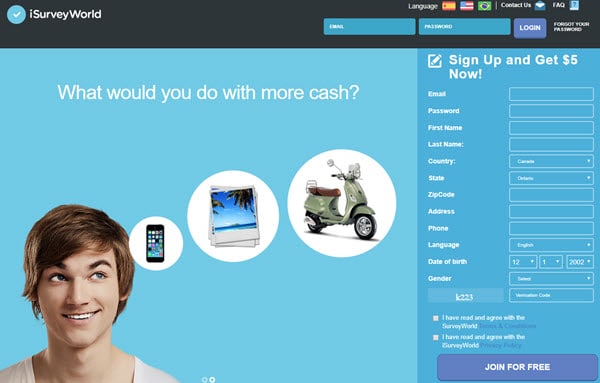 5. American Consumer Opinion
American Consumer Opinion is another survey site which is working for a long time. In fact, Decision Analyst started American Consumer Opinion in 1986. Now you can understand how old and genuine survey company this is.
They have more than seven million members and have paid more than $30 million to its members. By this, you can trust ACOP without any doubt.
People from any part of the world can join American Consumer Opinion for free, but their main focus in American, Canada, The United Kingdom, Germany, and France.
After completing the survey you will earn points each point is worth one penny, so 100 points are equivalent to $1. After reaching 1000 points, you can redeem your points for cash, which will be paid by PayPal.
You can earn from 100 to 5,000 for completing each survey which depends on survey length and where you live. ACOP is the best option for anyone who wants to earn good money with paid surveys site.
Join American Consumer Opinion United States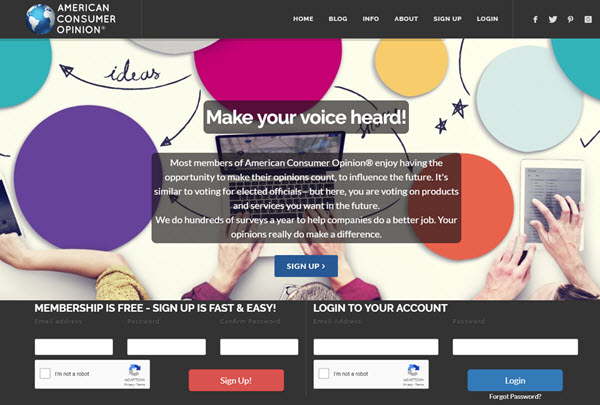 6. Global Test Market
Global Test Market is another popular and oldest paid survey site which was founded in 1999. I am working with GlobalTestMarket for a long time, and they have an outstanding reputation in survey space.
One can easily signup to Global Test Market, and after completing their profile, they start getting surveys matching their profile.
Most of the surveys can be completed in 15 minutes for which you can expect to earn $5. For completing each survey, members earn reward points which can be redeemed from Global Test Market catalog which can be UNICEF charity donation, Amazon, Macy's, Kohl's card or cash in PayPal.
You can expect surveys on a regular basis, and if you are from Tier one countries, you can expect more frequent surveys, which means more money to be earned.
Global Test Market accepts members from all over the world. You can join them by using links below.
Join Global Test Market – United States, United Kingdom, Australia, Argentina,
Colombia, France, Germany, Mexico, Singapore, Hong Kong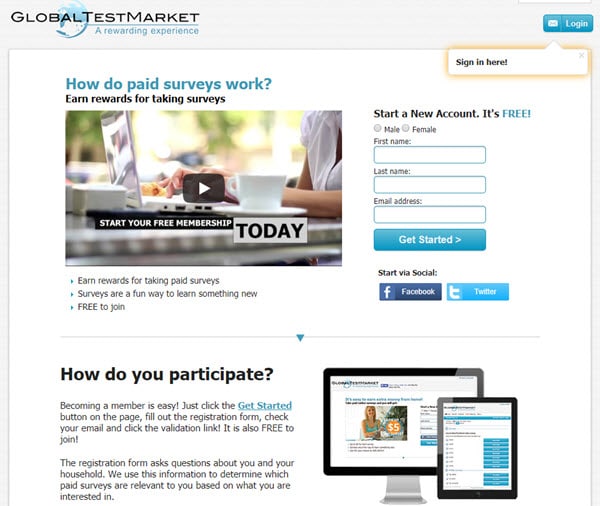 7. MySurvey
Started in 2001 MySurvey is another Best Online Paid Survey Site which is rewarding its members for years.
Joining MySurvey is easy and free, it just takes 5 minutes to join. Each survey you complete will give about 100 points, which can be completed in 15 minutes. You can earn $5 to 10 for every hour.
You can redeem your reward points for gift cards or Cash in your PayPal account.
MySurvey is open to many countries, but like other surveys site, they also focus on Tier 1 countries like US, UK, Australia, Canada, etc.
They offer mobile apps for Android and iOS by which you can complete surveys on the go.
You can join MySurvey from the links given below.
Join MySurvey – United States, Australia, Canada, Ireland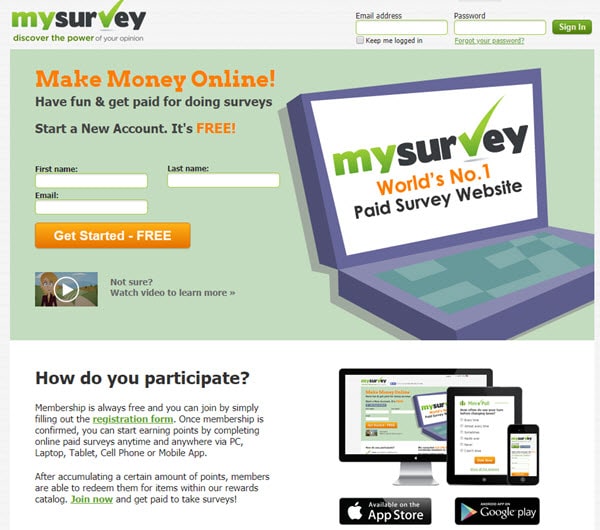 8. InboxDollars
InboxDollars is another popular paid survey website, which not just pays for completing surveys, but you can also earn by Watching TV, Shopping and Cash offers, playing games, reading emails, etc.
You will earn a $5 signup bonus, and it is very easy to join InboxDollars. You can earn more by referring your friends to InboxDollars which will pay you 10% for life for your referred members.
Started in the year, 2000 InboxDollars have paid over $57 Million to its members. One can earn up to $5 per survey and some more by reading emails and watching Tv etc.
The minimum payout is $30 which can be redeemed by gift card or check request.
InboxDollars is not available to all countries, but people from Tier one countries can easily join InboxDollars.
Join InboxDollars – United States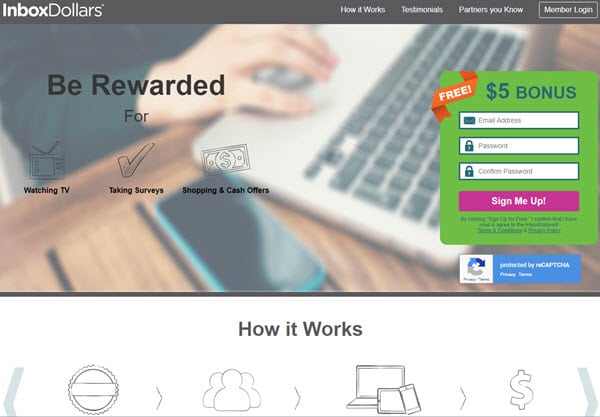 9. Opinion Outpost
What if you can get a chance for a draw to win $10,000 every quarter along with getting paid for surveys.
Sounds great, with Opinion Outpost you can earn by completing the surveys and get chance in the quarterly draw of $10,000 this is win-win for Opinion Outpost members.
Opinion Outpost's most of the surveys can be completed in ten minutes, and some of them can be longer or shorter which can pay you according to that.
One can redeem their earning for as low as $5 as Amazon or iTunes gift card. You can also withdraw your earnings through PayPal.
Whenever you complete a survey, you are automatically enrolled in Opinion Outpost's quarterly draw of $10,000.
Join Opinion Outpost – United States, United Kingdom, Canada, France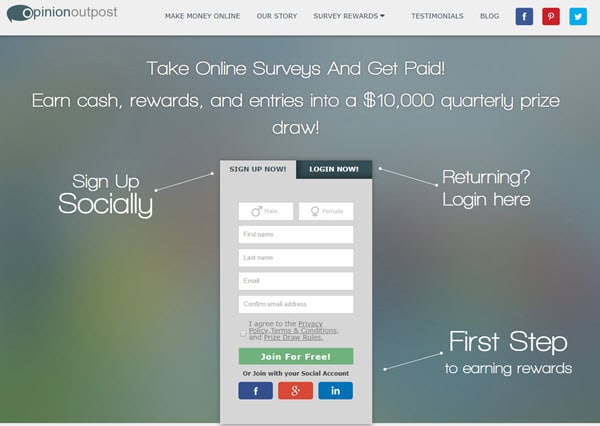 10. Nielsen Research Paid Survey
Nielsen Research is another popular survey company around the world. They do market research for brands and companies to provide consumers opinion.
Nielsen is in the business from the last 90 years and studies consumers in more than 100 countries. Nielsen Mobile and Computer Panel is an extension of their research business.
With Nielsen Mobile and Computer Panel, consumers can participate in the survey and get a reward for completing the consumer surveys.
Not just that you can earn more by installing, their mobile and desktop app and surf the web as usual. You will be earning by using your device. They track users viewing habits and provide companies report from that information without revealing your personal information.
With each registered device, you can earn $50 per year without doing anything. They also conduct a weekly and monthly sweepstakes by which members can get a chance to win $1,000 or $10,000 on monthly sweepstakes.
Members do not have to do anything for this they are automatically get registered for sweepstakes. You can earn more by participating in their surveys.
Join Nielsen Research – United States, Canada, Germany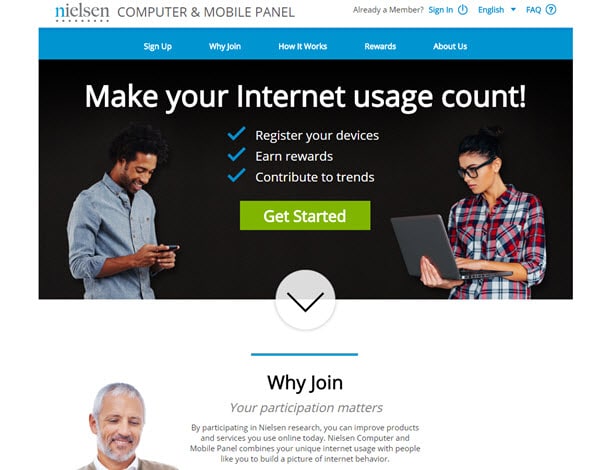 Tips to Maximize your Survey Earnings
Just by joining you will not be able to earn money with paid online surveys, you have to make sure how you can maximize earnings from paid survey sites.
Here we are sharing some tips, which will help you to get paid to take surveys. These are not difficult tasks to earn from surveys; you have to focus on a few things to get maximum surveys to your inbox.
1. Join as many as Survey Sites
By joining only one or two survey sites will not help you to earn more. Every survey site may send you maximum five surveys a month, which will only make you $5 to $50 each month (It all depends on your profile and location where you live) and this is not the earnings you are looking.
To earn more, you have to join as many as possible survey sites. Say you joined ten survey sites and each of them is sending you 2-4 surveys every month and suppose each survey pays $5. By this, you can earn $100 to $200 per month or more depending on survey length.
If you join more than ten online paid surveys sites, you will maximize your earnings. Some paid survey companies send you a free sample to test, and some pay up to $50 per survey. You may not know which company will send you a $50 survey so by joining as many as paid survey sites you can earn a handsome income every month.
2. Complete your Profile
You must complete your profile after joining the survey site so that they can send surveys matching your profile.
Paid surveys are sent my software automatically to members, which matches surveys requirements. If you don't complete your profile software will not able to relate you with the survey, and you will get less or no survey invitation which means no earning.
Some survey sites take small surveys to complete your profile and give you some points for completing your profile. By this, they encourage members to complete their profile.
3. Always Check your Emails
Many survey companies send survey invitation to member's email that is valid for a few days only, and if you missed that mail, you would lose the earning opportunity.
You should check your email account every day so that you don't miss the survey invite. You can create a separate email account for survey sites and check that mail account every day.
Now everyone uses Smartphone, and you can check your emails on the move, you can add your mail account in your phone so that you can check survey invites instantly.
4. Be Honest while Completing the Survey
If you are not honest while completing the survey, you may get less survey in the future. Companies conduct a survey of their product or services so that they can know what people are thinking about their products.
The companies are open listening to the drawbacks of their products and services so that they can improve them. If you don't like anything about a product or service, for which you are doing a survey, be honest and rate according to it.
Companies what to hear the truth and if you are saying only good things about the product software will understand it and maybe you will get fewer surveys in the future.
5. Regularly Withdraw your Money
Whenever you reach your minimum earning threshold, you must redeem your earnings. This will motivate you as now you have some money, which you have earned from doing paid surveys.
Some survey companies have a redemption period limit which can be one year. It means whenever you are reached to minimum earning point you have to redeem that points within a year else those points will expire and you should not lose your earnings.
6. Never Pay to Join Paid Surveys
No legit survey site will ask for joining fee; they are always free to join. If any survey company is asking you for joining fee or membership fee, stay away from them.
Some of the websites are selling a list of paid survey sites and charge a few Dollars for the list. I will say stay away from those sites too as you can get these list for free as you are getting in this article.
I hope you liked this list on Online Paid Surveys Sites and I wish you will earn some good extra money with these paid survey sites.