If you are running a forum website or planning to start a forum site, but don't know how to monetize forum website then this post will help you to find various way to monetize forum website.
Forum is a great way to start a discussion and getting answers for your question. People join forum to ask questions related to forum niche and can answer too. People can do healthy discussion on the forum which can help them to learn a lot.
Forum attracts lot of search traffic, because people search for answers and forum do exactly that. So forum can be a great option for web business.
The problem with forum website is that they are not easy to monetize because of its layout, visitors focus on only answers etc. Visitors do not focus much on advertisement thus it's not too easy to earn with forum website.
After knowing these problems, I thought why not share various monetizing options for forum website, so here are different ways to monetize forum website.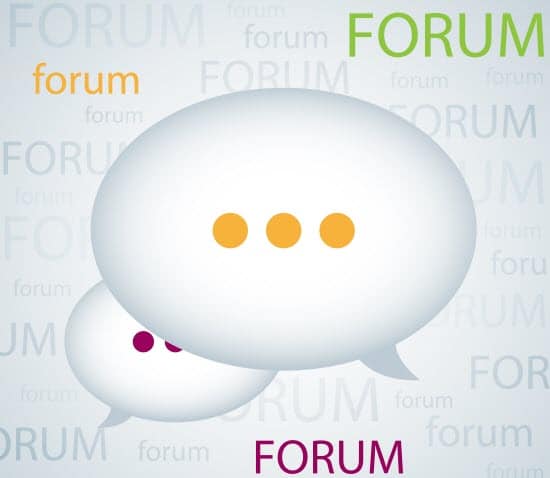 Ways to Monetize Forum Website
1. PPC Advertisement: PPC (Pay Per Click) is the most common way of monetizing any website, and can be used on forum website. The most popular PPC options are Google AdSense and Media.net (Yahoo, Bing Network). With PPC ads, you can place banner and text ads on your forum website. You will make money when visitor will click on the ad. Earning per click (EPC) can different depending on ads, country, etc which can be $0.05 or $5 per click, no fixed price.
2. CPM Advertisement: Cost Per Impression (CPM) Ads can be a great option for making money for forum website. CPM ads pay for every ad shown usually calculated as 1 CPM = 1000 ad views , for example, any forum get 4000 visitors per day and 8000 page views per day than with CPM ads they get 8 CPM, and if ad network pays $2 per CPM than 8×2= $16 earning per day. The problem with CPM ads is that very few networks accept forum website to their network.
3. Fixed Price Ad Space Selling: You can also sell ad space on your forum for fixed price. Lot of direct advertiser or ad network looks for buying ad space for fix price. With selling ad space for fix price, you don't have to worry about CPM, or earning per clicks. If your forum gets good traffic, you can earn some good money by selling ad/banner space on your forum.
4. Affiliate Product Promotion: Affiliate marketing is a great way of earning online, and this can also work on forum website. Forum owners can promote affiliate product or services on their forum website by placing affiliate banners, adding the affiliate link is forum signature, listing affiliate products on resource page. With affiliate product promotion, one can earn good money as affiliate offers pay high payout.
5. Running Paid Subscription Forum: If you can share valuable information to your forum niche and can answer questions of the member than you can run paid subscription forum. With private or paid forum you can charge a fix monthly, yearly or one-time fee to join the forum. With a monthly subscription, you can earn a good recurring income which can help you to focus more on your site, and give value to members. For paid membership, you can charge from $5 per month to $100 per month depending on your forum niche and competition. I have seen some paid forum charging up to $200 per month.
6. In-Text Ads: In-Text link ads can be another good option to monetize forum website. In in-text advertisement, some text of contents converts into link and when visitors click on the link they are taken to advertiser website or when visitors move the mouse to link a pop-up ad appears and when visitor click on the link publisher get paid. Mostly In-Text ads work on a pay per click model or cost per conversion model. Forum is all about content so In-Text ads can work great, but earning per click can be low.
7. Sponsored Thread: Most of the forums do not allow self promotion on the forum, but with Sponsored threads advertiser can post about their product and service. Forum owners can sell Sponsored threads at fixed price say $20 per thread. These types of earning methods are a great way to monetize your forum site, because the paid sponsored threads do not look like ads, and you can earn good money without annoying your visitors.
8. Selling Your Product or Service: As a website owner or administrator your forum member may know you very well, and they may also trust you. You can use this for selling your product or services right from your forum. You can create Product page on your forum and list your product or services. You can also place a link to your product on your forum signature.
There can be lot more ways to monetize forum website, but the best way can be when you think out of the box. Your forum monetization method should not annoy your visitors and better if they do not look like ads.
Please do share your forum monetization methods, which can help a lot of other forum website owners.