Before we launch into SEO Audit for your Website, there are 2 action steps you need to take:
Define Goals: This is one of the most important steps in the audit process. If you don't have specific and measurable goals at the outset, you'll spend a lot of your time doing an SEO audit but NOT understanding which areas you need to focus on the most!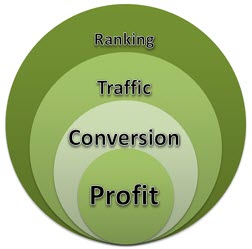 Image Source: seopittfall.com
Pick Data Sources: If you're auditing your website, the chances are that you do have access to the Webmaster's tool and Google Analytics. If you're doing it for a client, make sure that you either request access or the data for a particular timeframe. The same goes for Google Adwords data. (It's a goldmine and can get you a ton of valuable insights)
Social Signals: With search becoming social, even if you don't build a brand and don't want to – at least claim all of your social properties (Facebook, Twitter, Linkedin, Google+). If you want to take it a step further, visit each of social media accounts, check if the information is correct and up-to-date (You'd be surprised how many accounts don't meet even these!) and assess if the content is interesting and sticky and if users respond to it!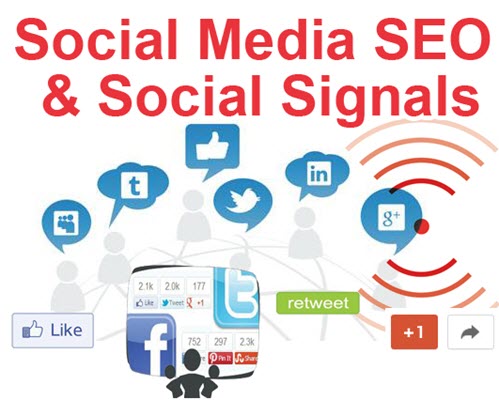 Image Source: stpaulmarketingteam.com
With that said, let's dive into the SEO audit:
Let's Start SEO Audit
Crawl: It all begins with the crawl. While some people like to make a checklist for the entire process, I like to dive deep into it straight away. I have, therefore, classified the crawl information into sub-sections, followed by additional information and how to deep dive, if needed.
Use Screaming Frog (Free with 500 URL limit) or Scrutiny 5 (For Mac, 30-day trial) to crawl your website. Export the data to a CSV or spreadsheet (I prefer spreadsheet because it allows me to pivot and spot recurring problems quickly).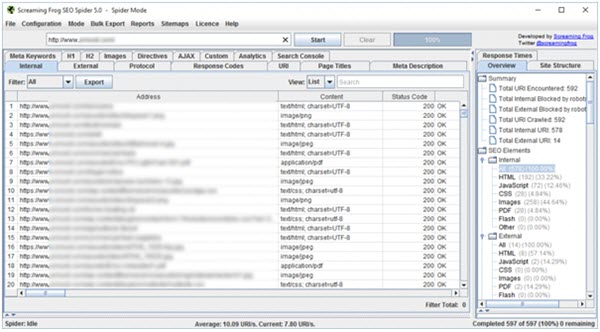 Here's what you'll get:
Technical Issues: These are the first that I look to resolve because usually the fix is one-time and the benefit long term. Not to mention that it definitely has the most impact on user experience and engagement
 Errors – client and servers issues, such as 404 pages

Redirects – any permanent or temporary redirects (301, 302)

URL issues – dynamic URLs, uppercase characters, URLs that are too long, and underscores

Meta robots – what you are allowing to be indexed or not indexed as well as if you use it. Do you have content that should be restricted? Make sure it is blocked for crawling!

Rel canonical – in case you are pointing search engines to a different URL. You can use the htaccess to fix it. Here's a post on Moz on handy htaccess scripts
 Bot crawling – you can crawl your website as Google, Bing or Yahoo bot. It can be pretty handy as it helps you see what they see. For Example, If you find you're your related posts don't show up at all and it's a big part of your internal linking strategy, you need to fix it!
 Page depth level – how many levels deep search engines have to crawl to find all of your content. Since your homepage usually has the most authority, the further a page is from the home page, the less authority is passed on to it. Use this analysis to distribute Authority flow.
 External links – all of the sites you link out to. This is a very good check to ensure that you don't have malicious scripts running that are linking to weird sites. If you're on WordPress, you can use these plugins to get rid of malicious code, or you can fix it by deleting the code directly

Page Speed: Use Pingdom.com to see if your web pages take more than 1.4seconds to load. If so, you could work on the following to improve it:
– Images – the sizes of your images, the alt text length, or any missing alt texts
– File size – the smaller your file sizes, the faster your load time
If you have fixed both image and file sizes and still find that your web pages take longer to load, you should hop over to Google Page Speed Insights: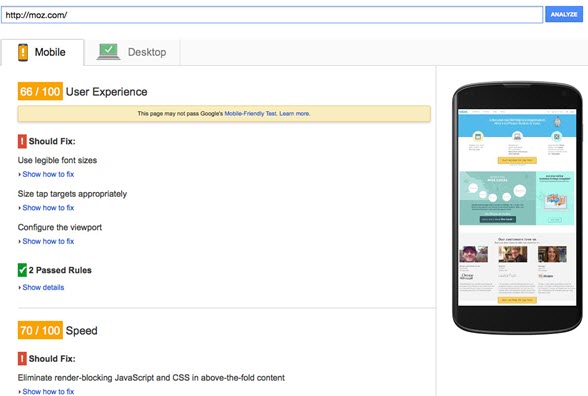 Once the technical issues and page speed issues are resolved, you'll find that your website is a lot more robust (high five!).
We now need to build a strategy for your SEO audit! Let's dive in!
Traffic Overview: This is where you'll be outlining the traffic strategy for your audit and if you have your goals in place, it will be extremely effective.
Open up SemRush and type in your root domain. You'll see the organic and paid traffic that SemRush predicts for your domain.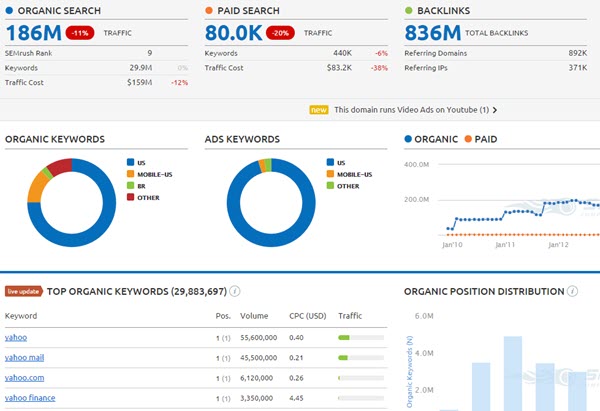 Next, open up your Analytics (make sure you, at least, have Google Analytics, it's free!) and compare the SemRush data to yours.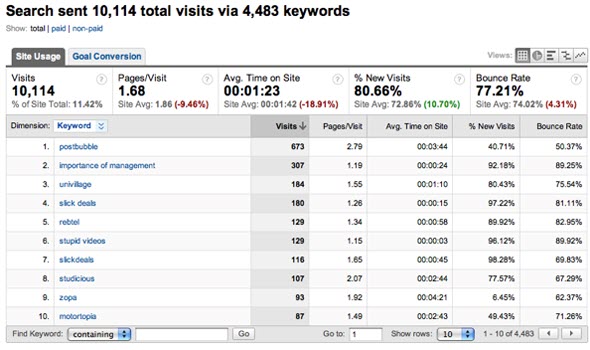 You'll see SemRush displaying pie charts of where your traffic is coming. Similarly, you'll see the keywords that bring you traffic in the organic section of GA. Compare the two and pick at least 5 (or 10) keywords fulfilling the following criteria
1. Keywords that bring in the most traffic
2. Keywords that can bring you lots of if you make tweaks/changes: Use Semrush competition to understand what you need to do for these keywords. Note: This does not mean that you pick search terms that you are 6th/7th for a.k.a randomness. Pick search terms that have a decent search count, where moving up can mean X more traffic.
3. Keywords that you aren't even trying to rank for but are bringing you traffic: Schedule one piece of content that can bring you traffic directly from these terms. (Again pick keywords which have potential)
Now that you have about 15-20 keywords that you have picked to be the highest leverage, the next step is to understand their linking strategy. You'll find that your competition falls into one of these categories:
1. They have more links to the web page and a comparable DA/TF/CF –
2. They have better on page SEO
3. They have a much higher DA – There's not much you can do about it at the moment
You'll find that regardless of the category, you can do one of these (or both if needed) to outrank them:
i. Make sure your on-page SEO is stellar for the keyword you're targeting
ii. Identify their link sources, reach out to them and keep building your DA!
The next step, of course, is fixing the on-page SEO for the web pages that would rank for these 15-20 keywords:
Headings – the types of headings you use (h1, h2, h3) as well as keyword usage, duplicates, and any missing ones
Page title tags – any missing, duplicate, long or even short titles
Meta description tags – similar to title tags, it looks for anything missing, duplicate, long or short
Meta keywords tag – the same stuff as title and meta description tags… I personally don't look at this field as most search engines ignore it.
Internal links – what pages you are linking to within your own website
Bonus Tip: If the web page should rank for a particular keyword, open it up in the SERPs and see if you can write a better Title and Meta Description. At times, if you have a higher CTR in the search rankings, Google identifies your content to be more relevant and bumps it up!
If this isn't enough, hop on to any of the major link building SEO tools. [I am using Majestic for demonstration]. Just plug in your competitor's web page and it'll give you a straight forward idea of from where to get your link. All you need to do is go get them!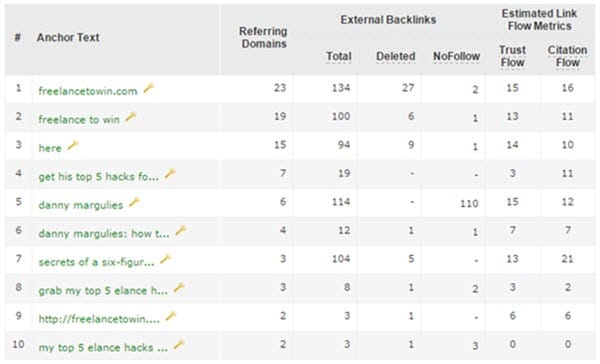 That completes the definitive guide for SEO Audit! If there's something missing –feel free to comment and let me know!