The Internet is vast and full of secrets, yet… let's be real, it can be quite difficult to navigate. Not to mention, when it comes to things like growing your traffic or SEO, all information can rarely be found in the same place. But today, I aim to change this: with my partner Adsterra, I want to give you a clear and easy-to-follow guide on boosting your numbers and fixing your SEO woes!
With the free Adsterra SEO and Traffic Growth Course, you will be able to focus on stuff that actually matters and weed out time-consuming tasks that bring you zero profit. If you sign up for our course, you will get 8 emails containing key info you need to grow your traffic in an organic way.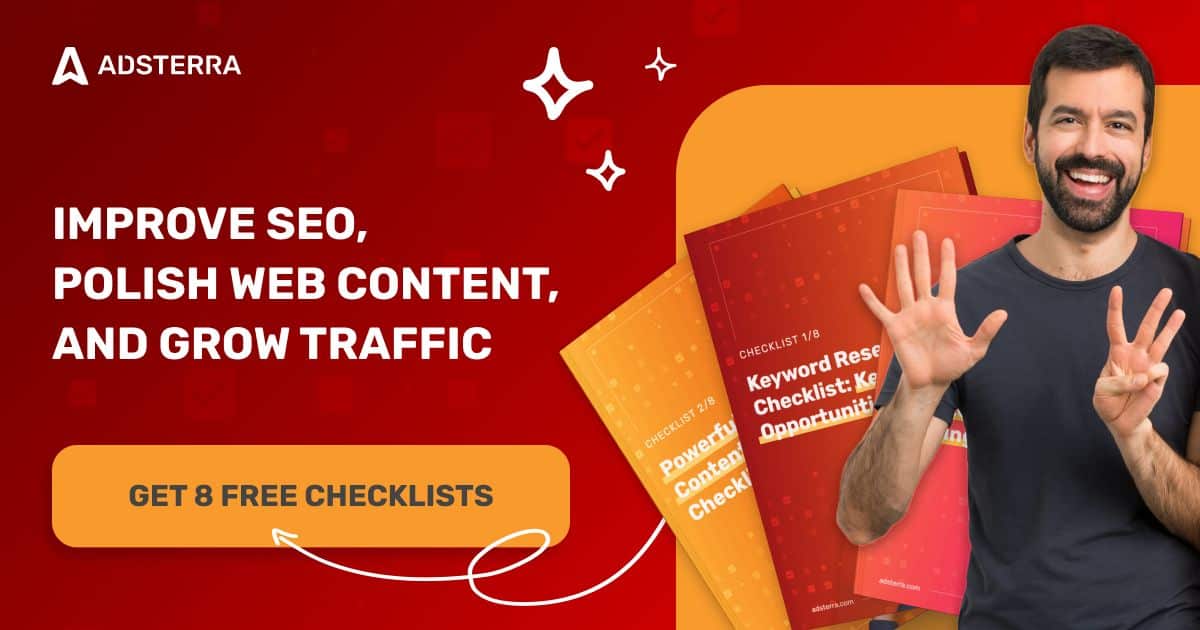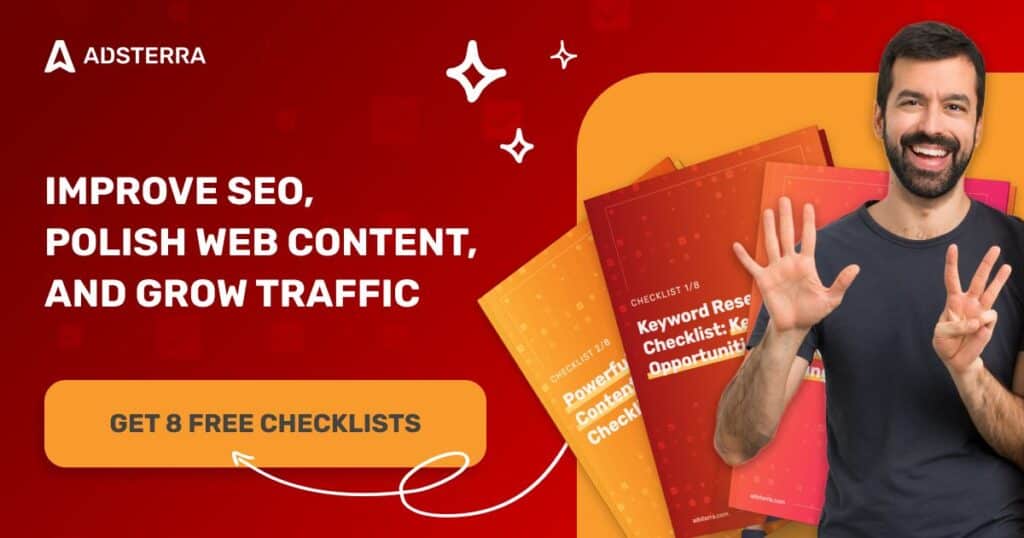 Here are just some of the tasks our course will help you to tick off your to-do list:
On-page SEO
Keyword research
Competition research
WordPress website security
Core Web Vitals
Formulating a long-term strategy for growing your traffic organically
… and many, many more!
Why Would I Need Your Course?
No matter whether you've already fully optimized your platform or if you're just starting to look into SEO, you can still benefit from our checklists. It'll guide you along your optimization journey and can help to tie up any loose ends you might have.
➔ Growing organic traffic? We can help you with that!
➔ Spending less time on optimization? Our checklist will speed up your routine tasks!
➔ Increasing reader engagement? Adsterra's guide will teach you how to create impactful content!
In addition to all that, we will also sprinkle in some links to the best free and paid SEO tools and guides if you want to take your journey one step further.
Don't waste your time on ineffective tips and advice; sign up for our free course today!
Register in Adsterra here: Join Adsterra