Video Blogging, Vlog or Vlogging has come out as a revolution in the world of content marketing.
Vlogging can give an enormous boost to your online marketing campaign.
It provides a powerful method of reaching out to the mass audience and is successful in attracting scores of traffic to your blog.
Encouraged by the profound success of YouTube, many bloggers are taking on a giant leap for Video Blogging or Vlogging.
Moreover, with video revolution, making and sharing videos has become drastically easier which itself is propelling bloggers to take on Video Blogging.
However, Vlogging requires you to take on each and every step in a well thought out fashion so that your website visitors appreciate your Vlogging attempt.
Your video blogs should not be poorly made which can be detrimental to your blog's image.
Your target audience can completely ignore a poorly made video blog. So it becomes important for you to know every in and out of Vlogging.
Hereunder I enumerate the importance of Vlogging and go on to show how you should do Vlogging.
I have discussed how and why to start your Vlogging (Video Blogging). I also listed Vlogging tools and equipment.
What is a Vlog?
Vlog means a video blog.
In fact, Vlog is a type of blog where the content is in video form.
It's a blog that contains video content.
In a Vlog post, you go on to create a video of yourself or an event, upload it to the internet, and finally publish it in a post on your blog.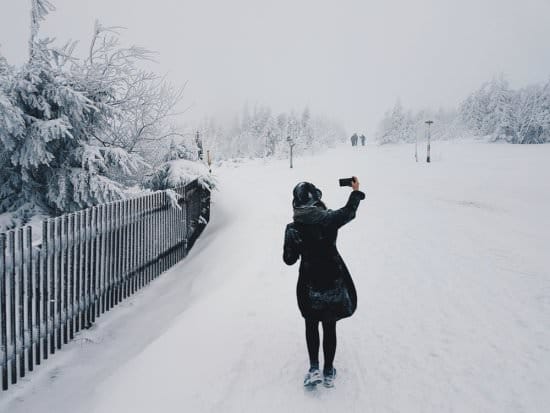 Vlogs are in high demand with audiences worldwide as digital video viewers go on to register a steep rise from 372 million to nearly 700 million in just four years from 2012 to 2016.
In fact, Vlogs have acquired the status of being one of the most popular types of digital video content which feature vloggers or "video bloggers" who go on to capture and share their lives candidly.
The History of Vlogs
The earliest known accounts of Vlogs dates back to 2004.
It was the time when Vlogs saw a major increase in popularity.
For example, Rocketboom was one of the most popular daily news broadcasts that was produced by Andrew Baron and featured Amanda Congdon as the first of a handful of hosts.
It was among the earliest Vlogs that went on to set an important precedent by acclimating audiences for following individual creators and influencers.
So, Vlogs started on the individual sites of creators with RSS feeds and email coming as the primary means of distribution. However, the Vlog space lacked a dominant hosting platform.
It was in the year 2005 when vlogging took a great leap forward with the launch of YouTube that came as a free and searchable video hosting platform.
LonelyGirl15 (2006-08) represented a seminal moment for both YouTube as well as Vlogging as the entire internet followed "YouTuber," Bree, a teenage girl that went on to share the details of her personal life through daily vlogging.
Soon the format became popular as others shot up close and personal, speaking directly to the camera.
Many YouTube stars leveraged the Vlog format in building audiences numbering millions.
Vlogs gave people an outlet for their passions, expertise, and personalities.
It helped in fostering deeper and more personal connections between creators and audiences.
It was not long when video recording equipment started to evolve.
As video equipment became more portable, vloggers started carrying a camera around to film their daily experiences on the go.
The next big evolution with vlogging was on the cards.
Smartphone technology ushered in a new lease of life to vlogging.
Vloggers began to use their Smartphones to record a great variety of content beyond just desktop videos and bedroom filming.
Mobile technology went on to fuel vlogging and proved the ideal platform for consuming big chunks of contents.
Now, Vlog has become a big and successful phenomenon.
As much as 44% of all internet users go on to watch a Vlog each month. So, vlogging has become a big business today.
In fact, vlogging has become an attractive option for marketers who want to reach a young, affluent, and digitally savvy audience.
Moreover, the rise of Facebook Live can be regarded as a derivative of the vlogging movement.
Vlogging has now become one of the most popular types of video content.
Vloggers present unique advertising opportunities as brands benefit by influencer marketing and get to break through the ad clutter.
Vlogging is now more than a decade old and appears to stay for the foreseeable future.
The Importance of Vlogging – Why you should Vlog?
Vlogging provides a distinct set of advantages over normal blogging.
Research studies have revealed that as much as 63% of people are more likely to buy a product if they have seen it in a video.
So with vlogging, you can increase your customers, audience, and investors.
People respond to the audio and visual stimuli of videos, and you can use them to communicate your brand message and build your online identity effectively.
Then video blogs have their overwhelming effect on social media platforms. More than 90% of mobile users are likely to share a video with others.
Just see the YouTube popularity to get a feel of what Vlogging can have on your customers and audience count.
Stats reveal that YouTube has over 1 billion unique user visits each month.
With Vlogging, you stand a better chance to win over your customers. Vlogging gives you the opportunity to build a closer relationship with your customers.
With Vlogging you go on to give a face and voice to your brand and can translate, your customers want into reality so that they become your real advocates.
The personal connection comes in when a real person speaks on behalf of a brand and Vlogging is just the right technique to do this for you.
In fact, there is no parallel to Vlogging as it gives you the opportunity to connect with your customers on a more personal level.
It provides the visual content that your audience likes and shares with others. You have to recognize the fact that videos are the most attention-grabbing medium that you can use for your online content.
So, if you want to catch the attention of your visitors, you got to use the technique of Vlogging.
Then with "corporate Vlogging," you attempt to stand out from the crowd of the blogging world.
Although videos are fast becoming the norm "corporate Vlogging" is still in its infancy, and you can use this fact to stand out from the crowd.
Vlogging not only incorporates someone sitting in front of the camera, but it also includes Infographics, drawings, animations, and much more. So with Vlogging, you have plenty of options in store for you.
Vlogging comes as a visual aid. As you will also appreciate, a picture is worth a thousand words. So with video blogging, you stand a better chance to win over your customers.
With Vlogging people can follow your guidelines and do not have necessarily to read out the full article. They get to see what to do instead of reading out what to do.
Videos are now an integral part of search engine results. So if you are worried that your video blogs will not get its due, you are absolutely mistaken.
You simply have to incorporate SEO techniques into your video blogs and see them appear among the top results on the search engine results page.
You can include subtitles, an appropriate description, and a catchy title for your video blogs.
With video blogs in your kitty, you don't have necessarily to depend upon wordy articles to bring you on top of the search results.
How to Become a Vlogger
Let's have a closer look at the world of vlogging.
Decide on a topic for Vlog: It could be anything, as long as it's not insulting, illegal, or boring. Keep in mind that you have to be unique and true to yourself. Don't do what everyone else does.
Create a YouTube account and come with an attractive name for your channel: Make sure to build an interesting channel. Think of your username as it is nearly impossible to make it big with an unreadable username with a bunch of numbers.
Make ten or more good videos: Come up with good and interesting videos. You can post one or two daily for a while, and then go daily or every other day after that.
Post one of those videos to a well-known, related video as a video response.
Keep being active: Set a specific date for uploading videos. As a vlogger, you should post at least three or four times a week. If this sounds too much for you, then go for one per week.
Edit your videos: You can use Windows Movie Maker for editing your videos.
Set your banner, avatar, and video thumbnail
Try to become a YouTube partner: You will need a few thousand views to do that. YouTube gives you money for displaying ads on your videos. Your videos can also appear in search results.
Communicate with your followers: Do respond to comments, messages, and to video responses you receive.
How to start Vlogging?
A successful video blog can be a powerful marketing tool in your hand. With Vlogging, you can harness the potential offered by digital marketing revolution.
However, you need to do Vlogging in the right way, and for that, you should know how you should be doing Vlogging.
Hereunder, I have come up with a comprehensive list showing you how you should start your Vlogging.
1. Know your Target Audience
If you are catering to a niche target audience, your video blog should be adapting to the style and likes of that audience set.
For instance, the images used, words, style of dress and filming technique should be adapted to that audience.
Those ways you can effectively communicate your message to your target audience. However, if you are catering to a wider audience, then you should avoid elements that might prejudice your audience against your message.
For instance, you should not use music that might alienate certain viewers.
2. Choose your Distribution Channels
Your distribution channels for your video blogs should be such that they can facilitate easy sharing, and should be well integrated with other platforms.
As a distribution channel for your video blogs, YouTube is a good platform as it allows easy sharing, is well integrated with other platforms, and also functions as a social networking site.
Vimeo and Viddler are other options that you might well consider.
3. Consider Editing
Your video blog should be well edited to be appealing to your audience. Your final product should look professional in every aspect whether it is lighting, visual effects, adding split screens, etc.
For editing purpose, you might consider free software like Filmora or iMovie.
4. Camera and Sound
As far as the camera is concerned, you can use an actual video camera or might well go for a Smartphone camera or can use your integrated camera on your PC or laptop.
Whichever camera you use, you should do practice runs before filming your video so that you are well aware of the actual filming process and face no difficulties when you get down to shoot your video.
Your sound quality should be perfect and should be devoid of noise or any other distractions. If your sound quality is poor, your viewers will simply switch off your video.
For perfect sound quality, you can use an external microphone or can go for recording audio separately and merging it later on.
5. Keep Your Videos Short
To make your video blogs effective you should keep them short so that they can make an impact and are able to convey the message straight away.
Short videos create a positive impression of your business functions and leave a strong impact on your target audience.
On the contrary, long videos lose the visitors straight away as they are ineffective in leaving an impact on your visitors.
So you see that you can too ride on the revolution of Vlogging or Video Blogging if you approach Vlogging in the right way as I have illustrated above shows you how to start you're Vlogging (Video Blogging).
If you want to increase your customers count, you should resort to Vlogging and should utilize this powerful marketing tool and benefit from this digital marketing revolution.
Vlogging Tools and Vlogging Equipment
Vlogging is not that hard when you use the right set of tools that help you to Vlog better.
Hereunder I go to illustrate top tools and equipment that will help you to create Vlogs easily.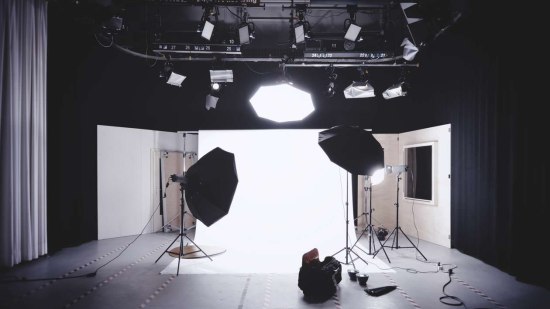 Vlogging Camera
The camera is one of the most important tools in Vlogging. In fact, Vlogging starts with the use of the camera.
The camera you use should be of high resolution so that the videos you record should have high definition video quality.
It's important to get high-end video quality, and that can only come when you use high definition cameras.
As a matter of fact, nowadays many computers come integrated with high definition cameras which are integrated within the monitors or Laptop.
However, if your computer monitor doesn't have a built-in camera, you will then need a Webcam. When going for a Webcam, you can use a high definition Webcam that can record in 1080p.
However, if you are considering the go vlogging, then a digital SLR camera is your best choice. They take crisp and vivid pictures and can deliver high definition video quality.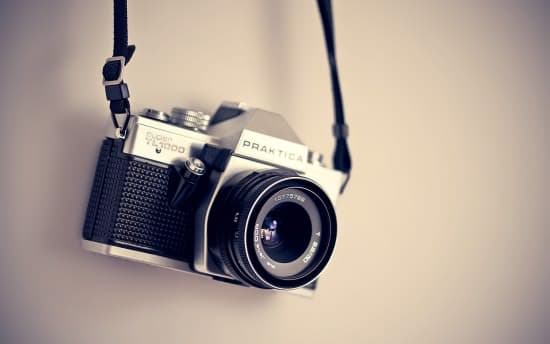 If you are interested in DSLR, you can start with budget DSLR like Canon EOS Rebel SL2 which comes with Dual Pixel Auto Focus which is useful for vlogging.
Then you can even consider using handheld cameras that are perfect when you need to record action shots or even when you need to record video on the move. You can use Canon PowerShot G7 X Mark II Digital Camera which is vlogger's favorite camera.
Tripod
Capturing high definition video is great, but it is of no use when the recording is unstable. An unstable video post can ruin your whole vlogging attempt.
If you are too facing the same problem then its time, you use a tripod. Using a tripod, you can lock down your camera and ultimately end up capturing best angles for your video shoot.
Having said that you could use universal tripods on which different cameras can be easily mounted.
Above all, they are available in different sizes so that you can shoot a video that you want to have in your vlog. Tripods are available from sizes ranging from 6''mini tripod to a size of 59'' tripods. Check some of the useful Tripod.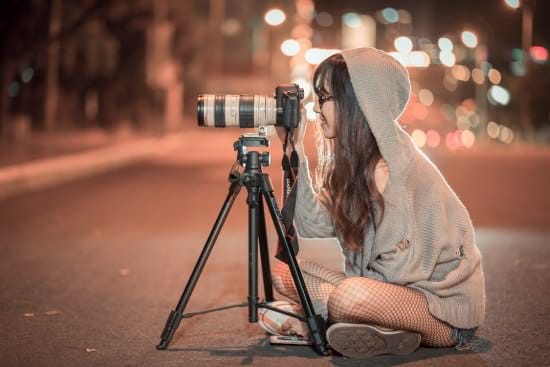 Vlog Lighting
For Vlogging, your lighting doesn't have to be fancy. It just needs to be effective. You need to ensure that the talent receives the attention of the viewers' easily. So, there should be no shadows on your face.
For this, using the ambient lighting in your room or natural light with well-placed windows does the job quite well.
However, it would be better if you go for a professional look for your videos. You would be better placed by using a basic soft-light kit. It offers you two soft light sources for getting an even and pleasing illumination. Check some of the best selling soft-light on Amazon.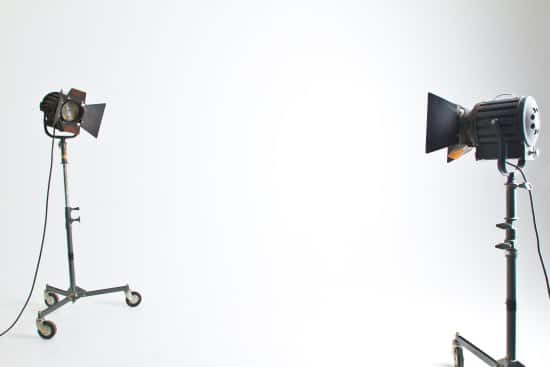 Microphone
Audio is one of the most important constituents of a Vlog. If the audio is bad, viewers won't simply stick around.
The best way to improve the quality of your audio is to for-go the built-in microphones on your camera or computer. You would be better by using an external microphone.
You can even record audio from an external microphone to a portable recorder. The easiest way to capturing better audio is to use a shotgun microphone.
You can also go for a wireless lavalier microphone. A USB microphone is another simple way for capturing quality audio directly on to your computer. Check some best Microphone on Amazon.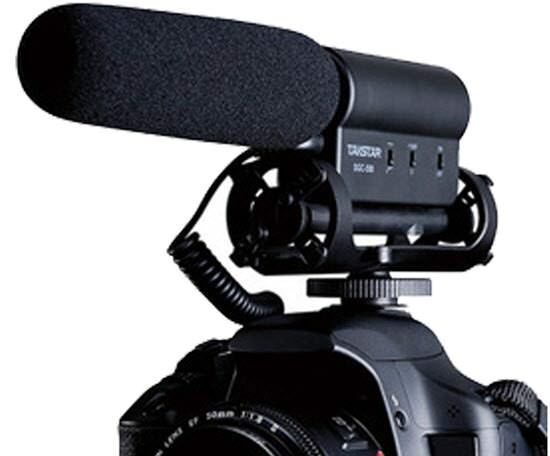 Portable Audio Recorder
A portable audio recorder is a handy tool to have when you are working with a professional XLR microphone.
It helps to bypass the low-quality pre-amps found in DSLRs and other compact cameras for recording high-quality sound.
The separately recorded audio file can then be synced with your video. Have a look at some best audio recorders.
Video Editing Software
Once you have completed shooting your video, it's time for some post-production work. This can be accomplished by using Video Editing Software.
With Video Editing Software, you can churn out an amazing experience for your visitors.
You have different options available as far as editing software is concerned including Adobe Premiere Elements, Filmora, Apple iMovie. You can use video editing software to include music, smooth transitions, text-overlays and other add-ons.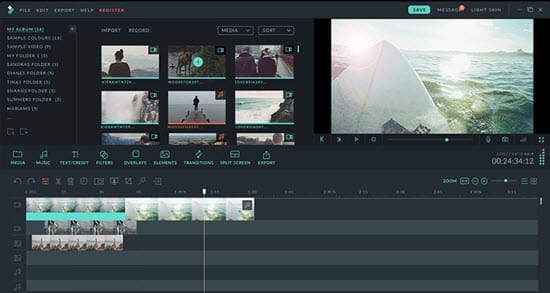 On the Go
A convenient vlogging tool is right in your pocket in the form of a Smartphone.
Nearly all Smartphones have been empowered with high-quality cameras that are capable of recording videos on the go.
If no editing is needed, you can directly upload your videos to YouTube or else do some post-production work by polishing your videos with video editing apps.
However, as a rule of thumb, you should always record your videos horizontally to get the most viewing friendly video experience.
Screen Recording Software
Camtasia Studio makes screen recording and video editing easy and for all. It is powerful software that can help you to create professional videos.
Camtasia Studio helps you to record your onscreen activity, customize and edit content and lets you share your videos on nearly any device.
Its powerful screen recorder captures anything on your screen. It even provides you an opportunity to enhance your videos with its powerful editor, animated backgrounds, graphics, callouts, ready-to-use themes, and more. It enables you to produce interactive videos with clickable links and much more.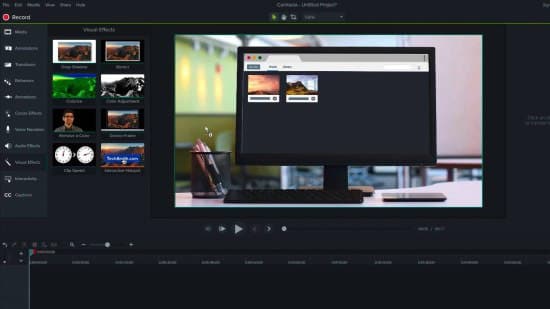 So, the above tools will help you to come out with high-quality video content so that your Vlogging experience is rewarding for you and brings in a lot of visitors and audiences to your website.
Thus, you should resort to Vlogging with the right kinds of tools as illustrated above in the tools to start Vlogging.
With this, we come to the end of this presentation on How to Start a Vlog and Vlogging Tools. We hope that the post has served you with much useful information on vlogging.
If you liked the post, do remember to share it with your friends and colleagues. We welcome your comments and suggestions.