Often professional writers, freelancers or bloggers come across such topics which they don't know or they may know very little.
Such topics may be actually in huge demand and quite popular with the audience. You cannot avoid writing on such topics.
Though at the first place you should be writing on the niche on which you have command, but professional writing may come across with the challenge of writing on a topic you don't know.
Then the obvious question is what you should do?
Should you leave such topics and choose not to write on topics you don't know?
Or should you accept the challenge and write on a topic you don't know?
Well, we are of the opinion that you don't need to an expert to write on a topic and can certainly prepare yourself to write on a topic you don't know.
Here we have come up with certain guidelines which show you How to write on a Topic You Don't Know.
So you should feel great that you do not need to be an expert to be a good writer and should shun the fear of writing. As a matter of fact you should have the enthusiasm and interest to share your knowledge with your audience. And you can very well acquire the knowledge.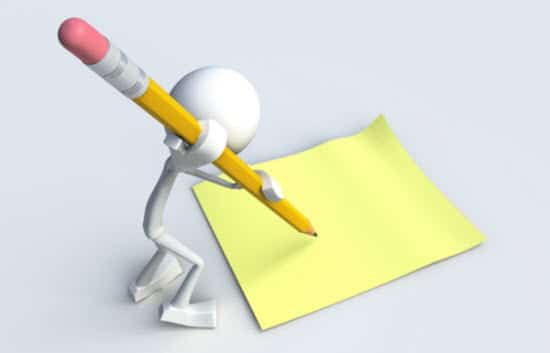 Thus if you want to write on a topic you don't know you can follow the points listed below.
Research the Topic
First and the foremost thing you need to do if you want to write on a topic you don't know is to do a thorough research on the topic (you would be writing). Here Internet can prove to be a great help. Today Internet has become the greatest source of information on almost any and every subject. With the help of search engines and knowledge portals you can search the various aspects of the topic you wish to write. You can even take the help of e-books, subscribe to newsletter, and follow authority blogs, as well. Doing this is really easy as the information is available to you instantly with just a few clicks. Devoting your time in doing research over the internet will surely help you in increasing your knowledge on the topic you intend to write.
Be Aware of your Audience
After doing proper and thorough research you tend to gather enough information on the topic you wish to write. This helps to improve your basic understanding. Further you need to know the type of audience for which you would be writing. If your audiences are casual readers then only basic information can fulfill your purpose otherwise if they are experts then you have to do augment your research. Knowing your audience enables you to adopt you're writing according to their needs and inspiration. So you should ultimately write according to the target audience.
Be Original
Once you augment your knowledge through research and identify your target audience, the next thing which needs your attention is the quality of your content. The content you write should be original. The content you write should present your point of view to the readers even if it is based on a similar topic.
This would increase the curiosity and interest of your readers as they get to read a totally fresh material and eventually enhance the overall reading experience. Being original will also help to bring in more readers to your site or blog. Your work would get admiration and you would get to have more of writing projects in the future. It even increases your writing confidence as you begin to connect with your audience in a better way.
Keep it Simple
Simplicity pays and this is even true when you are blogging or writing articles. Answering simple questions such as who, when, where, why, and what help to keep the reader's interest in place. Then it is not essential to go too much technical, even providing basic information can win you lots of readers. Also you can write content in short paragraphs or in point format. This would again help to increase the simplicity of your content. Readers prefer brevity over lengthy articles as they can quickly grasp what you have written.
Practice Writing
As you might have heard the famous idiom, "practice makes a man perfect", the same goes with writing also. Practicing writing has great probability to make you a perfect writer. So don't hesitate or fear writing. Regular writing helps you to sharpen your writing skill-set. You come to know what should you write and how should you write even if you don't know much about topic.
How to write on a Topic You Don't Know? You don't need to be an expert in a subject or topic to write good articles with some research and improving writing skills can help you write quality and great articles on any topic.