Today millions of websites are using Google AdSense to monetize their website. There are many small publishers and few big publishers. Why am I saying, small publisher? Few publishers are earning thousands of dollars per month with AdSense. Their minimum AdSense earning is 10,000+ per month, and they get many extra benefits from AdSense.
There are mainly two types of AdSense publisher account normal publisher and premium publisher. Normal publisher does not get special privilege like the premium publisher. Normal publishers get preset ad style while premium publisher gets the advantage of customizing ads size and view style other than this premium publisher get some more advantages.
Premium Ad Example:


First, to be a premium AdSense publisher, there are some criteria. When your site maintains those criteria, you can apply for a premium publisher account. Still, mostly Google sends the invitation to join a premium publisher account that reaches premium publisher requirement criteria.
Eligibility for Premium Publisher
If a site is getting 5 million search queries or 20 million page views per month, they can apply for the premium publisher.
Premium publishers get some premium benefits which also help them to increase their earnings. Some of the benefits are:
Ad customization has no limit for premium publishers. They are not restricted to limited or preset ad formats. They can create an ad of any size; they can change the ad's font style and size. They get a lot of other style options that CSS or JavaScript can change.
The premium publisher gets a dedicated account manager who helps them solve their queries or problems by phone. They don't have to wait long to get answers.
Premium Ad Example: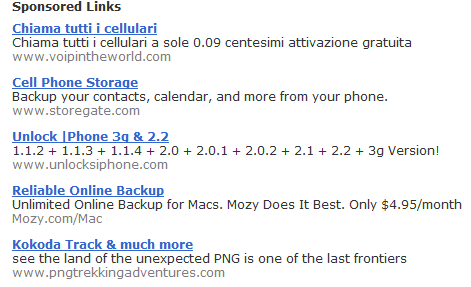 They can negotiate revenue share with Google.
They can place their ads on Adult and gambling sites.
They can place more than 3 ad units on a page and much more.
There is no such thing as "Ads by Google" on their ads.
There are premium AdSense publishers like About.com, Downloads.com, and Ask.com, etc.
Some big publishers get many extra benefits than normal publishers, like they can change font style and customize ad size, but they say that they are not a premium publisher. Those publishers get some extra benefits, but their ads are with "Ads by Google," while some premium publishers don't have such things in their ads.
If you are a normal publisher but are running a web company for your site and have 20 or more employees, you can change your account from an Individual to a Business account. There is no difference between individual and business accounts. Business account payments are sent in the Company name, while individuals payments are sent in the name of the account holder.