Starting a business has always been risky.
And the same holds true even for online business.
Nearly 90% of websites fail in their very first year of operation.
It is really a daunting task to make your online business a big success story. It needs persistent efforts, right decisions, your 100% involvement, funds and investment, and most importantly the patronage of online users.
And all this can start when you have the right and solid online business model that has the capacity to last the test of time. As the online business model centers on a website, it is the website that can make or break you.
So if you are on the verge of starting an online venture, there's a decision to take upfront.
Well, you have two options before you.
You can build your own website or can buy an existing website.
In fact, building, a website from scratch is a good option when you are a novice and have just entered the online business world. Building a website gives you the freedom to learn as you climb the ladder of success. You do research, apply it, learn from your experiments, see the outcome, correct yourself, and improve slowly and gradually.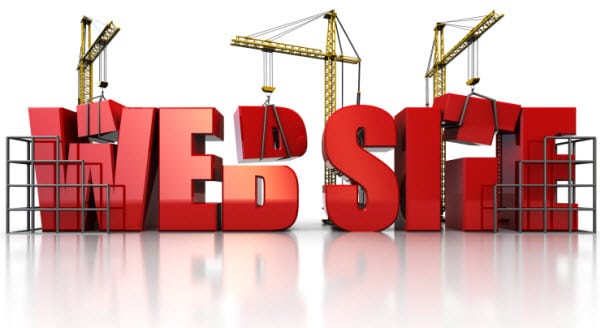 Here, you have to ask yourself these important questions.
Do you have the patience to test?
Are you willing to take risks?
Will initial failure hurt you?
Have you enough funds to survive the testing and experiment phase until a solid and revenue-generating online business is developed?
Are you confident in your online business model?
Would you be able to generate traffic for your website?
All these questions (and perhaps more…) are extremely important and require answers from you.
If you get favorable answers to all these questions, then nothing like it.
Start and build your own website from scratch.
Else, the only other viable option before you is, to buy an existing and established website that is running a successful online business model and has a wide customer base too.
Buying an existing website has more than one benefit and gives you a great opportunity to have a successful online venture. I call this an opportunity because, however, established website you procure, it would still require your efforts, business acumen, time, money, and willingness to take your online business to new and unattained heights.
Hereunder I have illustrated the benefits of buying an existing website so that you can get a clear picture of the advantages you can derive by buying an established website. Moreover, I have also illustrated the drawbacks so that you can remain cautious and take the decision of buying an existing website after performing thorough research and analysis. In fact, this is not the end as I also illustrate the right way of buying an existing website so that you do not falter when you actually go out and select a website (or websites) for purchase.
So here's a comprehensive look into the pros and cons of buying an existing website.
Benefits of Buying an Existing Website
Takes out the initial pain of developing a website:
It is a daunting task to create and develop a website so much so that it becomes a revenue-generating model. The whole process of starting and developing a website is a real challenge. From the very first step of picking up a domain to selecting a host, maintaining your website, writing quality content for your site, getting traffic, and up to the point of optimizing for leads, conversions, and sales, all is painstaking. So, the checklist for building a new website can be big and daunting. It takes persistent efforts, and real patience to test and experiment with your online business model.
However, when you buy an existing website, all these initial tasks have already been performed. You actually get a running online business where you only need to concentrate on increasing traffic, getting more conversions, and sales, and can actually focus on making more money through the existing website.
An existing website already has an income-generating model:
Well, statistics reveal that more than 90% of websites fail within their first year of operation. So, as a valid conclusion you cannot guarantee yourself that if you start a website, it will be a sure shot success. I am not emphasizing that your website cannot see success, but instead showing you the real picture that portrays that making a startup website successful is really difficult. On the other hand, if you buy an existing website that has already seen off the initial phase of development and has an income-generating model to support, you can start making money instantly. You have a business in hand which you have to protect, nurture, and grow. So the probability of success in the existing website is high as compared to starting a new website.
You get access to existing traffic on the site that you buy:
Well, for any type of online business model to succeed, you require traffic of visitors. With no traffic, how can you monetize your site? For a start-up site, it usually takes a year or two to have a steady flow of traffic coming to that site. It is the case when a new website progresses positively and all goes well in your favor. You have done SEO tasks, written quality content, getting page views, and the PPC model is working for you and you are getting a large source of traffic.
But what if your website fails to generate traffic in-spite of the best of your efforts.
You will feel frustrated and disgusted.
However, this is not the case when you buy an existing website.
An established website has already seen these challenges and is generating a steady stream of visitors. You can be at an enormous advantage as you get to have ready-made traffic for your site. So you save upon your efforts of building traffic for your site and actually can concentrate on promoting products or services to your visitors so that you can make more money doing online business.
It is easy to rank content and keywords for an existing website:
Buying an established website is also beneficial from a search engine point of view. Getting a good rank on the search engine results page (SERP) is extremely difficult for new websites. It takes time to build an authority website whose content is ranked high on SERPs. However, when you buy an existing authority website, it becomes easy for you to rank content and keywords on SERPs. Search engines give preference to authority websites and rank their content high in comparison to new sites.
When you get good rankings on the search engine results page, it becomes easy for you to get a large volume of free traffic. With high traffic, you have a greater chance of conversions and can get high sales too. Your content is easily recognized by users as they are already accessing the website for a long time. The users built bondage with an existing site which is good for your online business promotion and success.
With an Existing Website, you have the Content with You:
Well, building quality content is a huge task when you have just started a new website. It needs research, time, and your diligent efforts to produce quality content time and again. And that's not the end as you then have to promote the content in various ways so that you get visitors for it. However, with an existing website, you already have the content with you. You can optimize the site, do keyword stuffing, or can follow other techniques so that your content is ranked high on SERPS, and you get a high volume of traffic. What matters the most is the fact that you already possess the most vital ingredient for search engines and that is, "Content".
Drawbacks of Buying an Existing Website
The most important challenge or if you want to call it a drawback of buying an existing website comes in the form of finding a suitable authority website in your niche. Although, you can get a lot of existing websites, buying an established website is a daunting task in itself. Then the second challenge or drawback is that it is really hard to get an undervalued site. You would not like to pay a high amount when you go out for buying a website. You will always like to keep your expenditure low.
Thirdly, you require doing extensive research before buying an existing website. You have to look into the history of the website, what is the website ranking, how is the SEO done, from what sources do it gets the traffic, how sound is the earning model, what is the technology used, what is the competition, and things like that. When you have gotten answers to all of these questions, then probably you move closer to buying that site.
And last but not the least; you have to see whether the website content is original and authentic. You have to determine and make sure that the website you propose to buy has no copied content in it.
Right Way of Buying an Existing Website
Well, doing comprehensive and extensive research is very much important before you finally buy a website. It is the right way if you want to procure an authentic authority website.
You require being aware of the overall structure of the website that you propose to buy. You need to know which keywords have been ranked in search engines. How the website is stacked against the competitors.
You would have to check for plagiarism and find out that the content is copied or not. You also require finding out the history of the site. How long has the site is running? Whether it has any inventory or not? What all products it sells and things like that. For this, you can use software tools and online services that provide a detailed analysis of a website.
Tools such as SEMRush, Copyscape, and Majestic SEO can be highly useful for website analysis and research.
Then make sure that you buy an existing website from a trusted and reliable online source. Websites such as Flippa, Site Point, Flip Filter, eBay, Website Broker, are among the reliable online sources from where you can buy existing and established websites.
So you require to perform a careful research, analyze, and confirmation so that you end up buying an existing website that is already making money and which is ultimately beneficial for your online success.
Conclusion
Now, with all the above points in the place, you can easily come to the conclusion that buying an existing website can be a boon for your online business model. Buying an existing website has many advantages over building a new website from scratch. It is a tough ask to build a new website and make it a successful online venture. Here, I want to make it clear that developing a new website for a successful online business is difficult but not impossible. If you have the resources, time, patience, willingness to learn, and can survive the initial setbacks (if any), then probably creating a new website would be a good option. However, buying an existing website has many distinct advantages (as already highlighted above) and can provide you a platform from which you can easily rise to success in the online business world.