COVID-19 had shaken the foundations of every sphere of our daily life. Malls and facilities are closed, families are locked up in a house almost 24/7 (which though can be considered as an opportunity to spend more quality time together).
Offline businesses and offline economics are on the edge of extinction. According to one of the recent studies due to coronavirus, 1 of 5 families are experiencing a drop in the income, which means a cut of the spendings, and often the vital ones. Nowadays, the best strategy to stay afloat is to move online.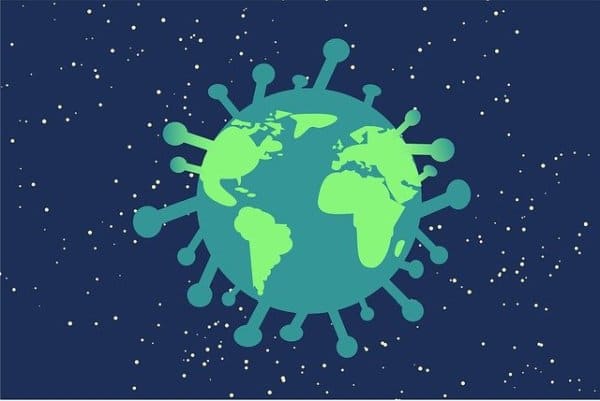 The business was the one first come and first served. And while, for instance, offline shops are hastily developing eCommerce units, online businesses are at the peak of income input due to the growth of users' Internet activity, which grew up drastically with the spread of self-isolation and quarantine. For Internet advertisement, it's probably the hottest time for years.
Adsterra is an advertising network working without interruptions, even in critical times – all the staff had been moved online to ensure security along with smooth operation. Account managers are working safely from home 24/7 round-the-clock to help their clients to earn on ads.
Quarantine and crisis – is not about difficulty only, it's about focusing on the highest priorities, the best reason to discover new earning opportunities – which is especially actual in this time of overall income drop. With Adsterra, you can stay home and dry with your family and start making money online on Internet ads, even if you don't have your own website. It may look like a fantasy, but Adsterra made it real with a direct link solution.
Real and quite easy. Check it up:
The direct link is similar to Smart link – in fact, this is an URL that holds all the variety of advertisers' landings. When the user clicks on this link, Adsterra's smart ad rotator screens the traffic by various parameters and then sends it to a suitable landing page.
You can place the direct link:
In the pinned post on your Facebook page
On the buttons of the video player ( if you are using Facebook AdsManager)
At the Bio section of your Instagram page
In the signature to appear in every post of yours on forums, you are hanging on
or anywhere at your site, if you apparently have one
The first option (your FB page) is probably the best one since Facebook became an unofficial voice of people worldwide compared to mass media and various official informational resources. Facebook devotes great attention to security and users' suspicious behavior, thus to avoid bans make sure you:
Avoid copyright infringement and inappropriate content of any form
Don't have several Facebook accounts with the same IPs, fingerprints, payment details, domains, creatives, device's MAC address
Don't try to work with ads from a new FB account/ account which doesn't have a long history ( posts, friends, photo, video, comments, etc.)
If you are using a proxy, prefer different IP addresses belong
You should have at least one more app by Facebook on your smartphone (Instagram, Whatsapp)
Log in from both desktop and mobile devices – they all should be set on the same language and time zone as your FB page
Here are a few tips from Adsterra team to make direct link campaign on your FB page extremely profitable:
First and the most important recommendation: make sure everything connected with advertising on your page is compliant with Facebook Ads policy ( https://www.facebook.com/policies/ads/ -if it's not, your page might get banned by Facebook itself
Use unique texts, images, video – not only to avoid copyright infringement but to keep your visitors engaged. Even successful advertising materials get outdated very fast and go to users' blind zone easily.
Keep an eye on your stats and test out various creatives and link locations to see which one works best for you. That's basically the key to success.
Adsterra offers simple yet representative stats layouts to the clients:

You have to keep an eye on two metrics only:
CTR – interrelation of clicks made on URL and ad impressions. As higher the CTR – as more effective the link works for you. During the above-mentioned test, just keep an eye on this parameter.
Revenue – the amount of your earning. The higher, the better!
An easy start is very important – you need to feel solid ground under your feet at the beginning, especially at these troubled times. Here is a brief guide to lead you through a setup process:
Sign up as a publisher at Adsterra here (https://beta.publishers.adsterra.com/signup) In the website field simply enter your login
After registration, click on "Websites" on the left, then "Add new website, enter your login name again, and choose "Direct link."
At the same page below find your "Site" named with your login, click on "All codes," then click "Get the code" and copy your direct link
place the direct link wherever you've planned and check the "Stats" tab for numbers and earnings.
As you can see, the most complicated part here is to start. Make your first step to the pre-COVID19 income stability now – Get your direct link at Adsterra.