Confused between Blog and Vlog? What are some major differences between the two? Which one pays well? Which one should you start?
No need to worry because, in this post, I have talked about both platforms in great detail. Right from what they essentially are and their similarities to what sets them apart and what is right for you.
By the end of this post, I assure you you'll have all the information you need to make the right decision.
Let's get started!
What is a Blog?
In 1997, John Barger was the first person to introduce the term "weblog." But back then, it was used to explain the process of "logging in to the web." The term got its meaning in 1999 when programmer Peter Merholz reduced it to "blog."
A website controlled by a single person or a group of individuals is known as a blog. Blog posts often contain text or other written content. The writing style of the content is often casual or conversational. Today, blogs are a common place to find information on a wide range of subjects.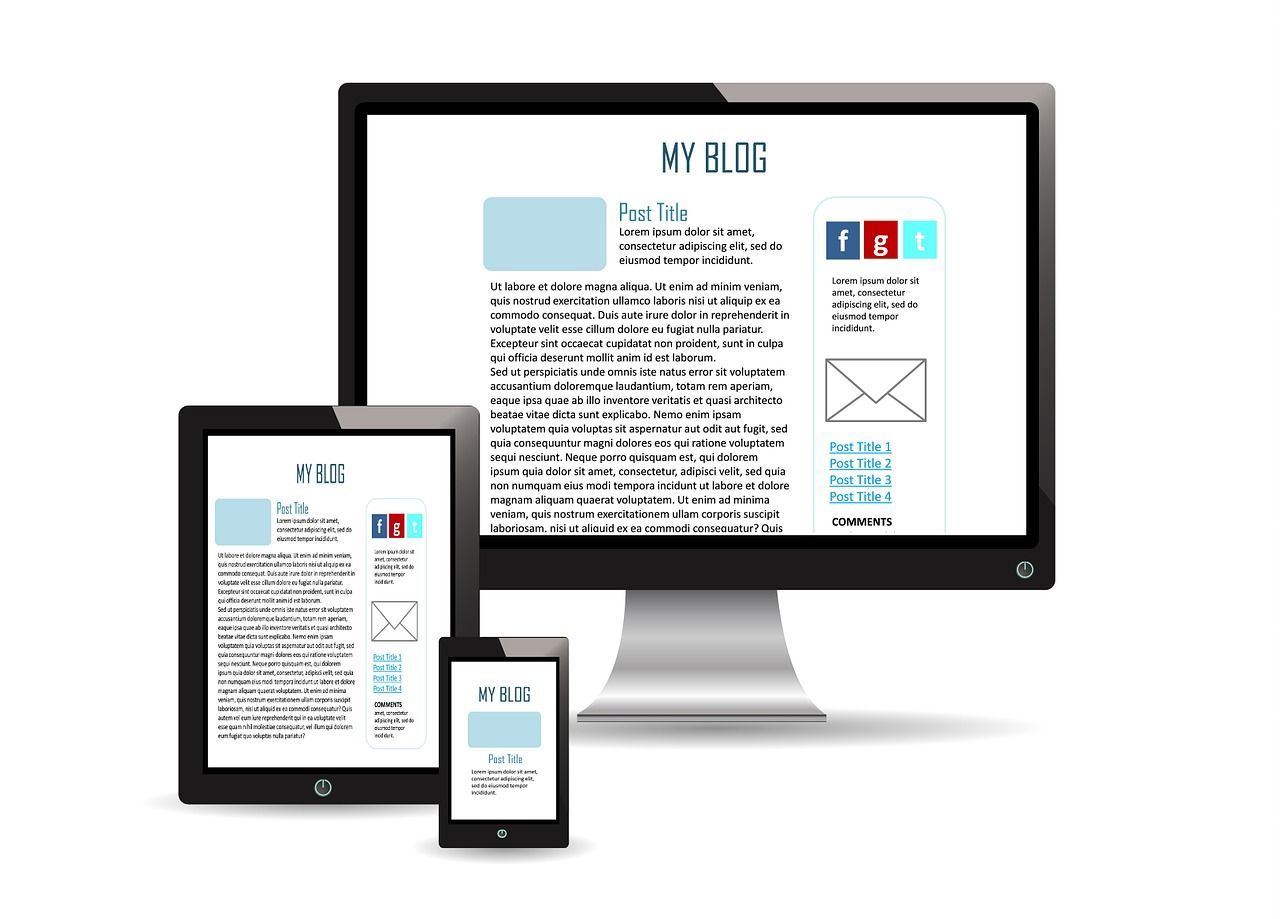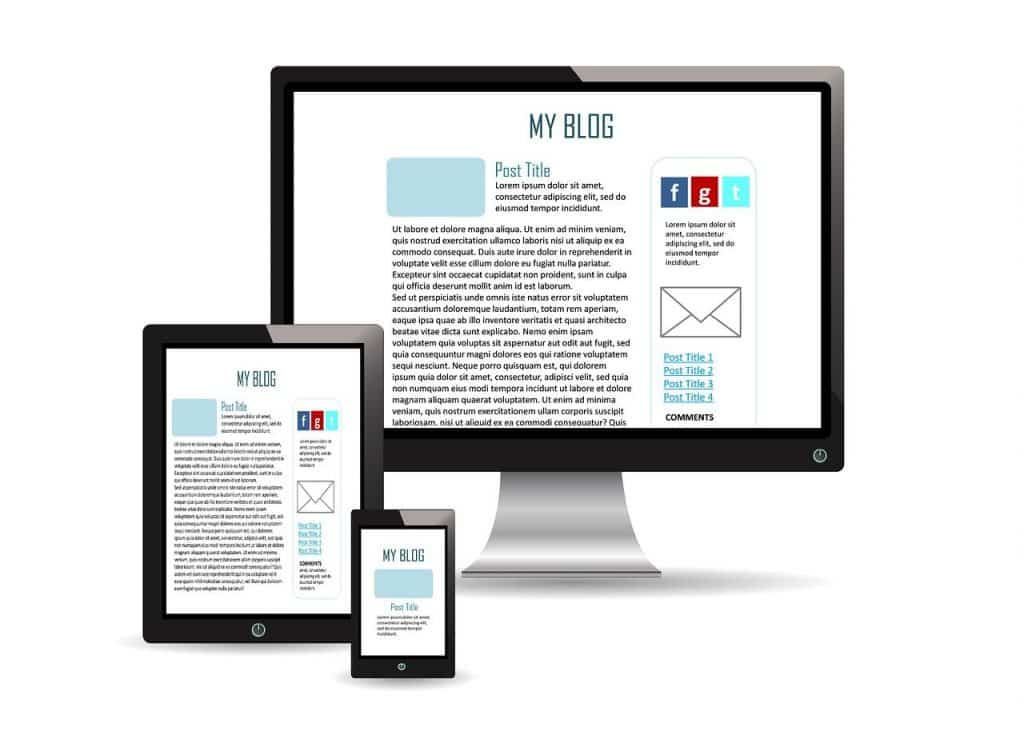 Blogs are also ideally used to share thoughts and material that your followers would like. For instance, an investor's blog would mostly have blogs related to making, saving, or investing money.
That being said, a blog serves other audiences as well. There are particularly three types of blogs:
Personal Blog: A personal blogging site is primarily an online journal wherein blogger shares their experiences regarding a specific subject (also known as niche).

Business Blog: A business blog often focuses on a certain company and its promotion. The blog could feature content about its products, how-to manuals, and the company's contact details.

Affiliate Blog: The third kind of blog is specifically used to promote other brands' products and earn a commission from it. These mainly have product comparisons, product reviews, and how-to guides. Affiliate blogs are the fastest yet one of the most difficult ways to earn through a blog.
What is a Vlog?
The origin of the term vlog is similar to the origin of a blog. The name "vlog" is derived from "video blog" or "video log." A vlog is essentially a blog where the content is presented through video rather than written words.
Although the earliest "video blog" can be found from the early 2000s, it wasn't until YouTube that the concept of vlogging became widely accepted. YouTube is what gave it such widespread popularity that it is now one of the most popular YouTube subgenres.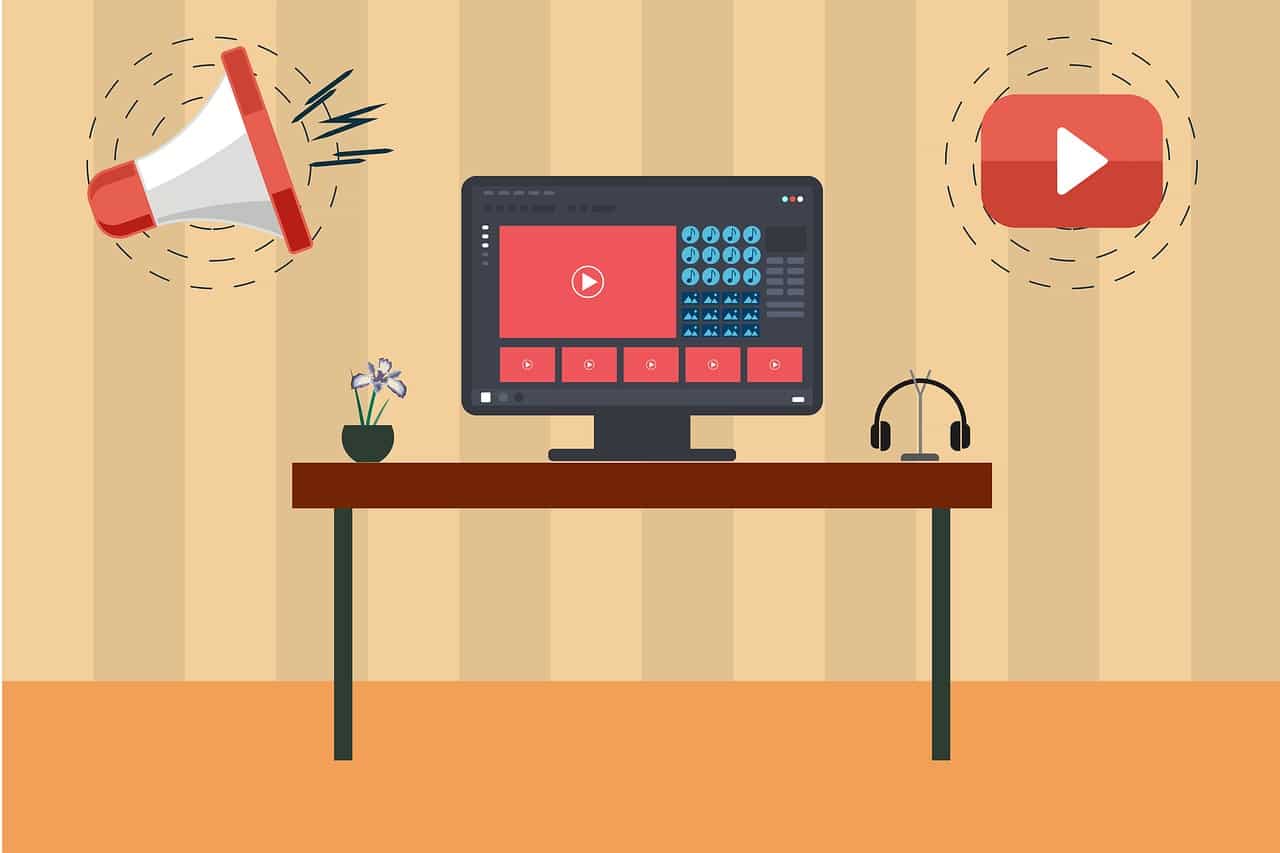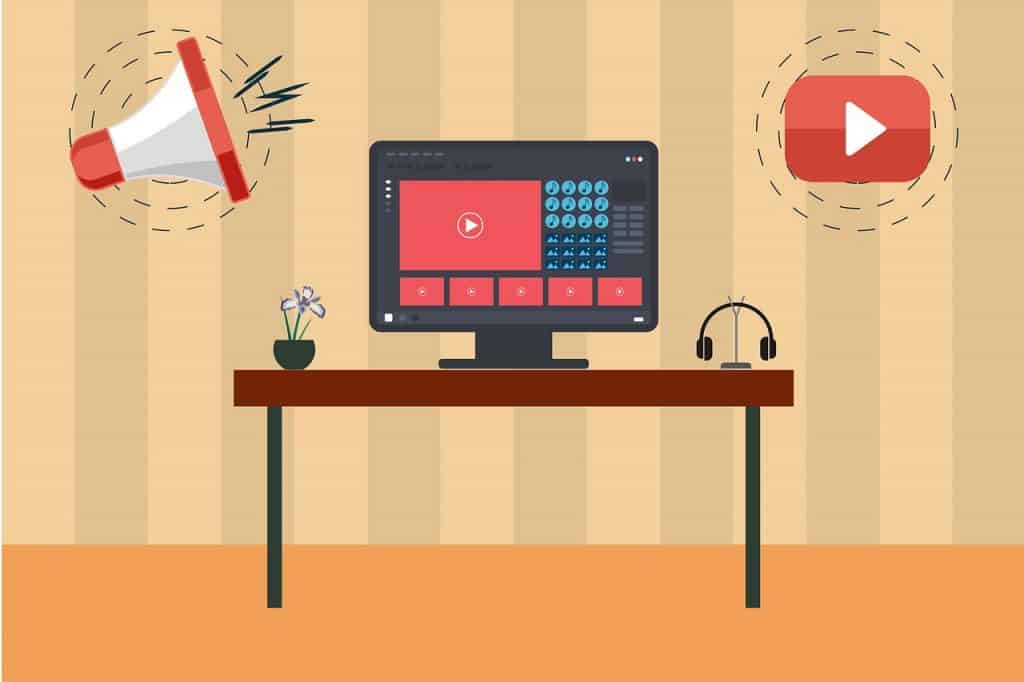 Vlog/Vlogging or Vlogger, in the most recent sense, would mean someone who makes personal videos with themselves and their lives as the major subjects.
Like Blogging, Vlog also has its types.
Personal Vlog: Personal Vlogs are by far the most successful types of vlogs to exist. This is because vlogging has never been seen as a way to promote businesses; rather, it is seen as a raw and real way to connect with a content creator/Youtuber.

Business Vlogs: Some global brands/celebrities have their youtube vlog channels. Although they aren't as popular as personal vlogs, having a business does have some benefits. It can be used to show the behind-the-scenes of businesses which in turn helps in subliminal free marketing.

Affiliate Blogs: There is a low chance that a vlog would exist just to promote products; however, vloggers combine personal and affiliate vlogs by promoting certain products. For instance, a beauty blogger may promote the products he/she uses in a personal Vlog.
Difference Between a Blog vs. a Vlog?
Let's look at a blog vs. a vlog at a superficial level. They might just have one difference, i.e., one is text-intensive, and the other is video-intensive. But if we dig deeper, there are a lot of differences that make blogging superior to vlogging and vice versa. Here are some of those major differences:
| | | |
| --- | --- | --- |
| Difference | Blog | Vlog |
| Content-Format | Written | Visuals and Graphical |
| Interactive/Engaging | Low | Comparatively way higher |
| Platforms | WordPress, Blogger, Joomla, etc. | Youtube, Vimeo, Facebook, Instagram, etc. |
| Production Costs | Low | Free to start but can get expensive |
| Time- Consuming | Low – Medium | Takes a lot of time and effort |
| Personal Connection | No | Yes |
These are some notable differences between them both; however, this is just an overview. Let's further discuss this in the next section.
Format: We've already established that a blog is a form of written and organized text, whereas Vlogs are mainly on the visual side.

Interactive/Engaging: It's a scientific fact that humans are designed to connect more with visual things than words. As a result, Vlogs tend to catch attention faster and hold it for a longer period. Plus, you can do many more side activities within a vlog compared to a blog post.

Available Platforms: Both contents have their respective posting platforms. While you must have a website to publish your blog, vlogs can be posted on almost any platform. For instance, you could post a travel vlog on YouTube and use it for your other social handles. In fact, you can also include your vlog link in your blog post.

Production Costs: Establishing a blog/website is simple and inexpensive since all you need is CRM software (like Wix or Squarespace) and a hosting plan. On the contrary, posting a vlog may be free, but as soon as you begin to grow, you'd need to invest in an expensive camera and recording gear. Not to mention you'll have to hire videographers and editors.

Time-Consuming: Writing a blog isn't a very difficult task and usually could be done in 2-3 days. Vlogging, on the other hand, takes a lot of time and effort to make. Right from planning the idea and shooting the video to editing it and rendering it, it can take days (even weeks) for a single vlog.

Personal Connection: Here's where vlogging shines. Since you can't show your face or voice in a blog post, it becomes difficult for the audience to figure out your personality. Thus they don't form a strong connection. Plus, most brands outsource their writing work, so their brand voice is represented by someone outside the company.
On vlogs, however, people always see the vlog creator and their personalities on-screen and behind the scenes, making it easier to relate to him/her.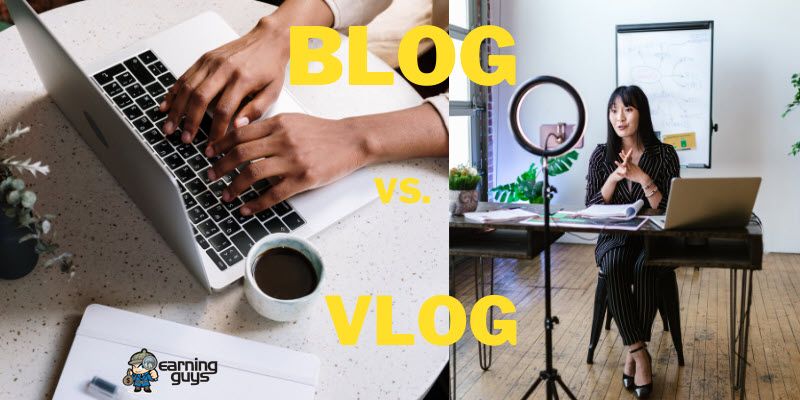 What Are The Similarities Between Blog and Vlog?
Before I get into the comparison and differences between a blog vs. a vlog, let's quickly go through things they have in common.
Providing Value: The intent behind starting a blog or a vlog is to post helpful/entertaining content for your audience.

Attract Traffic: Both mediums are used with the intent to drive traffic to their platforms and build a loyal audience.

Branding & Influence: Both can be used to influence people around certain topics as well as to build a personal brand by spreading awareness.

Both Present Earning Opportunites: Although there may be a difference in how much one can make through a platform, both of them offer great money-making opportunities.

Consistency: None of these platforms offer overnight success. You'll need to work for at least 8-12 months consistently to grow regardless of which you choose to start.
What should you start, Blog or Vlog?
Now comes the big question; I've presented you with similarities and differences between the two terms, but which one should you start?
Here is a brief comparison that can help you make that decision:
Is any of them beginner-friendly?
The answer is yes; both are easy to start. However, with time, as they grow, vlogging gets a bit difficult since now you have to upgrade the quality and quantity of your vlogs. You have to either spend time and learn the fundamentals or hire professional editors and marketers to help you.
Meanwhile, Blogging is not difficult to manage since it doesn't necessarily require a group of professionals to post content on a website.
How much can you make?
Let's see how many monetary opportunities you can get as a blogger/ vlogger.
Telling exactly how much a blogger makes can be difficult since it depends on several factors like the niche, blog traffic, conversion rates, etc. But I can tell you which one makes more money out of the two.
Here are a few ways bloggers and vloggers make money:
Google Ads: Both of them make money from adverts.


After your blog reaches a certain level of consistent website traffic, you can request Google AdSense to display ads on your website. Then, whenever someone clicks on that ad, you earn a certain percentage commission.
Likewise, Google will begin displaying advertisements on your vlogs once your AdSense account is connected to your YouTube vlog channel. After that, you'll start earning money for each ad engagement. You'll earn more money the more people view/click on the ad.
Which is better: The average Google CPM for Blogging is $1-$10 in the U.S., whereas, for vlogging, CPM ranges anywhere from $9-$13; thus, vloggers make more money than bloggers.
Sponsorships: Both of them can earn through sponsorships.


As your blog gains popularity, you can approach brands, or they will approach you to write sponsored content for their brand. The brand will pay you for each post you make.
Similarly, when your YouTube channel has a decent subscribe base, you can look for brands offering sponsorships and send in your proposal. They'll sponsor your videos if they think you are a fit for their brand. Sponsors will either pay you with money or free products.
Which is better: Herein, vlogging takes the win, primarily because you can build a good subscriber base quicker than Blogging. Brands are likely to sponsor videos rather than blogs.
Merchandise: Another common way bloggers and vloggers make money is by selling their own merchandise. Normally merchandise is associated with clothing/accessories, but it also includes digital products like courses, ebooks, consultations, etc.
Both of them can create and promote their merchandise on their platforms. However, the success of your merchandise totally depends on how strong your personal brand is, which further depends on the trust your audience has.
Which is better: Since Vlogging establishes a deeper personal connection with the audience, it makes up a stronger personal brand and drives more conversions than Blogging.
The Future Of Both Platforms
Neither platform will see a major change, at least in the next 3-4 years. After that, however, experts say business blogging won't be as effective as it is today.
This is because of three reasons:
Audience preferences are changing: Most users prefer to consume videos rather than long blog posts.

Brands are more inclined toward video advertising: It's common sense that brands will go where their audience goes. So, brands are also preferring a visual medium to advertise their products.

Social Media is favoring videos more: Platforms like Instagram and Tiktok are seen to promote videos more; as a result, creators are leaving text-based posts behind.
You may like: How to Start a Vlog and Vlogging Tools
Bottom Line:
If we look at the comparison above, it is evident that starting a Vlogging channel is the better choice. Vlogging is easy to start, offers better monetary opportunities, and has a better future than Blogging.
But before you decide, what if I tell you there's one more option? Have you considered combining them both?
There are some things where Blogging is more effective than vlogging and vice-versa. Still, combine them both for your personal/professional work. You can increase the efficiency of your marketing efforts and enjoy all their benefits.
To work on both mediums, you need to have a lot of time and resources because they require considerable time and effort to grow. One of the ways you can do this is to start with one (whichever you prefer), and once you grow it enough, you can drive your existing traffic over to the second one.
That way, you'll also become sure if this works for you without spending much.
That's all from me, the decision still majorly depends on your needs.
I hope you liked this post and your doubts are clear on choosing between Blog and Vlog. Do share this post on social sites.