The online dating niche is "huge," which offers you a splendid opportunity for many dating affiliate programs/networks.
Here we have featured the 11 Best Dating Affiliate Programs/Networks that offer you high commission rates.
Online dating has grown by leaps and bounds.
In fact, 40% of Americans use online dating.
So, it's not surprising that online dating has become a profitable niche for affiliate marketing specialists.
As an affiliate marketer, you can promote dating products and make high commissions.
You can also profit as the online dating industry has grown worth $2.5 billion in the U.S.A. alone.
It has even been reported that a single customer spends over $243 per year on online dating.
Moreover, online dating has become one of the biggest affiliate marketing verticals to work with.
Online dating is one of the most profitable affiliate marketing niches. It has a vast potential to generate revenue for publishers.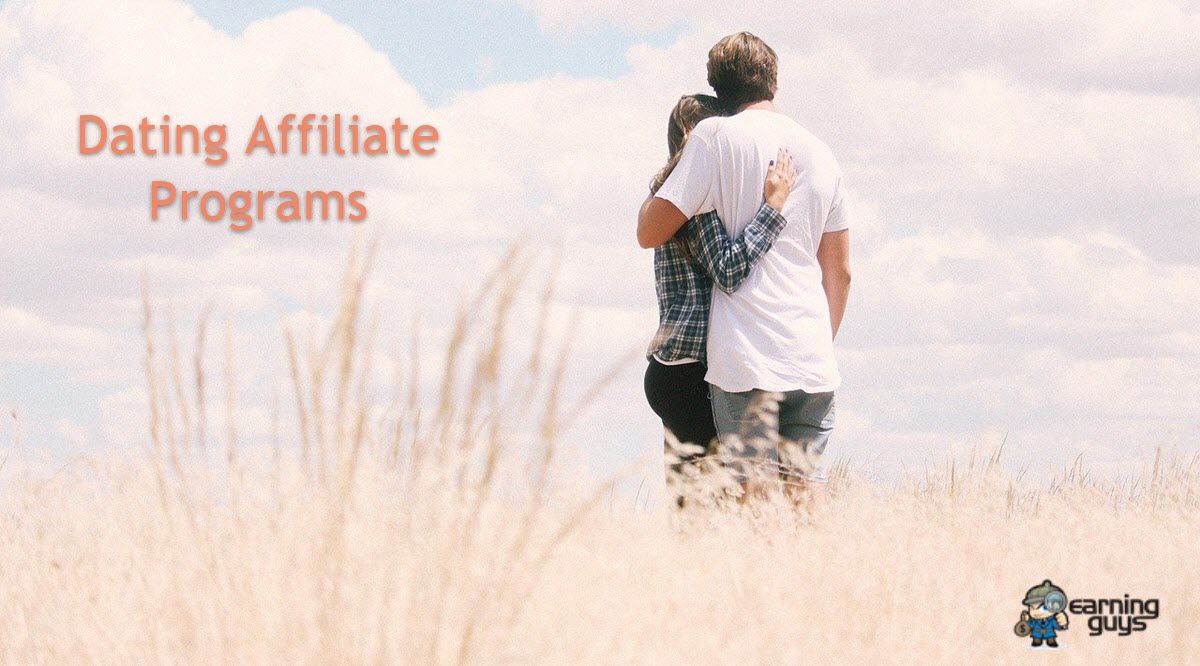 Here, we have showcased the best dating affiliate programs/networks that help you scale your affiliate marketing earnings with the highest-paying dating offers.
They have the best premium campaigns, the highest payouts in the industry, direct affiliate offers, and top-converting landing pages.
Now, let's begin:
6 Best Dating Affiliate Networks
CrakRevenue is one of the most successful Dating C.P.A. networks in the industry. The company has been honored with 20+ international awards in the last five years.
CrakRevenue brings you a vast number of offers, higher payouts, and exclusive partner campaigns.
It is one of those C.P.A. Networks which works exclusively on the dating vertical. It has come up with an incredible design team that creates the best landing pages for publishers.
CrakRevenue has hundreds of premium affiliate offers in the dating vertical.
Moreover, now CrakRevenue has new boosted payout rates with exclusive dating affiliate offers that have been aligned for multiple GEOs.
In fact, promoting CrakRevenue dating offers stands to boost your C.P.A. earnings by over 200%.
Here, we have featured some of the key features of CrakRevenue for publishers:
Detailed stats and enhanced reporting in a more intuitive way
It runs the highest-paying affiliate programs with customized tours and landing pages
It has come up with a fully responsive platform that can track your clicks and earnings anytime and anywhere
It has dedicated account managers that excel in providing customized ad tools and top-optimized offers for your traffic
It supports mobile, and GEO quick links that can redirect offers to the user's country and mobile offers to Smartphone users
It offers a 5% lifetime referral commission for affiliates that are referred via your links/channels
It supports Multi-brand Live Cam Widget for maximizing your earnings
Payout
Minimum Payout: $100
Commission Type: C.P.A., C.P.S., C.P.L., Adult
Payment Method: Payoneer, Paxum, Cheque, Wire
Payment Frequency: Net15/Net30
MaxBounty is a leading CPA Affiliate Network. It's a goldmine for dating affiliates and has over 2k offers and over 300+ dating campaigns.
With MaxBounty, you can promote high-converting dating C.P.A. campaigns from several of the top direct advertisers.
Moreover, MaxBounty brings on board many top categories of offers, including C.P.S., C.P.I., Pin Submits, Sweepstakes, and Dating.
MaxBounty offers a user-friendly interface. It's a 100% legit platform and pays its affiliate marketers on time. It has worked out to be a reliable platform for affiliate marketing.
MaxBounty has dedicated and very helpful affiliate managers. They have gone on to establish a very reliable payment system. They have included payment options such as PayPal, Payoneer, and Wire Transfer.
You stand a decent chance of making a good income with them by providing good traffic to their offers.
Here, we have shared some of the key features of MaxBounty for you:
MaxBounty offers better-optimized campaigns by using its proprietary tracking and analytical software
MaxBounty makes weekly payments via PayPal, Payoneer, Wire, and A.C.H., etc
Fully committed account managers that help you in optimizing your traffic with their best-performing campaigns
It offers numerous performance-based rewards such as additional bonuses and earnings
The feature-rich dashboard that's enriched with custom tracking analytics
Payout
Commission Type: C.P.A., C.P.S., C.P.L.
Countries Allowed: Worldwide
Minimum Payment Threshold: $100
Payment Frequency: Weekly
Payment Method: PayPal, Payoneer, Direct Deposit, Wire, and Bitcoin
Moreover, it's free to sign-up.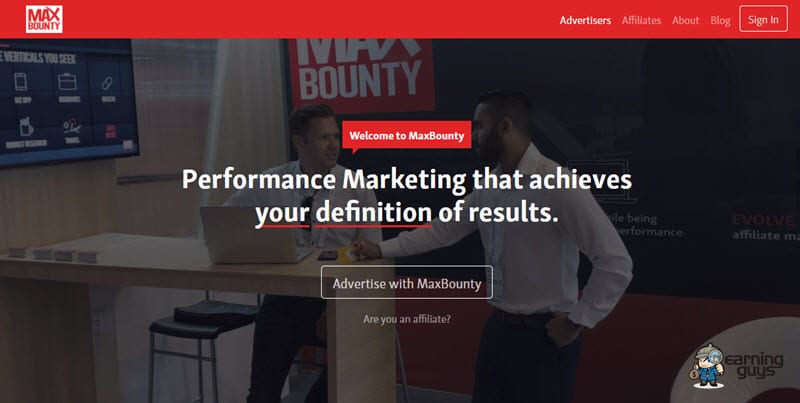 iMonetizeIt is a multi-tasking affiliate network for making money online, which provides many working tools for monetizing traffic. The platform automatically identifies the type of traffic as well as its settings. It then redirects the appropriate traffic to the most relevant and profitable offers.
iMonetizeIt works with all types of traffic like the app, social, search, native, banner, email, and push.
iMonetizeIt team is always working on the expansion of new coverages. At the moment, they have more than 200 countries available for monetization.
By choosing the iMonetizeIt platform, you have multiple destinations at once: IMI SmartLink and IMI CPA.
IMI SmartLink is the best way to monetize social traffic. Their unique algorithm of traffic diversification is a perfect solution for users who want to save time and distribute their traffic properly. Our smart platform will do your best work for you, and monetizing your traffic won't make you wait!
IMI CPA is over 6000 offers and a wide range of exclusive offers from direct advertisers. Verticals: Dating, Niche Dating, Games, iGaming, Nutra, Sweepstakes. CPA / CPL / CPS / Revshare models with the highest payouts (including exclusive GEOs and offers) are available for you.
iMonetizeIt – is the leader in the Dating vertical. They have built one of the best Smartlinks globally and cover verticals like Niche Dating and Mainstream Dating, which help improve audience-specific targeting and achieve maximum conversions.
They are actively growing and scaling in the Sweepstakes vertical (including SOI and CC submit offers). Work with individual offers or use our Smartlink.
How often are payouts made?
You can choose the most comfortable payout period: NET 7, 15, or 30 (After 2 NET-15 payouts, you will have an opportunity to activate NET 7 payouts).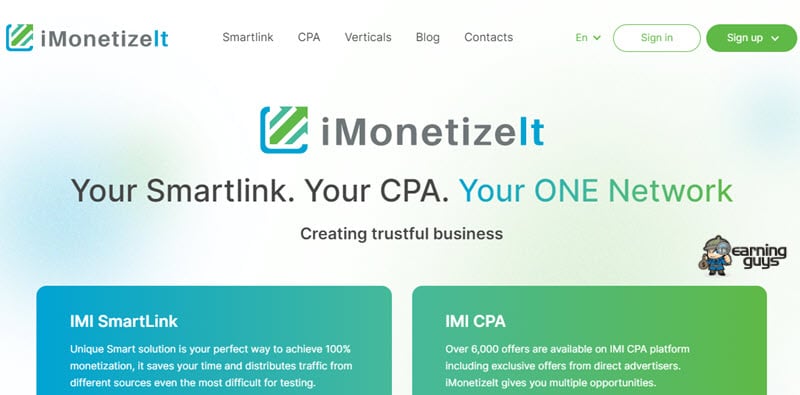 ClickDealer is a leading C.P.A. Affiliate Network that also runs several adult as well as dating affiliate programs.
ClickDealer has developed itself as a global performance marketing agency. It offers solutions fulfilling marketing goals across the affiliate market.
ClickDealer offers a full range of affiliate services to support publishers, media buyers, and agencies in obtaining peak performance with their advertising campaigns.
Another big highlight of ClickDealer is that it runs reward programs, high-value contests, meetups, and loyalty programs.
It has over 6000+ offers for affiliates. It even runs a referral program wherein you can make a 2% commission.
They have dedicated affiliate managers for helping you in your time of need and support. They are known for offering on-time payment. They even offer direct deposits.
All in all, ClickDealer turns out to be an excellent C.P.A. Affiliate Network with lots of adult and dating offers.
Commission Type: C.P.C., C.P.L., C.P.I., C.P.S., C.P.A.
Minimum Payout Threshold: $500
Payment Frequency: Bi-weekly
Payment Method: PayPal, Payoneer, WebMoney, Paxum, Wire Transfer, and Cheque
Ad Serving: International
AdCombo is another top-notch C.P.A. affiliate network that allows you to monetize your traffic in a more enhanced way.
AdCombo has developed new innovative "Cash on a Delivery Model" for leads and sales.
In this model, the conversions take place when the order gets confirmed on C.O.D. on the phone with the customer.
So, this model proves an effective way for marketers to monetize their traffic.
The platform guarantees that any traffic is not lost. AdCombo comes with its own DNS, which helps to offer faster responses. So, the end-users see the page immediately.
The company comes with tons of iGaming affiliate offers that have industry-leading payouts.
In fact, AdCombo has over 25000 affiliates.
They have over 37 offices worldwide.
At present, AdCombo is working with 12+ verticals. More than 40 GEOs are supported by its C.O.D. system. AdCombo brings on board various types of offers, including dating.
The network has a sophisticated user interface and is studded with cutting-edge tracking technology.
It runs rewards and contests for affiliates.
They have an excellent payout structure.
Key features of AdCombo for publishers:
Reliable, user-friendly, and real-time in-house tracking platform
Exclusive offers with high payouts
It offers localized landing pages and pre-sale pages
The payment is released every week
Personal affiliate manager
Payments via PayPal, Payoneer, Wire, Paxum, WebMoney, etc
Payout
Commission Type: C.P.L., C.P.A.
Minimum payment: $50
Payment Frequency: Weekly
Payment Methods: PayPal, Payoneer, WebMoney, Wire
Referral Commission: 5%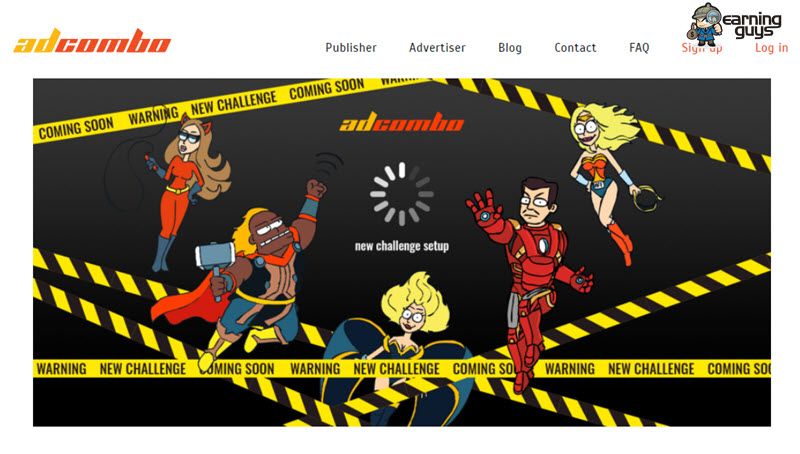 CPAMatica is one of the best affiliate networks for adults, dating, and gaming. It is ever focused on helping out affiliates, advertisers, media buyers, and agencies to achieve great results.
CPAMatica makes performance marketing simple by leveraging high-end technology. It runs thousands of campaigns related to dating, Nutra, and more. Moreover, they run numerous offers relating to dating, health, and beauty verticals.
At present, CPAMatica has more than 1200+ active campaigns on their network. The minimum payout threshold has been set at $50 with weekly payouts. You can even get a 2% referral commission for affiliates referred to them.
Some key features of CPAMatica at a glance:
It works with C.P.A., C.P.S., C.P.L., and C.P.I. terms
It makes weekly payments via PayPal, Paxum, Payoneer, WebMoney, Wire, and ePayments
CPAMatica offers clear statics
It has developed a new innovative home-baked tracking platform
It runs CPAMate club loyalty program, which offers you the opportunity to earn points and rewards as well as redeem them for gifts instantly
Dedicated Support Team
It offers real-time reporting and tracking
It has scores of offers related to the dating niche
CPAMatica has one of the highest payouts in the industry
On the whole, CPAMatica works out to be a premium dating affiliate network. It has come up with beautiful dating offers with stunning landing pages. It gives you the highest R.O.I. on your media buying.
Commission Type: C.P.A., C.P.S., C.P.L., C.P.I.
Minimum Payout Threshold: $50
Payment Frequency: Weekly
Payment Method: Wire, PayPal, ePayments, WebMoney, Payoneer, Paxum
Referral Commission: 2%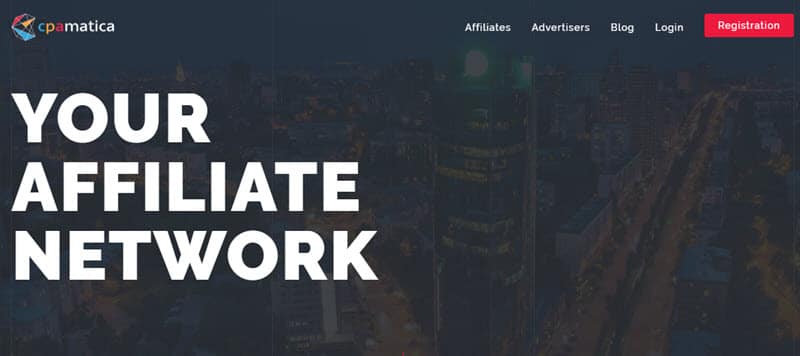 5 Best Dating Affiliate Programs
Match.com is now regarded as one of the most popular dating sites on the Internet. It registers almost 30 million visits per month. Its 3-month minimum subscription plan delivers high commissions. It even offers you special discount codes, thereby helping you to generate more leads.
You stand to earn 25% more if you're a top affiliate. You can get extra bonuses based on your performance. It has a dedicated marketing team that's ready to help you when you need them. You can join its affiliate program using Commission Junction or Rakuten Advertising.
Commission Rate: 50%
Average Commission (per sale): $42 per 3-month subscription
E.P.C.: $18/3 Months
Cookie Duration: 120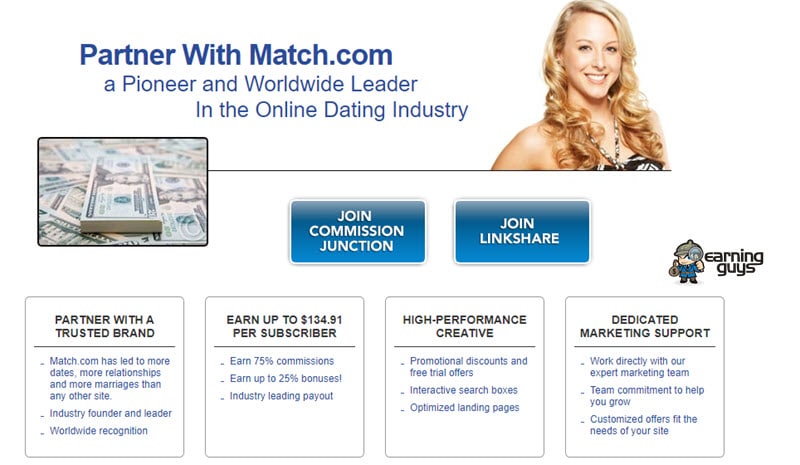 Cupid Media is a leading online dating network. Its affiliate program offers you the opportunity to promote any of its 30+ niche dating websites.
Cupid Media allows anyone to join its affiliate program. It offers affiliates with banners and text links.
You can sign up on the company's site on its affiliate landing page.
The commission is 75%. However, how much you end up making depends on the subscription plan.
It has two subscription plans:
The pricing is as follows:
Gold Subscription:
1 month: $25.95/mo – $19.5 commission
3 months: $16.95/mo – $38 commission
12 months: $8.95/mo – $77 commission
Platinum Subscription:
1 month: $29.95 – $22.5 commission
3 months: $19.95/mo – $45 commission
12 months: $9.95/mo – $90 commission
Cookie Duration: 30 days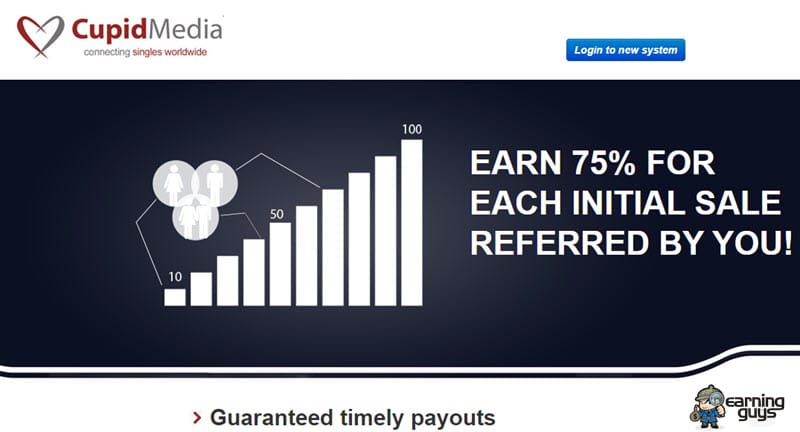 eHarmony is one of the oldest dating sites on the net. They've been around since 1997.
Moreover, its clever algorithm has demonstrated a very high success rate in matching people. They have even incorporated a 29-step personality test.
In fact, eHarmony claims that it has helped around 2 million people find love so far.
It pays you either $10 for every successfully completed relationship questionnaire or 30% of a completed membership referral.
eHarmony has been recognized as the single best dating affiliate program on Commission Junction.
Commission Rate: 30% per sale or $10/lead
EPC: $82.81
Cookie Duration: 45 days
Moreover, eHarmony has been rated as the most trusted dating site. It views its affiliates as long-term partners. So, it helps you to succeed.
You can sign up for the program through Commission Junction. It's very easy to promote and gives special offers to affiliates. It even has plenty of high-performing creatives.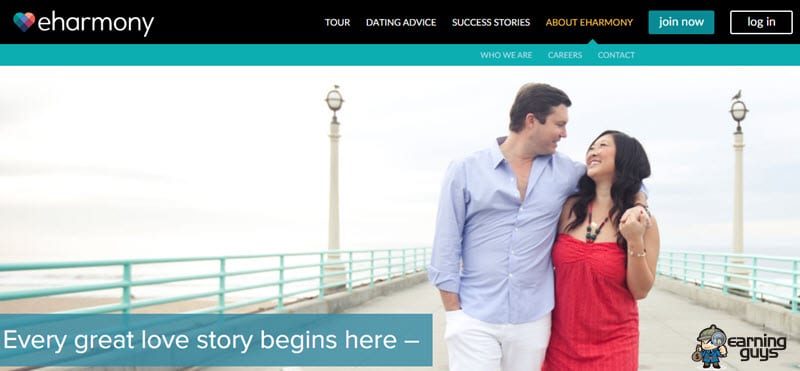 CougarLife gives you access to a broad set of marketing creatives for display banners and search as well as social P.P.C. campaigns, and more.
Its monthly subscription costs are high, so you stand to earn high commissions.
You can sign up on the company site. You need to complete a simple form and answer questions about your traffic sources and volume.
CougarLife has a mobile-friendly interface.
It has a very high commission rate.
Support is available 24/7.
Commission Rate: 80%
Cookie Duration: 30 days
Average Commission (per sale): $32 commission per one-month subscription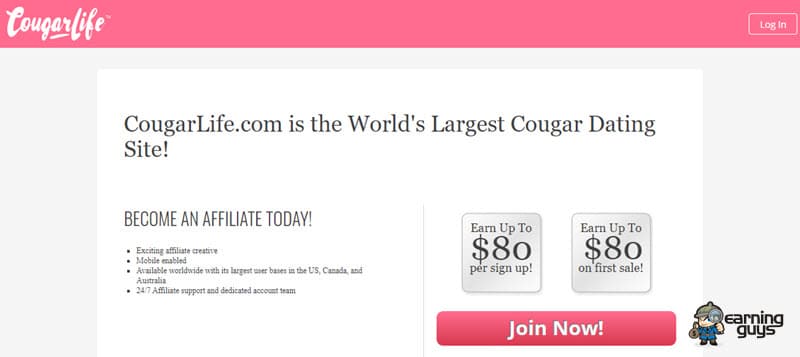 People Media is now owned by Match.com. It is associated with multiple popular dating websites such as:
OurTime.com
BBPeopleMeet.com
BlackPeopleMeet.com
SingleParentMeet.com
SeniorsMeet.com
Well, you can join its affiliate program on C.J. Affiliate for promoting any of these dating websites.
The referral period stands at 120 days.
The commission rate is 50%.
The dating sites on People Media have different subscription pricing, so the commission differs.
Here, we have shared the pricing of its biggest dating website, OurTime.com, and sees almost 8 million visitors each month. OurTime.com is focused on people who are at least 50 years of age.
1 month: $23.99/mo – $12 commission
3 months: $17.99/mo – $27 commission
6 months: $11.99/mo: $36 commission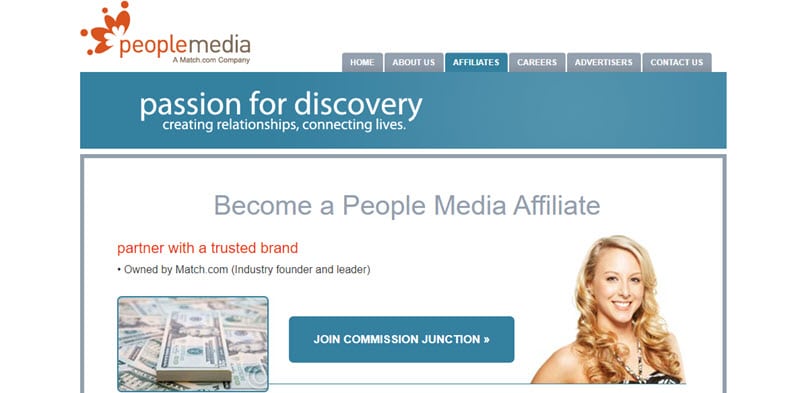 We have reached the end of this post on the best dating affiliate programs/networks with this listing.
We hope that you would have found the most beneficial. Thanks for visiting us.