So, you want to start Affiliate Marketing.
Well, let me congratulate you on your decision to start Affiliate Marketing.
In fact, Affiliate Marketing is one of the most rewarding online marketing techniques that have made businesses millions and ordinary people millionaires.
Moreover, it will be encouraging for you to note that Affiliate Marketing is simple.
It turns out to be a performance based advertising channel where a business pays a commission when a sale is made to one or more affiliates. It involves four players: affiliate, brand, network, and the customer.
In some cases, brands run an affiliate program and go on to manage the affiliates directly. While in other cases, networks float offers for affiliates and handle payments.
Basically, Affiliate Marketing involves promoting other people's products, mostly through a network (affiliate network), and earning a commission if the customer ends up buying.
However, still, you need to execute it successfully in order to derive rich rewards from Affiliate Marketing.
So, we thought it right to come up with a How to Guide on Affiliate Marketing.
Here, we will tell you how to Start Affiliate Marketing.
Now, let's dive into this Affiliate Marketing Guide.
Ready?
What is Affiliate Marketing?
Affiliate Marketing is essentially a process of earning a commission when you go on to promote other people's products. You choose a product you like, promote it to others, and earn a commission for each sale that you make.
It is a way of earning money when you recommend someone else products or services to other people.
At the core, Affiliate Marketing involves the relationship between four parties: the advertiser, the network, the publisher, and the customer.
It can be seen as product marketing across different parties in which each party earn money, or get a share on the sale according to their contribution.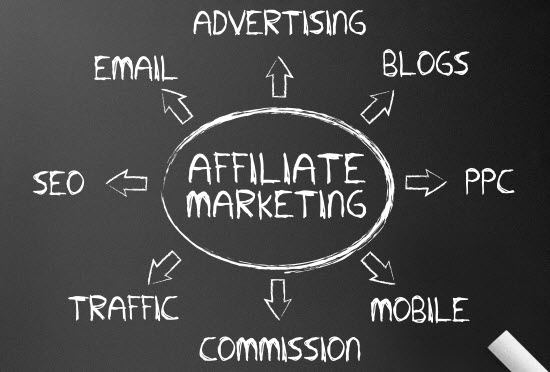 On one side, you have the product creator and seller, and on the other side, there is an affiliate marketer.
This is how Affiliate Marketing works:
1. You choose a product that you want to promote.
2. You sign up for the affiliate program.
3. You get an affiliate link.
4. You promote the affiliate link on the Internet.
5. When someone buys the product using the affiliate link, you get a commission.
So, when a person clicks on your affiliate link and buys a product, you will receive a commission for the sale.
It's as simple as that.
In some cases, you not only get the commission for the product you promote but for all products sold on merchant's site.
It is because when someone clicks on your affiliate link, the cookie gets placed in the user's browser. All purchases made within the next 24 hrs get credited to you.
In fact, there are hundreds of affiliate programs for all types of products.
Now, let's see all the parties involved in an affiliate marketing system.
The Merchant: It is the party that creates the product. The merchant is sometimes known as the seller, the vendor, the brand, or the retailer. It can be a big company or a single individual.
So, a merchant can be a solo entrepreneur, a startup, or a Fortune 500 company behind an affiliate marketing program. They simply need to have a product to sell.
The Affiliate: Often known as the publisher, an affiliate is responsible for marketing the merchant's product(s). It is the affiliate who promotes one or more affiliate products.
The affiliate convinces potential customers of the value of merchant's products so that they eventually go on and buy the product.
An affiliate can be a single individual or entire company. For example, an affiliate can run a review blog of the merchant's products. It can also be a site where an affiliate promotes many merchant's products.
The Consumer: It is the consumer who makes the affiliate system goes round. It is the consumer who finally makes a purchase using the affiliate link and makes affiliate marketing complete.
Without sales, there would be no commissions to hand out and so no revenue sharing. A consumer is tapped by the affiliate using either a social network or content marketing on a blog or paid advertisement.
The Network: Actually, the network or affiliate network is the intermediary between the affiliate and the merchant. It handles the payment and product delivery, so the affiliate can concentrate on promoting the merchant's products. Examples of a network include Amazon, ClickBank, ShareASale or Commission Junction.
In most cases, an affiliate network acts as a database of lots of products or offers wherein an affiliate can pick out the products to promote. Anyone can sign up to an affiliate network. A custom affiliate link is generated. When people purchase through the link, the affiliate earns the commission.
The affiliate marketing equation offers two types of opportunities.
You can either become a merchant or else become an affiliate marketer.
By becoming a merchant, you have others promote your product. In exchange, you give out a commission on the sales they make.
By becoming an affiliate marketer, you go on to promote merchant's products to consumers and earn a commission out of the sales.
Large numbers of people start by taking the affiliate route.
It's the easier path to take where you get an opportunity to monetize your website traffic.
Here, we take a look at affiliate marketing from an affiliate point of view.
How to become an Affiliate Marketer
Here, we will take you through the steps you need to take to start your journey as an affiliate marketer.
It all starts by reviewing products in your niche.
Secondly, you have to collect emails. It helps you to connect with your audience at any time you want.
Thirdly, you can use joint venture webinars to propel sales in a short period of time.
Finally, scale your affiliate marketing business with PPC or any other Paid Advertising.
Review Products in your Niche
You are already into using many products.
You like many products.
Now, you just have to start publicly talking about them.
Any product will do as long as it is related to your niche.
So, if your blog centers on gadgets, it's useless to review health products.
Or, if you like reading, review books.
Make sure you come up with genuine reviews that are helpful to people.
If you are not involved in the product, how can you credibly promote it? That's the point.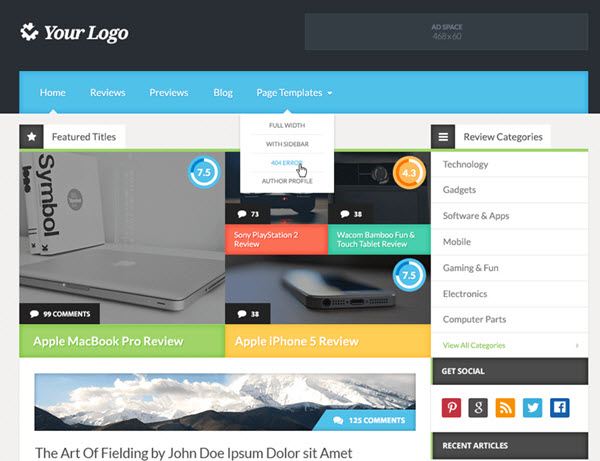 When you go on to write reviews on your blog, use the affiliate link to link to the product you promote.
An affiliate link has the long "/ref…" tail at the end of the regular link.
For example, you can sign up to Amazon Associates affiliate program and get the affiliate link to any product on Amazon.
It's the way to start earning commission through Affiliate Marketing.
However, you still need to get lots of traffic for making serious money through Affiliate Marketing.
It is where the next step is useful.
You have to find a way to connect with your audience directly rather than waiting for them to come to your website.
Building an email list
An Email list is still one of the best marketing channels.
It helps you to connect with your audience whenever you want.
Here are some easy ways for collecting email addresses from your website visitors.
Exit Intent
An exit Intent is a pop-up that loads over the screen when visitors are about to leave your website. It is triggered when the mouse moves to the top area of the browser. It helps to get the email address of your visitors.
Sidebar Widget
You can have one call-to-action in your sidebar.
Make sure you offer people something in exchange for their email address.
So, if you are successful in getting even 500 people on your list, you can significantly increase the number of sales.
However, don't make it all sales.
You can email them when you have a new review up.
Also, send them a specific call-to-action to buy a product.
It will keep your audience engaged.
Notification Bar
By using Notification Bar or Top Bar, you can have a call-to-action on top of your website. This Message Bar or Notification Bar is visible to users whenever they visit your website.
You can put a special review video or offer them an eBook with your three best product reviews. Once visitors click on the Notification Bar, you can redirect them to the page where you can ask them to enter their email to get the free content.
Some Notification Bar WordPress plugins allow you to added opt-in form directly in the message bar.

Image credit: WP Notification Bar Pro
Come up with Live Webinars
Webinars enlighten your audience and encourage them to buy your product. You can go about creating a simple landing page where you invite people to sign up for your webinar.
You can also use social media for promoting your webinar in advance and get people to sign up. Then, you can host a Google Hangout for streaming the webinar live to your audience.
Webinars provide you an opportunity to engage with your audience one on one. You can answer their questions and show the product that you are promoting. You can talk about the product's features, its benefits, and drawbacks.
You can also show different use cases of the product. At the end of the webinar, you can share your affiliate link. You can offer a special deal for your audience that can incentivize people to buy.
Useful resource: Best Webinar Software
Using Paid Advertising

Once your affiliate marketing business picks up, it's time to use Paid Advertising. Here, Paid Advertising can do wonders for you.
Paid Advertising can be used for:
Growing your email list
Signing up for your webinar
For making more sales
So, you get people on your email list and contact them anytime. People get an opportunity to attend your live webinar and buy the product. You can also put them on an autoresponder email sequence.
All these steps help you to set up a sales mechanism that propels your affiliate marketing efforts and brings in more sales.
With various Paid Advertisement options like PPC Ads, PPV Ads, Pop-Under Ads, Native Ads, Mobile Ads, etc. You can scale your affiliate marketing business.
Points to Remember
Select a product that you are familiar with. It will be easier for you to write for a specific audience when you pick a product that interests you the most.
Check out the commission rates on offer for the products you choose.
The best way to promote your affiliate link is to come up with your website.
Choose an affiliate program which offers higher commissions for the product category you have chosen.
Take care to promote a product which is already selling well. It will make easy for you to get people buy it rather than promoting an unknown product.
You should write content about the product that you have chosen for affiliate marketing.
There are different types of content you can write for affiliate marketing.
For example, you can write "How to" articles and tutorials.
You can write review articles about products that you have tried personally.
You can come up with comparison articles where you compare two or more similar products.
You can write list posts on products helpful for your audience.
Offer or discount articles also serve the purpose well.
Use Paid Advertisement option to scale your affiliate marketing
Conclusion
So, this is how you can kick start Affiliate Marketing.
As you have seen above, Affiliate Marketing is simple and an effective means of making money online. It all depends on what type of products you choose, and how well you market them to your audience.
Make sure you come up with genuine content about the products that you have chosen for affiliate marketing. The content should enlighten your audience and should present an unbiased view about the products. You should tell your audience, how the products can be useful to them.
A "soft" selling approach can be helpful for you in affiliate marketing. Moreover, you should be proactive in reaching out to your audience. That's why building email list is good for you which help you to connect with your prospective consumers anytime. You should not wait for the audience coming to your website.
We hope that this guide on how to start affiliate marketing will prove helpful to you. If you liked the post, do share your comments with us.