Have you ever given a thought as to what can be the best way for your app promotion? Well, you may be surprised to know, but the fact is that Incentive Traffic can be beneficial for quickly promoting your app.
As the download number is an important factor for determining your app rankings, the best way to up this number in the shortest possible time is to use Incentive traffic.
So, if you are still not aware of what Incentive Traffic is, here is a post that sheds much light on this easiest way to boost your download number.
What is Incentive Traffic?
If you are an app developer, you must have wondered what can be the easiest way to boost your app rankings.
Well, incentive traffic or incent traffic can be the easiest way to boost your download number.
For both App Store and Google Play, the app ratings are largely dependent on the number of installs.
To boost the app rankings, a certain number of users must install it in the shortest possible time.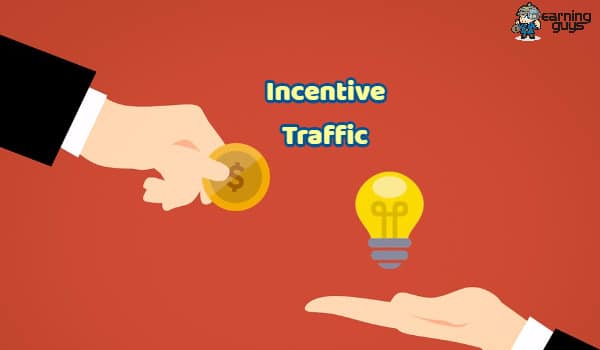 Moreover, as the app figures in the list of the top apps, it attracts organic traffic and loyal users.
It is for this very reason that app developers or advertisers turn to Incentive traffic.
Incentive traffic is not just available for app downloads, but it can be used for about any offer like lead offers, etc.
Affiliates can get a lot of incentive offers to promote and grow their revenue.
In fact, Incentive traffic can be a very viable traffic source that can connect consumers to businesses quickly.
Incentive traffic results when visitors to a website receive some form of compensation or incentive for visiting the site.
For instance, Incent traffic happens when a site offers visitors incentives (like cash) to click through various sites.
So, the traffic results when people get a reason to go to a site other than just the regular content.
People will click the link to get to the site because they want to have the incentive and not because they wanted to learn anything.
So, things such as cash rewards, contests, and referral schemes lead to incentive traffic.
It is the traffic that results not because of the regular content but because of an incentive.
To get incentive traffic, you need to give something back to the user in return for completing the offer.
It can be anything and can include points, cash rewards, or even gifts.
Incentive traffic allows you to promote the application to the top.
So, if you have a link saying, "My app site has a free giveaway! $100 for anyone who clicks!" people would be willing to click the link wanting $100, and not because they wanted to learn anything.
In simple terms, you go on to give users some gifts or money and encourage them to download an app for having incentive traffic.
Eventually, the person running the offer and gives the reward gets paid by the advertiser.
Here, the advertiser pays for the lead.
The publisher gets paid and passes along a portion of his earnings from the advertiser to the user who completed the offer.
Moreover, it's a win-win marketing strategy for the publisher (you), your user, and the advertiser earns something.
The ads saying that you will win a smartphone when you complete this offer are an example of incentive marketing.
It's a good technique to promote an app and works very well.
Mostly, publishers of apps or games go on to purchase incentive traffic intended for a mass audience, such as in entertainment, social networks, reading apps, etc.
Who all need Incentive traffic?
Massive applications like games, messengers, useful utilities, and so on
All those who want lots of organic traffic from search engine
App's target audience who belong to a certain category
All those who want to have positive reviews
All those who want to have incentivized installs
Pros of Incentive Traffic
One of the best ways to promote an application or any lead offer.
Cost-effective method of getting traffic and boosting your download numbers.
Fast track way to get to the top of Google Play.
Promotion to the TOP by a search query.
It's a domino effect and can convince other users to download and install the app.
Cons of Incentive Traffic
Incentive traffic leads to low-quality users that show a lower retention rate compared with usual users.
Incentive users only install an application to get the reward. However, they remove the application immediately after receiving the reward.
Incentive traffic does not lead to return viewers. People look for the reward and are likely to leave when the contest is over.
How to get incentive traffic?
To get incentive traffic, you invariably have to use paid services for the simple reason that users will not do it for free.
So, monetary motivation is used to complete the task. There is pay per install services that make sure that users are completing the tasks they have been assigned.
Here, we have listed some of the best Incentivized Mobile Ad Networks that allow app developers and mobile advertisers to reward a user for an action.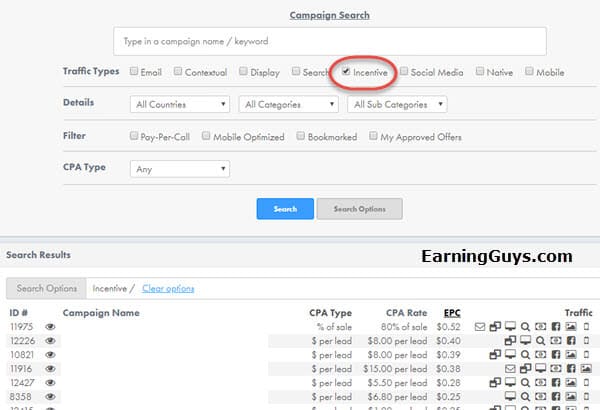 The user has to complete a specific task in exchange for a reward, such as cash, virtual currency, or other incentives.
Moreover, there are certain categories (such as Mobile gaming) where incentives have proved to be popular.
So, let's check out these Incentivized Ad Networks.
5 Best Incentivized Advertising Networks
These are the best incentive traffic sources.
NativeX is one such platform that allows you to grow your mobile business by making it easy for you to engage with your users effectively.
Moreover, NativeX helps you in obtaining users that are actually valuable for you. For example, it offers mobile video for deeper user engagement.
With NativeX, you can easily transform audiences into customers.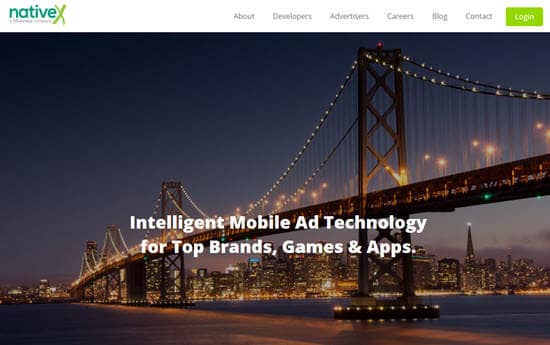 Tapjoy is one such platform for maximum mobile impact. It is one of the most popular Incentivized Ad Networks that make monetization easy for advertisers and app developers.
It's been engaged in continuously driving peak performances for the world's top brands and successful app developers.
It's one of the best ways to fuel your mobile success by leveraging Tapjoy's data, technology, and expertise (High impact video ads), thereby getting unparalleled results. It helps to boost revenue while improving the user experience.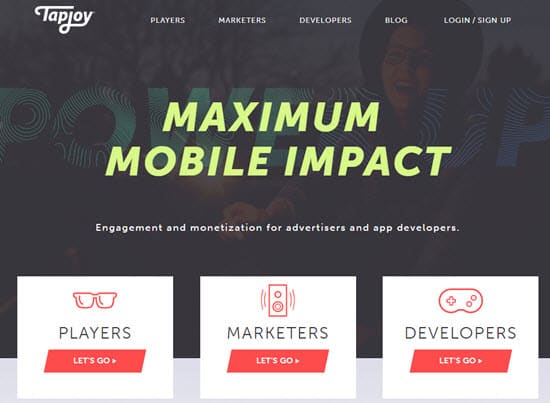 Super Rewards is one of the best platforms offering payment solutions and Offerwalls for apps, games, and websites.
It makes it easy for users to purchase or earn your virtual currency.
Salient features:
High quality offers that reward in virtual currency.
New offers each day, thereby making users frequently return for earning.
Has one of the fastest payouts.
Multi-platform functionality is allowing users to transact on the web and mobile.
Auto-translation of offers and payment options.
A real-time prevention system.
Single point integration, real-time reporting dashboard, 24x7x365 support, and accelerated payment terms.

ADColony is regarded as one of the largest mobile advertising and monetization platforms out there. It's a highly popular platform with a reach of over 1.5 billion users globally.
ADColony was founded in 2011. Mobile developers created it for mobile developers.
ADColony is best known for its exclusive Instant-Play™ HD video, Aurora™ HD Interactive video, and playable technologies.
ADColony is also famous for its global performance advertising expertise.
ADColony has offices in the United States, United Kingdom, Turkey, Norway, Sweden, Germany, Denmark, South Africa, United Arab Emirates, Japan, South Korea, Singapore, China, India, Vietnam, Indonesia, Philippines, and Australia.
ADColony Info:
Types: Ad Servers, App Installs, Mobile Ad Network, Mobile DSP, SSP
Mobile Platforms: Android, IOS
Ad Formats: Interstitial, Rich Media, Video, Rewarded Video, Banners, In-App, Incentivized
Models: CPM, CPA, CPI
Trading Models: Programmatic and Real-Time Bidding
Targeting: Demographic
Key Markets: US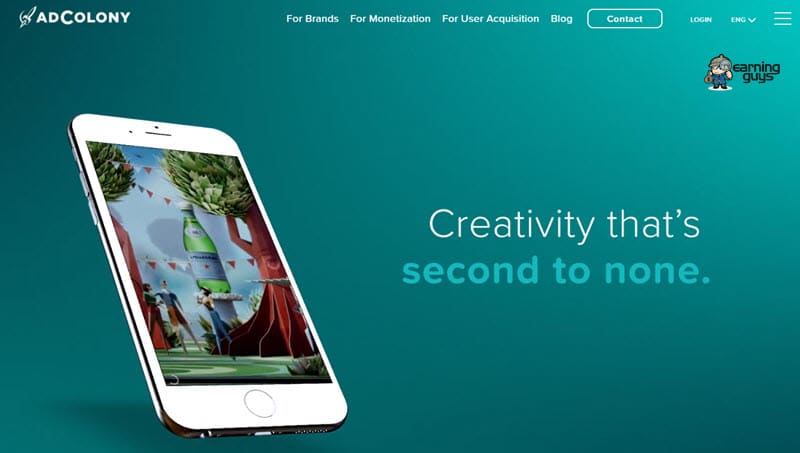 CPIMobi allows you to promote your mobile apps on a CPI basis. It will cost you only $0.09 per install. It offers the opportunity to acquire users from its innovative advertising platform. Plus, expect high conversion rates.
Moreover, it makes it very easy for you to create and run your campaign. It takes not more than 5 minutes. It enables you to connect your advertising campaign with their publishers.
It even offers as many as 50 installs for free to verify the quality of traffic.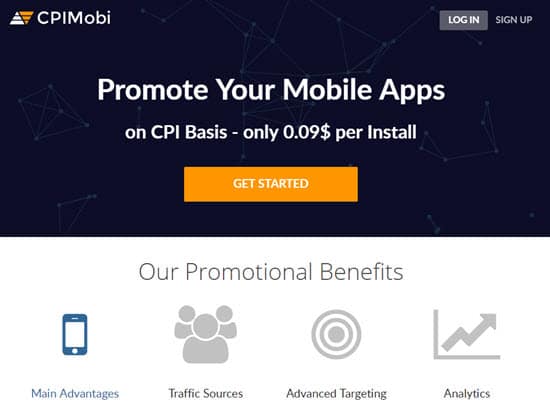 All in all, Incentive marketing stands out as one of the best promotional methods for promoting your mobile application or game.
So, incentive traffic can give your app or game a good boost in popularity in a matter of a few days or weeks by driving additional traffic to it. It can make your app a bit more popular than it looks right now.
Incentive traffic can trigger a few additional hundred downloads and convince users to download and install the app. It attracts more people to your application or game.
We hope that you now understand what incentive traffic is.
It is a proven method for boosting the ratings of your apps or games. We have also listed the best incentive traffic sources and hope that you will benefit much from them.
That's all in this presentation.
If you found the post useful, please share it on Facebook, Google Plus, and Twitter. We welcome your comments and suggestions.