Choosing a hosting service for your website is probably the most difficult yet necessary choice to make, wouldn't you agree? What if I tell you that some other free web hosting options provide you with all the basic features you would need to run a website? Finding good and free WordPress hosting is more difficult.
In my opinion, the sole reason behind this dilemma is the fact that you aren't sure how big you believe you can get, which is totally understandable. Nobody can predict the success of your website, so it wouldn't be smart to buy a paid hosting plan when you don't know the potential of your business.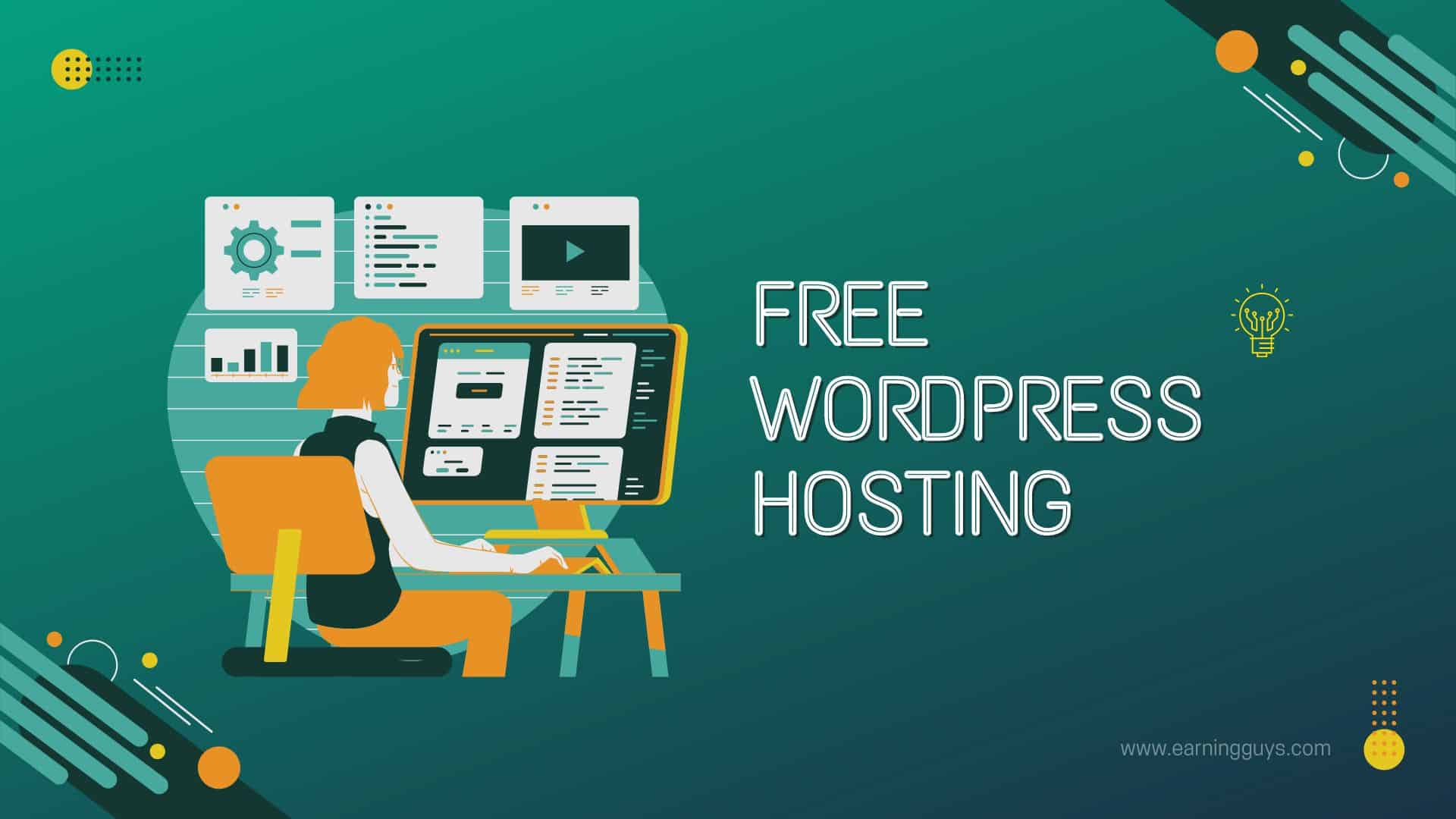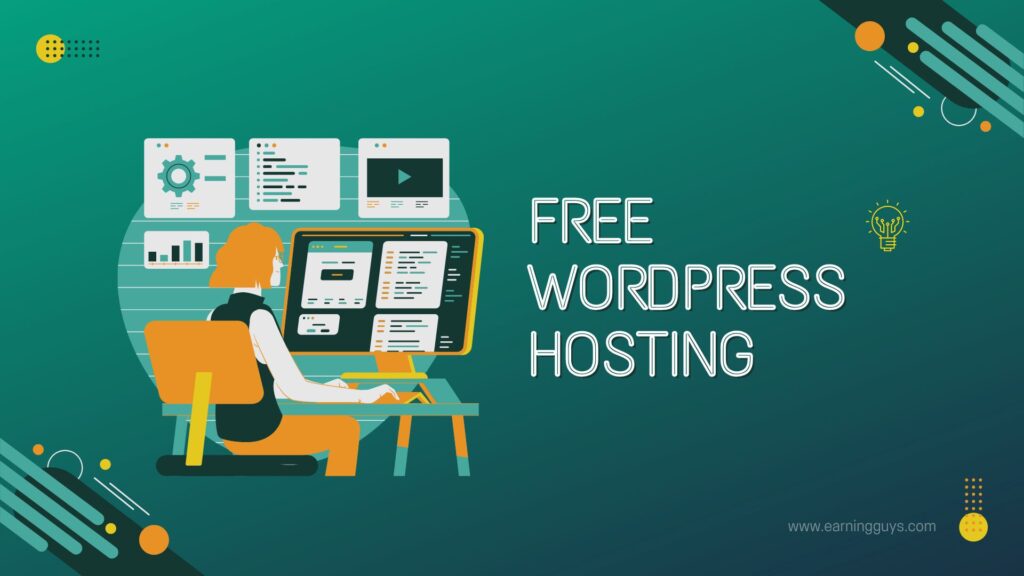 To save you from this predicament, in this list, I have picked the top 10 Best Free WordPress Hosting Platforms for you to choose from. They all offer basic as well as some advanced features without bombarding you with any kind of ads on your dashboard.
10 Best Free WordPress Hosting
Let's get started!
WordPress is an open-source platform allowing people to design their sites and be independent owners of them. WordPress.com (being a part of it) is a web tool that helps you develop a website, but under its hosting service merged with it.
The hosting plan offered by WordPress.com is free and has its fair share of pros and cons. For instance,
The most significant benefit of WordPress is its interface. WordPress is very beginner-friendly and perfect for non-tech people. With WordPress.com, you don't have to be a master coder or a web designer to create and run a website.
Second, WordPress has a lot of free stuff to offer to its users, including but not limited to a customizable dashboard, a customizable website, Unlimited Bandwidth, and a free SSL Certificate.
However, you should also know some restrictions about the free hosting plan.
Limited Customization: WordPress's free hosting only offers limited themes. Moreover, you couldn't install any third-party plugins on your dashboard.
No Custom Domain: While using the free plan, you'll have to stick with what WordPress offers. (i.e., www.abc.wordpress.com) unless you buy a domain name.
Limited Storage: WordPress offers you default storage of 3 GB per website, which would be inconvenient in case you plan to expand your site.
The biggest turn-off of a free plan is that it doesn't allow users to monetize their platform, meaning you can't run any ads on your WordPress site.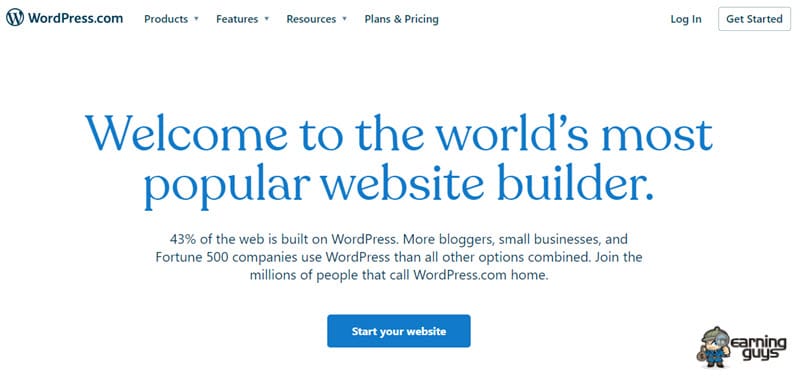 Founded in 2003, AccuWeb Hosting is a platform providing ad-free hosting services. It is perfect for people wanting to host one website.
It offers users a lot of generous features in terms of storage, emails, and bandwidth.
However, using Accuweb hosting for a complex website may not be good.
Following is a list of features you'll get with Accuweb Hosting's free plans
Storage and Bandwidth – Accuweb offers 3GB of storage and 30 GB of bandwidth.
Easy Installation – It has an in-built WordPress Installer that helps you integrate your website faster than the speed of light.
Basic Customization – Accuweb allows users to have custom domains and also supports 25 custom email accounts.
Cons Of Accuweb Hosting
One account equals one website: You can't host over one website with Accuweb's free WordPress hosting plan.
The biggest drawback of Accuweb is that it has only one server location, i.e., in Canada.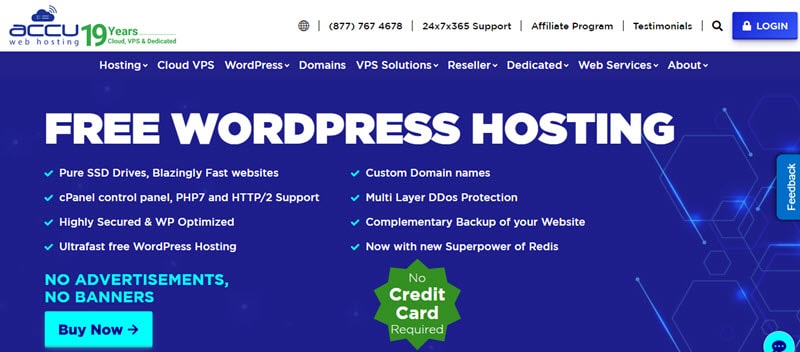 Infinity free is a hosting service under the company iFastNet and is said o be used by 300,000 people.
Infinity Free hosting plans offer a lot of freedom to its users in terms of storage and bandwidth, further making it perfectly suitable for people with high-traffic websites.
Other than these, Infinity Free has tons of other features to offer to its users, such as,
SSL Certificate: Infinity free is very rigid about protecting users' privacy and thus provide free SSL certificates to every user.
Easy script installer: Installing WordPress and other web tools become a park walk.
Supports Multiple Websites: Thanks to Infinity's 400 MySQL database, Users can host multiple high-traffic sites without any problem.
Can have up to 10 Email accounts.
De-Merits that come with using Infinity Free:
Limited file sizes: The files you upload on the website cannot exceed a size of 10 MB.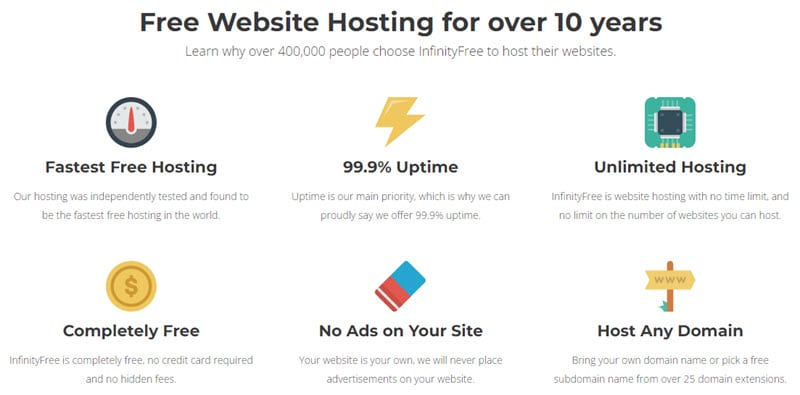 000Web Host is another great hosting service if you are running tight on a budget. 000Web Host is a free website hosting provided by Hostinger ( another giant in the web hosting space) with a range of useful features, such as a website developer, WordPress integration, DDoS protection, etc.
All this without bombarding you with any ads.
Here are the features provided by 000Web Host that'll help your site function at its best.
Pros
Integrated Website Builder: 000Web Host uses software called Zyro to build your website. Zyro is a powerhouse when it comes to website templates. It has hundreds of templates and designs for Business, E-commerce, blogs, portfolios, and resumes.
Furthermore, it lets you customize each text, image, video, menu, etc.
You also have the option to use CMS programs (like WordPress) or directly upload code for your site.
Dedicated Control Panel: All plans of this web host provide you with a dedicated dashboard to manage and review all of your site's important information from one place. You get access to all websites (if you have multiple), site backups, website traffic analytics, emails, etc.
Solid Protection: 000Web Host offers an SSL certificate and DDos protection regardless of your plan. Because of this, it makes it very difficult for hackers to get in or for any information to leak out.
Impeccable Up Time: 000Web Host is said to have an uptime of 99%, meaning their servers will always be up and running at any given time.
Cons
Domain Name: Similar to WordPress, you'll either have to buy and integrate a domain name or use the default one.
Performance Issues: The hosting's performance has taken a hit in some aspects. For instance, the website installer is slow and may take a long time to set up a new site.
Also, the more elements and customizations you add, the slower the site's loading speed gets. Thus, it is safe to say that 000Web Host is not built to run complex websites.
Support Services: As a free user, you'll not have access to live chat or call; instead, you'll only have a forum to post your problems.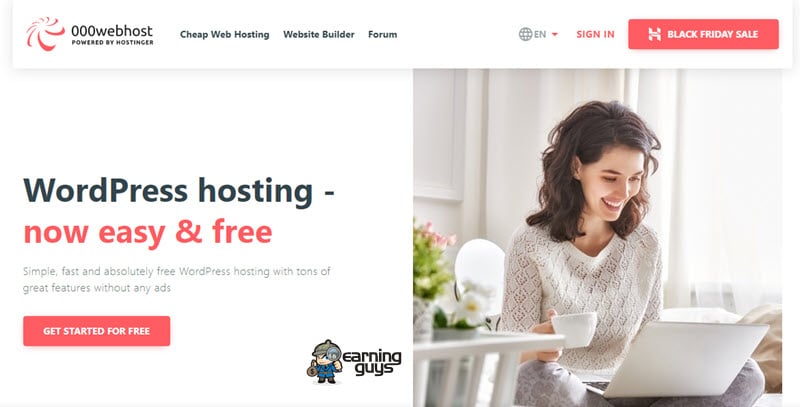 Founded in the same year as Accuweb, Award space is another great free WordPress hosting service. Award space will prove to be a great platform if you have low-traffic websites since it provides lower storage (1 GB) and bandwidth (5 GB) than other hosting providers.
Pros of using Award Space for your website:
Host up to 4 websites: This free WordPress hosting platform allows you to host up to 4 websites, i.e., one under the main domain and the rest under sub-domains.
Professional Email Account: Award Space offers its users a professional email account, and that too, for absolutely free.
Accessibility: In Award Space, you can access as well as control every part of your website, be it databases, servers, PHPs, etc.; you'll be eligible to have full control over it all.
Apart from this, the low bandwidth limit is the only major con regarding Award Space.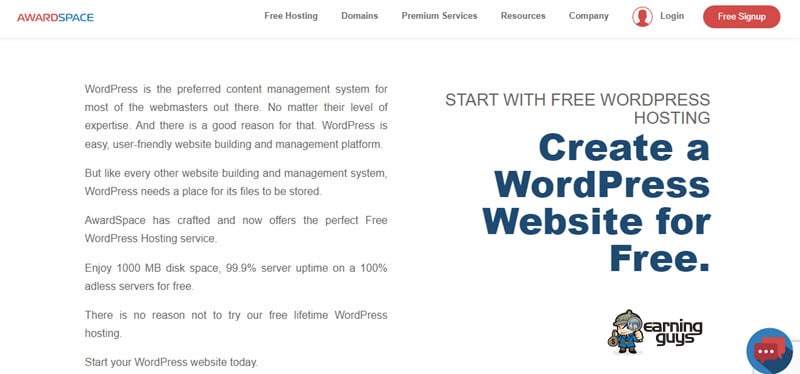 Googie Host takes the phrase bang for the buck to the next level. What I mean is, though you avail of a free plan, you'll get tons of features that other hosting platforms do not offer.
For instance,
Free Website Builder: Like 000Webhost, Googie Host also uses Zyro website builder to help beginners and even experts build stunning websites for their personal/business use.
Unlimited Subdomains: Googie Host offers its customers unlimited domain names, i.e., you'll still need to purchase a primary domain name, but under that, you can host unlimited websites using subdomains.
Access to control panel: It aids users in better managing their website using the website's control panel. Here you could add customized themes, install scripts, and tools, create email accounts, etc.
However, there are some complaints users have regarding Googie Host
Some dips in server uptime: Although Googie host claims to offer a 99.99% uptime, users have noticed downtime now and then.
Website Load-times: Website load times provided by Googie Host are not the best but seem to do the job.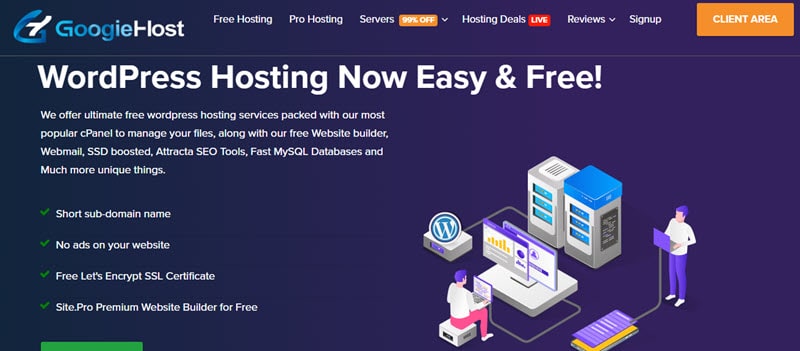 As the name suggests, Free Hostia is a platform offering free WordPress hosting. Free hostia has one of the simplest user-interface which might be why it is the most recommended free WordPress hosting today.
Some remarkable features you'll get with their free plan include:
You can have up to 5 hosted domains and three professional email accounts.
Total of 6 GB Bandwidth Storage.
24*7 web security and support in case of any issues.
Cons:
Free Hostia offers limited disk space (250 MB), making it nearly impossible to host big and complex websites.
There are mixed feelings when it comes to web speed since it doesn't offer the most bandwidth storage; as a result, you may face slower load times.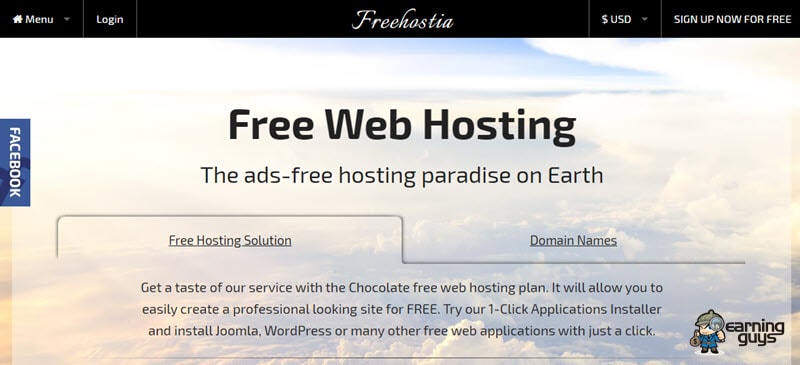 Much like Infinity Free, ByetHost is a subsidiary of iFastNet, a British web hosting company. It provides both free and paid shared hosting services and features perfect for a casual blogger.
To name a few, Byethost offers you,
Website Builder: Don't know to code? No worries; Byethost's one-click WordPress installer, Softaculous, does the heavy lifting for you. It offers you hundreds of website templates to help you design the perfect site.
SSD Space: SSD space is one of the top factors when it comes to your site's speed, and Byethost understands that, which is why it offers users unlimited SSD space.
Control Panel Access: Byet Host enables you to access the website's control panel, giving you the freedom and tools to manage your site however you want.
Problems you might face with Byethost:
Basic Protection: Although Byet host does offer you a free SSL Certificate, it doesn't protect your site from more powerful cyber attacks like DDoS and data breaches.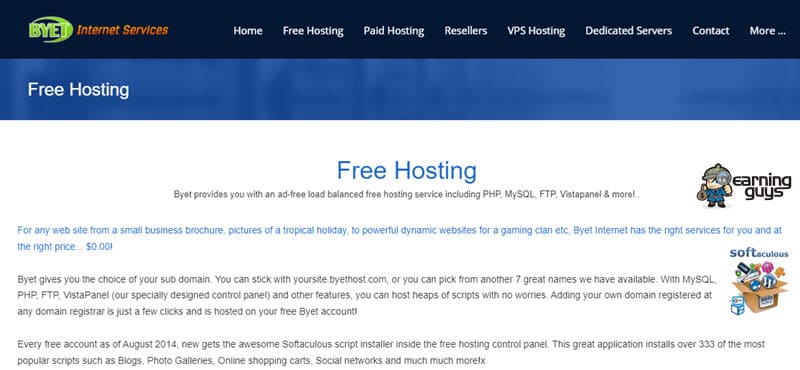 CloudAceess is a platform providing free cloud-based hosting services for WordPress and Joomla. In addition, CloudAccess's service is loaded with features for first-time and veteran website owners.
They offer 500 MB of Disk space, unlimited bandwidth, and a no-ads policy for starters.
Other than these, Cloud Access does offer some unique features to its users :
Free Training: Cloud Access offers free tutorials and lessons so that they can learn about website creation and management.
Site Replicator: Its free site replicator allows you to duplicate your website instantly. This feature helps test and transition sites between staging and live.
Data Backups: Cloud Access also has the tool to create daily backups of your site to make sure you never lose any data.
Cons of using Cloud Access as your hosting service:
Limited Sub-domains: With Cloud Access, you can only use sub-domains. To use a primary domain, you'll need a paid plan.
Inconvenient logging system: You'll need to log into your control panel at least once every month to keep your site up and running.
Rigid Website Policies: Cloud Access will always have control of your website, meaning they can shut your site down if you violate any of their terms.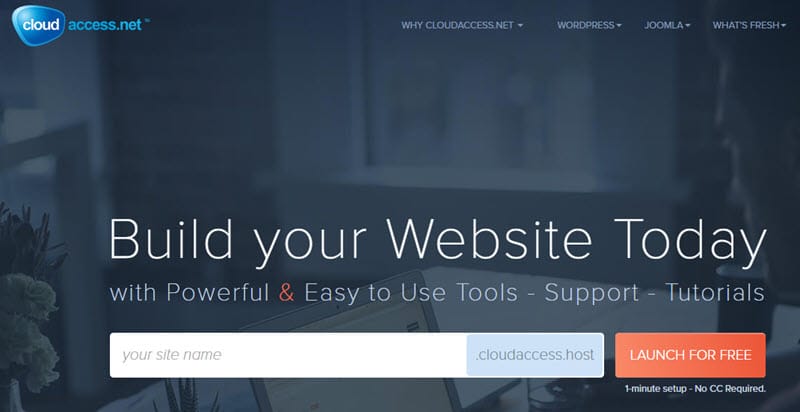 x10Hosting is the second and last cloud-based free WordPress hostings to be on this list, which basically means that your site's data isn't dependent on a server but instead on a cloud.
This makes it all the better because this way, you can host complex (eCommerce) and high-traffic websites. Besides that you get all the other features too, like
Domain and Sub-domain support for hosting more than one site.
Control panel access and the option to integrate a custom hosting dashboard like (Hostinger Panel, Plesk, etc.)
WordPress Auto-installer for designing a website conveniently.
Cons that come with x10Hosting:
Limited locations: x10Hosting is available only at limited places around the world.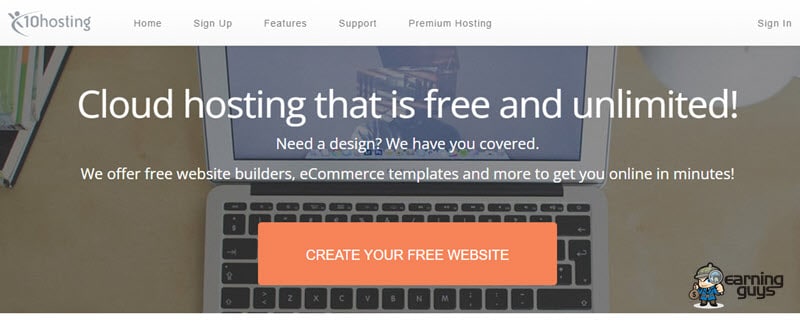 Bottomline
These were our picks for the Top 10 Best Free WordPress Hosting available out there. All these websites are similar in terms of what they offer, with some being a bit better than others. But it's a free service at the end of the day, and you can't expect to get premium-level features and support for your site.
If you are still confused about which one to pick, I'd recommend you to start with any one of them, see if you like their interface and if you do, stick with them until your site gains some traction, and then, you can opt to upgrade your plan to a paid one.
All of their paid plans are affordable and worth switching to if you have a slightly bigger and more complex website.