In this post, we will look how Long Tail Keywords helps to boost search traffic without focusing a lot on link building or off page SEO.
Search Engine rankings play an important role when it comes to gaining traffic for your website. That said, it is a big challenge to rank high on search results page for keywords that people keep searching. Particularly, it is a big ask for beginners who want to rank well for keywords with a limited budget and within a competitive niche.
So, what's the easy way out for gaining visitors to your site?
The answer lies in targeting Long Tail Keywords.
Here, I will take you through each and everything that you need to know about Long Tail Keywords including How to Generate Traffic with Long Tail Keywords.
Now, let's begin the journey and see how Long Tail Keywords can prove to be a valuable key to gaining quality visitors to your site that are ready to convert.
What are Long Tail Keywords?
Long Tail Keywords are keyword phrases which have at least three or sometimes as much as five words in the phrase. They are used by searchers when they are looking for something rather specific. The key feature of these keywords is that they are highly specific.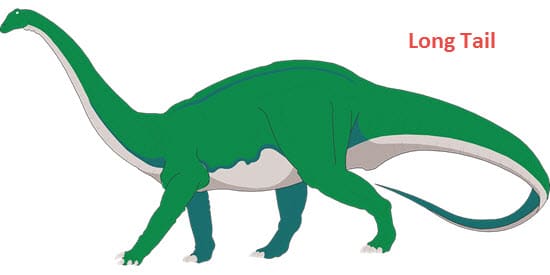 Moreover, they draw less but quality traffic for a website which proves instrumental in more conversions than normal keywords. So, these keywords have a high conversion value as they tend to focus on a specific product.
On a lighter note, long tail keywords refer to the diverse, weird and wonderful ways people search for in any given niche. In fact, people don't just search using broad and generic 'head' keywords. They usually define and clarify their search using more specific and technical terms that refine their search.
So, for example, instead of using just, 'backlinks' searchers use long tail keywords such as 'generating backlinks with guest posts' or for that matter, 'web designer in New York' instead of simply using, 'web designer'.
Now, the big question – why you should focus on employing long tail keywords strategy?
The answer, long tail keywords are low in competition, have searcher intent, come with high demand and can earn you a high rank on SERPs.
However, if you want to profit by focusing on long tail keyword strategy, it is important to have a clear understanding of the vision of your company, your product and last but not the least your website. So, you have to make the right efforts to rank for long tail keywords.
First, you need to be well aware of the website or the product that you are offering to your audience. You should know what makes your product or service special and unique. You should clearly write them down. It will be then much easier for you to make your audience like and buy your product or service. It will be going to be the mission that you want to promote to your audience.
Secondly, you should focus on finding your niche. It is important in a highly competitive marketplace as it lets you make your product or website stand out from this market. You should use less competitive long tail keywords to gain high rankings on SERPs. Here, it is important to note that you should avoid difficult terminologies. Rather, you should use words that are often used by your target audience.
When you have done the above two things right, the benefit of using long tail keywords will follow soon. You should use the definition of your mission in choosing the long tail keywords that you want to get ranked. And, of course creating quality in-depth content around long-tail keywords will make your task easy.
With Long tail keywords, the chances of ranking high on the SERPs increase. Secondly, the conversion rate also increases. With longer and specific search terms, searchers are more likely to buy your product or service.
On Page SEO: How to do it right!
How to Generate Traffic with Long Tail Keywords
From the ongoing description, it would be now clear to you that with "long tail keywords" you can stand out from the competition and can rank at the top of SERPs.
It is a gem of internet marketing technique that helps you rank high in search results. The key lies in actively using 'Long Tail Keywords' within your content, linking structures and rank tracking.
In fact, as much as 70% of all search queries involve long tail terms, so there is tremendous value in using and controlling those keywords.
The approach to generating traffic with long tail keywords starts with focusing on ranking a bunch of pages for related long term keywords that get searched, say for 5000, 500, or even as low as 50 times per month. There's no point on focusing keywords which have high search volumes but also involve a high competition that can leave you way behind on SERPs.
Here's how you can start:
Check for Keywords that Your Competitors Rank for: It is always a better idea to start with what is already working for your competitors. So, find out a competitor's site that you admire. Then search that competitor's domain using tools like "SEMRush". It will give you an overview of competitor's site including domain rank, the total number of backlinks, etc. Next analyze their "Top Pages", that is their most popular pages. With a quick scan, you can spot keywords that you can use to get more related ideas. These keywords prove as great idea starters for finding more long tail keywords, and you know that they are topics that people like to link back and share with others.
Plus, you can find pages that are doing well for a competitor, but you know that you can certainly improve upon it and make it much popular with your target audience. So, you can improve upon the stuff, and come with something unique for your visitors. By analyzing the backlinks to the popular pages, you can reach to those sites with your new and better resource on that topic.
Keyword Brainstorming: Questions from customers and prospective customers can be made into a blog post on your website. People on search engines actively search such content. So, you can use these questions as content ideas and come up with quality content around long-tail keywords – the phrases that people are putting up as questions.
Example – "Why to use Off-Page SEO Techniques?" A blog post can be framed around this question using long tail keywords.
Next, it is important to target long tail keywords in your content. It would go a long way in generating quality traffic to your website. You can start by using the exact keyword in both the page title as well as with the heading that goes on the page. It is the specific long tail phrase (keyword) that you hope to rank. Make sure you use your keyword in the heading of your page as well as the content of your page.
The idea is to keep finding low competition long tail keywords and adding blog posts that zero in on that very topic. However, even the best long tail keyword will fail if you do not deliver great content. So, create high-quality content that is focused on your keyword. Be patient and don't expect that the rankings will shoot overnight.
Sometimes, it may take months for new websites to rank well in the search engines. If you do the above things, you will surely succeed and get fantastic results.
How to find Long Tail Keywords
There are tools and software for finding long-tail keywords. In one of my earlier posts, I have shared best tools for keyword research – 10 Best Keyword Research Tools. Therein, I have explained features of each of those tools, and you can choose the one that suits your need. Herein, I list out two of my favorite long-tail keyword research tools which are Google Keyword Tool and SEMRush.
Google Keyword Planner is a popular keyword research tool. It is directly linked to AdWords. You can use your AdWords account for carrying out keyword research. It comes with powerful search features. You can do a broad, match phrase, or even an exact search. It reveals the competition level as well as furnishes data on search trends along with global and monthly searches. Most importantly, it is a free keyword research tool.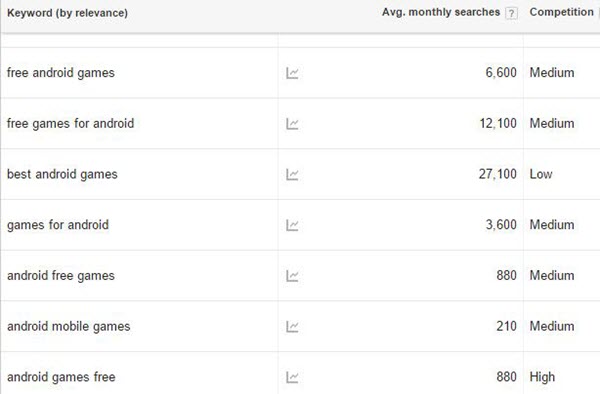 SEMRush is a complete SEO Tool and helps in keyword research. It is reliable and accurate and proves to be a valuable tool in finding long-tail keywords. It comes with a quick turn- around time and displays keyword lists and search trends quickly. It even provides a detailed backlinks report. SEMRush is an easy-to-use tool and thoroughly interactive.
It provides detailed Domain Analytics as well as Keyword Analytics which is its core features. It provides data for organic search and also for paid search. Long-tail keyword suggestions can be found in its phrase match report. It comes at a price of $69.95/mo. However, its basic features are available for free.
Besides these above tools, you can also find long tail keyword suggestions by using the very handy and simple Google Autocomplete Tool. It can be very useful keyword research tool for beginners who are looking for keyword suggestions and content ideas. It comes as an auto-suggestion feature of Google Search. Most importantly it is free.

This feature of Google search allows you to find long-tail keywords easily in any niche. You just need to type in your first keyword. Its auto-suggestion feature provides keyword options based on popularity. You can select your preferred option from the suggestions. However, if you wish to get other additional details such as number of searches, competition, CPC, and other important information, you have to use another keyword research tool.
So, we see that Targeting Long Tail Keywords can prove immensely helpful in generating quality traffic to your website. With long-tail keywords, your rankings on SERPs get a boost and searchers readily subscribe to your content or buy your products and services.
That said, Long Tail Keywords cannot alone do the trick for you.
You have to come up with quality content around long-tail keywords that lives up to the expectations of searchers. It is then that searchers will value your products or services and will go onto buy them. High conversions is what you are looking for and with long-tail keywords, you certainly get an opportunity to convert them into loyal customers.
So, you should focus on long-tail keywords, and the rewards will follow soon.