Social media is a word, which most of the website owners are familiar with. It is a fact that the internet is considered to be the major platform for people for sharing and interacting with each other. This is the reason why social media marketing cannot be ignored.
It is important for you to understand that social media marketing is one of the most widely applied techniques through which you can interact, share and acquire knowledge about different issues and topics as well as promote your content and offers. It is helpful in building your brand image.
Here, I take you through the ways to promote your website with the help of Social Media Marketing.
Do you know that the major advantage of social media is that you can make your site informative and helpful for others?
YES, with the help of quality content and with rational information, you can easily enhance your natural listing among the top search engines available on the internet.
Creating compelling content is the first step that you have to take in building your audience base. However, without active marketing and promoting your content, you would not gain many visitors. So, to build your audience base, you have to adopt promotion methods, and there is no better way to promote your content than to do it on Social Media.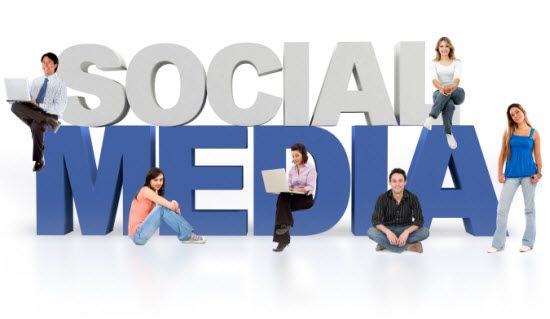 The methods offered by social media marketing are diverse. It is a powerful medium for reaching out to your target audience.
There are also some other methods available as well which include the use of white papers, blog writing, keyword targeted articles, press releases, RSS feeds, etc. For definite success, you can give priority to any of these methods.
Social media marketing and optimization involve direct planning and strategy layout with the help of which websites avail good popularity and ranking in the social sites as well as search engines.
How to Build a Social Media Strategy
Besides this, you can say that social media optimization is a set of methods with the help of which you can generate a good amount of publicity via the internet and at the same time make a link between websites and online communities.
It is significant for you to know that social media can also make the process of bookmarking and tagging quite easy. For instance, if the content available on a site is tagged then it will be visible to other people generating viral traffic. If you wish to comprise social media tagging on your site, then you can go for various tagging links.
Some of the available tagging links are Del.icio.us, Digg, Technorati, Reddit, etc. It is an interesting fact for you to know that these tags can be included with other pages of the site in addition to the home page. Furthermore, when the visitors click the tag button of your site then creating a suggestion box will be an additional benefit. This will help the visitor to acquire an appropriate category and notes.
With the help of social media optimization, you can certainly produce traffic onto your site. Nowadays, it is a choice for most of the business personnel.
As a matter of fact, as much as 80% of marketers are already promoting their content on social media.
This is because it stays ahead of all the other publicity methods available in the market. Surely, if your content is published in the form of an article, audio or video file then it will attract a large number of visitors within a short period.
These are all the valuable things that you can acquire from social media. Your site will not only have its presence on the internet but also ranked in top websites by all the search engines.
Let us see some of the very popular and effective ways of promoting your website with the help of social media channels.
10 Social Media Marketing Mistakes
Produce Intriguing and Useful Content
To be able to promote your website with the help of Social Media, the first and foremost step that you need to take is to come up with intriguing and useful content for your social media audience.
You must understand that social media savvy readers won't just share ANY content.
So, the content you produce must be unique, sophisticated and should provide useful information that is rarely found anywhere else.
This is the first and essential step that you need to take for making your social media marketing efforts a great success.
Nowadays, titles and images form an integral part of content creation. Intriguing titles and images invariably attract readers.
You should always make efforts to come up with creative titles that can save you from getting lost in the crowd.
An interesting and creative title makes the first impression, and the reader is tempted to open and read your content.
Eventually, the reader will share your content, if it is interesting.
Secondly, images in your content play an important part when it comes to sharing your content on social media platforms.
After all, Social Media is all about images, big and colorful. So, you should populate your content with unique and recognizable images.
You can share infographics as well as also use free tools for creating blog graphics.
Integrate Social Sharing Buttons on your Website
Integrating your blog or website with Social Media goes a long way in promoting your website or blog on social media channels.
It is crucial to bridge the gap between popular social media sites and your content. People who visit your site need an easy way to share your content.
By integrating social media elements into your site, you provide them with an opportunity to share your content easily.
For this, you can integrate social media buttons on your site which will help readers to share your content.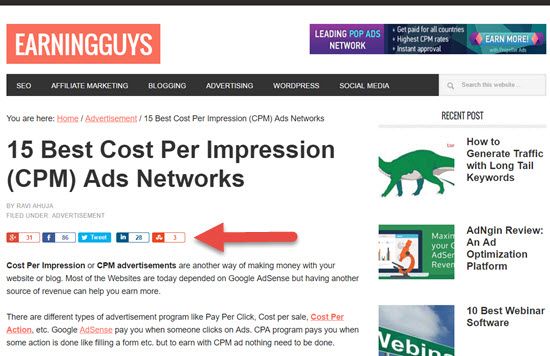 Use of Social Bookmarking
Social Bookmarking lets you share your blog or website page across social media sites such as Pinterest, Reddit, StumbleUpon, Delicious, Digg, etc. All these social media sites have a large audience base. It is the best way to reach out to readers. So, you should share your blog posts on as many top social media sites as you can.
Whenever a visitor clicks on your post on a social bookmarking site and likes your post, it increases the post rankings on it thereby providing you an opportunity to feature on the top pages on social bookmarking sites.
This helps you to gain more visitors for your post as it becomes visible to other visitors. So, you reach out to searchers and enthusiasts and spread your message in an easy and effective way.
However, there are certain things you must be careful about while doing social bookmarking.
First of all, you need to share posts at a consistent frequency.
You can even use scheduling tools such as Hootsuite, Buffer, SproutSocial, etc. Remember to update on a regular basis.
You should also check out for the optimal time for posting using free social bookmarking tools.
Always remember to share a photo with the post.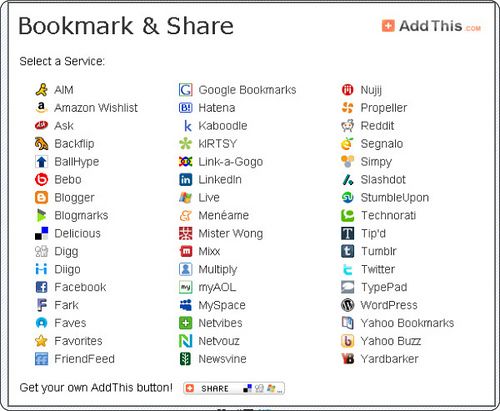 Using Social Networks
There's one thing about social networks, and that is there are lots of them. Each month the list keeps on increasing.
There are big social networks as well as niche social networks.
However, it is difficult to gain interaction on every social network. A better strategy is to focus your efforts on promoting your website on some of the best social networks.
It would be a good strategy to focus on just a couple of social networks so that you can channelize your efforts and gain the best results.
In selecting a social network, there are a few points that you should always take note.
The first step should be to identify the target reader. Once you identify your target readers, next determine the social networks that are preferred by your target readers.
In general, the social networks that send the most traffic to blogs or websites include:
• Facebook
• Twitter
• Google+
• LinkedIn
• Pinterest
• YouTube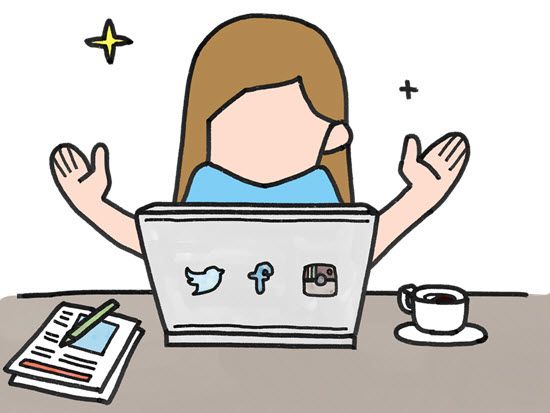 If you are targeting professional readers, you might get good traffic volume from Google+ and LinkedIn. On the other hand, if your target audience is visual, it would make sense to focus on Facebook, Pinterest, and Instagram.
1. Promoting Your Website on Facebook
Promoting your website on Facebook requires you to have a Facebook Business Fan Page. Visual components and layout are key aspects of the Facebook experience.
To further your conversation with audiences on Facebook, you need to post industry-related articles, images, and videos.
Typically Facebook offers three different ways to post your content: link posts, posts with images, and video/rich media posts.
You should schedule and submit your post as a basic Facebook update on your profile as well as a Facebook page.
Some other tips for promoting your website on Facebook is:
Identify active groups in your niche and share your posts in each of these groups.
Message your friends and colleagues in your Facebook network and ask them to share your post on their profile, page, and group.
Let them know that you have created a useful and interesting piece of content.
There are numerous Facebook Groups for nearly every niche. Join these groups and share your content.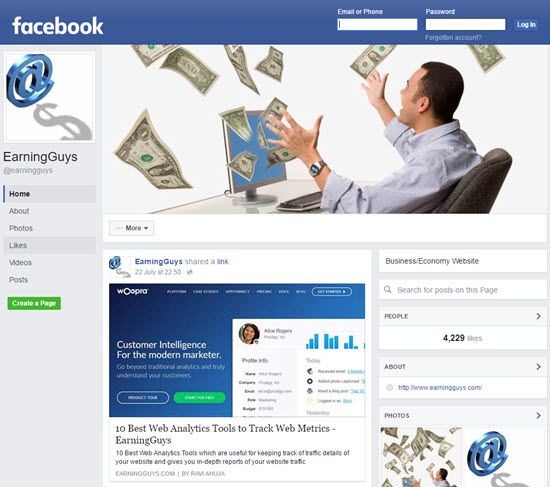 2. Tweet it on Twitter
Twitter is one of the most popular social media marketing platforms that let you broadcast your updates across the web.
You need to follow tweeters in your industry or related fields and should gain a steady stream of followers in return.
You can tweet regarding discounts, new launches, news updates and can even promote your blog post links with attractive titles and images.
You can even sometimes post fun and quirky tweets. Use Twitter to interact as much as possible.
You can follow these useful tips for gaining traction for your blog posts on Twitter.
You can use Twitter's search function to find tweets that have similar content as your blog post. Reply to their tweets and share similar content that is useful for them.
You can direct message to people that have shared similar content
Always remember that people who have shared your posts in the past are most probable to share your new content. Message them about your new post and ask them to share it.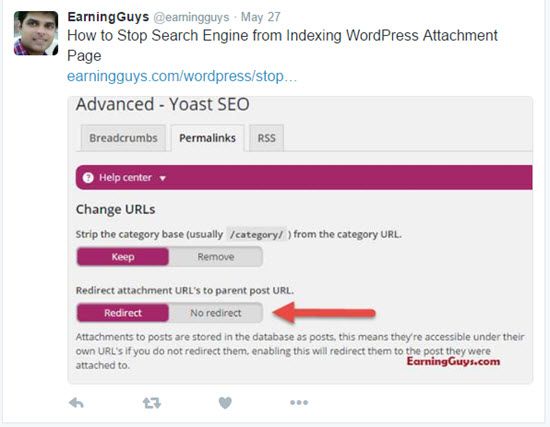 3. Use Google+
Google+ is another popular social media platform. You can use Google+ to upload and share videos, posts, images, and links.
You can segment your followers using Google+ circles and promote special offers to followers in that circle. Google+ allows you to view all your +1s.
Google+ is a hybrid of Facebook and Twitter. It offers the Hangout feature and allows you to host video conferences.
Try experimenting with Google+ to gain followers and popularize your blog or website on this powerful platform.
You can look out for people in your niche who have shared similar content and share your post with them. They are most likely to promote your post in their groups and peer circles who have similar interests.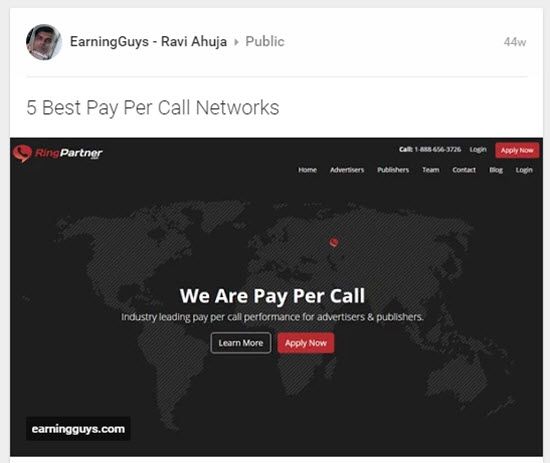 4. Pinterest
The Pinterest image-centered social media platform has gained widespread popularity.
You can use Pinterest to showcase your product offerings and develop your brand's personality with some unique pinboards.
5. YouTube
YouTube is the first and number one place for sharing video content. If you want to profit from this incredibly powerful social media marketing platform, focus on creating interesting "how-to" videos.
With "How to" Videos you also get the opportunity to rank in Google search results.
Join Social Communities
You can join Facebook and LinkedIn groups that are relevant to your niche. By joining social communities, you can gain recognition for yourself and your blog.
You should start by participating in conversations and helping those who have questions. Later on, you can share your posts links.
Use Paid Social Media Advertising
Paid social media advertising is highly worthwhile as it helps to expand your reach in a cost-effective way.
It offers you an opportunity to showcase your content and offers to a huge audience at a very low cost.
However, it is recommended that you should limit your social media advertising efforts to only major networks such as Facebook, Twitter, Google+, and LinkedIn.
It is always better to promote your content in your niche.
You can segment by age groups, demographics, and other factors so that you find the right set of audiences who might be interested in your products and services.
That way, you can make your efforts count and better utilize paid social media advertising.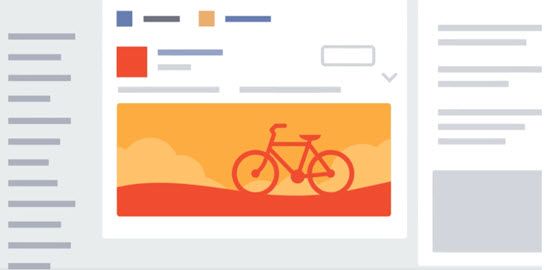 Why You Should Use Twitter Ads
Facebook Ad Setup Step by Step Guide
Use Social Media Management Tools
There are quite a few social media networks that you have to manage to promote your website effectively on social media channels.
That's why it becomes of utmost importance to use effectively and manage social media sites. Social Media Analytics has taken the forefront.
With Social Media Management Tools, you can automate most of your social media tasks and hence can save lots of your time and effort.
In one of my posts, I have listed out 10 Best Social Media Management Tools that can be very useful for managing your social networks. Just have a look at it.
These were some of the quick and effective ways to promote your website with the help of social media channels.
Social Media Marketing is both fun and effective at the same time. Plus, social media signals play an important role in your website's search engine rankings.
So, you should effectively utilize social media networks for promoting your website or blog.