A successful blogging journey invariably involves having loads of traffic. In fact, blogging is profitable only with traffic. So, if you are blogging, then we recommend that you should read through this post.
It's a post that shows you how to get traffic to your blog. The post lists out essential tips and tricks to increase blog traffic. It contains pearls on how to drive traffic to your blog.
You must know that traffic is the essential element for the success of your blog. Without traffic, your blog is doomed for failure.
So, it starts with visitors. Traffic provides the much-needed visibility to your blog.
Traffic fulfills various objectives such as building brand awareness, selling products and services, positions you as an expert, open doors for engaging and selling, as well as allows you to connect and network.
So, success with blogging begins with traffic.
There are over 150 million blogs online, and out of these only a few thousands of them are able to attract satisfying readership.
The common element in all these successful blogs is that they focus on maintaining and increasing blog traffic.
So, if you want to put your blog on the list of "successful blogs," then you should know and implement strategies on how to get more traffic to your blog.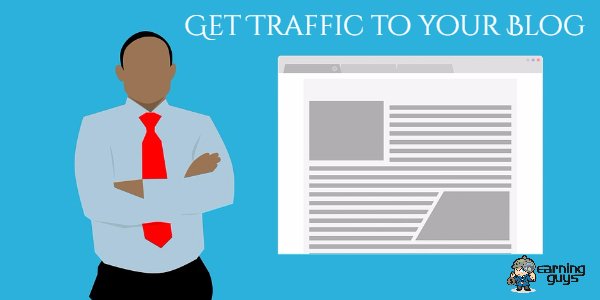 Here, we explore and show you the ways and tricks for increasing traffic to your blog.
10 Best Ways to Get Traffic to your Blog
Let's begin:
Traffic Strategy #1: Create Viral Content
Viral content can be the best way to Get Traffic to your Blog. Herein, you get to know three secrets of creating viral content for increasing blog traffic.
Well, it begins with writing great headings. In fact, studies have shown that as much as 8 out of 10 people will click and read your content if you get the heading right.
It's a well-tested concept and implemented by all the successful bloggers out there. So, it would help if you focused on getting your headline right.
Your headline should be crafted in a way that it succeeds in grabbing the attention of your readers. The headline should connect with your audience.
It should hook your readers so that they can't ignore your blog post. Moreover, it should drive them to read your content. It should tickle their brains or liven up their emotions.
One of the best ways to create enticing headlines is when they are polarizing. Your readers will either love these headlines or hate them. There is nothing in between. They can't ignore the headline, that's for sure.
So, the headline should encourage readers to click through your content. You should follow it up with quality and truthful content.
Next up: You have to get the length right.
Most of the viral content on the Internet happen to range from 3000 to 10,000 words.
In fact, more the number of words more are the opportunities for SEO. So, if you set the length right, you are in for a higher conversion rate. Moreover, your content needs to be deep and thorough. Remember that only deep and masterful content stands to rank on Google.
Studies show that you should make your posts north of 3000 words.
The advantages are many:
Most people are still doing 500-word posts. So, if you come up with content that's close or more than 3000 words, your blogs will stand out from the rest.
Longer posts can attract a good number of backlinks and organic leads
Your readers get more value out of your post. They get to find everything they are looking for and don't need to head elsewhere to supplement info.
These posts have the "staying power." They are evergreen.
Last, you have to come out with a "killer idea."
It starts with the following:
Understand what your audience wants
Brainstorm to generate content ideas
Generate ideas from useful comments
Generate ideas from reviews
For instance, you can use Quora to find out people's most pressing concerns and questions. You can even use BuzzSumo to engineer a viral post. You can take suggestions from Ubersuggest for generating blog post ideas. It's a unique keyword suggestion tool.
Always remember to read blog comments. You can get useful content ideas from comments. You can mine reviews and find out what users are saying of products and services.
Here's another bonus tip for you:
You got to properly structure your content so that people can scan through it quickly. You can structure your text by using sub-headlines, bolded text, and bulleted points. It will allow you to optimize your posts for readers as well as search engines. The format of your content plays a vital role in getting more visits and shares.
When you get these things right, you can make people come back to your blog and share your content as well as a link to it. It will allow you to retain and increase traffic to your blog.
Traffic Strategy #2: Focus on the Long Tail Keywords
One of the most successful techniques for gaining traffic to your blog is the use of the long tail keyword. These are queries that contain several words rather than just a short phrase.
For example:
"SEO" = short-tail keyword, also known as head term
"How to do SEO for the local business website" = a longtail keyword
Remember that it's difficult to rank for head terms. Moreover, the quality of traffic that you get with head terms is usually pretty low. The advantage with long-tail keywords is that they drive targeted traffic to your site. It's not just about traffic but targeted traffic. It's the power that you derive with longtail keywords. They face less competition, plus you get targeted traffic.
So, longtail keywords weed out passive users. Moreover, more than 70% of queries are based on longtail keywords. With longtail keywords, visitors are more likely to convert.
What do you need to do?
You got to identify the right longtail keywords for your website. It will help you to get the right kind of traffic. People who visit your website through longtail queries will be benefited from your website. They would find it very helpful. They have found out your article through a very specific and long query. So, your focus should be to generate longtail traffic. It offers less competition, and the probability of conversions is high.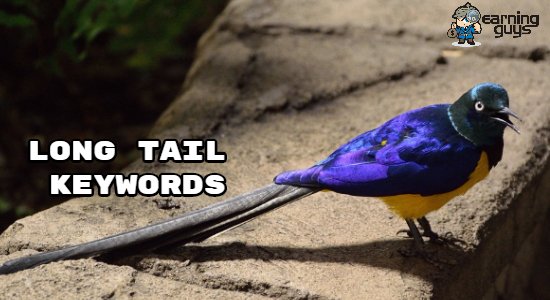 Traffic Strategy #3: Create Evergreen List Posts
Creating evergreen list posts is a proven method for increasing blog search traffic and get a lot of traffic to your Blog. It's a content that gets continued and sustained success. It's a fact that evergreen posts continue to generate traffic even after years of their original publication.
However, the important thing here is to figure out whether a topic has evergreen potential. The best way to do this is to find previous list posts that have enjoyed social media success. Moreover, the evergreen list posts should make a specific promise and should go on to address that specific promise.
A useful tip for coming up with evergreen list posts:
The higher the number in the title, the better chances it has that users get to click it and read your post. So, it has the potential to increase traffic to your site. It motivates readers to read and share the post.
For example:
The post titled '45 Blogging Tips' and more potential for clicks than the post with the title as '10 Blogging Tips'.
Last but not least:
Be creative and offer value to your readers. You can use the FAB technique to add value to your evergreen list post.
Features: What does the product do?
Advantages: How it is useful?
Benefits: What does the product offer you?
You can search for relevant forums and discussion boards. You can read relevant magazines, blogs, newsletters, and eBooks.
Remember to alert your email subscribers once you publish your evergreen list post. You can share it on Facebook, and other social media channels. You can even send outreach emails to the network of your friends or business partners.
Traffic Strategy #4: Guest Blogging
Guest Blogging is by far the best source for getting traffic to your blog. However, for guest blogging, you need to possess a love for writing. You need to be actively involved in blogging.
Moreover, the advantage with guest blogging is that you get an opportunity to contribute to a wider audience. You deliver value to a different group of readers.
Plus, Guest Blogging proves a viable source for referral traffic. When you furnish a guest post, you invariably include a small bio in which you can include a link to your website.
With Guest blogging, you go on to establish "brand presence" for your blog. Plus, you gain recognition in your niche. You are recognized as an expert. People get familiar with your name and brand. So, guest blogging can open doors for direct traffic.
How to get started with Guest Blogging?
You need to search sites that accept guest posts
Contact the owner or site administrator and ask for the opportunity to guest post. It helps when you are an active reader of the blog, go on to engage in blog comments and share the posts
You should pitch topics or articles.
The good thing with guest blogging is that more you do it, the better you become.
Traffic Strategy #5: Email Traffic Generation
Here's a "big" fact for you.
There are more than 5.6 million active email accounts across the globe. Moreover, 124.5 billion emails sent and received each day. Here's one more astonishing eye-opener for you. Email experts claim that for every $1 you spend on email marketing, you can make as much as $42 back.
So, Email marketing has a big potential for increasing traffic to your site or blog. However, we alert you that all is not easy. You got to make some "serious" efforts. Here's a "simple" way to do that. You need to build a specialized list. Go on and nurture your subscribers so that they "always" open and act on your emails. So, you have to find out and nurture the right people.
Here are some benefits coming your way when you build elite email list:
You gather only targeted leads
The open rates will be high
The click-through rates will be mind bobbling
The huge number of mouth referrals will come your way
Your email subscribers will prove one of the best sources for qualified traffic when you dish out relevant offers
You can build a profitable business with your elite subscribers
An easy way for building an elite list:
Define a precise goal
Build a special landing page
Do guest blogging on targeted A-list blogs only
Employ Facebook precise targeting

Traffic Strategy #6: Blog Consistently
It's important that you come with a consistent schedule of posting for your blog. It will help readers to know when to hear from you. So, loyal visitors keep coming back to your blog over and over again.
It calls for blogging consistently. It will help you to maintain and increase traffic to your blog. You can come up with a consistent schedule and post on your blog on a daily, weekly, monthly or even quarterly basis.
Be consistent in posting and choose a schedule that you are comfortable and maintain it for a long run to benefit from the high-quality, targeted traffic. Usually, it is difficult to create high-quality content on a daily basis. So, begin with weekly or bi-weekly posts and make your way to post content on a daily basis.
It requires huge preparations and expertise to come up and post content on a daily basis on your blog post. So, develop your skills and take out time to learn and connect with fellow (successful) bloggers in your niche.
All this will not only help you in a big way but prove immensely beneficial to your readers. They will benefit with quality content that comes their way on a regular basis. You benefit as you get consistent readership for your blog. Moreover, you made a name for yourself and recognized as an expert.
You can use an editorial calendar (such as Google Calendar) or even a spreadsheet to maintain your consistency. You should plan your content theme at least one month in advance. So, your focus should be on blogging consistently.
Traffic Strategy #7: Making the Content SEO Friendly
It's a must that you should take care of various SEO factors to make your content stand out and rank on search engine results. It's pretty clear, blunt, and true: If you take care of SEO factors, you positively affect your rankings.
In fact, there are two aspects of SEO:
Primarily, you need to pay attention to On-Page factors. So, to make your content SEO friendly, you need to take care of On-Page factors.
Here, we list out some key On-Page factors that you need to focus upon to make your content SEO friendly:
Use of keywords in the title, description, as well as H1 tags
Make use of SEO friendly URLs
Have a user-friendly layout and use H2 tags, bullets, etc
Don't forget to use keywords in the first 100 words
Use responsive design
Use Outbound links
Optimize page loading speed
Create 100% original, unique, and in-depth content
Optimize images by using SEO attributes such as ALT tags
For making things easy, you can install a free SEO plugin (in case you are using WordPress) such as Yoast SEO or All in One SEO.
Traffic Strategy #8: Restructure your Posts
It pays to restructure your posts so that it suits your target audience. When your posts didn't get attention, it's time to restructure. So, check the comments. If no one is commenting, then your blog post needs to be restructured.
Restructuring allows you to address the needs and aspirations of your target audience. When your blog posts get tuned to the needs of your core audience, they will come forward and gladly promote, cite and share your posts.
So, restructuring helps in increasing traffic to your website. You need to understand your audience.
The way forward for you:
Identify under-performing content
Improve and update that content
Republish your post
Here, we list out some easy tweaks which will prove helpful when you go on to restructure your posts and make way for increasing traffic to your blog:
Make use of responsive layout so that your website becomes compatible with all devices
Use a font type that's easy on the eyes
Improve your page load time
Cross-link within your content
Link to other relevant posts at the end of each of your blog posts
Add headings, block quotes, and lists
Have quality content on your site and keep your content length close to 2000 words
Use pictures. It helps to improve readability
Employ conversation tone in your article. Use words like "you" and "I" and encourage people to read your blog posts.
Include a "Conclusion" at the bottom of your blog post.
Traffic Strategy #9: Add Visuals to your Content
Make an impact and make it emphatically. Visuals help you to do that. They can prove a great source of additional traffic to your blog. So, you should add images, infographics, charts, or any other form of graphics to your content. Make sure to name your images correctly.
You can add a keyword directly into the name of your image. Moreover, don't forget to add a description. The description should be brief and precise. Doing these little things also give you an added advantage. Your images can feature on top of Google image searches for the specific keyword.
Have a look at the post 20 Best Royalty Free Stock Photos Websites from which you can get creative and free images for your content.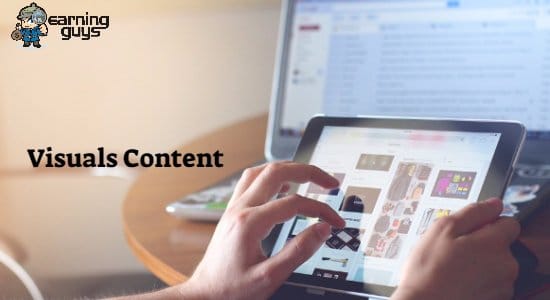 Traffic Strategy #10: Get Subscribers to your Blog
Subscribers matter a lot in the overall success of your blog. And it doesn't require you to have a substantial amount of traffic.
You can begin collecting subscribers from day one of the launch of your blog. You can keep them updated with the happenings on your blog. Later on, you can promote your new content or products to them.
The easiest way to collect subscribers to your blog is to use RSS readers such as Feedly. You can track the number of subscribers to your RSS feed with services such as FeedBurner. You can even use services such as MailChimp. MailChimp offers 2000 subscribers and sends up to 12,000 emails each month for free.
And that's not all with ways to increase traffic to your blog. Here, we offer you some more tips to improve your blog traffic:
If you aren't getting good traffic to your blog, it might because your competition is beating you out in the search engines. Head over to their blog and see why they are getting more traffic. This could be because of frequent content updates or using a micro niche within the same genre as your blog.
Reach Out To Your Readers
Are you writing posts that your readers are not interested in reading? If so, reach out to your readers and ask them on which topic they want you to write. This is a great way to get targeted traffic from readers who want the information you are providing. Use a forum on your blog so readers can reach out to each other and discuss topics.
Your readers want up to date information. Don't blog about issues that have come and gone. Go through local papers or online venues to stay current in your topics. Readers love a blog that is updated frequently.
Your friend and family want to read your blog. Use your social media profiles to connect with others and promote your writing.
Pay Attention To Your Stats
Your stats are the best way to see who is reading your blog and when. If you are getting many readers from a specific area or continent, focus your efforts on their area. Use the "Register" tag so you can have registered visitors to leave your feedback.
Many bloggers think that using a professional tone is the best route. The fact of the matter is that blogging is supposed to be fun! Use your voice. This is the best way to gain a following and get readers coming back for more.
The archive should be organized based on subjects instead of dates. Make sure that you have an archive displayed so your readers can go through the different posts and spend more time on your blog.
Remove any URLs that have large character strings. Use a URL shortening service like TinyURL if needed to get your URLs under control.
Writing without specific details on your posts will not get you a following. Let them in on little secrets, and they will make it a point to come back for more information when needed.
Tagging is a good way to get the search engines interested in your content. When you tag your post, it can get indexed with social bookmarking sites and boost your traffic.
Post on forums that are of the same genre as your blog. This is a great way to gain readership through backlinking.
If you make it to the front page of the social bookmarking page, use it to your advantage. Post-high-quality content on those days to gain authority with your readers.
Your blog is a brand and should be treated as such. Refer to previous posts and email regular readers. You want your blog to be more of a club than a blog. This personalizes the blog and makes the readers feel like an insider.
Concluding
Remember traffic is important. You might have created a quality blog or website, but if you don't get any visitors, you will be treated as a failure.
All of your efforts count when you get loads of traffic to your blog or website. The above techniques and tips will help you to boost traffic to your blog.
If you are not getting traffic, it's time to act immediately. The post will prove a helpful resource for you. Now, it's your turn. Success in blogging comes with traffic.
Using these tips and tricks, you can surely increase your blog traffic.
Happy Blogging!