The goal of a viable content strategy is to write appealing and engaging content. So, if you want to become a successful blogger, then you should be skilled in writing appealing and engaging content.
Here, this post can be very helpful to you as it deals with "how to write appealing and engaging content."
Let's begin!
It is ultimately the quality of the content that drives traffic to your website. So, the content has to be appealing and attractive.
Right from the topic, you chose to the style you adopt to present the content, everything matters. Even the length of the content plays a crucial role.
So, coming up with appealing and engaging content should be your prime focus area.
Let's dwell in this more deeply.
Here one thing comes upfront.
It is easier to lose a visitor and quite hard to create one for your website. And, one prime reason for losing a visitor is "poor" content quality.
A dissatisfied visitor would probably never return to your website or blog. With poor content, you have created a horrible first impression.
Secondly, boring content also propels the bounce rate. The visitor leaves the web page instead of reading other topics on your blog. This hampers your brand image on the whole. The visitor is bound to assume that your other blog posts are also on the same pattern.
Thirdly, with fewer and fewer visitors, your site rankings fall, and you also fall back in the search lists when visitors search for related content through the search engines.
So, you see, there are plenty of disadvantages of poor content on your blog.
Write Appealing and Engaging Content
Now, we take up the ways of writing an appealing and engaging content.
Identify The Audience
One of the essential first steps is to identify your audience. So, you need to ascertain, "Who are you writing for?"
What message do you want to convey to them? How do you wish them to perceive what you're writing?
All of these questions are very important.
You should come up with clear-cut answers before you sit down to write.
Choose a Relevant Topic
The "topic" and the "content" should be in perfect harmony with each other.
The content should focus on the topic in question.
Moreover, you should choose such a topic which should be relevant to the area or niche catered by your blog.
For example, "how-to" posts are very popular with the audiences.
Again, you can also go for proper keyword research to select the title for your topic.
An "appealing" title is first viewed by the visitors even before they begin reading your blog and serves to bring traffic to your blog. Have a look at 14 Best Blog Title Generator Tools
Pay Attention to the Format of the Content
The next big thing in writing appealing and engaging content is the "format" you adopt.
A blog can appear attractive if presented in a proper format. Without the correct format, a well-written blog may look dull, and visitors may leave reading your post.
The content should be formatted with headings, subheadings to facilitate easy readability.
The use of short paragraphs can make the content more appealing. You can also use inverted commas to emphasize your point.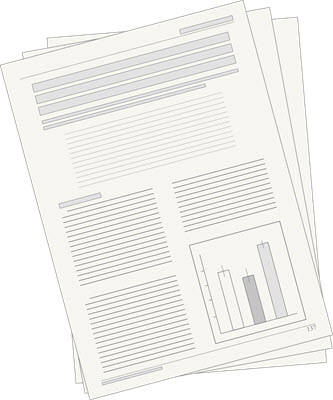 Think like an Audience
As a successful blogger, you should learn to wear audience shoes. Meaning, you should put yourself in place of the audience.
Doing this, you would realize what the audience accepts out of your blog.
The content of your blog should fulfill the audience's aspirations. It should be able to add value to their knowledge.
How easily, effectively, and efficiently the content of your blog does this should be your prime focus.
Be Positive
Your writing style should be "positive."
So, write positively.
No one will read such content, which is laced with negativity. However, it is easier said than done.
In specific topics, it is challenging to keep your tone positive. However, you should make sure that your writing takes a positive outlook. It should be appealing to read. It should not be just some rant.
To The Point with Example
One of the popular writing styles dictates that to be popular among your targeted audience, you should follow "to the point with example" approach.
This takes the level of clarity to a new dimension.
The audiences get what they are looking for and that too, without any difficulty. It makes the post readable, and the visitor stays connected with the content until the end of the post.
Benefits Oriented
Your writing style should be "benefits-oriented."
This comes as a reward for the reader, who is reading through your blog or article. It is especially important when you're writing about your business. So, you should explain what you do and what your company offers.
All this will benefit a potential client.
Give Solution
The content should be presented in such a manner that it should not only discuss the problem but also follow it up with a proper and well laid out solution.
You should always remember that the visitor has come to your blog because he or she needs a solution.
He is pretty much aware of the problem but wants a thorough solution. So, your content should invariably present the visitor with a solution.
Simplicity Pays
Writing in a simple and lucid style helps your audience understanding. It encourages the reading of the content.
If your post is difficult to read or too complicated, the visitor may instantly leave the web page.
Simplicity in content is what the visitor initially looks in an article, and you should always endeavor to create content that is simple and easy to understand.
Also, a visitor may belong to non-English speaking countries. A simple style helps such visitors to understand the content easily.
For example, you should aim to develop short & concise sentences. So, take out any fluff in your writing. You should not use unnecessary words in your content. You should make your writing more direct.
Use of "You" & "I"
You should always use the words "You" and "I" within your blog posts. I also do it for my blog posts. It makes you content a conversation between "you" and "I."
Leverage third-party data
Third-party data is a type of data that is available on industry blogs, online publications, videos, and e-books.
It can be a strong component in your content marketing strategy, especially when you're not a prolific content writer.
Make your Content Readable
You need to make your content readable for several reasons:
The online audience thinks in terms of tasks
The audiences don't want to waste their time with large amounts of content.
Never crowd your content too much. It's more than enough to present 4 to 6 fundamental ideas throughout your entire article. For example, put one concept or idea per paragraph.
Spread your content around. Make good use of white space.
Write headlines to the point to grab the attention of your audiences quickly.
Add to the Wider Conversation
You must know the fact that your competitors are creating similar content. So, you need to review competitor content and expand on the topic to offer better information.
This way, you would be providing more value to your readers or audiences. You should never be afraid to contribute further to the conversation.
Use of Graphics
You should make use of graphics in your content, such as pictures, videos, charts, or graphs. It's an excellent way of increasing client engagement & getting readers hooked.
In fact, powerful graphics allows you to convey your idea more quickly than you could with text only. Check 20 Best Royalty-Free Stock Photos Websites
Make use of Lists
Make use of lists in your posts as they can be engaging to readers. In fact, lists are easy to follow and understand. Additionally, lists can be easily skimmed.
They provide immediate information. With lists, readers don't have to read large amounts of texts.
Use Call to Action
You should make a point to include a call to action in every piece of content that you create. So, at the end of each post, insert a short sentence or paragraph that tells readers what it is that you want them to do.
You should give them appropriate tools (say a link) for doing so.
Edit Your Work
You should appoint someone to read your work before you post your content so that it can be checked for grammar, punctuation, and spelling errors.
Moreover, you can include more creative ways to convey ideas & structure the sentences.
Use Great Sources
Readers love interesting and factual sources. So, you should include statistics, data, as well as newsworthy information in your writing. You can also incorporate "Quotes" in your text.
Use Keywords
Keywords help to increase your search engine rankings. Moreover, keywords allow you to stay on topic and come up with content that is more engaging, appealing, and interesting.
You should adhere to your title and keywords throughout the post so that the content that you're creating remains relevant.
Incorporate Internal Links
One of the best ways to engage your readers is to use internal links. In fact, internal links help to create more engaging content. It provides your readers with relevant and useful information.
Tell a Story
One of the most engaging styles of writing content is to tell a story and keep your reader guessing. You can make use of stories to talk about a specific product, even your business history, or to talk about an interaction that you had with a customer.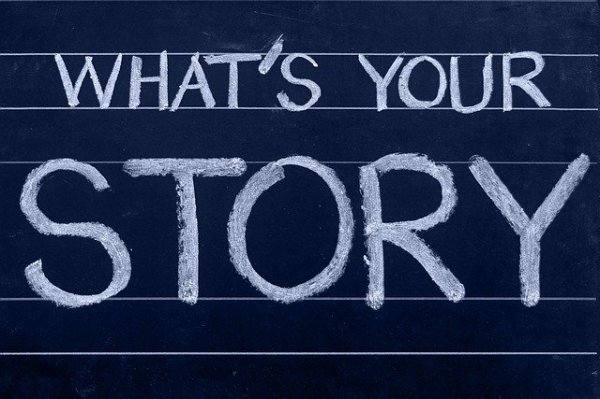 Well, if you pay attention to the above-discussed points on "How to Write Appealing and Engaging Content," you would ultimately be successful in gaining and retaining visitors to your blog.
Ultimately your website traffic would be improved, and you would also be successful in building a brand image for your blog.
We hope that this will prove helpful to you.
Type of Blog Posts
Now, we head over another essential aspect of blogging. Here, we discuss with you, "Which type of blog posts should you write?"
Well, it's time to rethink your blogging strategy.
It's a well-established fact that to be successful in the blogging world, you should be regularly coming out with quality, unique, and interesting content for your readers.
Quality content is the lifeblood of your blog.
However, it is not always easy to deliver quality content regularly.
For this, you have to follow a well thought out and researched content strategy.
In this context, the most significant challenge comes in the form of selecting which type of blog posts you should be writing.
Here, there are two crucial points you need to consider.
Firstly, you have to gauge your writing comfort, and secondly, you also have to cater to the interests of your readers.
You just cannot write content that you are not comfortable writing, and there is no point in writing content that is of no value or interest for your readers.
So, if you are one of those who are experiencing a stuck-up feeling as far as your blogging career goes and are not getting any on clue what blog posts you should be writing. Then just check-out our following piece of content.
Hereunder we have enumerated a well-devised strategy that you can follow to determine which blog posts you should write.
When you have clarity on which blog post types, you should write and have ascertained which blog post types give you a large volume of traffic. You can rest assured that your blogging career is set for a new high and remarkable growth.
Let us see the techniques which can help you to ascertain which type of blog posts you should write.
As a matter of fact, there are not one but numerous types of blog posts.
The blog post list is long and varied.
It includes posts such as long list posts, long niche posts, resource posts, product reviews, multimedia posts, blog post roundup, Infographics, How to Post, Research Posts, and many other types of blog posts, as well.
In one of our earlier posts, we have listed down the various types of blog posts. The post is titled "20 Types of Blog Posts for Creating Successful Blog".
You can go through this post as it renders valuable information on blog post types.
However, you simply cannot write every blog post type. You have your interests, skill-set, and comfort level, which determines which blog post type you should write.
So as an initial step, you need to choose from the blog post list which type of blog post you can write.
This gives you a wide range of blog post types that you can write for, and you will not face a problem in choosing which blog post type you can write.
Write Different Types of Blog Posts
There is no set formula to determine which blog posts will be popular with your readers. The only way to get through this is to begin writing different types of blog posts.
The key determinants here should be your interest, comfort level, skill set, and area of expertise, and your blog niche.
Blog posts diversification is the key if you want to make your presence felt in the blogging world. So, select different types of blog posts and start developing content for it.
Here, it does not matter what type of blog posts you have selected. As long as you dish out unique, valuable, interesting, and quality content for your readers.
You can write on large list posts, product reviews, multimedia posts, how to post, serialized articles, Infographics, or any other type of blog post.
Check Comments
Once you begin rolling out different types of blog posts for your readers. It becomes easy for you to determine which blog posts are getting a great response from your readers.
One method to ascertain which blog post types you should be writing is to check on the comments that you are getting for your blog posts. You have to see which blog post types are getting most comments.
This way, you can ascertain which blog posts are getting liked by your readers. Blog post types that get most comments signify that they are hugely popular with your readers.
Further up, you can concentrate your efforts on creating content for such blog types.
Now suppose, for example, multimedia posts are getting no comments, and how-to-post is generating a hundred comments. Which goes on to show that how-to-posts are being liked and read by your readers more than multimedia posts.
So, you can put your efforts into creating how-to-post rather than creating multimedia posts.
Check your blog traffic data
Other than checking out comments strength for your blog post types, there is yet another way to ascertain which of your blog posts types are giving you most readerships.
For this, you can check out your blog traffic data to know which of your posts are getting the most views.
Actually, this is one of the best ways to know which of your posts are most popular with your readers.
This way, you can come to know what your visitors are expecting from your blog, and what their areas of interest are.
So if, for example, list posts are most visited blog post types, then you should put your efforts on creating varied types of list posts for your blog.
There are many free as well as paid tools, which help you to analyze blog traffic data. Google Analytics is one such a useful tool which can help you to check your blog traffic data.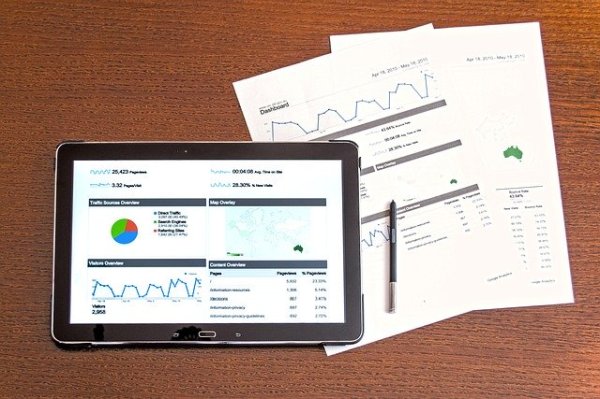 Which blog post type is comfortable for you?
The level of comfort you have in writing a blog post type is an essential determinant in your success in the blogging world.
If you are comfortable writing a particular blog post type means that you will deliver genuinely remarkable and quality content for your readers.
You will quickly write out your content. You would be interested in research on the topics and come out with great content.
Your interest and motivation level will be maintained, which gets reflected in your work. You come out with valuable, unique, and quality content for your readers.
This is precisely what your readers are expecting from you.
So, choosing such blog post types in which you are comfortable is highly beneficial for you.
There is a high probability that you would be ranked high in the search results, and so would be successful in generating a large volume of traffic for your blog.
Experiment New Ideas
You should not be hesitant in experimenting with new ideas.
There are numerous examples where new, unique, and original blog post ideas have garnered tremendous success over the internet.
So, if you have any new ideas that you think can be valuable to your readers, then you should surely transform them into blog posts.
Your readers will see you as an authority in your subject or topic and will be keen to visit your blog.
They will look forward to your blogs in anticipation of something new and unique.
So, experiment with new ideas, and you will be likely to benefit from it.
So, if you have the dilemma over which blog posts you should write, then you can very well follow the strategy listed above.
Writing quality content is the key to success in the blogging world, and that can only happen when you know which blog posts you should write.
We have listed some key aspects that will guide you on which blog posts you should write.