Influencer marketing is certainly much effective in promoting businesses, bloggers, and the like. It has become very popular in recent years.
Moreover, it's one area of marketing where using a specific tool (known as Blogger Outreach Tools) can help you to skyrocket your results.
Using Outreach Tools can help you to extend your reach, amplify content, and can even go on and influence your audience's buying behavior.
However, Influencer Marketing can take a lot of your time especially when you are not using any Outreach Tool.
You have to identify influencers, connect with them, send emails, track responses, plus a whole lot of other activities to make sure that they talk and share your content with their audience.
So, it becomes necessary for you to use Influencer Marketing Software (Blogger Outreach Tools) so that you can achieve the results faster and more efficiently.
In fact, Blogger Outreach Tools help you to succeed in blogging.
Today, we share with you 10 Best Influencer Marketing Software (Blogger Outreach Tools).
So, if you are searching for the best blogger outreach software, let me assure you that you are in the right place.
Before we take up the blogger outreach tools, here's a brief overview of Influencer Marketing, Outreach Tools, Blogger Relationship, as well as some useful tips for blogger outreach.
First up, let's take Influencer Marketing.
What is Influencer Marketing?
Well, Influencer Marketing is defined as the process that helps you to list out those who influence the decisions of your customers.
It is used to create, manage, and measure relationships with the influencers to promote your brand or business.
So, Influence Marketing helps you in identifying, engaging, and winning-over the influencers to the benefit of your brand or business.
Well, you might ask an obvious question – Why do Influencers matter?
It's perfectly Ok!
Here, it is important for you to understand and appreciate that successful blogger that we call as influencers have their own built-in audience.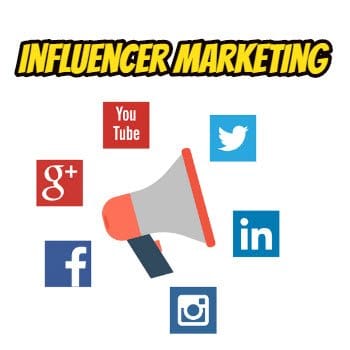 They already possess a sizable audience, so to say.
And it's all because of their careful content curation and tireless marketing efforts.
They have their own blog, and they also have their own space on Facebook, Twitter, Instagram, and more.
They have created their own custom niche. They know their audience well and know perfectly well what will appeal to their audience.
Most importantly, they know how to sell their brand.
And the biggest plus with them is the fact that they can sell your product too.
They offer a ready-made content marketing opportunity.
So, it is in your interest to connect with influencers and create meaningful relationships.
You see, for most new bloggers, it is really difficult to promote content and get an audience for their blog.
Moreover, building a brand is a tough task.
Most people simply won't care what you say.
It's because they don't know you.
However, if you reach out to influencers or famous bloggers (in your content niche), there is every likelihood that they go on and share your content with their audience.
Of course, they should like your content first!
This is where Influencer Marketing steps in.
It helps you to list out, manage, and build a relationship with influencers in your niche.
Why Influencer Marketing?
Here are some stats for you.
As much as 70% of consumers learn about companies through blogs instead of ads.
Moreover, blog posts lead to conversion.
As much as 61% of online consumers make a purchase based on a blogger's recommendation.
So, you see there's a great role of influencers in the digital world. They have an impressive and loyal followership that trusts their opinions and recommendations.
People like to follow them on getting the best and more informative content.
There are micro-influencers with less than 100k followers, and there are huge-influencers with millions of followers.
Irrespective of their size, these influencers hold immense influence over their audiences.
Building relationship with influencers can help you in more than one ways:
They can help in getting more traffic by sharing your content
You can get high-quality backlinks when influencers link to your content on their website and blog
Get in more traffic by guest blogging on their blogs
Help in getting more fans and followers on social media
Increase your own influence via association
And much more
Why you need Influencer Marketing Software?
To appreciate the need for Influencer Marketing Software or Blogger Outreach Tool, we first need to understand the elements of an Outreach Campaign.
An Outreach Campaign essentially consists of three phases.
Phase One: Link Prospecting
Before, you begin any outreach; you first need to find some outreach targets.
In this phase, you find potential link opportunities, scrap contact information, and prepare for the second phase.
Phase Two: Email Outreach
Once you have prepared your list of prospects complete with contact information, it's time to do email outreach.
So, in this phase, you set up your campaign. You go and write emails, schedule auto follow-ups, and, most importantly, send out emails.
Phase Three: Relationship Management
As prospects start responding to your outreach, you step into the third phase. In this phase, you go on and handle replies, track relationships, and even segment contacts.
So, these are the most basic elements or phases of an outreach campaign.
Here, we want to emphasize that all three phases play a key role in executing influencer marketing. However, you need to follow the right approach and use the right tools (The Best Blogger Outreach Tools).
We will get to all that shortly!
Now, we take up the question – Why do you need Influencer Marketing Software.
Well, an Influencer Marketing Software or Blogger Outreach Tool essentially allows you to implement phase two that is, Outreach.
So, there are dedicated outreach tools that are purely built to carry out email outreach.
However, not all outreach tools are confined to phase two functionality. There are outreach tools that incorporate and implement all three phases.
These are known as all-in-one outreach tools. They not only help in outreach but also carry out prospecting functionality and relationship management. So, they work as a full-blown CRM.
And one last thing, before we take up the 10 Best Blogger Outreach Tools.
You should keep in mind that blogger outreach is about quality and not quantity.
So, you need to have a solid outreach strategy.
Take your time for creating detailed, researched plans, and then go for creating relationships.
As you have seen, blogger outreach can be highly beneficial as a marketing tool in promoting your business or blog.
When done correctly, blogs can be very helpful in connecting your customer to your sales.
Now, without further ado, let's see the 10 Best Influencer Marketing Software.
Here's the list of you:
10 Best Influencer Marketing Software
BuzzSumo is undoubtedly one of the best influencer marketing software which is being used by thousands of online marketers worldwide. It is the most powerful tool for reaching out to bloggers and boosting your traffic.
BuzzSumo comes as a research and monitoring tool.
It helps you to find influencers related to your topics.
It helps you to find content that is most shared on social networking channels.
It even helps in tracking competitors and for carrying out analysis based on their content.
In fact, the program has three main options:
Content Research
Influencers
Monitoring
Here, we emphasize on the "influencers" tab.
It allows you to create outreach lists.
You can find Twitter influencers.
And also top authors in your field.
This is Priceless!
BuzzSumo is great for starting a campaign.
It helps you to know what other business owners think about your content or website before even doing outreach.
BuzzSumo can also find journalists that wrote on a particular topic.
However, BuzzSumo comes for a price.
Its cheapest plan is priced at $99 per month.
That said, BuzzSumo offers a 14-day free trial option.
So, you can test BuzzSumo to find whether it suits you at this point in your online journey.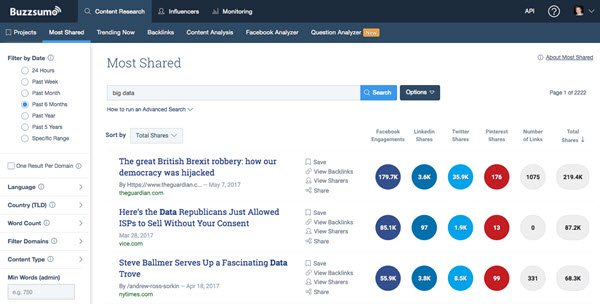 Ninja Outreach is one of the best blogger outreach tools developed by Dave Schneider.
You get all the tools required for effective blogger outreach with Ninja Outreach, all under one roof.
With Ninja Outreach, you can easily do research and reach out to influencers.
Ninja Outreach helps you to save a lot of time.
Ninja Outreach comes as an outreach and prospecting software for bloggers.
Simply put, Ninja Outreach makes it easy for you to connect with industry influencers, bloggers, freelancers, and small
It is one of the best tools for blogger outreach.
For example, Ninja Outreach allows you to search something like "10 Best Antivirus Software" or "how to stay fit and healthy," something along those lines.
It will head out to a bunch of reliable sources like Google, Moz, Alexa, etc. and dish out results giving out relevant websites with this information.
It provides pages complete with social and SEO insights as well as metrics. It provides contact details, traffic, engagement information, and a lot more.
Plus, you can search for guest post friendly blogs.
You come to know blogs publish product reviews.
And even blogs that host giveaways, and contests.
You can also search for blogs that accept sponsored posts and much more.
All in all, Ninja Outreach helps you to find and connect with new influencers and create new relationships within your industry.
So, Ninja Outreach is surely worth your time and money.
Best of all, Ninja Outreach offers a free trial.
So, you can begin with the new version and test it out.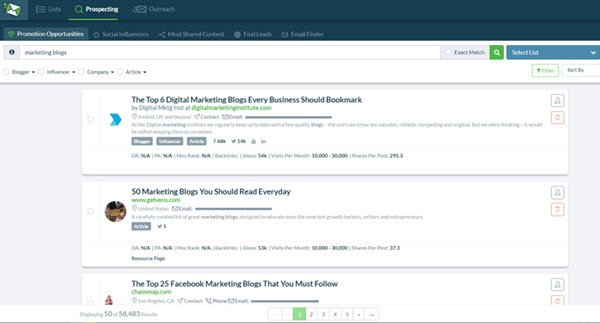 The good thing with Tomoson Influencer Marketing Software is that it has a built-in audience. So, you don't have to search for influencers.
In fact, they are already using the system. You only have to select the bloggers you think will offer the most benefit or prove useful for your business.
Another very prominent highlight of Tomoson is that it is very easy to use.
Once you are on the website, simply click on "Find Influencers" and get started.
Now you can head over and begin your search.
You need to key in a keyword, such as "healthcare," and the next screen that appears will show up your search results. You get all the influencers in space.
You can click on each influencer profile.
You will get to see the stats.
It will help you in deciding whether you want to reach out to them.
Best of all it is free to get started and the basic plan starts from $49/mo.
You can search and review results.
Moreover, the program is all about helping your digital brand through blogger outreach.
Pitchbox is one of the best Influencer Marketing platforms for brands, publishers, and SEO agencies. It's one of the easiest blogger outreach tools for promoting your content.
Pitchbox offers intuitive keyword search and comes with multiple prospecting profiles, thereby enabling you to quickly find influencers in your niche in just a few seconds.
Moreover, Pitchbox integration with top SEO providers (like SEMRush, LRT, Majestic, and Moz) ensures that you only get the most authoritative publishers.
Pitchbox delivers customizable and personalized outreach & follow up. So, you are in total control of your messaging and get to save hundreds of hours of your precious time each month.
You can customize each outreach email to your target opportunities and automatically follow-up with prospects who have not responded, thereby boosting response rates ~62% on an average.
Plus, Pitchbox allows you to track the outreach process in totality, from broad strategy up to campaign and user specifics. Pitchbox can be used to refine your outreach strategy to optimize efficiency and maximize results.
All in all, Pitchbox helps you to build strong relations with the key influencers in your niche or industry.
And its breeze to use too.
Pitchbox comes as a flexible platform for businesses of all sizes.
Pitchbox plans start at $195/month (Basic Plan).
Moreover, it offers as much as four plans maxing out at $1500/month.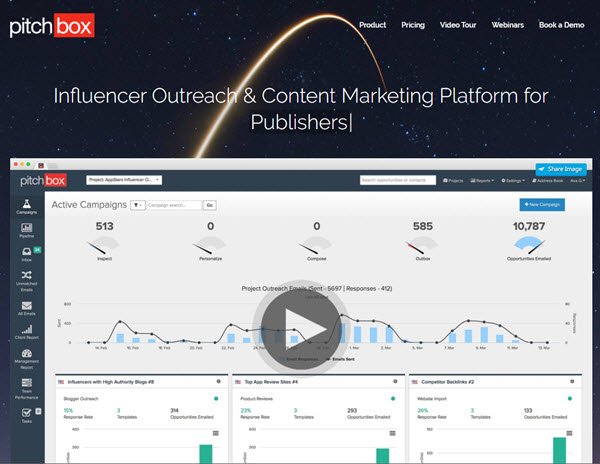 Outreach Everywhere is one of the best sales engagement platforms. It helps you to close more deals by prioritizing, personalizing, and analyzing sales activities. Moreover, it ensures that you "crush" your sales goals.
Outreach Everywhere enables you to create pipeline and optimize your workflow. It ensures that you get higher performance at every stage of the Sales Cycle.
Get going and drive more meetings with prospects.
You can orchestrate email, voice, and social outreach for landing in more meetings.
It has everything that your sales reps need for executing selling activities. It offers sales intelligence, sales rep workflow, email & content templates.
It even allows you to manage your pipeline with detailed analytics and reporting.
All in all, Outreach Everywhere is the perfect tool & platform for making your entire team more effective.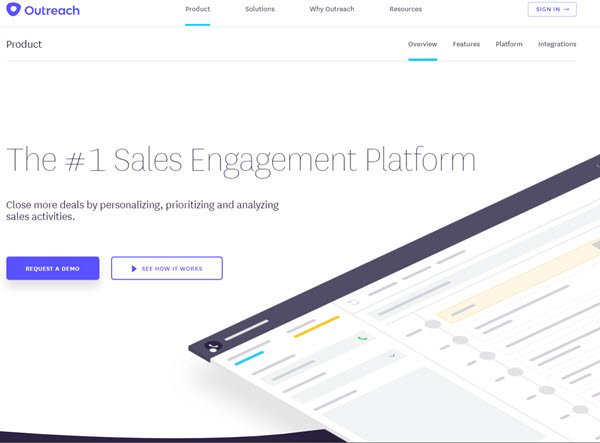 Klear is another very popular blogger outreach tools.
Klear enables you to reach your visitors through social media influencers on various social platforms.
Here, we list some of the features that you get with Klear.
Social Monitoring
Campaign Monitoring
Finding Influencers
Influencer Research
Account Management
Relationship Management
Although most of these features can be found in other outreach tools, account management is what makes Klear stand out from rest of the tools.
Using this feature, you can get 1 on 1 consultation with one of the industry experts.
So, you can build direct contacts with bloggers.
Klear offers a simple three-step approach to outreach.
Select your niche.
Go on and discover thousands of influencers in your niche.
Manage your contacts to get guest blog opportunities.
With Klear, you are certainly in for a big advantage.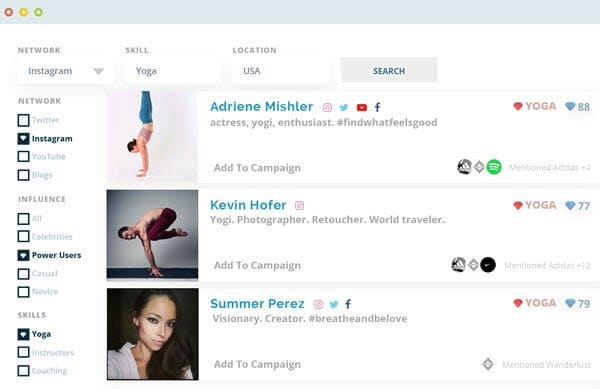 Traackr is best for users of different social media platforms for measuring the reach and response to their posts.
It has released the Online Authority List which is deemed as a precursor to influencer search platforms.
However, Traackr's main focus is the influencer relationship.
Its influencer discovery function provides various options for search and filter by topic keyword, influencer age and gender, locations, languages, social channel, and brand affinities.
Traackr comes empowered with audience analysis tool.
It can find all influencers social channels and goes on to index posts and statistics.
Moreover, Traackr allows you to organize your influencers that you have added to your network. They can be grouped according to the topic, brand affiliations, among others.
With Traackr, you can even segment your influencers.
For example, you can check whether they engage or post on your behalf? Whether they have mentioned about you positively or not?
Traackr can customize the data you store about them.
Further up, Traackr effectively manages influencer relationships using tools such as social listening tool, and the network visualization map.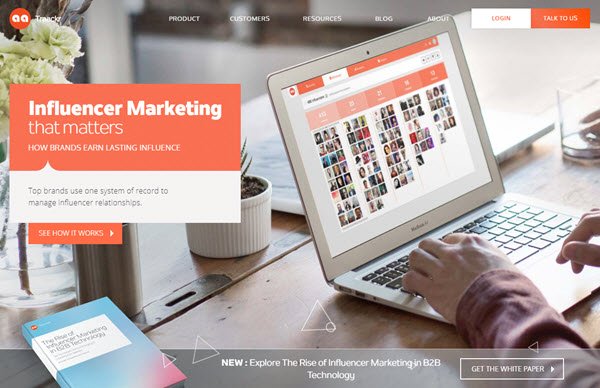 Buzzstream is one such tool that makes email outreach simple.
In fact, Buzzstream is one of the most popular email outreach tools.
It is being used by many digital marketing professionals.
Here, we list out some of the main features of this tool:
It allows you to easily upload CSV of websites as well as URL's by just copying and pasting them into Buzzstream's interface.
It allows you to find outreach prospects.
Buzzstream can automatically search contact info from the website. In case no email address is found, it then looks for social media profiles and contact form instead.
It can keep track of email outreach enabling you to maintain a record of your relationship with influencers and bloggers.
It allows you to create multiple campaigns for organizing your outreach efforts.
Buzzstream is web-based. So, multiple users can log into it and use Buzzstream. It is a viable tool for teams with multiple people.
It allows you to track relationships stage, domain authority, post frequency, and overall ranking.
You can filter them by website type, tags, purchases, and more. You can also include your own custom fields.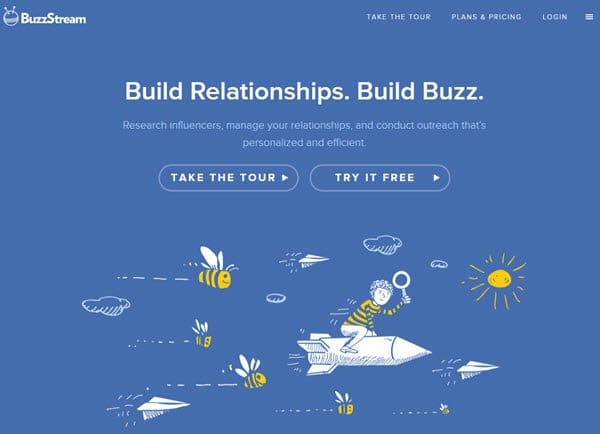 Mailshake is a tool that mainly focuses on emails.
It supports a large database with different templates.
In fact, Mailshake can generate templates based on your input.
However, there is more to Mailshake.
Mailshake is mostly automatic.
It can send auto follow-ups and can even block parts of the day (or week) that are converting badly like weekends.
Mailshake also provides some nifty stats like some emails sent, clicks received, opens, replies, and even bounces.
Moreover, Mailshake is one of the cheapest blogger outreach tools on this list.
Mailshake starts at just $19/month.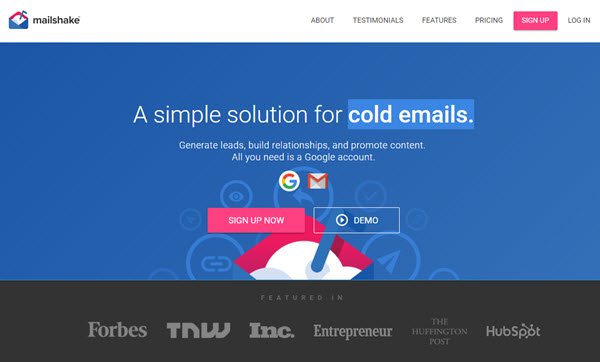 GroupHigh has an enormous database of influencers and bloggers.
GroupHigh claims that it has more than 15 million bloggers.
Plus, GroupHigh also allows exporting and importing of files.
So, if you have prepared a list or worked with some other outreach tool, now you can send these contacts to GroupHigh.
One unique aspect of GroupHigh is that it allows you to add your own notes and rank bloggers according to:
Quality
Strength
Participation
So, you can track whether there is an opportunity for further cooperation based on that initial impression.
Moreover, GroupHigh is one of the fastest blog outreach software. Best the thing is that GroupHigh lives up to these expectations.
It's a tool that handles and streamlines all phases of blog outreach. So, you can save time from start to finish.
GroupHigh handles research, outreach, and tracking, as well.
You can even manage your campaign's progress.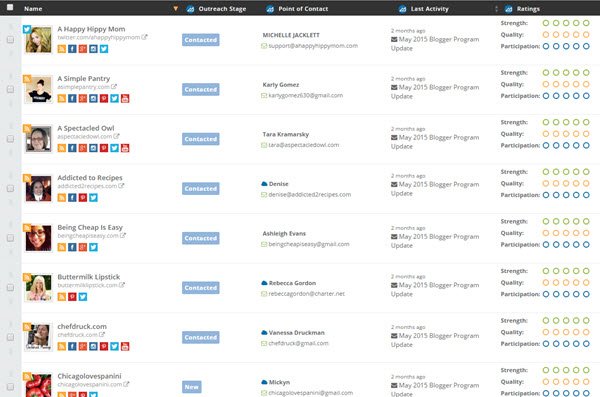 We have listed 10 Best Influencer Marketing Software (Blogger Outreach Tools).
We hope that the post proves an immensely valuable resource for you.
Well, if you liked the post, do share it with your friends and colleagues.
We welcome your comments and suggestions.