Are you unsure about your domain name? It's only natural that there are around 1589 domain extensions on the internet, each serving a different purpose. However, since you've arrived here, I'm guessing you're looking to buy a .io domain.
I'm sure that you are aware of the fact that a popular, easy-to-remember domain name is highly beneficial for your website.
But before we get into the history, meaning, pros, and cons of owning a .io domain. There are a few things you should know about domains in general to better grasp what they are and whether they are suited for you!
The domains (like .com,.net, .org, etc.) that you normally see on websites are called "top-level domains" or "TLDs."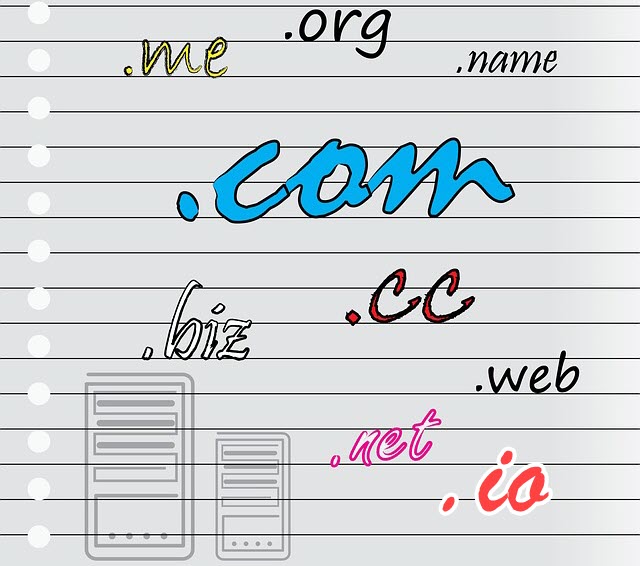 What is a TLD?
A top-level domain, or TLD, is the domain that sits at the top of the internet's domain name system hierarchy.
The TLD plays an important function in your Domain Name System as part of your internet address (DNS). That's because it establishes a connection between your domain and the web servers.
These TLDs are managed by specific organizations, which in turn are provided specific rules and guidelines by the Internet Governance Forum (IGF).
TLDs are further classified into three types, depending upon who they are managed by:
Generic TLDs (gTLDs): First come the generic-type domains (gTLDs), which are essentially the most common type of domains and indicate what the website is about.


For instance, .com is a gTLD, indicating that the website is commercial.
Or .net, which tells users that the domain is primarily used by websites providing network services like web hosting, SaaS tools, etc.
Country-Code TLDs (ccTLDs): As the name suggests, ccTLDs are domains reserved for specific countries or locations. ccTLD domains like ".au" (Australia) or ".in" (India) are good examples of that.
Sponsored TLDs (sTLDs): The last type of TLDs are the sponsored-type TLDs. These are reserved for specific organizations and aren't usable if you don't work with that specific organization. Domain names that end in .edu and .gov are prime examples of this.
Now let's discuss the main reason you clicked on this article.
What is a .io domain?
Just like the other commonly used domains, a ".io domain" is also a top-level domain extension, owned by British Indian Ocean Territory since the 1970s.
It belongs to the group of islands in the center of the Indian Ocean, known as the Chagos Archipelago Islands, which explains the name ".io" (Indian Ocean).
That being said, you might be surprised to know that it is not considered a Country-code TLD (ccTLDs). Instead, the .io Domain falls under the generic TLDs (gTLDs).
Since the beginning, .io Domain was not for a country-specific extension, which is understandable given the reality that British Indian Ocean Territory has no legal permanent residents. As a result, any individual or legal company, irrespective of citizenship or foundation, can register a .io address; in fact, it is being used by companies worldwide.
On top of that, .io Domain is not administered by any government agencies; instead, it has through a number of ownership changes, and it is now ultimately managed by Afilias. This American private registrar also maintains famous names such as .mobi and .info.
Who Should use .io Domains?
.io domains are seen to be the most popular choice of tech startups, cryptocurrencies, digital companies, and SaaS developers. This is due to the relation between I/O with computing terms Input and Output.
That being said, you'll face no restrictions on having a .io Domain for your company, regardless of what products/services you deal in.
Although it is used mainly by the tech sector, judging by its popularity, it is safe to say that in a few years, .io will become an alternative to some big domains like .org or .net.
.io domain is also popular among URL Shortner websites. URL Shortener is the site that shrinks the long URL to a short URL; thus, they like the .io domain as they are short.
Pros of Using .io Domain
Readily Available: I'm sure you already know how saturated .com addresses really are. Thereby, it is next to impossible to find a good and budget-friendly domain name. However, .io addresses acquire only 0.6 percent of all domains in the world. As a result, acquiring a domain name for your brand will be easier and faster.
Doesn't Affect SEO: Google doesn't treat .io as a British-owned domain and doesn't apply any geo-targeting rules to it. As a result, .io can be said to be a universal domain, and owning one would not affect your site's SEO in any way.
Popular for Tech Startups/Companies: If you have a business established in the tech or digital niche, buying a .io Would be ideal. Not only your tech-savvy audience will easily recognize your website, but it is also easy to spread through word-of-mouth.
A Unique Domain Name: If you want to stand out from most websites, owning a .io address will help you in that. Domains with this address are short, simple, and easy to remember, which is a luxury considering they are so easily available.
Room for Creativity: You can get very creative with .io Domains; for instance, there are a lot of words that end with io. These can be integrated with your brand name and used creatively to shorten your website's URL. This is termed "domain hacks." A prime example of this would be what Cheerio (a dog-food company) did. They combined their brand with .io domains, resulting in a shortened web URL, i.e., cheer.io
Ease Of Migrating Domains: Since there are no geographical restrictions on .io, many top-tier companies like Yahoo, Coke, and even Google have purchased a .io Address. Transferring their domains to a shorter, more memorable domain address becomes really simple for them.
Cons Of Having an .io Domain
Relatively Costly: Since it is easily available and has attracted the eye of tech companies worldwide. Naturally, it will be costlier than some other TLDs available in the market.
Less Known and Less Trusted: .io Domains are relatively new in the market. As a result, most internet users are not fully aware of their existence. Unless you aren't a tech or SaaS company, people can often confuse it with cheap sub-domains, ultimately negatively affecting a company's image.
Geopolitical Issues: Issues regarding the ownership of the Chagos Archipelago Islands still exist between the U.K., U.S.A, and Mauritius. These issues can escalate anytime, and as a result, owners may face a situation where they have to transfer domains.
One common question you might have is regarding the security of a website with a .io domain address.
Are .IO Domains Secure?
Yes, .io domains are just as secure as any other domains and have as many standards and regulations.
All domains are subject to rules and safety limitations in order to validate registrant authenticity, and .io domains, like all other domains, cannot be used for sexual or pornographic purposes directly or indirectly.
They can't be utilized in any country's statutory laws, either. Any domain discovered to violate these rules will be deactivated immediately by the nic.io registrar.
Furthermore, you can take additional steps to ensure that your and users' data are protected. These steps are:
When buying a domain, check to see if the seller is reputable, and only register with a safe, accredited registrar with a strong track record.
To secure your data from spammers and guarantee that your contact information is not visible to the public on the database, get domain privacy from your domain provider.
As an additional layer of security, enable two-factor authentication for your domain account.
Lastly, Invest in a premium DNS to help defend your website from any kind of data leaks, cyber-attacks, crashes, etc., by providing uptime and site security.
Do TLDs Really Affect Your Business?
Choosing a top-level domain isn't as easy as it sounds. So you need to be really cautious about which one you pick.
Yes, TLDs can play a crucial role when it comes to presenting your business to the world. A good domain address makes it easier for both people and google bots to recognize your industry. Not to forget, a memorable TLD can become a great addition to your marketing efforts.
But how do you decide if you should go with .io, .com, or .net?
Here are a few ways you could figure it out:
Relevance: The no.1 tip would be to check if .io is really relevant for your business, meaning if you are running on a budget or have other equally popular domains available, you can still afford to opt for any other address.
Target Audience: The second thing to note would be your target audience. Suppose your target audience is from a specific location like Australia, China, U.A.E., etc. In that case, it makes more sense for you to use country-code TLDs (like .au, .cn, and .ae) instead of buying a .io domain. Recently, some domain extensions like .nyc or .berlin are also becoming a popular choice.
The uniqueness of The Domain: There is not much difference between a .io domain and other domain names except that using a .io. You can stand out amongst your competitors. So if you aren't bound by geographic rules or can't seem to create a distinctive name, having a .io will not be of any use.
Where Can You Get An .io Domain?
The next big question on your mind would probably be, "Where should you buy a .io domain from?
In the previous section, I suggested you do in-depth research on the seller you are buying from but to save you from the trouble, one such reputable website selling a .io Domain is Namecheap.
Namecheap is a popular and reliable website dealing in web hosting and domain registration.
Their .io Domain plans are stated as follows:
$36.98 (1 Year)
$73.96 (2 Years)
$110.94 (3 Years)
$147.92 (4 Years)
$184.90 (5 Years)
A .io domain can be registered for a period of 1 – 10 years. I would suggest going for a multi-year registration to get the best prices.
Furthermore, buying a domain from Namecheap will provide you with all the additional security measures I previously talked about, i.e., you will get,
Premium DNS servers (with 99.99% uptime)
And a free for life domain privacy protection.
Or, you can opt for a hosting plan; that way, you'll get a free domain and a plethora of additional web hosting features at an affordable price.
Conclusion
There's no denying the fact that, over the previous ten years, the .io Domain has grown in popularity.
With Google recognizing it as a generic top-level domain and global corporations such as Yahoo and Coca-Cola securing a .io address for themselves, it is worth looking into.
Although it is currently not very saturated, it won't take long for other corporations to jump on the bandwagon. So to make sure you don't get left behind, you should make a decision as soon as possible.
I aimed to tell you about everything you'd need to make an informed decision through this post. Like all other domains, .io also has both pros and cons.
On the one hand, it is only 2-characters long, visually appealing, and globally available. But, on the other hand, it can be quite expensive and a luxury for most brands out there.
In the end, it all comes down to what does your business need? Even if you feel like your business doesn't need a .io Domain right now, you can always transfer your domains in the future.