Adsterra, an ad network we have known and worked with for quite a few years now, is currently running an unprecedentedly good deal for all publishers out there! Their Referral Marathon is a great chance for anyone to double their referral payouts – forever.
Participate in their Marathon from May 11 till August 11, 2022, to get a chance to increase your referral commission fees from 5% to 10%. Yes, that's right: it will only take you a few minutes to potentially double your passive income!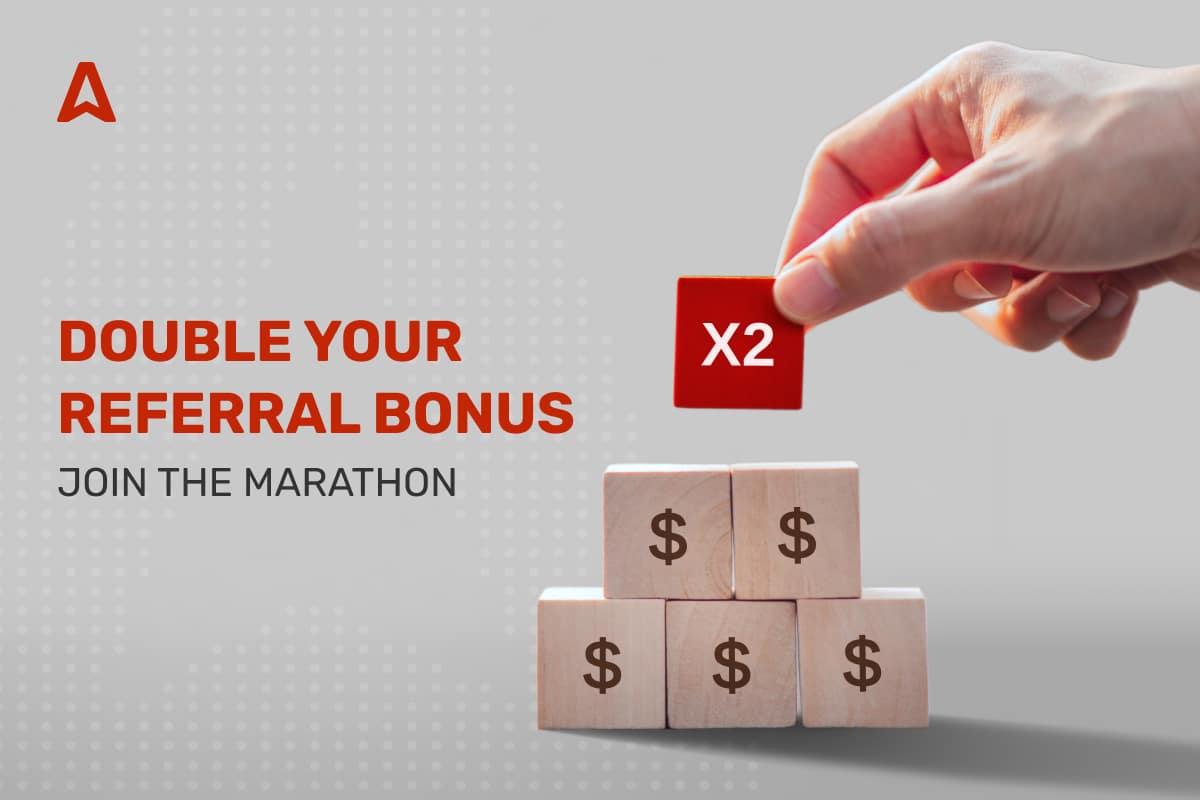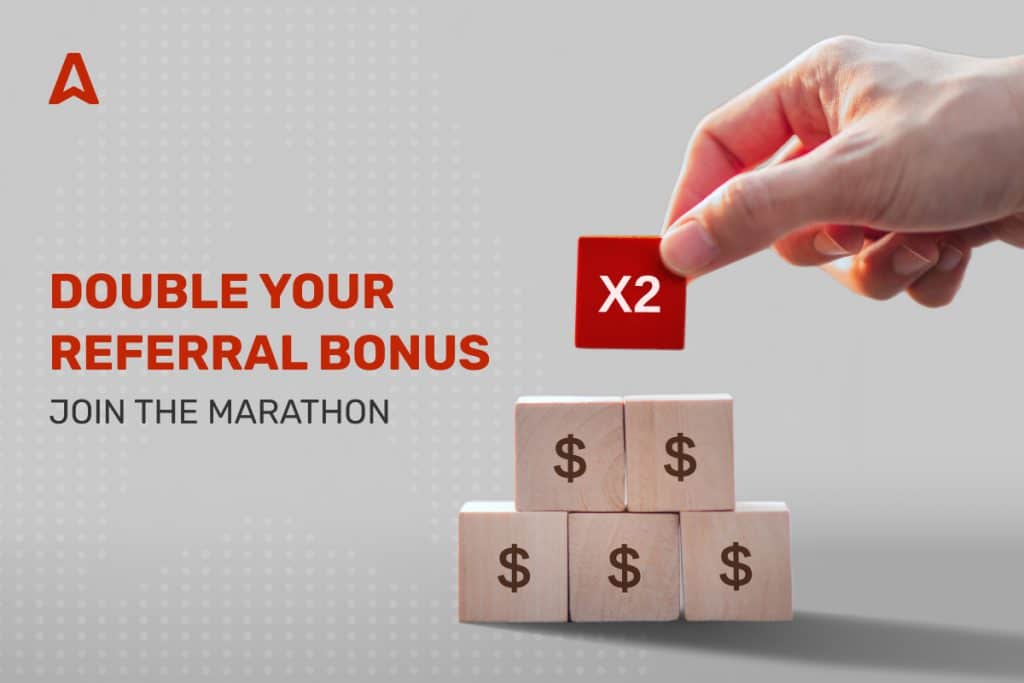 How To Enter The Marathon
All you need to enter the marathon and get a chance to double your referral income is to invite 5 new publishers to join Adsterra. Please note that a referral is only considered valid if the publisher makes at least $1 in revenue by August 11, 2022.
Inviting people to join Adsterra is incredibly easy. Here's how you can do it:
Step 1. Get your link
Log in to Adsterra's dashboard as a publisher. If you have never worked with Adsterra before, create a new account in just a few seconds.
Go to the Referrals tab to either generate a new invite link or copy your old one.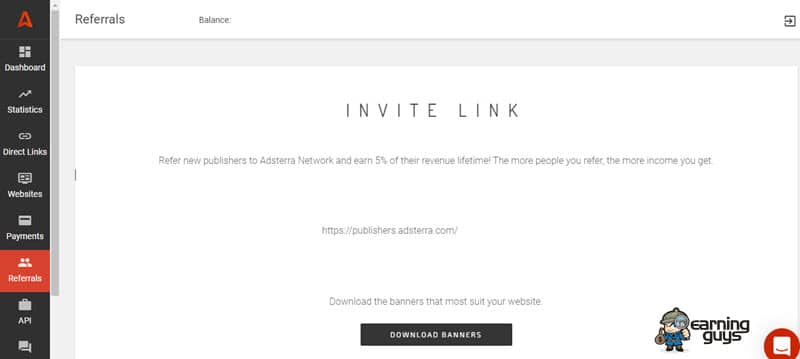 Step 2: Post your link on your platform(s)
Place your referral link wherever publishers can click on it! To achieve the best results, you can use eye-catching banners or use them in related articles and blog posts. The sky's the limit!
How To Win
Every single participant will get access to Adsterra's standard 5% referral fee as well as loads of advice and support from their team. To win the increased 10% commission fee, you will need to best the other participants in one of the following categories*.
Having the referrals that get the highest overall revenue.
Having the highest number of referrals that make over $10 each.
Referring to the person who makes the highest revenue.
Psst: there will also be some bonus prizes – read on to learn more about them!
The first two categories will have two winners each, one among existing Adsterra publishers and one among the new ones. The last category will have only one winner.
Wanna solidify your chances of becoming one of them? See our top tips on how to become the best referrer ever below!
*All three categories only count revenue earned during the marathon period.
Top Tips for Maximizing Your Chances of Winning
Although these tips are made for this marathon, in particular, they are pretty universal. They can be useful for everyone seeking to increase their passive income.
1. Mix things up
It always pays off to be creative in this industry. The more eye-catching you make your links, the more people will click on them and not something else. Banners are a great help in this regard.
2. Reach out to a wider audience
Post your link on as many channels as possible. Your website, your blog, social media account, related forums, and other online communities are all fair game. The wider the audience you will reach, the higher the chance that you will refer high-earning referrals who will get you the win.
3. Tailor your content to your goals
Present your link in a way that fits your goals. For example, suppose you just want as many people as possible to click on it. In that case, you can make simplistic eye-catching banners or interactive ads. This marathon, however, rewards participants that can attract publishers who know what they're doing and are passionate about digital monetization.
Seek out places that such publishers usually like to hang out in, like Discord communities, and give genuine recommendations and tips — and then mention how Adsterra can help publishers to increase their income.
The platform has quite a few high-quality guides on its blog – you can try linking them. Alternatively, you can provide an example of how the ad network has helped you personally to boost your profits — show some numbers, too!
The Most Important Part: The Prizes
Winners will be announced no later than 14 days after the marathon ends on Adsterra's Instagram and Telegram.
And now, it's time to talk about that Bonus Prize! There will also be a raffle where THREE lucky participants will get $100 each.
Please note that Adsterra does not tolerate cheating of any sort. All participants that try to use multiple accounts, spam leads, and other scammy ways of attracting referees will be immediately banned.
About Adsterra
Adsterra is a global ad network that works with thousands of publishers and advertisers. The platform offers great tools and top-notch support: all of its clients can get high-quality monetization advice from trained managers, all of whom are industry experts.
With more than 12,000 + advertisers and a 100% fill rate, Adsterra is the best option for publishers. Publishers with desktop or mobile traffic can run ads on their website or app. They offer various advertising options like Popunder, Social Bar, Push Ads, Native ads, Video Ads, and Banners ads.