YouTube is the best platform for videos on the Internet. It's the place for all the "viral sensations." And it's probably the best place for earning money online.
Well, that's praises for YouTube.
However, the important question for any internet marketer is how you go about making the best use of YouTube platform.
So, simply having a YouTube Channel suffice your purpose?
Can you hope to gain much by merely posting videos regularly on YouTube?
Well, most marketers especially beginners have a false notion that a YouTube channel alone would give them the audience they deserve.
So, they put hours of work in creating videos and go about publishing videos on YouTube regularly just to find out that they are missing the audience for their videos.
It shows that it's not enough to have a YouTube channel.
There's more than just publishing videos regularly on YouTube.
You need to do something "extra" to ensure that your work is seen by the majority of your target audience.
So, what's that "extra" work?
Well, it's nothing else but marketing and promoting your videos.
You have to put efforts to ensure that your videos get their target audience.
You need to market and promote your YouTube videos.
How you can go about doing this is the subject of this post.
Here, we show you 10 Best Ways to Promote YouTube Videos.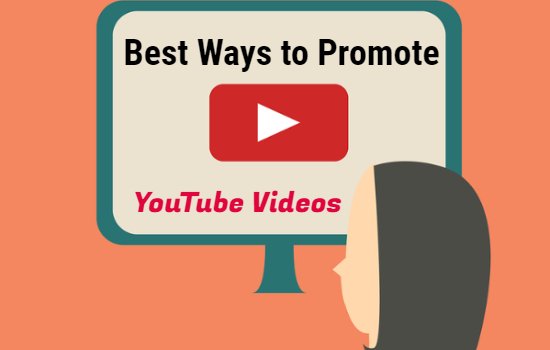 You will come to know the strategies and techniques for marketing and promoting your YouTube videos.
The best thing about YouTube video promotion is that it can be learned by anyone, of course, with a little discipline.
Moreover, these techniques are tested and proven methods for YouTube video promotion. They can be used for videos from almost any niche.
This post comes as a checklist of things that you need to do once you are done with producing your videos.
Top Ways to Promote YouTube Videos
So, let's see the techniques for YouTube video promotion.
Here are the best ways for promoting YouTube videos:
1. Promoting YouTube Videos using Great Titles
It is important for you to remember that you will get high rankings in search engine results (for your YouTube videos) only when you use proper keyword density and placement.
So, you need to include a primary keyword or key phrase in your video title if you wish to attain top rankings on SERPs.
Go on and market your content to your viewers by including primary keyword in the video title. Search engines take a note of this and rank your videos higher in SERPs for those keywords.
You should be descriptive and use natural language.
However, you should note that Google truncates long titles.
So, include keywords at the beginning of the title.
Moreover, you should make a habit of doing proper keyword research to know what your audience is searching for and then come up with a great title around that.
Here, are some tips for coming up with great video titles on YouTube:
Include primary keywords, preferably at the beginning of the title.
Make your video title attention-grabbing
Add the current year (Ex: Tops Tips for 2018)
Use "Power Words" (Ex: Best, Awesome, Incredible)
Capitalize your headline title.
Use emotional trigger words (Ex: Sensual, Passionate)
2. Use Custom Thumbnail Images for your YouTube Videos
It's important for you to know what your viewers see when they search videos on YouTube.
Well, they see your video title.
They see a truncated version of your description.
And they also see a thumbnail for your video.
So, it's important for you to set a good video thumbnail.
A great video thumbnail increases your CTR (Click through Rate) which is helpful in growing your viewership.
It helps you to stand out in the related video as well as suggested video section.
You should use an image that sparks your users' curiosity.
Moreover, your video thumbnail should work well both on desktops and mobile devices.
There are tools for designing thumbnails for YouTube videos. You can use YouZign or Canva for designing YouTube video thumbnail in minutes.
Here, are some very useful tips for thumbnails:
Keep your YouTube video thumbnails under 2MB.
Upload in .PNG, .JPG, .BMP, or .GIF.
Use a resolution of 1280 x 720 (width 640 pixels)
Use an aspect ratio of 16:9 as it is the most widely used in YouTube previews and players.

3. Use Social Media to Promote your YouTube Videos
The crux of online marketing involves knowing where your audiences like to hang out online.
Are they active on Facebook?
Or,
They like to voice on Twitter?
Or,
Do they share pictures and videos on Google Plus?
In fact, Social Media is the most popular medium for promoting your YouTube Channel.
So, you got to know the basic rules for all social networks.
For example: How often your audience uses the platform.
On Facebook, a single or few posts in one day is seen as sufficient.
Then, using hashtags increases your post's exposure significantly.
Twitter was a pioneer in hashtag revolution.
However, Facebook, Google+, and Instagram have all picked it up.
Using a hashtag includes your post with all other posts that go on to use that hashtag.
Moreover, people who have similar interests will get to see your content.
It opens doors for more views, subscriptions, and followers.
A social media presence provides you an opportunity to get a wider audience.
When your fans like or comment on a post or tweet, their friends and followers will view that activity. This goes on resulting in a substantial increase in audience engagement.
So, you will get more likes and views on your YouTube videos.
4. Come up with a Blog for your YouTube Channel
It's simple as this.
When you give more opportunities to people to see your videos, you increase the chances of getting more views and subscriptions.
By having a blog, you add another online presence and can promote your YouTube videos.
It's a great way to increase your audience.
There's one good thing about YouTube.
It can embed your videos into almost any type of website easily.
So, you simply have to copy and paste a small code from your YouTube video's page onto your blog.
With this, you give your audience twice the opportunity to see your content.
Plus, a blog keeps your audience engaged when you are planning and creating video releases. You require coming up with regular blog posts.
It can even be on a daily basis. Just make a point to post entertaining and related material that's useful and interesting for your audience. It will keep your audience engaged.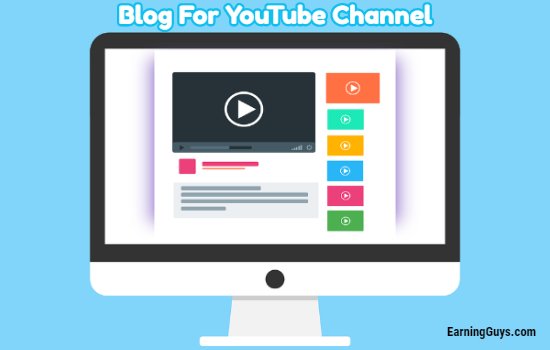 5. Participate in Forums
There are more ways to promote your YouTube Channel.
Well, Forums can turn out to be a good medium for spreading the word about your YouTube channel.
Let's say (for example), you have started a cooking channel wherein you post informative recipes and tutorials.
Well, you can head to Google and search for cooking forums.
Look for active forums with chefs and foodies that are interested in cuisines you discuss in your videos.
Once you get the forums that are related to your channel, get to know their terms of use and get accustomed to the tone and style used therein. That's important because you may be banned if you don't follow their rules.
Then you should read through several threads.
When you know the subject of discussion, it would be much easy for you to get involved, write posts and respond to one another.
Make sure that your forum posts are informative and valuable.
Finally, the forum signature can prove a great place for promoting your YouTube videos.
It is a customized message that appears under each of your posts. Here, you can place a link to your channel. It is very useful if the forum is around your topic area.
Each time you leave a valuable post, fellow members can check out your channel.
6. Do Guest Blogging
YouTube promotion can get a good boost when you reach out to bloggers that are related to your vlogging channel.
Guest blogging can be a good strategy for promoting YouTube Videos. It allows you to contribute on sites that are related to your channel.
For instance, if you make YouTube videos on software and applications, you can go about guest blogging on sites that are related to the software industry.
It will enable you to get readers from these blogs that will be interested in your content and YouTube videos.
Moreover, there's an author bio section on most blogs.
It can be used for your channel's description.
Well, you can even offer to write a guest blog post for them in exchange for a guest appearance on one of your YouTube videos.
It is helpful in giving you the much-needed exposure for your brand.
As the relationship builds on with other bloggers and vloggers, you will become more successful in your promotional efforts.
7. Google AdWords for Promoting your YouTube Videos
Google AdWords can prove a powerful medium for promoting your YouTube Videos. You can use Google AdWords to advertise them to your target audience.
Now, Google has opened its AdWords program for video advertising.
In fact, Google AdWords is the most successful Pay per Click (PPC) advertising program in the world.
Under this PPC model, you need to bid on keywords.
When your ad is picked up, it is displayed at the top of a user's search page.
However, you need to pay only when a user clicks on your ad and is taken to your content.
Google even allows you to set up a budget for your AdWords Ad Campaign. So, you never go spending over your budget.
For a Video Campaign on Google AdWords, your ads will show up on pages and videos that are related to the keywords you have chosen for your campaign.
Another good thing about Google AdWords for Video is that you can use Google's Analytics for tracking your traffic. You can also come to know how effective the campaign for promoting your YouTube videos was.
8. Use Calls to Action
Use of Calls to Action can be very effective in promoting your YouTube videos.
Here's an example.
By simply saying that "For more such amazing videos, just click the subscribe button below" you have informed your audience that this is not a standalone video and they can have more by subscribing to your channel.
Well, calls to action are also a good way for increasing viewer participation & engagement.
For example, if you have YouTube channel dedicated to traveling, your call to action could be, "If you know some exciting tourist destination, comment below. You might get it featured in next week's video".
Calls to action encourage viewers to subscribe to your channel, share your videos on social media, leave a comment, and more.
However, it would be good to use calls to action towards the end of your videos as it will easy for viewers to take action.
9. Start an Email Newsletter
The technique of email newsletter is especially useful for keeping intact your audience's attention when you post YouTube videos once every few weeks.
You can include relevant articles, new video news, and guest blog posts for grabbing the attention of your audience.
This way you can be successful in bringing them back to your YouTube channel for more interesting and valuable videos.
When your audiences hear from you that some interesting content (videos) are lined up for them, they get interested and like to visit your YouTube Channel.
Email newsletter helps them in informing that you have valuable content for them.
Here, you should note one thing.
Make a point to include links to videos on your YouTube Channel in your email newsletter.
One newsletter can be instrumental in providing you lots of extra views.
For example, just witness this scenario.
Suppose your subscribers forward your newsletter to their friends.
So, by sending out one email, you can have lots of extra views on your YouTube videos.
However, you should take care in drafting your email newsletter.
It should not look like an advertisement for your YouTube videos.
Instead, it should carry valuable content that's of much interest to your audience.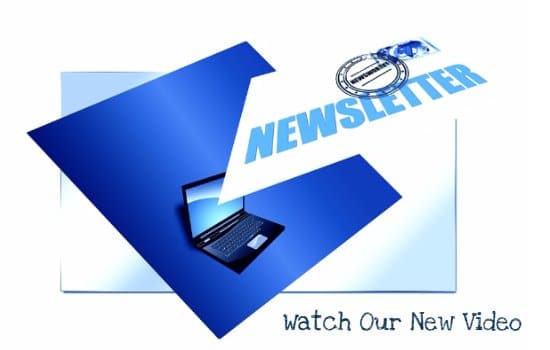 10. Reward your Viewers who go about sharing your Videos
Like Facebook and Twitter, YouTube also lets you know when users go on to share your content.
Let this be an opportunity for you to let your supporters know that you value their effort in promoting your YouTube videos by giving them a shout-out.
You can show your thanks by tweeting or posting a reply.
You can also come with a shout-out for them in your upcoming YouTube video.
People love to be recognized.
And they love to hear from you, especially when they have participated in promoting your YouTube videos.
Remember one thing.
When you show to your audience that you value and appreciate them will make them share your videos more.
They will like it and comment on your videos.
These signals hold much value in making your videos popular with your target audience.
And best thing it costs nothing.
Just a small token of appreciation for your audience.
It's perfectly fine to have their names on your next videos.
So, don't hesitate or hold back to appreciate them when you see them promoting your YouTube videos.
It means a lot to you.
These are your real fans that like and care about your YouTube Channel.
And they will enjoy being mentioned.
So, be active in shout-outs and engagements with your audience.
It will help you to market your channel.
Concluding
You can use these techniques to promote your YouTube videos.
They are tested and proven methods for promoting YouTube videos. Now, you don't have to bother about how to promote YouTube videos.
Simply use these techniques and strategies to promote your YouTube Channel.
We have listed out the best ways to promote YouTube videos.
We hope that the post proves immensely helpful in promoting your YouTube videos. If you found the post helpful, do remember to share it with your friends and colleagues. We welcome your comments and suggestions.