If I had a penny for every time someone asked me how to make a poster for a sale or an event, well, let's just say that I'd be a very rich person. I've made dozens of posters over the years. They're probably my favorite type of art project because you can often get away with making something rather plain and uninspiring look awesome with a little bit of effort and creativity.
14 Tips to Make Amazing Poster
If you're using a poster maker, here are some tips on how to design a poster for an event or sale: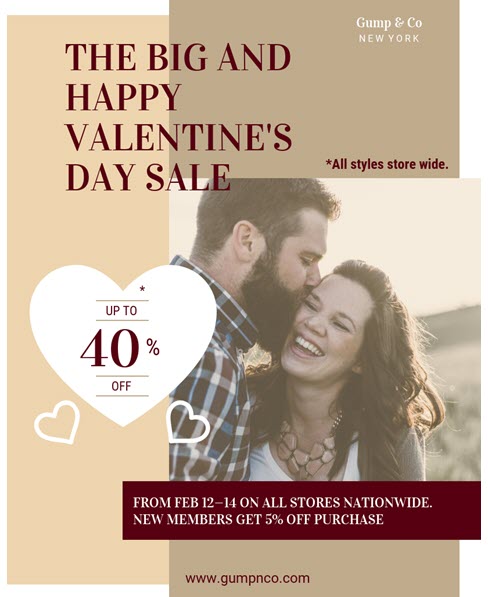 1) Use Lots Of Bright Colors
Much like a brochure design, don't be afraid to go overboard with the colors. You don't have to use every color in the crayon box, but if you can use a color wheel to combine a few complimentary colors, it will make your poster stand out.
I recommend going for one dominant color and using 2-3 supporting colors. If you doubt which colors work well together, just use the 2.0 standard colors: red, blue, green, black, brown, purple, orange, pink, grey, and yellow.
For a poster maker app with a wide variety of options, try out Venngage.
2) Keep The Text Simple
Sometimes something cool happens while using an online poster maker when you leave off most of the text. If you don't know what to write on your poster, just use a phrase that says: "come to _" where you fill in the blank with whatever it is you are promoting.
You can also use a graphic instead of words to pique your audience's curiosity. Like I mentioned before, an online poster maker can be great for someone who doesn't have any design background whatsoever.
3) Use Big Text
If you have something important that you want people to notice, use BIG BOLD letters on your poster maker online. You don't want it to take up the entire poster because then it becomes hard to read, but having a few words written in really large letters will draw people's attention.
If you're wondering, the biggest text that I would recommend is 48 pt. You can also use a poster maker to add other elements that will make your text pop, such as drop shadows, gradients, and outer glows (which should be used carefully).
4) Add Matching Imagery
If you're promoting something intense or exciting, add some intense imagery to your poster. If you're promoting something soft or subtle, go for a more soothing image. Don't make the mistake of thinking that imagery has to be literal; it can also be metaphorical; for example, instead of using an image of a book on sale, you could use an image of someone reading under a tree.
This is a great way to add some creativity and personality to your poster. As a bonus tip, try and find some images that don't require any licensing.
5) Don't Include Too Many Images
When using a custom poster maker, it's better to use fewer images that are simple rather than having a bunch of complicated images that will detract from your text. You can also experiment with creating an image out of the text. For example, instead of writing "tea for sale," you could write it in the shape of a teacup.
My favorite trick is to use a poster maker to layer text on top of an image. For example, you could use an image of a book and then write the title on top of it. You can also layer text on top of shapes or images in a poster maker to create something visually interesting.
6) Make Sure It's Large Enough To Be Seen From A Distance
If you are hanging up your poster in a place where people will have to view it from far away, make sure that the text is big enough that they can read it. A good rule of thumb is this: if someone has to stand on their tippy-toes or get on their tip-toes to read your poster, it's probably not big enough.
You want your audience to be able to see the poster from far away. It would be a shame to put all that time into creating your poster only to have no one read it.
7) Read Your Poster Out Loud
Before you print your final draft, read your poster out loud to yourself. If something doesn't sound right, change it. You want people to not only be able to read the text but also understand what you're trying to say from reading the words alone. If you're not sure about the phrasing, use a poster maker to play around with different layouts and words until it sounds perfect.
8) Don't Include Small Details
If you want people to be able to read your poster and not get distracted by unnecessary details, then don't include them. For example: if all you're promoting is a tea sale, don't add in other things like cookies or chocolate because it will just distract from the text.
If you're not sure what I mean, download one of the posters that I have shared in this article and use a poster maker to remove the superfluous details.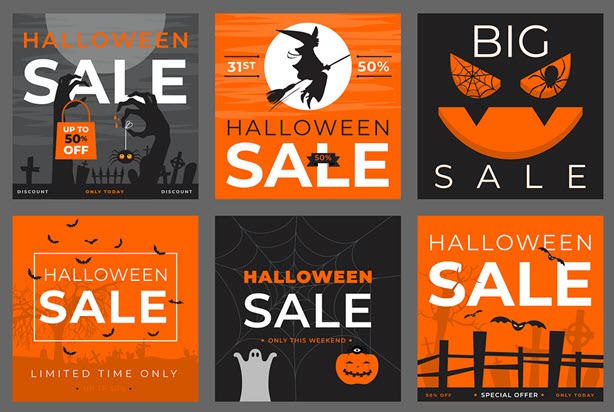 9) Experiment With Different Layouts
A good layout is really important, and it will take a little time to figure out what works best for you. You can also use graphic design software like Photoshop or Illustrator to help position your text and images the way you want them. If you're unsure about what I mean, try downloading one of the posters that I have shared in this article and experimenting with different layouts using a poster maker.
10) Include Your URL
You might be tempted to leave your website or email off of the poster because you don't want people to think that, by simply reading it, they can go straight to your site. However, if you want people to visit your website, why would you not include it on the poster?
It's a good idea to find a balance between having too many URLs and having no URLs at all. You could have one big URL that leads directly to your website or just have an email address. Just make sure that you have some way for the two to get in touch with you! If possible, put it near where your company logo is, so people know who the poster is from right away.
11) Don't Forget About Fonts
Unless your poster is handwritten, you'll likely have to use fonts. A good font can make a difference in how professional and interesting your poster looks, so choose wisely! If possible, find something playful or quirky that matches the feel of your event or website.
You want people to spend time looking at your poster because then they will see what you're promoting! If you're not sure about which to choose, try playing around with them on a poster maker until you find one that works well.
12) Proofread Your Poster Thoroughly
It might be tempting to simply print out the first draft of your poster, but this is often when mistakes are made. I know it's tempting because there might be a typo, and you're like, "just print it. I can fix that later." I'm here to tell you not to do that! Print the final draft as many times as needed until there are no typos.
It might even help if you ask somebody else who wasn't involved in creating the poster to look over it and see if they notice anything wrong with it. If something looks off, keep printing and proofreading until it's perfect.
13) Consider Printing More Than One Copy
There will always be some people who want posters but don't bring them home, or they lose them on their way out, so consider printing more than one copy just in case someone needs it. A good rule of thumb is this: for every 20 people you know who are coming to your event, print out one extra copy. This way, if someone needs a poster but doesn't have one, they can always take yours!
14) Just Do It
I really can't emphasize this enough: JUST DO IT! Sometimes you need to just dive in and start experimenting with your poster without over-thinking things too much. If you don't like what you've created, change it around until something clicks and you're ready to print on a poster maker machine. You'll learn so much from your mistakes, and you'll often be surprised afterward by just how awesome a poster turns out. Good luck!
In Conclusion
For many people, the idea of creating a poster just seems daunting because it requires you to use tools that you're not familiar with. However, once you try out all the different stages on a poster maker machine, it isn't too difficult to get everything done in an hour or so.
That being said, it's often helpful to have a creative coach or friend there to help you design your poster. If you're not able to do that, try going online and searching for ways to create posters. There are several websites out there that will offer advice on how to make a poster promote an event or business idea.