Online Marketing has become a vital part of your overall business marketing plan.
In fact, Online Marketing is instrumental and plays a key role in your business success. Billions of dollars of turnover are being generated by companies from all over the world by merely adopting and utilizing online marketing techniques.
We are actually witnessing an online marketing revolution.
Moreover, online marketing is fast evolving to encompass various new techniques, methodology and channels.
Latest being Mobile Marketing.
Mobile Marketing employs mobile phones (particularly Smartphones) to market products and services. There is a vast population of mobile users and most of them are equipped with a Smartphone. So you get a vast pool of potential customers. Technology has made it easy to utilize this medium in promoting products and services. It is expected that mobile internet users will surpass traditional computer internet users in the near future. This has given a sharp edge to Mobile Marketing.
Nowadays, Mobile Marketing is gaining much attention and importance from entrepreneurs all around the world. Experts are of the opinion that Mobile Marketing is poised for a golden future. In U.S. alone, mobile advertisements spending have hit an all-time high of nearly $9.6 billion in 2013. Mobile Marketing is effective and efficient in marketing your products and services to the target audience. It has a wide reach and is thoroughly cost-effective.
Hereunder I have listed down some of main Benefits of Mobile Marketing, which will go onto show you the inherent power, efficiency, and effectiveness of this medium in marketing products and services.
If you have still not incorporated Mobile Marketing in your business marketing plan, or are ignorant of the power of mobile marketing, simply go through the benefits of mobile marketing and quickly realize and understand how effective it can be in making your business a "Great Success".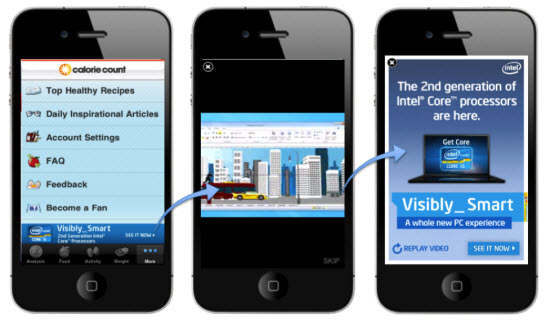 Benefits of Mobile Marketing
Always On – One of the greatest benefits of employing mobile marketing is the fact that it is capable of delivering quick results. You get the advantage of "always on" with this marketing medium. Firstly, mobile marketing is done through mobile phones, which are always carried by users. Secondly, mobiles are usually in the on-state which means that the advertisement is instantly received by the users as soon it is sent. So your advertisement reaches the targeted audience instantly. The reach to the potential customer is made easy as you do not have to wait for them to log on to their computer system with an internet connection. As there are millions of mobile users, the volume of traffic is usually huge, and you have a greater number of users coming to your website.
Wide Reach (Size of Medium) – Another tremendous benefit of using mobile marketing is the fact that it provides a wide reach to the targeted audience. So you just cannot ignore this medium as it offers great potential for increasing your online earnings. Today, nearly eighty percent of people use mobiles, and the number of people using smartphones is also rapidly increasing. As much as 55 million people are presently using smartphones. It has been estimated that, in the near future, internet access through smartphones will surpass internet access through computer. So when you use mobile marketing you get an opportunity to reach millions of people. When you have a large number of prospects, you automatically go onto increase the conversion rate as well as the volume of sales.
Cost Effective – When compared to other traditional means of marketing, mobile marketing comes as a relatively cost effective medium of marketing. The cost of acquisition of a customer in mobile marketing is relatively quite low when compared to other online marketing techniques. For example, when you run PPC Campaigns over the web, the cost of getting a visitor may range anywhere from $1 to $10+. Whereas, when you do PPC Campaigns over the mobile phone medium it may range from $0.1 to $0.5. So, the marketing expenses are less in mobile marketing, and this makes it a lucrative medium to market your products and services to your target audience.
Viral Potential – Mobile Marketing comes with a built-in potential for becoming viral. In fact, mobile marketing brings huge viral benefits. The reason for this is pretty obvious. The fact is that the mobile content is easily shareable among users. Your visitors get the opportunity of sharing information and offers they like with their friends and relatives. For this they do not have to log on to a separate device, they just have to use their smartphones. This can be done in a matter of few seconds. Your content or offer gets quickly spread across to a large audience base in no time whatsoever. Hence, you get a wide exposure and that too without doing any extra effort or spending any extra penny.
Greater Potential for Success – Mobile Marketing is still being considered as a relatively new means of online marketing. Other forms of online marketing are highly concentrated and competitive. However, mobile marketing is still in the exploration stage. Due to this fact, it is easy to take advantage of mobile marketing to promote products and services rather than using other internet marketing techniques. You stand a better chance of success with your mobile marketing efforts. So, this niche offers a greater potential of success to budding e-entrepreneurs.
Easy Targeting – Mobile Advertising has provided tremendous opportunities to businesses. Technology has allowed entrepreneurs to customize their mobile advertising so that they can easily target specific user segment. If you want to customize Mobile Ad Campaign according to users' location, you can do it. You can in-built the Ads in various applications and platforms and can further customize it according to the requirements of specific consumers. Further, you can customize your Mobile Ads to target users with a specific type of Smartphone. So, for Android users, you can run a dedicated Mobile Ad Campaigns. Likewise, you can design and run mobile ad campaigns specifically targeting iOS users. Opportunities are just limitless as you can target specific consumer segments based on your marketing goals.
Interactive – Mobile Marketing brings forth another vital advantage to advertisers. One of the prime benefits of employing Mobile Marketing is the fact that it is highly interactive. It offers an easy and flexible way for consumers to interact and connect with the advertising. Mobile Marketing is equipped with Quick Response and Codes which tend to offer high interactivity.
Consumers can scan the code so as to run an advertisement on their mobile device. This opens up lots of avenues for interactivity. Consumers can click on various components, and are provided with opportunities to perform a specific task so that they can avail the offer. The Mobile Marketing interactivity goes on to build trust with the advertising company which gets translated into leads and business for you.
Variety – Mobile Advertising offers high flexibility and variety. You can use Banner Ads, Text Ads, and can customize the offers and advertising in various other ways. It provides ample room for creativity, and you get an opportunity to design various types of Ads that appeal to your customers. For example, your ad campaign can include a discount code that users can redeem at your store. You can also design Ads which enable users to purchase your products or services via the mobile phone. Likewise, you can also include an interactive image of a product which you want to promote and sell through the mobile channel. Actually, mobile advertising provides a variety of opportunities in which you can appeal to your target customers.