Whether you are running an online business, blog or any other business, customer or user satisfaction is the single biggest criterion that is responsible for your success.
Customer or user satisfaction takes the centre stage if you wish to play a long and successful innings in the online world. You just cannot ignore Customer or user satisfaction.
That's the reason why every successful blogger, webmaster, or e-entrepreneur takes every effort to provide optimal user experience to its customers or website visitors.
In this context, website loading time and web hosting have a very important role to play.
Website Speed is one of the most important factors that determine that a website visitor patronizes a website or not. Likewise, when you are not using an adequate web hosting service has a direct impact on the level of user satisfaction. Your website traffic takes a hit just because your website speed is slow and takes more time to load.
Let's take a random example.
Would you like to surf a website which loads slowly?
Would you ever visit a website again which loads slowly?
Chances are that you will come up with a flat and big "No".
Likewise, is the case with every other user on the Internet?
It is very frustrating experience to find that a website takes a hell lot of time to load. Research studies have shown that users shun such websites, which have slow load times. To make matters worse Google has made website load speed as a ranking factor. So if your website is even one second slow that other websites to load, means that your website rankings fall down on the search engine results page. Thus, you have an inverse relationship between website load time and visitors' traffic. So when your website load time is low you get more traffic to your site and when your website load time is more, you tend to get low traffic to your website.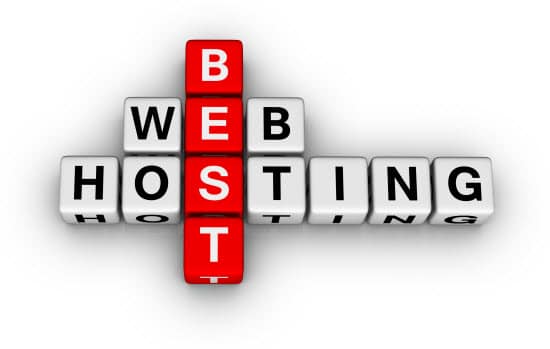 Apart from the above affects, Website speed also has a drastic influence on the conversion rates. Even milliseconds of advantage on page load time can give you hundreds and thousands of new customers and can increase your conversion rates. That's the reason that major e-commerce players in the world have overhauled their website speed. Giants such as Amazon, Walmart, Shopzilla, EBay, Yahoo, and AOL have made tremendous efforts cut down on their website load time. Although the actual results differed for every website, but as an overall takeaway you get the conclusion that, for every second improvement in the website speed, you get a marked increase in page views, conversions and increment in the revenue earned.
So you can safely conclude that website visitors adore, patronize and use such websites, which have fast website speed. That is they like to use such websites, which have low page load time.
In this context, your Web Hosting Server is an underlining factor which determines page load time. Other than just improving the aesthetic design of your website, providing more functionality to your website, or may be adding more content to web pages, you need to keep a watch on the performance of your Web Hosting Servers.
Users or website visitors just can't digest slow page load time.
They want results and that too in a split of a second otherwise they won't care about your website. They will simply shift gears to move to your competitor's website. That's the last thing that you want from your visitors. You can't afford to lose your website visitors. You make every effort to bring visitors to your website and would not like to lose them just because your website speed is slow.
What you require is a fast Web Hosting for your website.
You have to understand that Fast Website Hosting is necessary for your website if you want to survive, thrive and be successful in the online world. Using a fast Web Hosting means that you get a faster loading website giving you more visitors, high rankings on search results and significant improvement in conversion rates.
Well, as far as options are concerned, you actually get to have three options of Web Hosting. Firstly, you get to have Shared Web Hosting, which although being the cheapest option is the slowest one to use. Then you have VPS Web Hosting, which is faster than Shared Web Hosting. Thirdly, you have the option of using Dedicated Web Hosting, which although being the most expensive option is the fastest of them all.
So if you are running a static website or a simple blog you might go for shared hosting, but if you are running an e-commerce site you need to consider either VPS or Dedicated Web Hosting for an enhanced user experience which invariably means better business prospects for you. Using a fast Web Host you end up getting fast load times for your website along with stability, security and the most uptime for your site.
All your content and settings are secured. Your website visitors get the instantaneous response and fast page load times there are no security lapses, and your websites get the most up-time. You desperately require this for a successful and flourishing online venture and a fast web hosting can achieve this for you.
Although using Dedicated Web Hosting achieves much of the desired results as far enhancing website speed is concerned, here in it is also important to consider and recognize the fact that it is not the only criteria for a super fast loading website. Elements such as what CMS you are using for your website, your website design, theme, and the plugins that you use for your website also have a bearing on website speed. Suppose you are using a heavy theme or plugin for your website. This will have a negative impact on the overall website speed. Using a Dedicated Web Hosting you can nullify the negative effects of such elements to some extent but cannot eradicate them completely.
It will be a smart step if along with using a fast Web Hosting; you also employ Content Delivery Network (CDN) for your website. Using CDN for your website will further help to enhance the user experience with better page load times. Actually CDN servers help to cache in static files, CSS files, images, and web pages. So user requests get answered more quickly when you use CDN for your site. There are many Web Hosting Companies which also provide CDN service along with web hosting.
If you find it hard in selecting an appropriate Web Hosting Company, you can do it by searching the top 10 Web Hosts. This way it eases out your selection effort for a right super fast Web Host for your website. If you have budgetary constraints, you might well take that into consideration as well while finding the right web host for you. Some of the well known names in WordPress Hosting include Synthesis and WP Engine. So if you are looking for speed, security, 24×7 uptime, scalability and support for your WordPress Hosting, then Synthesis and WP Engine are among the best Web Hosting Companies in the world.
So if you want to have a large traffic of visitors for your website, better conversion rates, high search rankings, enhanced user experience, you ought to take care of your website speed. You need to ensure that your web page load time is extremely low (much lower than your competitors' page load time). You can achieve this by using a fast Web Hosting for your websites.
Shared Hosting Recommendation
VPS and Dedicated Hosting Recommendation
CDN Recommendation
WordPress Hosting Recommendation