Do you own a website and your answer is "Yes" then read on as we show you the golden ways to monetize your website?
This post is all about how to monetize a website.
Here, we show you different ways of making money with your website.
Making money with your website can become a reality for you too. The post will uncover numerous ways of monetizing a website.
You come to know how to make money from a website through Google Adsense, Affiliate Marketing, URL Shortener, Push Notifications, Paid Reviews, Mobile Ads, Native Ads, Facebook Instant Articles and many more ways.
In the beginning, you can make enough to cover your necessary expenses (expenses for domain and hosting) and then go on to propel your income and earn some more cash online.
However, you need to carefully select the strategies listed below that suit your style and lifestyle preferences depending on your experience of making money with your website.
Moreover, many are making a full-time living by monetizing their website.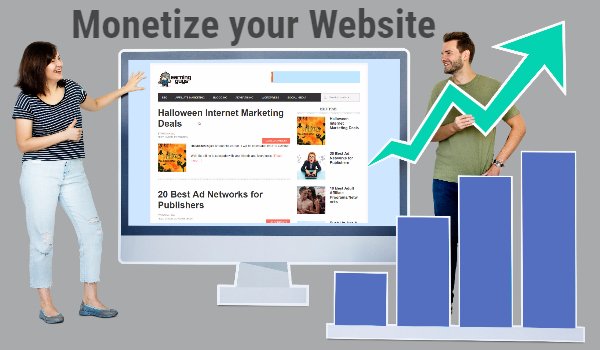 That said lots depend upon the niche you finalize for your website. Then there are endless opportunities for making money online.
Here, we introduce you to some of the best ways of making money on the internet or rather how to make money with a website.
We advise you not to chase them all at once.
Pick one or two from the list that resonates with you and your website. So, at the start of it all, you must focus on them first.
We know that the web evolves at an accelerated rate, so we have made sure that our monetization methods keep pace with them.
Here, you get to know the best of how to make money from a website.
So, let's get started now.
20 Best Ways to Monetize your Website
We present you the best ways of monetizing your website.
1. Pay per Click Advertising
Pay per Click (PPC) or Cost per Click Advertising is still regarded as one of the most viable and profitable ways of monetizing your website.
With PPC, you can display ads on your website.
When a visitor goes on to click one of those ads, your website gets to generate revenue.
It employs real-time bidding to direct traffic to websites.
So, in PPC Advertising, advertisers need to pay when an end user goes on to click an ad and reaches the advertiser's website. On the other hand, publisher (that is you) earn when the end user clicks on an ad.
Moreover, you can partner with PPC Ad Networks and profit by publishing ads using them. They function as a bridge between advertisers and publishers.
Advertisers profit with PPC Networks as they get more traffic for their products or services. Publishers join PPC Ad Networks for earning money by placing ads on their websites.
In fact, PPC Ads are placed on web pages with good traffic.
However, as a publisher, you need to ensure that you generate a good amount of traffic so that you can earn good money with PPC Ads.
For more on PPC Ad Networks, you can check out one of our popular posts at Best PPC Networks for Publishers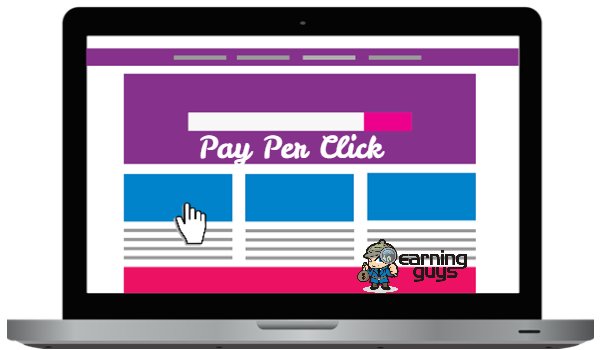 Here, we share with two of the most successful and popular PPC Ad Networks:
Google Adsense is the "King" among PPC Ad Networks. It is the best PPC Network for publishers. If you own a website, then you should surely have a go at Google Adsense.
Google Adsense offers many-fold advantages.
First of all, Google Adsense works with millions of advertisers. They go on to deliver relevant and high-quality ads that bring high CTR (Click through Rate) and more money for you.
It offers reports and metrics, and you come to know how worth Google Adsense is for you. Moreover, you can control what types of ads appear on your website pages.
Plus, there are no signup fees, and it is easy to use too.
Google Adsense displays ads that are aligned with users' interests. You get to earn money when any visitor goes on to click on the ads on your website.
However, the only hurdle with Google Adsense is its "Approval." So, getting approved as a publisher with Google Adsense is a "Big" ask. You need to fulfill all the conditions laid out by Google Adsense.
Media.net has come up with a viable PPC Ad Network which serves as one of the best alternatives to Google Adsense.
The best thing about Media.net is that it delivers relevant ads.
They offer powerful tools with which you can track your performance in real-time. You can even control how the ads look on your website. You can even filter advertisers and block ad topics.
The only requirement with Media.net is that it requires high-quality traffic and content. Plus, the traffic should be from the US, UK, or Canada and English should be your site's primary language.
2. Affiliate Marketing
Affiliate Marketing today is a billion-dollar industry. It offers you the opportunity to make money with your website through referrals and commissions.
As an affiliate, you need to promote a product or service to your website visitors, and in return, you earn a commission when a purchase occurs through your link.
So, you have to showcase products or services of other companies on your website and receive income when a purchase is made through your affiliate link.
As an affiliate, you need to reach out to different companies and market their products.
They will offer you a tracked affiliate link. It is a bit longer than the normal link and has a reference on it.
You need to include this affiliate link when mentioning products from your chosen partners on your blog or website.
Nowadays, affiliate marketing has become a huge business and comes out as one of the best ways of making money online.
Things become easy and profitable for you when you join an affiliate network where you can access thousands of affiliate programs.
An affiliate network pays you a percentage of the sale amount. They payout on CPA as well as CPS offers.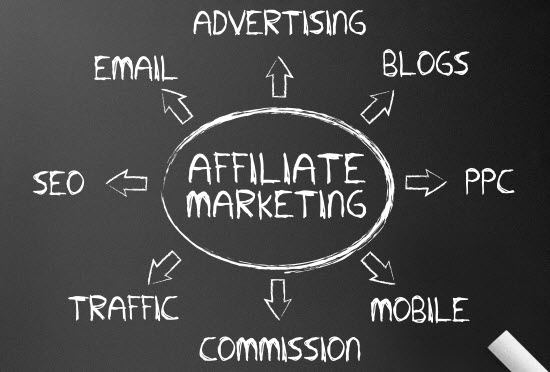 Here, we share you some of the best CPS Affiliate Networks:
Amazon Associates is one of the best-known affiliate networks that is promoted and managed by Amazon.
It offers the most extensive range of products. It is free to join and easy to use. You can earn up to 10% of advertising fees.
Amazon Associates has become a preferred CPS Affiliate Network for many publishers as well as advertisers. It has an amazing variety of products for sale.
With its control panel, you can keep track of your earnings. You can even determine how ads are displayed, whether they are in the form of contextual links, banner ads or interactive widgets.
It offers better chances of conversion as Amazon happens to be one of the most trusted online stores.
So, you have a fabulous chance of making a sale at Amazon. Moreover, you can be sure that you get paid.
As an affiliate, there is a higher chance of conversions with Amazon Associates.
Payment method: Check, Amazon gift card
Payment threshold: $100
ShareASale is another very popular CPS Affiliate Network. It offers advanced and efficient technology and proves to be a reliable network platform with an ethical and transparent business model.
ShareASale is successfully running for the last ten years. It's known for superior customer service.
ShareASale has a wide network of advertisers that exceeds well over 3500 in numbers. They constantly endeavor to make their affiliates and merchants happier. They have efficient tools and come with accurate reporting.
Plus, signing up for ShareASale is simple and involves a five-step process. The network makes it easy for you to apply to different programs.
ShareASale includes almost everything such as tech, weddings, gifts, automotive, fitness, apparel, and productivity. There are over 40 different categories filled with 4800 different merchants.
Moreover, ShareASale has many useful search options. It can filter your searches based on factors such as keywords, and sale commission. ShareASale allows you to create customized reports. It even allows you to customize your affiliate links.
It comes with a reliable payment system. You get your affiliate earnings directly in your bank account. You can even receive a check or get paid through Payoneer.
The payment method includes Direct Deposit, Check, Payoneer, and Wire Transfer. The payment threshold is $50.
Payment method: Direct Deposit, Check, Payoneer, and Wire Transfer
Payment threshold: $50
Commission Junction (CJ) is one of the most popular CPS Affiliate Network. It happens to be one of the oldest networks and one of the larger ones as well.
In fact, CJ happens to be one of the largest affiliate networks in North America.
It has witnessed outstanding growth in the affiliate marketing industry. CJ is the perfect place to catch the road to affiliate marketing. It has over 3000 advertisers in its network.
Signing up for publishers is free and instant. At CJ, you get a wide selection of offers.
Moreover, its merchants are well established being the Fortune-500 type of companies. You get tons of banners and marketing material. CJ themselves pays the commissions. They are very reliable in making payments.
Payment Methods: Check, Direct Deposit
Payment Terms: Net-20
Minimum Payout Threshold: $50
3. Sell Ad Space
Other than Affiliate Marketing and PPC Advertising, there's another way of making money with your website.
It's rather simple and profitable too. You have to sell Ad Space on your website.
It involves selling the ad space directly to companies that can sponsor different blogs. You need to put a price tag for each ad space on your website.
For example, you can have: "Sidebar banner ads will cost $$$ per month."
Typically, it comes as a dollar amount per one thousand impressions."
So, if it is quoted as $5 CPM and you get 100,000 visits a month, the ad price you get for your space will amount to $500 bucks.
The benefit of this method comes when you get a ton of traffic from different sources. Your simple banner ad pricing can reach up to $5000 per month.
You can also sell your websites ad space at a fixed price say $50 or $500 per month. By this, you don't have to worry about CPM or clicks on the ad.
However, the downside comes when your site doesn't have much traffic. Then you cannot earn much.
That said the other way of selling ad space on your website is to set a direct price. You have to name a price based on the worth of your site and relative to what your competition is charging. The price can be a simple flat fee. Here, you get paid upfront at the beginning of each month.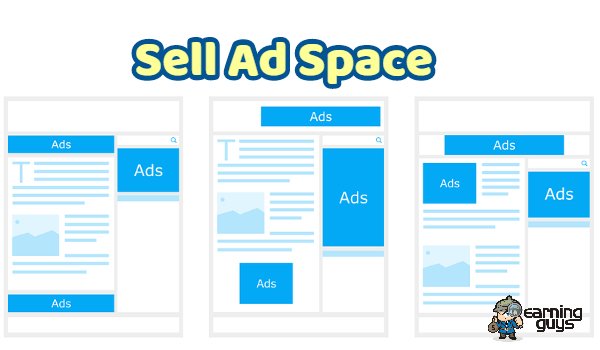 4. Cost per Impressions (CPM) Ads
CPM Ads means Cost per Mille or "Cost per Thousand Impressions."
Here, you get paid for displaying the ads on your website or blog. CPM Advertising is recognized as one of the best ways of making money with your website or blog.
You earn money with the total amount of ad impressions that you receive on your website for an advertisement. Typically, the ad impression rate is fixed.
However, it can also be different depending on your advertiser, country, and publisher's website niche.
It is calculated as follows: Total Impression / 1000 x Cost
Let's say your blog receives 10000 visitors per day and gets 30000 page views. Let's suppose CPM RATE is: $2
Then your Earnings per day = 30000/1000 x $2 = $60
However, to make CPM Advertising work you, you need to choose reliable CPM Ad Networks. Plus, the payments are made on per view basis.
You need to have a large visitor base to get approved and profit from these networks. So, they are not useful for smaller niche sites.
If you are getting tons of traffic then you can use the below mentioned CPM Ad Networks for monetizing your website: Check some of the Best CPM Ad Networks
Propeller Ads is a very popular CPM Ad Network. Moreover, it has various advertising options for publishers such as Pop-under Ads, Banner Ads, Mobile Ads, and lots more.
Propeller Ads is much popular with download sites, music, as well as video streaming websites. It is easy to join and implement. Plus, you get instant approval. Its CPM rate depends on the origin of your visitors. You stand to profit much if you get high traffic from the US.
Propeller Ads has incorporated the Net30 Payment Policy. Their minimum payout threshold is $100. They offer publishers an 80:20 benefit ratio. They offer payment through PayPal, Wire Transfer, and Payoneer.
Payment method: PayPal, Wire Transfer, Payoneer
Payment threshold: $5
5. Sell Your Digital Product
You can make money on a per-sale basis from your website when you go on to sell your digital products.
The advantage that you get here is the fact that there is no middle-man or person in between you and the buyer. So, you don't have to forgo a 'cut' from the money earned.
The approach here is quite straightforward as you simply have to sell these products directly through your website. Plus, you get paid immediately.
That said the main challenge here is that you have to offer "good" and "great" products. All this requires you to devote a ton of time and even additional resources such as design and content. You need to come up with a well designed and persuasive landing page. It helps you to get a strong conversion rate.
Moreover, there are "hidden costs" as you need to collaborate with the contractors. Then you need to work your way through payment gateways (as you need to collect payment) and take care of the shipping as you have to distribute the products. Last but not the least; you need to handle issues of taxes.
If you can manage all these issues well, then you can make it a success with selling your digital products.
For example, you can begin by selling eBooks from your website. You can design courses and begin selling them in the form of eBooks.
6. Earn with Email List
With an Email list, you can make it from your website. So, theirs is money on the list (email list). It consists of your loyal readers.
Here, you need to convert as many strangers who visit your site for the first time into passionate followers. These visitors who become a part of your email list want to stay updated on your latest work or content.
These visitors who turn into an email list can be then approached with some interesting offers, products or services. In fact, there's a long drawn strategy for converting these subscribers (email list) into customers.
However, it begins with content that's worthy of them. That said with an email list you can convert your blog into the full-blown money-making enterprise.
So, you need to build a relationship with your followers. It should begin by offering them great information or free help. However, you should be careful not be spam them with unsolicited offers as it is the fastest way to abuse the reader's trust. It will hamper your long-term goals.
So, it would help if you started with your email list as soon as possible.
You need to send email to them with recommended products that they will be interested in and earn a commission when signup or buy anything.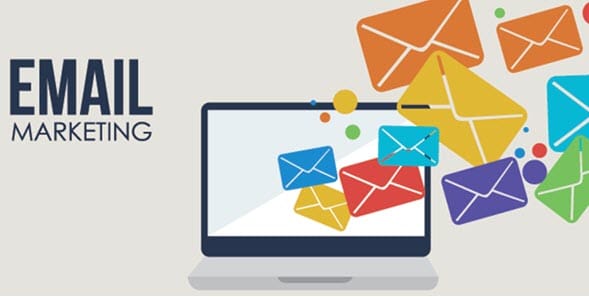 7. Paid Reviews or Sponsored Posts
It is the most common way for bloggers to make money with their websites.
Typically, brands ask bloggers to write an article or review about their product. They want to highlight their product in some way.
In doing so, the brands go on to pay the bloggers a handsome amount per post. This allows the brands to get in front of their target audience.
Plus, the bloggers can make much money writing paid views or sponsored posts.
However, you must notify your readers that it's a sponsored post and you received compensation for writing it. Plus, make all the links as "Nofollow" to avoid any sort of penalty from Google.
The good thing is that many companies are on the lookout for blogs that will feature their sponsored content.
You can leverage this opportunity by writing paid reviews and earn a good amount of money from your website. You can even come up with 'advertorials' that's part content and part advertisement.
For example, if your website features the latest iOS games for iPhones and iPads, the creator of those ads can ask your review featuring their apps to your fans and readers.
However, you should remember to do it right. Otherwise, it will tarnish your reader's goodwill that you have created with much hard work.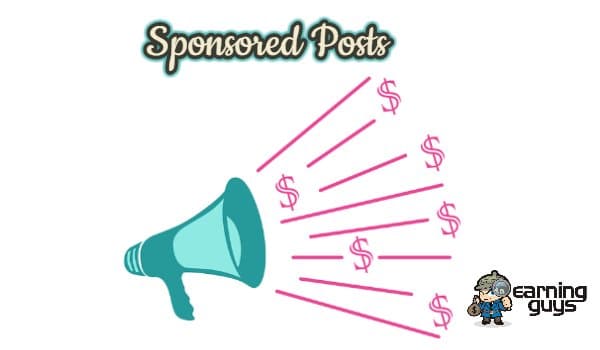 8. Promote CPA Offers
Promoting CPA offers is one of the best ways to earn money with your blog or website. You can join CPA (Cost per Action) Affiliate Networks.
The good thing with these CPA Networks is that they manage everything and save your time, effort, and money. Plus, you get the opportunity of getting varied offers and affiliate programs through CPA Affiliate Networks. You get a lot of good products to promote and have success in affiliate marketing.
There are thousands of affiliate programs. Moreover, managing these programs is much difficult.
Joining CPA Affiliate Networks can solve all these problems.
Advertisers benefit as they get affiliate tracking software as well as many publishers to promote their products. Publishers benefit as they get many affiliate programs in one place. They receive combined payments from different programs.
Users need to click on an affiliate link and complete a desired "action." It requires them to complete a form, complete a survey, or download software. You generate leads for advertisers and get paid in the process.
It's simple as that.
Here, we have listed some top-performing CPA Affiliate Networks. They have great advertisers, great support, and offer on-time payouts.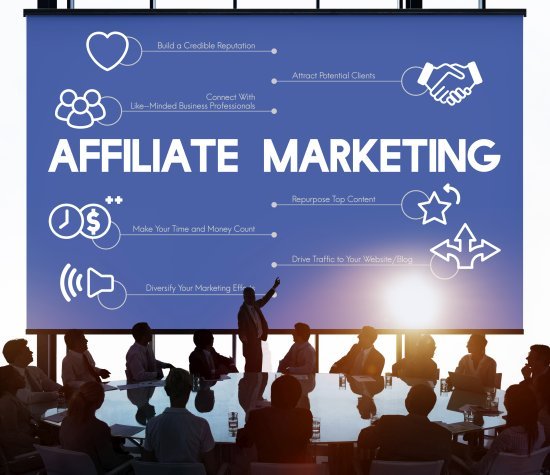 Let's have a look at them:
The Max Bounty is one of the most successful CPA Affiliate Network that's up and running successfully since 2004. Max Bounty is a well-known name in the industry. It has stood the test of time.
It has a large number of affiliates. They are making a good amount of money with CPA Advertising. Moreover, it runs several high paying affiliate programs.
With Max Bounty, you get a reliable partner for CPA Affiliate Marketing.
PeerFly comes with excellent affiliate management. In fact, it is one of the most popular affiliate networks out there.
It has dedicated account managers and offers lots of quality services. It has lots of CPA offers from different categories from well-known brands.
PeerFly has become a well-trusted name in CPA affiliate marketing.
ClickDealer has a lot of good CPA offers with the handsome payout. They top it all with some great affiliate managers who are always ready to help you. It offers on-time payment with the facility for direct deposits. So, ClickDealer turns out to be a great option as far as CPA Affiliate Network is concerned.
URL Shortener is one of the easiest methods of earning money with your website. You have to shorten URLs and post them on your website or blogs. When someone clicks on the shortened URL, you go on to make money online. So, there is income potential with every click.
The good thing with a URL Shortener is that you need not possess any technical skills. The shortened URLs can be posted on forums and social networking platforms such as Facebook, Google+, Twitter, etc.
So, URL Shortener is one of the simplest methods of making money online. URL Shortener provides you the opportunity to hide the affiliate links as well as shorten the long and ugly looking URLs.
You can use URL Shortener Websites and create a short URL completely free.
Nowadays, URL Shortening Services have become popular with bloggers and webmasters. They pay people for shortening URLs. They can pay as much as $2 to $155 for every 1000 visitors that you bring to your link.
When any visitor clicks on the shortened URL, it will advertise for 5 seconds, and then it is redirected to the original destination.
Typically, Shortened URLs are used on forums and social networking platforms. Using Shortened URLs on your website may irritate your visitors.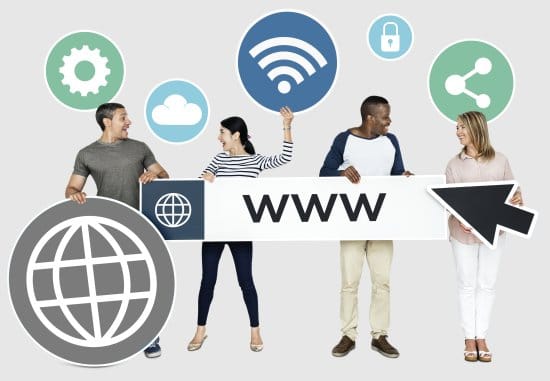 Here, we share with you some of the best URL Shortener:
MiniURL is one of the most popular URLs Shortener for making money online. Moreover, you can easily start with MiniURL. You can sign up for MiniURL in just a minute.
You need to share the shortened URLs created through MiniURL. One can earn up to $250 per 10000 views. It offers different rates for each country.
It offers easy to use control panel with which you can easily manage your links and track your earnings. They also run a referral program with a 20% commission for life.
The minimum payout is set at $5 and is made twice a month. They pay through PayPal and Bank Transfer.
Oke.io is another very popular URL Shortener for making money online. You can shrink the URL and earn money with Oke.io.
Moreover, it is easy to get started. First, you need to create an account, shorten and share the links on your website or blog. When someone clicks on the link, you get to earn money.
It's a completely free tool. For each visit, you make money. The payout is up to $5 per 1000 views. Plus, it offers a referral bonus of 20%.
It offers a powerful admin panel. You get to control all the features with a click of a button. You get detailed stats and come to know about your audience.
The minimum payout is set at $5. The payment is done through PayPal, Skrill, Bitcoin, etc. Plus, there's a dedicated support team to help you out with any issue.
Ouo.io offers a good opportunity of earning money with your shortened link. It's a very popular URL Shortener Service. With Ouo.io, you have the opportunity to earn up to $8 per 1000 views. The minimum payout is $5. The payment is made through PayPal or Payoneer account on every 1st or 15th of each month.
Shorte.st is one of the most trusted URL Shortening Company. It offers many creative options for making money by monetizing the shortened links. With Shorte.st, you can earn from $5 to $15 per 1000 views.
You can use its WordPress Plugin for boosting your earnings. Its minimum payout cap is $5. You get the payment on the 10th of each month.
It offers payment through PayPal, Payoneer, and WebMoney. It even has a referral program wherein you get an opportunity to earn a 20% commission on referrals for a lifetime.
There's yet another way for monetizing your blog or website. Well, you can monetize your blog with Push Notifications.
It's a notification that appears on your web browser PC. So, Push Notifications connect the visitors with your website. These messages are shown on the web browser even while the visitors are not using a particular app or website. These are available to both apps as well as websites.
Your visitors need to opt-in for receiving these messages. However, you don't have to download anything. Plus, there's nothing to install.
Your visitors have to click on "Allow," and they are subscribed. They are shown a subscription prompt in the browser next to the taskbar. Plus, they don't need to keep their website open once they are subscribed. They can shut down your website, but you can still push those messages. So, users don't need to open your website for receiving the messages.
Push notification goes on to engage users. They deliver user generic content to your visitors. They deliver offers for retaining and furnishing loyal readers to you.
So, Push Notifications go on to activate traffic for your site. They can reach mobile phones and tablets, besides the desktop.
Push notification has FOUR key elements:
Title
Description
Landing Page URL
Icon and Banner Image
Call to Action Buttons
The good thing is that Google supports Push Notifications:
Moreover, Push Notifications have evolved as a premium advertising tool.
Using Push Notifications, you can directly reach out to your clients and potential customers. It has become an ideal ad format for traffic monetization. It appears as a short alert message.
Moreover, you can use Push Notification Service for sending out web push notifications. You can use it for promoting your products and services.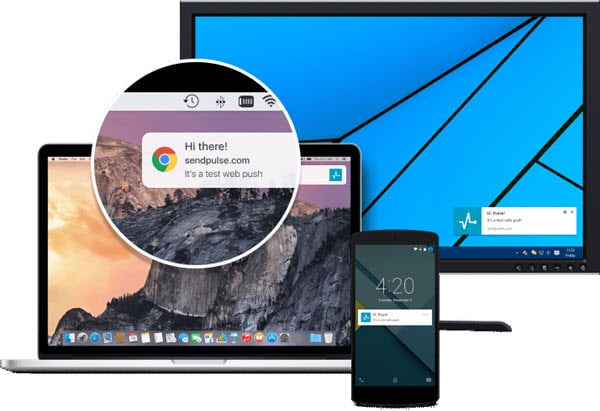 Here, we share with you two of the best Push Notifications Ad Networks. Let's check out:
This top ad network has come up with a new ad format in the form of push notifications. It turns out very profitable for publishers. The ad network is fully compliant with Better Ads as well as Google Chrome requirements.
The good thing is that it does not affect your revenue from other traditional ad formats. You get the opportunity to earn right when the user agrees to the subscription. Its browser push notifications are nonintrusive.
Plus, the users can decline the subscription at their will. Another advantage with Adsterra push notifications is that they are Google compliant. The ad format works outside the website body.
Minimum Payout: $5
Payment Terms: Net15
Payment Methods: PayPal, Wire Transfer, Paxum, Webmoney
Propeller Ads is known for its non-intrusive ad experience as well as easy monetization. They have added another arsenal in the form of Push Notifications or Native Subscriptions.
In fact, Push Notifications have been top-performing ad formats on Propeller Ads. It is a user-friendly ad format. They don't hinder text and images on the web page.
The Push Notifications are in line with the user's interests and offer high CPM for publishers. The good thing with Propeller Ads is the fact that they offer "nonintrusive" push notifications.
There's money to be made with Propeller Ads. It can offer you a lifetime income stream.
It's an advantage for you as the users can receive notifications even when they do not go for browsing your website. Plus, the ad format also works with other ad types. They are in with Adsense policy directives.
Propeller Ads works alongside Google Adsense and many other advertising networks as well. So, your profits remain intact when you use Propeller Ads with other Ad Networks.
Payment Method: PayPal, Bank Wire, Payoneer, ePayments, Webmoney
Payment Terms: NET 30 basis
Min Payout Amount: $100.00
Mobile Advertising is another potent method of generating income from your website. It proves the main source of revenue for advertisers, publishers, and app developers. The mobile platform offers numerous advantages to online business entrepreneurs.
However, you should note that it is important for you to offer something exciting for your users so that they can download your app or games. So, be original and unique in your offering to your users.
Mobile Advertising helps to boost your install volume. You can promote your app across different audience segments. You can even place ads from that come from third party companies inside your app or mobile website.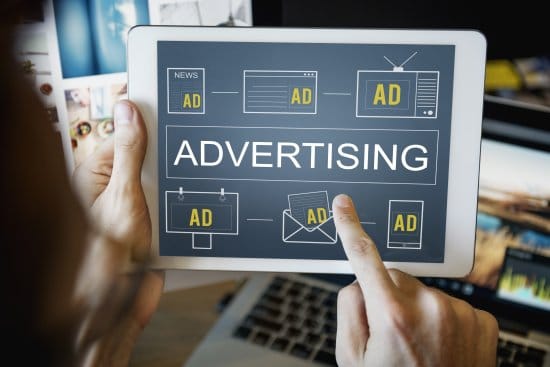 Here, we share with you two of the best Mobile Ad Networks that can help you to utilize the mobile platform to your advantage for app monetization.
Google Admob has the status of being the "biggest mobile ad network. In fact, it is used by over one million apps. It offers relevant ads and comes with high CPM together with best fill rates.
Plus, there's more with Google Admob. For instance, you can install its SDK quite easily. It comes with a helpful ad mediation system. Plus, there are over 40 third-party ad networks to increase your earnings. It comes with a versatile monitoring dashboard.
Google Admob is best with app monetization. It supports campaign type such as CPC, CPM, and CPI. Plus, there are various ad formats such as native, interstitial, banner, video, etc. The minimum payout is $100, and the payment term is based on Net21.
StartApp is a very successful Mobile Ad Network. It is running successfully since 2010.
It offers you the opportunity to add interactive ads such as 360 Ads, Virtual Reality Ads, Native Ads, Interstitial Ads, and Native Ads.
StartApp primarily serves as a self-serve platform. With StartApp, you can build and launch ad campaigns quickly. It has excelled at offering animated and interactive ads.
Some of its key features include:
It works on mobile platforms such as iOS, and Android.
Campaign types offered are CPM, CPC, CPI, and CPA.
Ad formats supported include interstitial, video, full-page ads and more
You get targeting with respect to the device, gender, geo, competitors, app, connection type, and others
12. Sell Subscriptions (Premium Articles)
Your websites or blogs offer content to your readers. That's the normal case, and you are well aware of it.
However, do you know that your very content can open doors for your website monetization?
Well, it is known as Selling Subscriptions.
You have toiled it hard to make a successful website or blog. Your traffic is soaring up and high.
You are counted as an authority in your niche. Now, it's time to make it count.
It all begins with selling subscriptions. Let us make it clear for you.
Well, you can post "premium articles" on your blog or website. In the normal course, you post content for your readers.
Now, you can offer subscription-based articles that are available to your readers once they subscribe to it.
So, these articles or content are not available to your readers that don't subscribe to it. Here, you offer your expert knowledge at a price.
It's available exclusively to your subscribers. Selling Subscriptions can become an income stream for you.
Plus, you get the loyal readership that is willing to pay you for getting your valuable advice and inputs. You are helping your readers and in the process go on to monetize your website.
13. Websites Flipping
Website flipping is not truly a website monetization method in the actual sense. However, you can earn handsomely by website flipping.
Let us brief you.
Website flipping is when you go on to sell a website. You utilize your expertise in building websites or blogs.
There are scores out there who want to leverage this opportunity and buy your website at a handsome price.
They recognize you as a successful online marketer who knows the online world in and out.
Now, this can pay you. You have to offer the websites or blog at a price. These websites should cater to the goals and aspirations of the buyers.
Suppose you have a blog on the USA tourism industry. You can offer it for sale. You can set the terms and conditions, and if they are fully met, you can offer your websites at a price.
So, your skills and expertise in developing a website can make you earn much. You can even use marketplaces (such as Flippa) where you can sell the websites and make a profit.
14. Accept Donations
At the initial stages of a website launch, you might not be successful in getting tons of monthly visitors.
If this continues for long, the survival of your blog or website comes at stake. The lack of a strong, engaged community puts your business model at risk.
What you can simply do is to ask your readers for a donation. However, it's not the road to wealth.
It can only cover your expenses in the short-term. However, donations can support your journey.
If your readers like your content they can go ahead and donate a couple of quid. What you have to do is to add a simple PayPal button on your website. If you ask, you will get it.
It just takes about ten minutes to add the little donation buttons to your website. It's a good way for at least recovering your web hosting expenses. It can provide for the new product creation and even further research and analysis.
It will help you to maintain your blog or website. If all goes well, you can make much money from donations.
However, we want to add that it's not a popular way of monetizing your website. That said you can ask for donations and fuel up the maintenance of your website.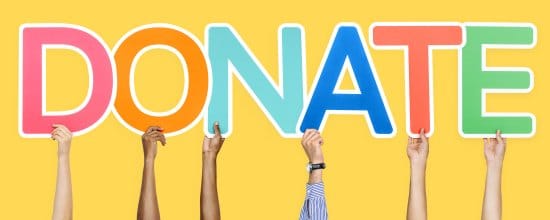 15. Consulting
It's a road that you can take when you have gained much authority in your niche. Once you are popular with your readers and are getting scores and scores of traffic to your blog or website, it's when you can dive in for Consulting.
Your readers recognize you as an expert and authority in your niche. Now, you can make it count and monetize with Consulting.
For example, if you are an expert in SEO. You can offer SEO Consulting to your readers at a price.
You can offer tips on improving their websites for the search engines so that they can race ahead in the SERPs.
It can be a one-time fee, or it can be in the form of monthly payouts from your readers for a year or two. Your readers want your advice, and you can offer them at a cost.
It allows you to monetize your website. Consulting has much-gained popularity these days, and there is a vast opportunity for amassing a good amount of money.
So, build up your reputation with your readers. You can offer them unique and valuable content.
Once they like your content and you see the growth of your website, you can open up with a channel too.
Influencer Marketing is one of the fastest-growing segments of advertising. It leverages the popularity of social media stars for the promotion of brands and their products.
You can employ influencer marketing to get your business in front of new audiences. A large chunk of marketers has found influencer marketing to be very effective.
The advantage of influencer marketing comes from the fact that influencers play a big role in the purchase decisions of consumers.
In fact, many purchase an item only because it is being used by an influencer. So, influencer marketing turns out to be the best way for consumer acquisition. It is effective in driving sales.
Moreover, with influencer marketing, you can reach the Gen Z audience easily. They use social media platforms for gaining information on specific products.
It is here that influencers play a vital role. They go on to build trust, credibility, as well as deep personal connections with their followers. The young audiences have deep connections with the influencers. They are regarded as trendsetters and regarded experts in their industry.
The audience believes in the advice of their favorite influencers and purchases the product. With Influencer marketing, you can use the key leaders and drive your message to your target audience.
So, you need to engage with these people on social accounts. Lastly, your curated content should be handpicked by the influencers.
Ultimately, you have to tap on the influencer's audience. Here, we share with you some of the top influencer marketing platforms and marketplace:
It's an influencer marketing platform on YouTube. It features YouTube influencers. They have the right set of tools that allow you to connect with the right creators and thereby to reach the right audiences. It allows you to join as a creator or otherwise as a brand. Plus, you can start a campaign free.
It's a place wherein you can create your influencer profile. You can have your profile for free and apply to brands.
Influence.co can be used by influencers or creators. It allows you to create beautiful public profiles that can be shared on Instagram or even in your email.
Influence.co allows you to promote yourself as a creator or influencer. It helps you to establish yourself as a creator or an influencer.
For example, you can follow up with businesses and agencies. You can connect with brands and be a part of their influencer marketing campaigns.
All in all, Influence.co allows you to create opportunities as an influencer.
The hallmark of native advertising is the fact that these go on to blend with the content beautifully and do not appear as ads at all. It is paid content which is usually displayed "in-feed" and is "nondisruptive" in nature.
For example, promoted tweets on Twitter. It is primarily used for building trust as well as engagement with prospective customers.
These appear on websites as related stories and related posts. The Native Ads have images with article heading.
These are usually sponsored. Its working is simple.
When a visitor clicks on a native ad, he or she is taken to another website, and the publisher makes earnings in the process.
They can be displayed under the blog post as well as in the sidebar. Native Ads have become a prevalent method for earning from your website.
Here, we share with you some of the top Native Advertising Networks.
Revcontent serves nearly 250 billion native ads in a month. Its working is based on a 20% revenue share model.
It serves big names including Forbes, NBC News, and CBS.
Revcontent supports highly responsive widgets, infinite scroll options, gallery implementations, and much more. It operates in various niches such as health, finance, auto insurance, finance, and politics. However, it is equally good for other niches as well.
There are no signup fees, and you get round the clock support. It comes with powerful targeting abilities with options for publisher, country, OS, and more.
MGID is a native ad network that is operating successfully since 2008. It has a huge web comprising of brand managers, online retailers, media buyers, publishers, and affiliates.
MGID allows you to serve ads on more than 3000 lifestyle and entertainment websites. It includes more than 50 categories of sports, finance, parenting, and more. You can even target by device, location, and type of browser.
They offer you the best stories from the top websites in the world. Moreover, it is easy to partner with MGID without facing any sort of issue. Moreover, signing up is free.
Recurring affiliate programs offer you a splendid opportunity to amass money from your website.
We have already briefed you about affiliate marketing wherein you get to earn a commission when somebody goes on to buy a product or service through your affiliate link.
It's a one-time commission. Recurring Affiliate Programs are those that offer the opportunity to earn a recurring commission.
Herein, you get to earn a commission for every purchase that is done by your referral. Here, the commission does not stop with the first purchase. It continues.
Let's give you an example.
Let's say you promote a service that has a monthly subscription fee. Now, somebody clicks on your affiliate link to go for the purchase. He/she takes the service by paying the first month's fees.
Suppose the charges are $100 and the commission percentage is set at 10%. In the normal course, you would just receive $10 as commission which is 10% of $100. That's it.
However, in a recurring affiliate program, your commission continues and goes beyond the first month (if the user sticks with the subscription further).
Your commission continues as the customer makes subsequent purchases. Suppose the customer sticks with the service for a year.
In this scenario, you end up making $120 as a commission for the whole year. In case, the customer uses the service for ten years; you can pocket $1200. Moreover, if the usage is for a lifetime, then your commission continues for the whole life.
Generally, recurring affiliate programs come with membership programs in which users pay month after month. So, you get recurring commissions as long as the customer pays for the service.
So, the opportunity to earn money is tremendous with recurring affiliate programs.
In the above example alone, just one referral can fetch you $120 and more. So, if you increase the number of subscribers, the recurring commission can fill your pocket for a long time.
Below, we have shared some of the best Recurring Affiliate Programs that can prove worthy for you.
We have given a short and useful snippet for ConvertKit and Shopify Affiliate Program:
With the ConvertKit Recurring Affiliate Program, you can earn thousands as recurring revenue month on month. It offers as much as a 30% commission. However, it does not allow self-referrals.
Shopify runs a rewarding recurring affiliate program. In fact, Shopify is well known for its eCommerce software. It is SEO optimized and offers a whopping 70 payment gateways. With Shopify, you can get as much as 20% recurring commission month on month.
The Facebook Instant Articles feature helps bloggers and webmasters to earn more money by driving more traffic from Facebook.
It is specifically used for resolving the problem of slow loading times. In fact, it's an HTML5 document.
With Facebook Instant Articles you get many advantages such as fast mobile performance together with rich storytelling capabilities and branded design. It even offers you a customized visual display.
It has the Instant Article Icon when you go on to share your articles on Facebook. However, you have to enable Instant Articles to feature on your website or blog. The Icon tells the viewers that the article that they are seeing is an Instant Article.
Moreover, an Instant Article loads up in seconds. One can experience the performance of Instant Articles with the Facebook Mobile App.
Now, with the Facebook Instant Articles, you can get over pointing links to your website and host your content on Facebook.
Instant Articles allow you commercial opportunities with branded content, rich media, and even with direct-sold ads. Moreover, you can keep 100% of the revenue.
It's a big win for you as far as monetization is concerned. To let you know more, you will be amazed to hear that Instant Articles come with 10x faster load times than you have with a normal web page.
So, with Facebook Instant Articles your users get to have enhanced user experience that means better conversion opportunity for you.
With In-Text Advertisements, you can make money with your blog or website. In-Text Advertisements offer you a tremendous advantage.
They do not consume any "extra space" on your web page. So, they do not distract your visitors and don't hurt your site SEO. Moreover, they are also compatible with Adsense.
The In-Text Ads that are shown are related to the topic or keyword in your article or blog post. It shows a small pop-up when the visitor moves the mouse to the text. The pop-up displays a related advertisement for that keyword.
When the visitor clicks on the ad, you earn. It works by converting the keywords which feature in your content into link ads. In-Text Ads work on a pay per click basis wherein you can earn for every click on the in-text ad.
So, In-Text Advertisements offer a big monetization opportunity. Moreover, you can join In-Text advertisement networks and make money through in-text advertising.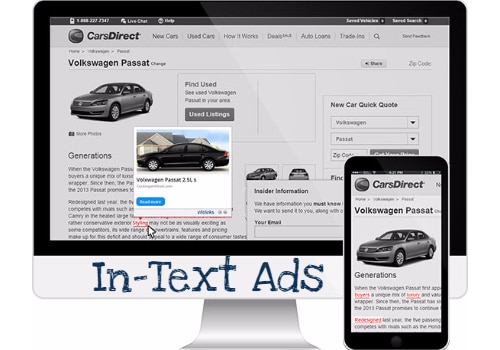 With this, we have reached the end of this presentation on how to monetize a website.
It will prove immensely useful and help you to get started on earning your website.
You can begin by opting in for one or two methods that you find easy, and worth your effort. So, focus your efforts and start earning with these monetization methods.
All in all, it's a helpful resource wherein we have offered you ways of monetizing your website. Lastly, don't forget to share the post on Facebook, Twitter, and Google Plus. We welcome your comments.