Niche Site is a site that focuses on specialized or narrow topics. A niche site may interest only a particular group of people. Creating a niche site is to provide valuable and in-depth content to users seeking detailed information on that specific niche.
By focusing on a narrower niche, niche site owners can establish themselves as authorities or experts in that field, and it can be an effective strategy to attract a dedicated audience.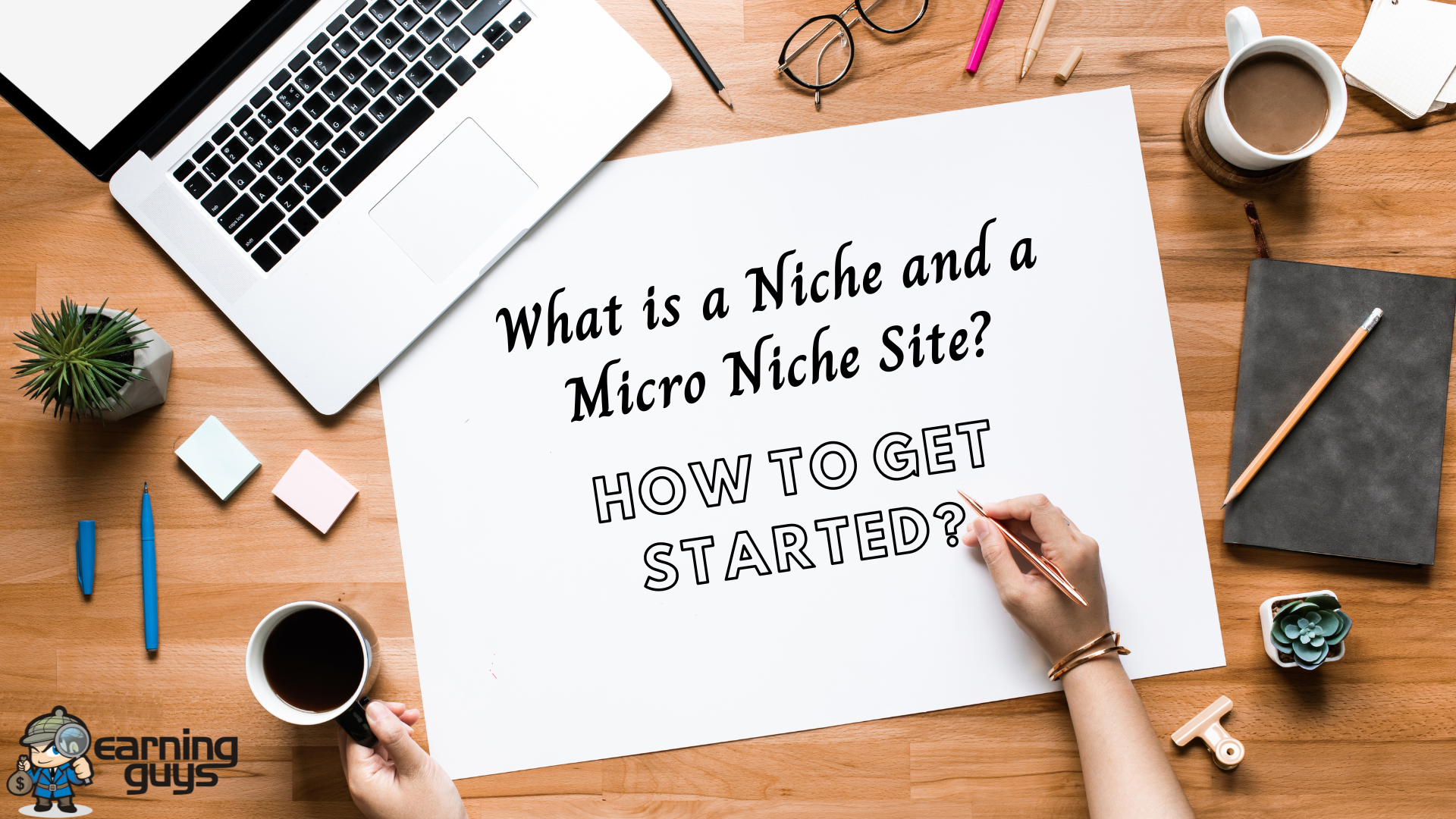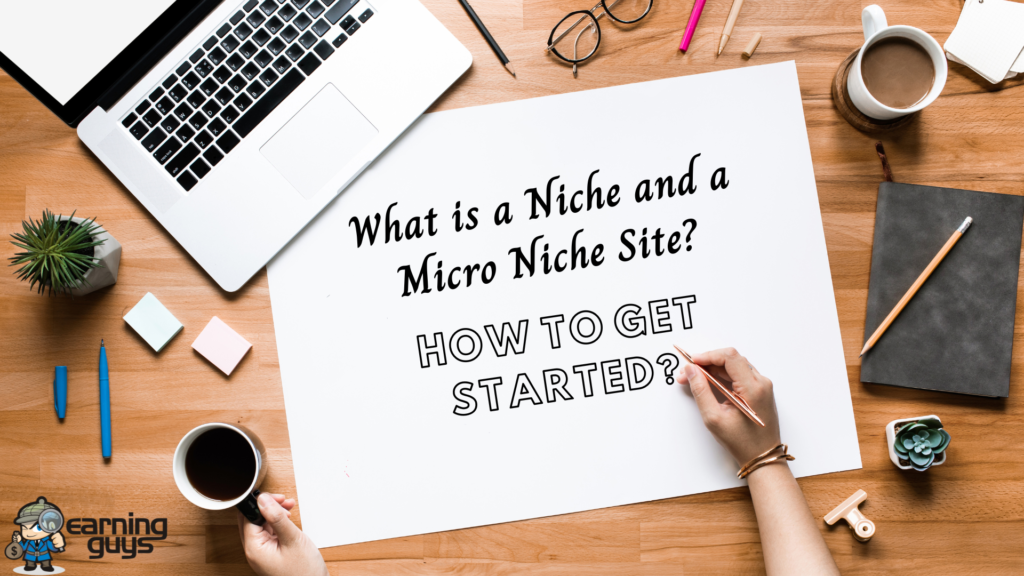 Why should you create a niche site?
It is a genuine question since a niche site has a smaller audience for obvious reasons. A niche site may have a smaller audience, but you may earn higher affiliate income since it is targeted.
A niche site may also increase the chances of your website being in the top search results. Less competition in niche sites adds to our benefit, as ranking a niche site is comparatively more straightforward.
Niche site owners can earn revenue or monetize their website through various methods such as advertising, and affiliate marketing, i.e. selling someone else's product or service on your platform for earning a commission.
Display advertisement, sponsored content, or selling digital products or services directly related to the niche are some other ways to earn with niche sites. Related products/services platforms may be willing to pay more to advertise them if you have a niche site.
A website focusing on one topic is the way to go. You have higher chances of building a loyal community that would often visit your website.
How to choose your niche?
It often becomes difficult for most people to choose the niche they want to build the website. Don't worry; we have created pointers for you to make the task easier. If your website checks most of the points, congrats that you have found your "the one" niche!
You should be interested in the niche but not too curious not to let anyone else write for you in the longer term, as this may prevent you from scaling in the future.
The niche should be specific but not so specific that the audience size is too small to let you earn.
Make sure that there are good high-earning affiliate programs in your niche.
Do not select a niche that is just a current short-term trend. Choose a sustainable niche if you want your website to grow and make a sweet income in the long term.
If you want your niche site to be your main income source, do not choose a seasonal niche. But if you want to make extra income or have a seasonal job, going with a seasonal niche will be great.
We hope this has helped you in selecting the right niche.
What is Micro Niche?
A micro niche, also called a sub-niche, or a niche within a niche, refers to a smaller and more specific part of a bigger market.
Imagine it as a specialized group within a larger group. So, instead of trying to please everyone in a big market, a micro niche focuses on serving a specific and unique group of people with particular interests or needs.
This way, businesses can concentrate on a smaller but more dedicated audience and provide products or services that perfectly match their need. It's all about catering to their preferences and making them feel the center of attention!
Since the competition has increased in the current scenario, unfortunately, niche sites have become competitive too. This gave birth to Micro niche sites focusing on a narrow but effective audience to earn a good income.
For example, a website based on Alternative medicines, denim, dogs, sewing, or anything you like.
Still confused? We'll share a few niches that can give you a little idea of what'll be perfect for you.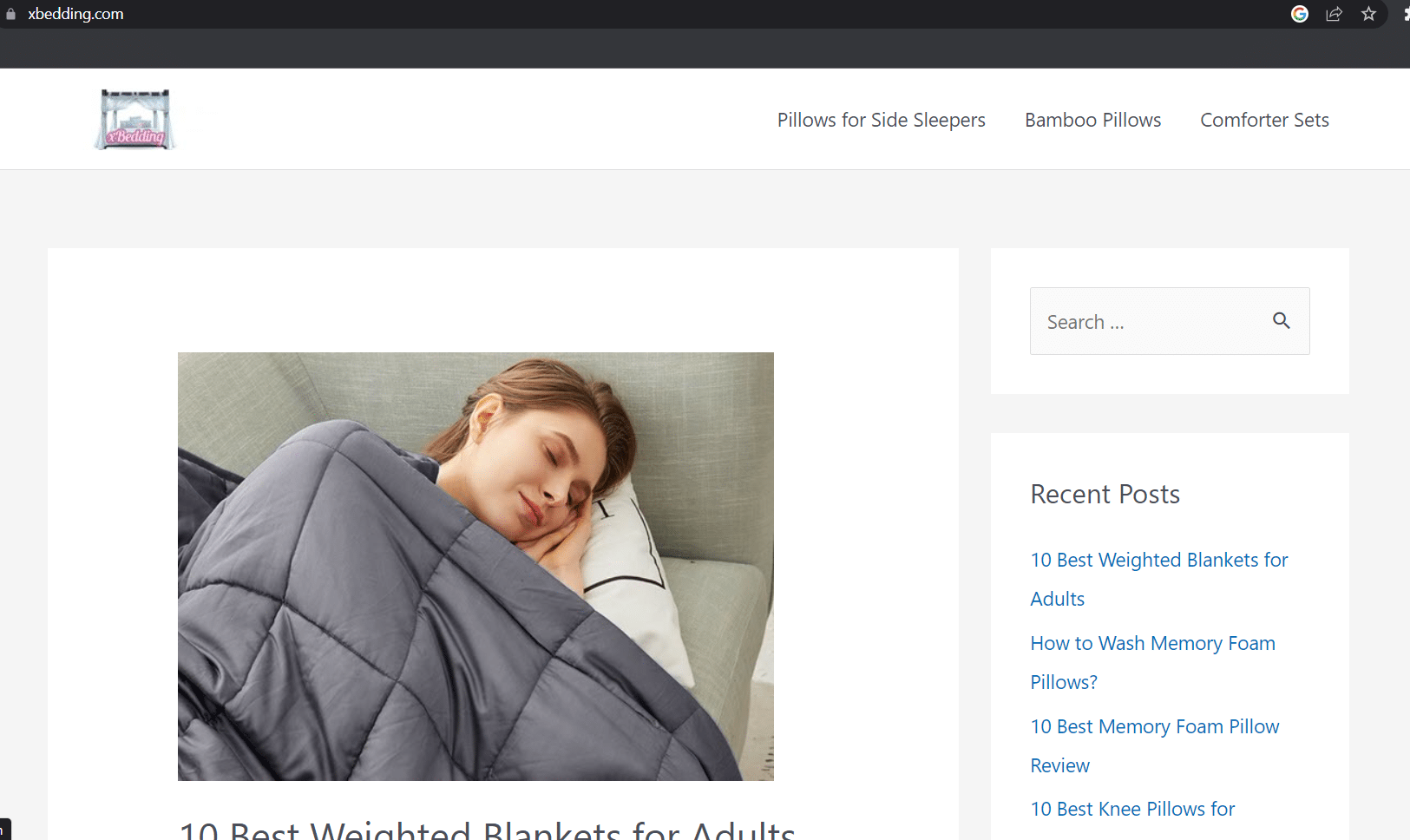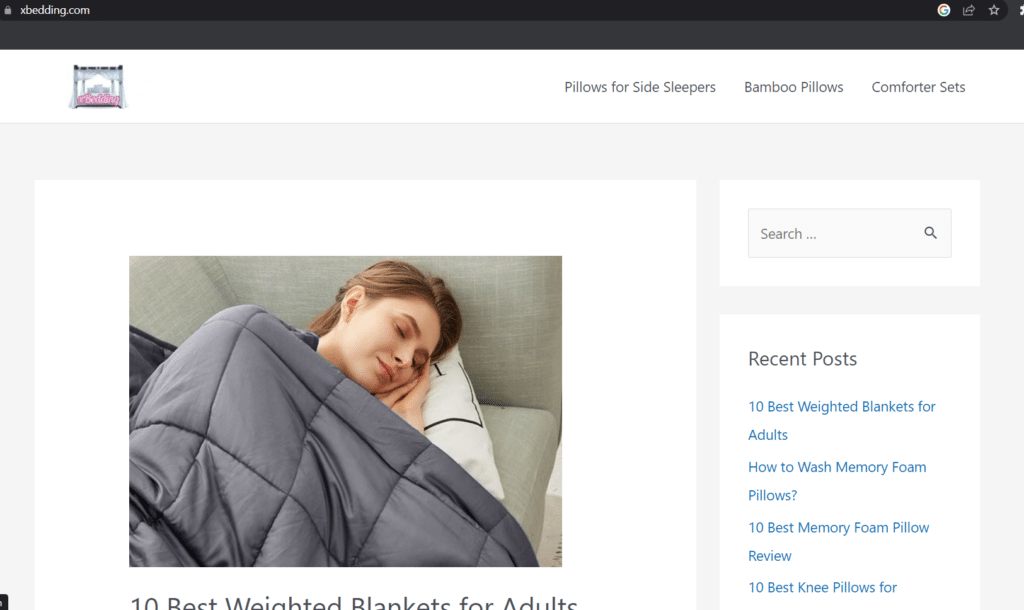 Here is an example of a micro niche site based on bedding.
Niche Website Ideas
Travel Niche
It is an evergreen niche. But it is a little broad with lots of competition. So, to stand out, be specific, like solo travel, travel ideas on a budget, nature trips, etc. This will help you get a more targeted audience.
You can also make blogs based on travel suitability during different months throughout the year. You may get huge traffic before the holiday months as most people plan for trips.
You can also put travel necessities with the affiliate links to make more money. Write about personal stories and experiences to hook people to your blogs and make them feel connected.
Always place good images, as visuals always attract people. Contact travel industry experts and get their views, or write an interview containing tips. Have the best resources on your website to help people ease their work.
Fashion and Beauty
It is an ever-changing dynamic niche. So, you will probably never fall short of new blog ideas. In this broad competitive niche, you can make websites for Haircare, nails, makeup, organic skincare, beauty home remedies, etc.
You can make detailed blogs of less-known beauty secrets and tips. People always like new content. Since almost every niche is competitive, you need to stand out!
But do not get too invested in it that you won't let others write.
The ideas are endless; Mom blogs are getting popular these days, so you can make websites on topics like "mom who loves to dress up" or something like that.
Digital Products
It is one of the most popular and high-paying niches. You can make a website for laptops or perhaps Chromebooks to reduce the competition and make money. Or, you can make a website on Gaming Pcs, printers, scanners, or anything you like.
You can easily place affiliate links and make money. If you have a website on Digital products, there are high chances of monetization as people usually search for digital products when they are interested in buying them.
You can earn decent money from Affiliate Program, if not a lot. At least at the initial stage, it is one of the best ways to make money.
Health and Fitness
There has been a significant increase in obesity worldwide over the past years. Hence, the interest of people in Health and fitness has increased too. There is a lot of scope in this niche.
You can make a website on diet plans, intermediate fasting, gym equipment, home workout, etc.
People often lack knowledge about health and fitness and usually search for it. So, make sure you provide valuable content on your website.
You can also sell fitness video courses on your website, which are likely to make money. But you should always provide something extra that people might not easily be able to find on the internet.
Automobile Website
If you get your website to rank among the top results, you will likely make a lot of money. It is a high-paying niche. You can make websites on Luxury cars, bikes, Budget cars, Travel-friendly cars, Electric Vehicles, Scooters, etc.
No one usually does serious research on automobiles. It will only add to your benefit if you provide exclusive information to make people buy the car and earn you a commission.
If you make a website on Just Automobiles, it will be super hard to be on top results, so I recommend digging deeper and going for micro niches.
You may get a lot of sponsored posts, too, in this niche.
We will bifurcate the above examples and sub-examples into Niche and Micro Niches to make them easier to understand.
| | |
| --- | --- |
| Niche | Micro Niche |
| Travel | Solo travel, nature trip, budget travel, etc. |
| Fashion and Beauty | Haircare, Nails, Organic Skincare |
| Digital Product | Laptops, Mobile phones, or ultra micro-niches like Chromebooks, Apple products, etc. |
| Health and Fitness | Diet plans, home workouts, etc. |
| Automobile | Electric cars, Luxury Cars, Scooters, etc. |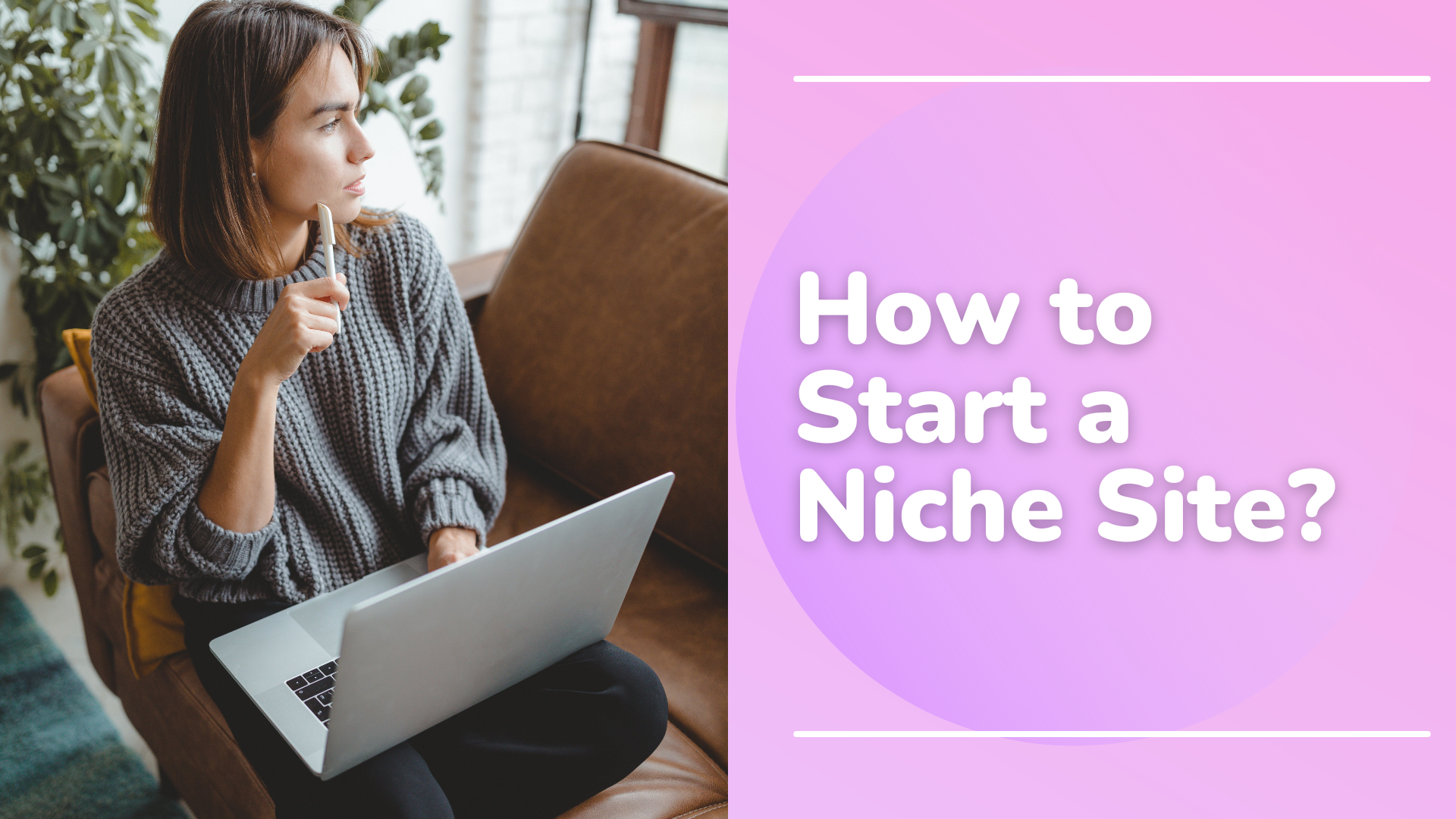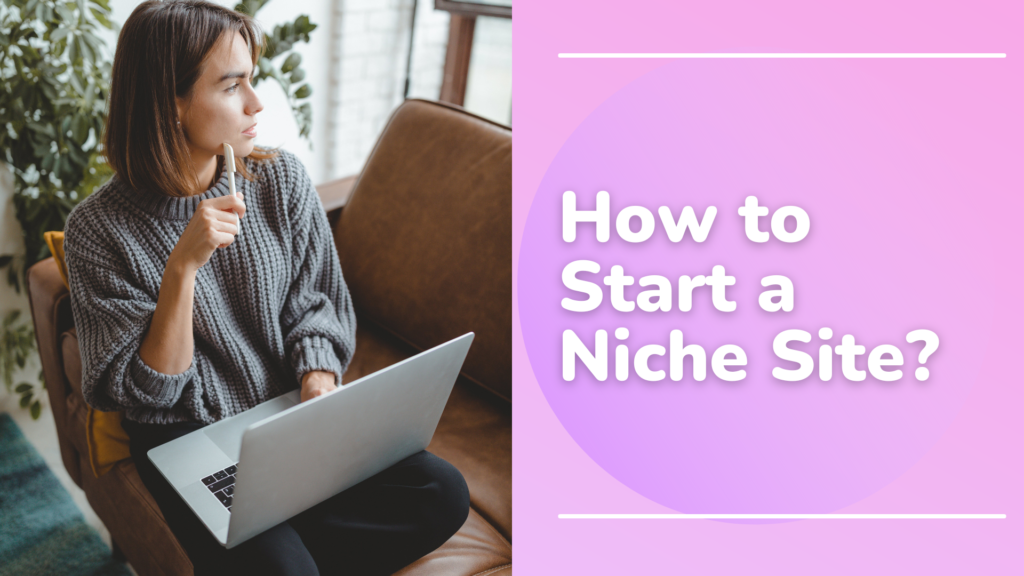 How to start a niche or a micro niche site?
Assuming the above information was enough to help you choose a niche, let's move on to the next step of Starting a Niche/Micro Niche Website.
Choose the right keywords:
Knowing what people are searching for is the most important step before writing a blog. Using the right keywords can skyrocket your traffic.
Focusing on keywords with low competition is essential to achieve a high rank in search engine results. By targeting these less competitive keywords, you increase your chances of ranking well, making it easier for potential visitors to find your website.
Check out Top Keyword Research Tools or Best Keyword Generator Tools.
Build your website:
Now it's time to get a domain name and hosting to get set go! Choose a domain name that is 'easy to remember' or 'brandable.' Get a .com if possible.
Most people use WordPress to build a website; it is easy to use, customizable, and one of the most used platforms.
Choose the right theme and logo to make your page look simple and elegant at the same time.
Writing Content:
Do write content regularly. Use the long tail keywords initially to rank easily and make your way up gradually. Create keyword-focused content.
The article should have 2-3 subheadings. 1-4% is the recommended keyword density, and 4-5 is the minimum times the keyword must be used in an article.
The content must be easily understandable by a general audience. It shouldn't be hard to make sense for the common people reading your article.
Build Links:
It is one of the most important steps followed by posting content regularly. Search engines rank the website higher and have a good number of backlinks. Putting links on social media, writing guest posts, outreach, broken link building, etc., can be done. You can also interlink between your pages.
The more competitive keyword, the more backlinks you'll need.
To know more about link building, check out – Link Building Strategies that always work.
Also, check out 10 Safe Ways of Link Building.
Social Media Marketing
You can double your traffic through social media. Platforms like Facebook, Twitter, Tik Tok and especially Pinterest are beneficial in driving traffic to your website.
Pinterest is known for getting you huge amounts of traffic. Read my article on How to use Pinterest for Blogging.
Social Media Marketing is a great step to increase traffic and make money. Just give it time!
Well, that was it for today's article. Meet you in the next one. I hope you liked the article, do share it with your friends and colleagues.
Thank You.