Last year Google released Panda update and there after lot of panda updates are released. Recently Google released another update named Penguin. The purpose of all these updates was to improve search results and penalize black hat SEO tactics.
After panda update lot of website and blogs lost their search ranking which results lost of traffic. Many websites and blog traffic dropped as much as 80% or more. I have personally seen many bloggers have stopped blogging because they lost about all their search traffic.
In this article I am not telling about how to recover from Panda update it's about what other thing we can do to stay in business. As many of us are depended on Google whatever it can be search traffic, AdSense earning etc. If traffic drops your earnings are affected. The purpose of this article is to learn how we can reduce our dependency on Google and how to improve our website or blog to regularly get search traffic.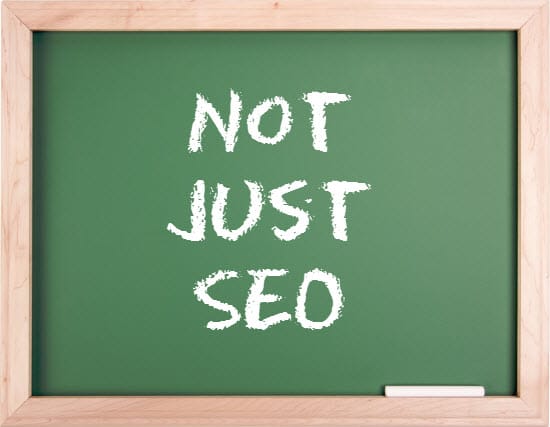 Google loves original article and you
Google don't like copied content, wait a minute who like copied content. Will you like if someone copies your content surly not. Same applies for Google and other search engines.
Google want to give it searchers best result possible and if anyone is copying content from other sources he will penalize that website. If you copy content from other website then stop it right now it's not good for your search ranking and nor you can build your visitors loyalty. Writing for your visitors is most important not for Google or any other search engine.
If you have read an article on website A and after few days you find same article on website B what you will feel about website B even that article was not yours you will not respect website B as he is coping content from others.
Sometimes we don't copy content we just take some reference from other website. If you have taken some information or reference, try to write it in your own words not same as it is written on another website. You can check your article on CopyScape.com or similar sites before publishing it to make sure your are presenting original article.
Write Quality Articles and Build Loyal Visitors
Don't build your website which just depends upon onetime search visitors. If you write quality articles on your blog or giving your visitors a value then they will love to come to your website or blog again and again.
Most of the time search visitors come for some information and when they found that information they leave your website and forget about your website. If you can convert your first time visitors in loyal returning visitors then you may get much more benefit then search visitors.
Visitors will only come to your website again and again when they find unique and quality articles. They will start engaging with your articles by commenting on it asking questions etc.
Start Social Engagement
Social media is grown very rapidly and still growing. People are connected with many website like Facebook, Twitter, Google Plus etc. People spend lot of time on these website and share useful and interesting stuffs.
If you also start spending some time on these social media and networking site you can share your product, services or article to many people which can boost your website traffic and you can also convert them to loyal visitors.
Build Mailing List
If you have a mailing list you can bring more visitors to your website by mailing them weekly or monthly. You can send email about your product offers or latest post on your blog. This will help you to boost your website traffic.
The bad thing about mailing list is that it takes time to build a long list but as early you will start you can build a good list which will help you bring visitors on regular basis.
There are many more ways to bring visitors to your website and stop your dependency on Google. Whatever situation is you have to make your business model strong and don't depended on one source.