Every website owner wants to see their website on top of the search result but as you know it's not easy. You have to do lot of efforts to bring your website at the top of the search result for a particular keyword.
If you have just started blogging or created website and thinking why you need to come at the top of the search results then here is an example. Suppose you have open a shop but no one comes to your shop how will you earn and same applies for websites too. If there are no visitors to your website then how will you earn?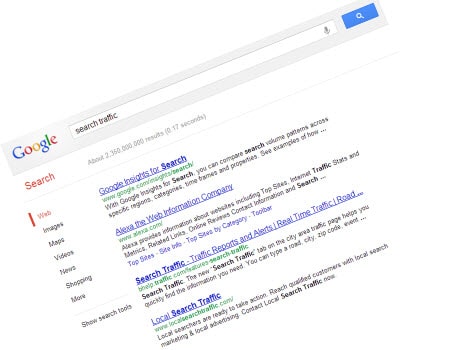 Search engines are one of the most common traffic sources for most of the website. Many blogs visitors comes from search engine which are as much as 90% or more. That's why search engines like Google, Bing or Yahoo are so important.
On Google alone more than one billion searches are done every day around the globe. By this you can assume how many visitors you can get to your website if your website ranks on top for particular keyword.
If your website is build around "clothing shopping" niche then in US alone this keyword is searched about 368,000 times every month about 12,000 searches every day. If you sell clothes from your website and your website rank top for this keyword you can easily get 10,000+ visitors to your website every day and if only 1% visitors buy something from your website you can make 100 sales every day without spending a single Dollar on advertising.
If you buy this much of traffic from paid advertisements like Google AdWords then you may have to pay about $1 per visitor which will be about $12,000 per day or $368,000 per month. It is not an affordable way to bring visitors to your website.
If your website is in top position for your website niche keyword then you are not just getting free visitors you can make lot of money without any investment on advertisement.
It's Not Just About Free Traffic it's About Targeted Traffic
When you get visitors from search engine don't just treat them as free visitors they are most valuable visitor to your website.
When someone search on search engine then he or she is looking for some solution and when they find results related to their search query they are very much interested in that solution, product or service because they are looking for this. If you are able to provide them good solution they will become regular visitor to your website or blog or they can buy product or services you are selling.
Now you have found the benefit of search traffic but bring your website at top of the result is not easy.
Just coming on search result will not give you traffic your website have to be on first page and better on first tree result because about 90% of total searches ends on first page and about 80% searches ends on first 5 results. So every website wants them on first page of search engine for particular keyword.
Now the question comes how to come at the top of search results and here come Search engine optimization.
Every search engine has some guidelines for webmasters to make their website search engine friendly which. You have to optimize your website according that rules. You need on-page and off page optimization which will help you to rank well on search result.
Soon we will add next series of search engine optimization techniques which will help you to rank your website or blog on top of the search results.