In today's post, we will focus on the Website Bounce Rate. This will help you to know about it, a good bounce rate, and how to reduce the bounce rate for any website or blog.
Are you running a blog or a website?
Do you want to be a successful blogger?
Do you want to have a successful online business?
If your answer is 'yes' to any of the above questions, then stay on as this post is just for you. Here, we have discussed what is bounce rate & good bounce rate.
To run a successful blog or an online business, you invariably require traffic of visitors.
This is the most fundamental criteria.
But having visitors to your blog or website is not the only thing you require. Ultimately you need to have a greater number of page views by each visitor and want your visitors to visit the page other than the page on which he or she has landed.
This is ascertained by the bounce rate for your website or blog. Having a low bounce for your website or blog means that the visitors coming to your blog or website are interested in the content, products, or services provided.
So, you need to understand what is bounce rate & good bounce rate.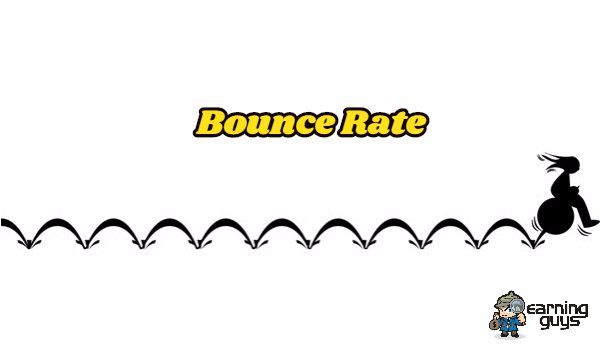 Let's begin:
What is Bounce Rate?
In simple terms, the bounce rate is nothing but the number of visitors that come to your website but leave without visiting any other pages. Such visitors are considered a 'bounce.'
So, the bounce or exit rate is the percentage of people who landed on your website, but instead of browsing any further, they decided to exit your website or blog.
Hence bounce rate is a very important metric that gives you an idea about the first impression that your website or blog is making. So, the bounce rate allows you to know if your landing page is meeting the expectation of the visitors who landed there.
In case your bounce rate is high, it means that something is wrong with either your landing page or your sources of traffic.
You can calculate the bounce rate of your website or blog by using this formula:
Bounce Rate = Number of people who left your site after the entrance page / Number of people who landed on your website
So, a bounce is a single-page session on your website. It triggers when a user opens a single page on your website and then decides to exit without triggering any other requests to the Analytics Server during that specific session.
When you have a high bounce rate with your website or blog, it means that's there is an issue that's worth investigating.
Let's share with you an example to show you how the bounce rate can trigger with your website or blog.
Let's suppose that you're running a website for dog owners and selling eco-friendly dog food. So, you have created a specific landing page that has an offer for a specific promotion.
You decide to promote your offer with online adverting, social and forum promote or affiliate partners, and on the next day, you get 1000 new visits. However, it has a 99% bounce rate. It means that every 99 out of 100 visitors that landed on your website left it without browsing any further.
When you demystified the issue, you found out that the 1000 visitors were coming from a cat forum where you were accidentally linked by one of your partners.
So, the exit rate was high because people on that forum were expecting cat-related things, and they got dog-related things when they came to your webpage. Hence, in this case, the source of traffic was wrong.
Now, you corrected this issue, and your affiliate partners started to promote your website correctly for dog owners. You came out with an ad saying: "Eco-friendly dog food with a special discount. This week only".
On the next day, you got 1000 new visitors but with a 70% bounce rate. It means that 7 out of every 10 visitors bounced without browsing any further on your website.
When you investigated, you found out that you only gave a 20% discount whereas your competitors gave a 40% discount for the same product. So, the bounce rate was high because your potential customers did not found your offer good enough. More on this later on when we take up how to reduce bounce rate.
How to Check Bounce Rate in Google Analytics?
To check the bounce rate for your website in Google Analytics platform, you can follow the steps listed below:
You need to sign in to your Google Analytics account
Now, you need to select the website for which you want to check the bounce rate
You'll get the Audience Overview page
You can see the bounce rate of the entire site by clicking on the metric Bounce Rate, which you will find alongside many other metrics
If you want to check the exit rate of individual pages, then you need to navigate to Behavior >> All Pages in the table. Here, you will get the Bounce Rate column
If you want to check the bounce rate for a different time period, then you need to change the date range using the top right-hand corner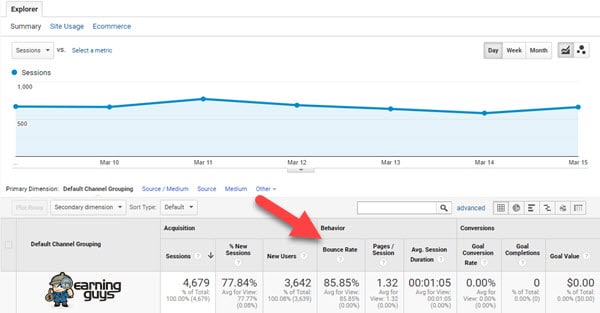 What is a Good Bounce Rate?
In general, the lower is your bounce rate, the better. Here, we share with you the general rule of thumb concerning bounce rate:
80% + is considered very bad
70% to 80% is poor
50% to 70% is average
30% to 50% is excellent
20% or below is likely a tracking error
In fact, the bounce rate of your website depends on several factors, such as:
The type of traffic that you are attracting: People that are familiar with you tend to bounce less as compared to those that are in information-gathering mode. Are they specifically looking for your company, or they want to gather information?
The sources of your traffic: Visitors that come from Google search results tend to bounce much less than the visitors who come from social media channels such as Facebook. People tend to be in a very different frame of mind when they are in work or play modes.
The pages that your visitors are landing: In general, blog pages and posts have a higher exit rate than product or service pages. Visitors do not bounce when they land straight to your home page. However, if they happen to land on one of your old blog posts that do not link to any page on your website, then you can expect a high bounce rate.
The design, as well as the layout of your website: Sites that are confusing, old-fashioned, or difficult to navigate, have a higher bounce rate than websites that are clean, easy to use, and mobile-friendly. If your site is such that people will want to look at it, then they will not leave.
The clarity of your message: If people cannot find the answer they are looking for, they won't be searching to find it – they'll leave.
The speed and usability of your website: Slow-loading websites tend to have a high bounce rate.
Moreover, a good bounce rate depends on many things, including:
The type of your website
Your business type
Brand awareness
Competitors
Visitor types
Product type
Pricing
Moreover, more
Plus, you need to figure out your good (optimal) bounce rate based on your historical data (such as the average bounce rate in the last year). It should not be based on misleading benchmarks. Lastly, you should evaluate the different landing pages by comparing them to each other and not with other businesses.
How to Reduce Bounce Rate?
By reducing your bounce rate, you can boost your conversion rate. Hereunder, we have put before you simple ways by which you can easily reduce the bounce rate:
Content is the King
Well, visitors come to your blog in the hope of quality content. And if they do not find the content up to their expectation, they may immediately leave your blog or website.
So, you have to write quality content for your blog or website, which is unique, interesting, full of information, and finally provides the solution(s) to the visitors.
Actually, "Content is the King."
When visitors find quality content in your blog, they begin to look for related, popular, and recent posts too.
This increases page views and reduces the exit rate. This, in turn, increases your brand value also.
Improve the Readability of your Content
Lack of readability is one of the big reasons for a high exit rate. To reduce the bounce rate, you need to make your content readable and legible. So, you should avoid using large chunks of text. It scares readers away.
You need to come up with posts in an easy-to-read format. Your headline should be big and bold. You should use sub-headings and bullet points to make your article easy to read.
Here, I have shared some tips to format your content so that it becomes more readable:
Use sub-headings to highlight your topic
Use plenty of images, screenshots, and charts where appropriate
Give an invitation to your readers by asking a lot of questions in your content
Make your conclusion, "actionable."
Use bullet points for explaining the points that are worth noting
Do bold the keywords a few times but don't overdo this
Website Layout
Besides the above points, Website Layout is another crucial factor that determines the bounce rate. Moreover, Website Layout tends to have a first and lasting impression on the visitors.
If the website design is not appealing, the visitor might choose to leave instantly. Such is the impact of a website Layout. So you have to pay attention to the overall designing of your blog or website.
Again there is no hard and fast definition of a good website layout though you can always test the response of different website designs to find out which one is liked by your visitors. Good website design helps to build your brand image and, of course, reduce the bounce rate.
Website speed
Website speed is another very important factor that determines the bounce rate for your blog or website. If your blog/website takes a significant amount of time to load and show the page's content, the visitor may feel irritated and might eventually decide to leave your blog.
Even though you have quality stuff on your website but due to poor website speed, the bounce rate tends to go high. So your website loading speed should be extremely fast, which should show the blog posts and pages in no time what so ever. This leads to a better user experience that then prefers to remain with your blog.
Avoid Pop-Ups
Being a blogger or a website promoter, you are always inclined to use Pop-Ups in your blogs. The reasons can be many, which include email subscriptions, affiliate marketing, product promotion, and many others.
However, the fact is that Pop-Ups have a negative impact on your readers. Your visitors have come to read your blog post and not to get entangled in the Pop-Ups.
Actually, Pop-Ups distracts the visitors, and they lose interest in reading your post and eventually quit your blog or website. So, avoid using Pop-Ups if you want to reduce the bounce rate.
Come with a Compelling Call-to-Action
Once you're successful in attracting visitors, make sure that you don't lose them with a weak CTA. You must ensure that every site visitor buys or at least think about it.
So, you need to make your CTA compelling.
It should compel your visitors to click and see what's available for them on the other side. You should optimize the CTA. Here, every element matters. It could be as small as changing the text on a button.
Specifically, you should be successful in engaging your visitors. You should be able to lead them to a resource page on your website, thereby reducing the bounce rate.
You can offer them a free trial period and educate them along the way. It will enable you to convert more users into customers. With enhanced CTA, your conversion rate will improve, and it will lower your exit rate.
You should create multiple landing pages
You need to come up with multiple landing pages. It will create a richer experience for your users. Moreover, it will also increase your search click-through rate. So, you should create more landing pages that are based on the high-value keywords that people search in your niche.
You should make sure that these landing pages are easy to navigate. You should link to all of them from your home page. One can even link to the separate landing pages that are based on the navigation menu.
Higher bounce results when people don't quickly find what they are looking for. Here, multiple landing pages can come to your rescue.
In fact, it has been seen that the companies that have increased the number of landing pages from 10 to 15 have got a 55% increase in leads.
You can use pre-made templates from Unbounce or Instapage for creating a high-converting landing page.
Responsive Layout
Today, there are different types of digital devices, such as desktop, laptop, tablet, Smartphones, and others. Users may surf your blog or website from any or all of these devices. If your website has a Responsive layout, they may do it easily.
A responsive layout enabled the website to show on all screen resolutions from desktop to Smartphone and enhance the overall user experience, and the visitor then prefers to view your different posts and pages, thus decreasing the bounce rate.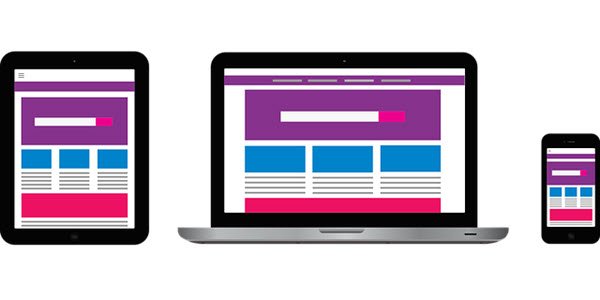 Avoid Excessive Ads
Excessive usage of Ads discourages and distracts the visitors from reading the content of your post. Excessive use of Ads makes it impossible to concentrate on the content.
When visitors come across such blogs or sites, they eventually decide to move to other sites rather than reading the posts on such websites. So avoid excessive Ads to reduce bounce rate.
Ad Placement
Not only has the number of Ads mattered on your website page but also their actual placement. The Ad placement should not hamper and divert the attention of the visitor from the content of the blog.
If the visitor faces difficulty browsing and reading the content and only finds Ads, he or she may eventually decide to leave your blog. So, to reduce the bounce rate, you must carefully place the Ads on your blog posts.
Interlinking and Related Posts
Interlinking is another very powerful technique to reduce the bounce rate. You can link your other posts from within the content. The visitor gets useful information within your blog, thereby increasing the page views.
You can also showcase related or popular posts at the end or even can have them in the sidebar.
So, by interlinking and using related posts, you give varied and rich content to your visitor. This arouses the interest of the reader, and they further browse your blog or website. All this contributes to reducing the bounce rate.
Have a look on; 10 Best Related Posts Plugins for WordPress
Font and Color
When visitors come to your blog or website, they invariably want the content to be easily readable. Writing quality content is necessary, but if it is not readable, it is of no use to the visitors.
The visitors would choose to leave your blog. In this context, Font and Color play an important role in enhancing the readability of the content on your blog. If the Font size of the content is too small, it makes reading difficult and painful.
Remember that your blog is not the only blog on the World Wide Web. If the Font size is small, the reader will close your blog and prefer other blogs instead.
Likewise, the color of the content and the background should facilitate reading. The color should highlight the content for easy readability. Implementing the correct Font Size and Color Combination thus helps to reduce the bounce rate.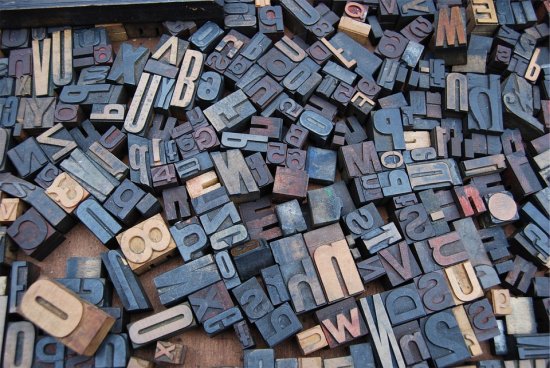 Sidebar Positioning
The positioning of the sidebar can also have a positive effect on the bounce rate. Visitors tend to overlook and avoid reading the stuff on the default right side positioned sidebar.
So, if you have your recent and popular posts in the right sidebar, they generally go unnoticed by the visitors. But if you set the sidebar to the left, things can change drastically for the better.
Visitors tend to click and read the posts showcased in a left side positioned sidebar. So you increase your page views and hence reduce the bounce rate too. But this is not a thumb rule though you can always test and check the result and impact yourself.
Open External Links in New Tabs
A lot of times, you need to include external links to your blog posts. Having external links enriches the user experience as it helps to provide useful information that your visitor might need. But you have to be careful enough to open the external links in New Tabs.
By doing so, you not only hold the visitors on to your blog but also give them necessary information through external links. The visitors continue to read your blog as well as other information given in the external links, thereby reducing the bounce rate.
Use White Spaces to reduce bounce rate
Another essential element to reduce the bounce rate is to use plenty of White Spaces in your blog posts. The usage of White spaces enhances readability. The visitor is prompted to read more and surf your other blog posts as it puts less strain on their eyes.
The above points clearly illustrate How to Reduce Bounce Rate. You come to see that there are numerous ways by which you can reduce bounce rate, and more importantly, you have to use them in combination. The above list is not exhaustive in any way, and you can add many more methods to reduce the bounce rate.
With this, we have reached the end of this on what is bounce rate & good bounce rate. We hope that it proves immensely valuable to you. Thanks for visiting. Please share the post across popular social networking channels.