If you are in the process of selecting a webinar software for your blog or online business, then this is a must read the post for you.
Here, I have come up with 12 Best Webinar Software which can help you start your Webinar.
It is a well-researched post that will make your job easy in choosing the best webinar software/service suitable for your business.
In fact, visual communication is the perfect way to getting your message across to people. They are likely to pay more attention to your message when it is communicated through visual means.
In fact, Webinars are used to recreate this effect online.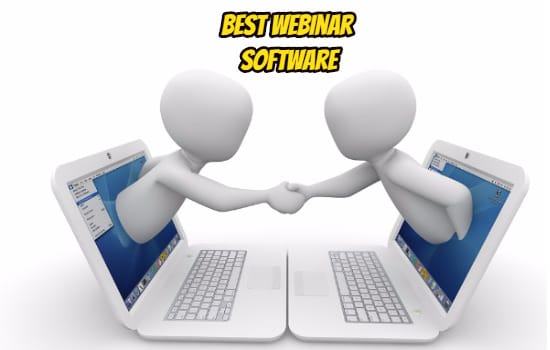 What is a Webinar?
A Webinar (which is also known as online seminar or web conference) is an online meeting that is held via the Internet in real time.
It is an event that is held online.
The main characteristics of live webinars are that they possess an element of interactivity or ability to discuss.
They allow you to send and receive information in real time.
You can start polls, invite other participants, communicate through online chat, share your desktop, as well as other digital materials.
In short, webinars possess the following features:
Multidirectional conference
Text chat
Allow the download of presentations and videos
Watch presentations and videos
Polls and Surveys
Recording of broadcasts
Digital board
Sharing of the presenter's desktop
What are the Advantages of Webinars?
Webinars or online seminars are very convenient for presenters as well as attendees. In fact, webinars have become very popular nowadays. Webinars allow you to hold conferences and meetings easily.
Well, anybody can be a participant in a webinar.
They don't need to leave their workplace. They can stay at home. They can participate while on a business trip or vacation.
Plus, you don't have to bother about venue rentals, coffee breaks, or transfers.
Holding a conference is a matter of just few mouse clicks!
Moreover, webinars are successfully used in education, sales, marketing, as well as in corporate training.
Webinars allow you to create conferences, educational courses, and seminars on any topic as well as for any audience.
Webinars are used for generating leads and for demonstrating expertise to potential clients.
It is being used to teach a course, for training employees remotely. You can host your own online summit or virtual conference.
How Does a Webinar Work?
Communication at live webinars takes the following form: the organizer communicates to the audience while sitting in front of a computer or phone.
He uses a webcam, a microphone, and a headset. He goes on to demonstrate its attendees some digital graphs, pictures, keynotes, and tables.
Participants go on to watch, listen and communicate with the presenter and with one another using the forum, video or the text chat.
The tutor answers questions that are received from the online chat. If necessary, an attendee can be given floor. There is an exchange of questions and answers with one another.
Event recording is also sent to all attendees. It might happen that someone has been late or missed the online meeting.
What is Webinar Software?
If you are unfamiliar with webinar software, let me tell you they are software which helps you to conduct online meeting or conference.
Webinar Software helps you to quickly and easily set up a webinar.
Whether you would like to teach a course, conduct an online panel discussion, train employees, host distributed events, or want to run a workshop; webinar software is just the right solution for your business.
Webinar software can be a simple tool that allows you to make a webinar. In fact, webinar software has tools and features that allow you to interact with your audience.
They even allow recording the webinar and releasing the recording as a separate event.
They offer a quick webinar registration, a dependable broadcasting experience, and intuitive controls for both presenter and audience, and possess the ability for tracking key webinar metrics.
So, for furthering your online marketing goals, right webinar software proves to be a valuable aid for your online business.
Why Webinar Software?
As the current online marketing scenario is poised, I must tell you that webinar software has now become a "must-have" tool for online or offline businesses.
Moreover, by employing webinar software, you are able to discover new customers, educate current clients, and can strengthen your customer service.
If you want to sell your online courses, product or services Webinars can be a great promotion source.
You offer a free Webinar to people and collect their email. You organize your webinar they are attracted with your knowledge, and they may buy your product or course.
A quick round-up of these 12 best Webinar Software
All the Webinar Software that have been showcased hereunder comes with advanced webinar technology, are easy to use, and have tons of useful features which make them best in the business.
Let's have a quick look at how this webinar software can help you in various ways of running online meetings and conferences.
With these webinar software, you can easily create and share PowerPoint presentations outlining products or services that you want to offer to your customers.
They allow attendees to join a webinar without downloads or complicated codes.
They come with three main feature categories such as presenter tools, moderator options, and webinar features.
It work towards enhancing attendee experience and takes care of other important issues such as security, integrations, and needed downloads.
These webinar software allows attendees to join in from their computer, mobile phones or tablets. Plus, their inbuilt mechanism facilitates Social Media integration allowing you to invite people, share webinars, and also enable attendees to promote for you.
They also possess archiving features which enable you to have recorded webinars on your website. They also offer editing features for these recordings.
They come loaded with monetization features which help bloggers and online entrepreneurs promote their internet marketing and revenue generation goals.
They possess lead-generation tools and come integrated with customer relationship management software which supports sales representatives to follow up with attendees that are interested in your company's products or services.
They also provide logout redirect facility which enables you to send attendees to a URL of your choice after logouts such as a product webpage or even a buy link.
Further up, this webinar software lets you create your meeting on your own time. You can then upload the presentations on your website or YouTube and enable clients to view them or download on their own time.
They have good sound quality, nice UI, easy setup process, are easy to log in for attendees and are absolutely easy to use for presenters.
Most importantly, they are reasonably priced, as well.
In short, they are best for showcasing live presentations both for educational as well as marketing projects.
So, let's now take a look at these best Webinar Software, which helps you to conduct online meetings and conferences easily.
Top 12 Webinar Software
ClickMeeting is a powerful webinar service. ClickMeeting is not just another webinar service it offers tools for before, during and after the webinar.
One can design their webinar room and invite people to register for the webinar. During the meeting, they are plenty of features like a live webinar, presentation, Whiteboard, screen sharing, polls & surveys, and much more.
After the webinar, you can analyze your webinar performance. You can view attendee statistics, webinar duration, how long attendees stayed and many more statistics.
You can store webinar recording, and presentations, and other files. You can also share recorded webinar on social site for more exposure.
Some of its key features include:
Supports Global Web Conferencing.
Moderation Tools.
Chat Support.
Full desktop and browser sharing.
Webinar Rebranding.
Integration with the following tools and services- Microsoft Office, Adobe, YouTube, Facebook, Twitter, LinkedIn, Google Calendar, iCal, Flickr, etc.
Price: ClickMeeting plans starts from $25 per month as per your requierment. It comes with a 30-day free trial offer.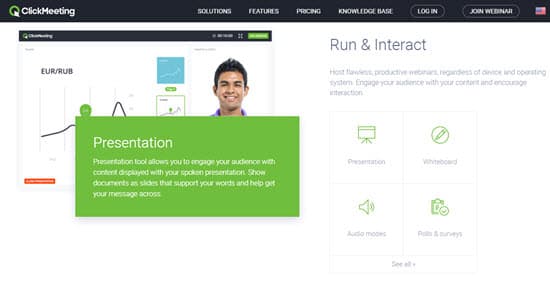 Google+ Hangouts is truly a good Webinar Software. It's an integral part of the Google+ Social Platform and provides video calling and chat functionality.
You just need to have a free Google+ account to use this webinar service. This webinar platform allows you to hold collaborative meetings, presentations, and workshops.
However, it doesn't charge your audience for hangout or sells within a hangout.
Some of its key features include:
It supports up to 10 people in a single video or audio call.
It can live stream straight to your attached YouTube Channel and/or a website.
It works on all devices and platforms.
It can record automatically and publish Hangouts to YouTube.
Screen share facility.
Send photos and chat messages during the hangout.
Price: Free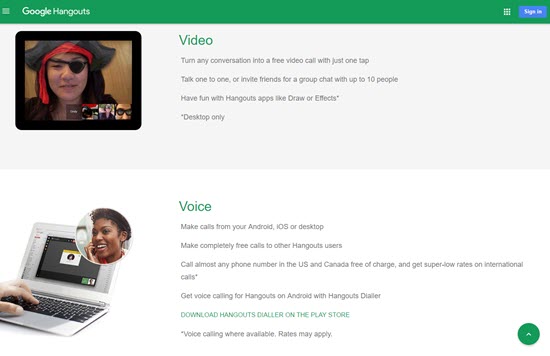 Skype is one of the most stable and a highly popular video conferencing and webinar software for businesses. It is a leading consumer video chat and voice call options. Skype also offers instant messaging and file transfers.
It supports most of the mobile platforms and devices, including Android, Windows Phone, and Apple (Mac, iPhone, iPad). In fact, for many of us, Skype is the first one to introduce real-time video conferencing over the Internet.
Skype turns out to be the best platform for video conferencing. It is highly suitable for small entrepreneurs. It is great for having one-on-one video calls, for screen sharing, and also for having meetings with a small group of people.
In fact, Skype turns out to be a good solution for group conferencing instead of having a controlled presentation. Skype is ideal for having smaller group meetings.
Some of its key features include:
It facilitates Skype to Skype calls.
Supports Group Voice Calls for up to 25 people.
Skype Supports Video Calls.
It facilitates File Sharing.
It allows Screen Sharing.
It facilitates Group Screen Sharing.
It can be used for Contact Sending.
Price: Free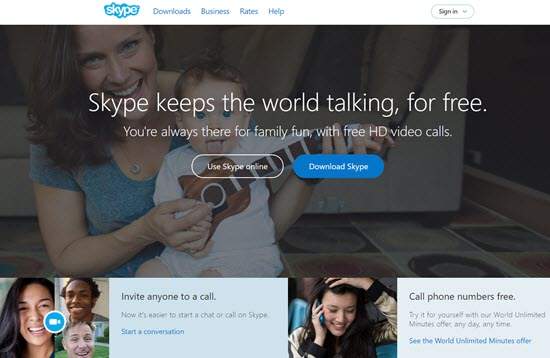 GoToWebinar is a Webinar Software that has been introduced by the folks at GoToMeeting. It is a popular, comprehensive, advanced and feature-rich Webinar Software. GoToWebinar is highly suitable for delivering a one-to-many presentation to a larger group of people.
In fact, with GoToWebinar, you can host up to a thousand individuals per presentation. It allows you to present your webinar on Mac computers or even PC. The attendees can come in from PCs, Chromebook, Macs, as well from mobile or tablet devices.
It offers automated reminders and follow-up emails that are so necessary for subscriber list management and attendance. You can also add to Calendar links for Outlook, Google, Yahoo, and Apple.
Some of its key features include:
It offers full Services Attendee Registration and Reporting.
It facilitates Polls and Surveys.
HD Video Recording.
Archived Recording.
Reporting and Analytics.
Provides Customized Registration Forms.
Facilitate Sharing of Content.
PowerPoint Presentations.
Desktop and application sharing.
Price: Starts at $89 per month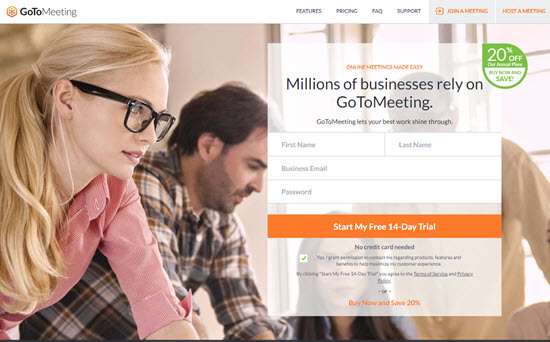 Cisco introduced WebEx as webinar service for scheduling online meetings, events, and conferences. It comes empowered with many useful features and scales well and is highly suitable as a high-end option.
Some of its key features include:
Branded Registration and Invites.
Registration Tracking.
Polls and Surveys.
Chat
Lead Generation Tools.
High-Quality Audio and Video.
Professional Webinar Planning and Production.
Price: $79/month with up to 100 attendees.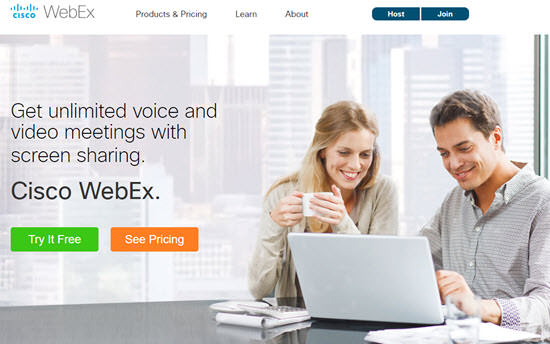 Adobe Connect is one of the most impressive product from the house of Adobe, which is suitable for organizations for putting up webinars and online meetings. It functions as an all-in-one webinar solution for marketers.
Some of its key features include:
High-Quality Audio & Video.
Numerous Multimedia Options.
Complete Mobile Collaboration.
Support for Video Conferencing.
Easily manages Registration.
Recording.
Archiving.
Video Streaming.
Tracking, Reporting, and Analytics.
Microsoft Outlook Integration.
Invitation & Privilege Management.
Price: starts at $45/month.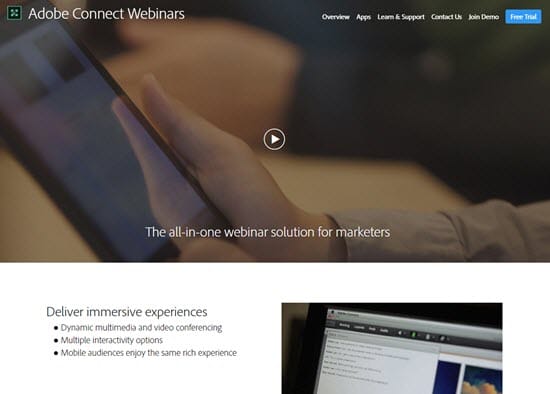 AnyMeeting is powerful Webinar Software aimed at providing a solid web conferencing platform to small businesses.
Some of the key features of AnyMeeting:
Facilitates large or small meetings.
6-way Video Conferencing.
Recording.
Play YouTube Videos.
Custom meeting branding.
Facebook and Twitter integration.
Mobile Friendly.
Built-in conference calling
Price: Starts at $48 per month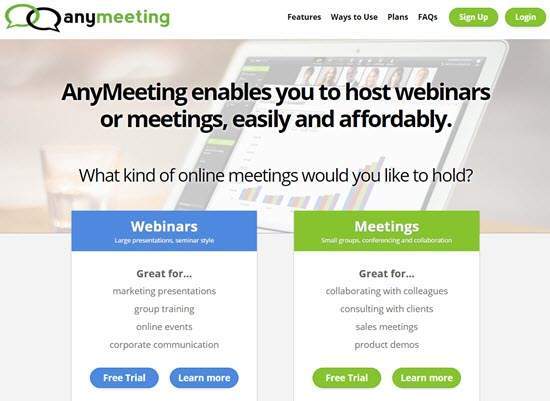 ezTalks Cloud Meeting is a very powerful and professional Web Conferencing & Video Conferencing service. It comes as a free webinar software.
However, it has been empowered with many premium features. It allows a maximum of three participants and is without any time limitation.
ezTalks Cloud Meeting offers a very easy way to joining a meeting. In fact, it is very easy and convenient to send a meeting invitation to clients and customers.
Moreover, the meeting request can be easily accepted by logging in. You can send a meeting requests an email. It can even be sent through a link which needs to be clicked for accepting the meeting request.
ezTalks Cloud Meeting allows easy screen sharing, file sharing, whiteboarding, and instant messaging. You get HD video and crystal-clear audio that go on to enable face-to-face business collaboration in real time.
It offers a simple set up and a splendid audio and video experience. In fact, ezTalks Cloud Meeting turns out to be a custom video conferencing platform according to a specific need.
Price: Free Plan with 40 mins limit on meetings. Paid Starts at $12.99 per month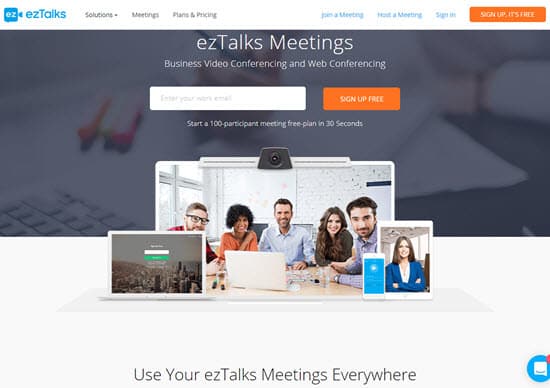 IBM Cloud Video is an online video and live streaming platform. It allows you to do a live broadcast, publish, record, manage and measure all from a single integrated platform.
You can produce live streaming and on-demand video. It can be embedded on a website, hosted on an included channel page and can even be shared on a social network for added engagement.
Your live stream can be auto-archived for later use. It can also be downloaded for editing or can be trimmed in the cloud. It offers flexible publishing options that allow you to reach your audience in the manner you choose. You can do password protect and can control embeds.
IBM Cloud Video offers reliable live streaming. You can tap into multiple CDNs for reaching large and geographically diverse audiences.
It allows you to deliver monthly live casts to thousands of live viewers. You can deliver town halls, training, and department communications to employees everywhere. IBM Cloud Video offers a live and on-demand streaming platform.
It works flawlessly and is very easy to use.
Price: Starts at $99 per month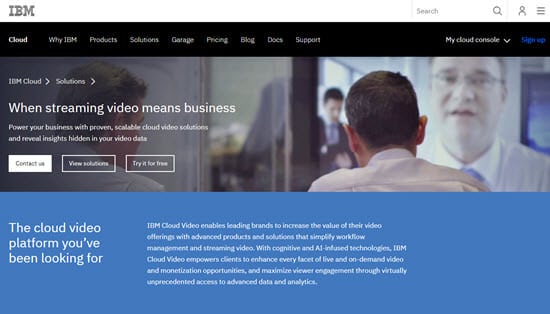 Webinars on Air is yet another powerful Webinar Software. It comes as a wrapper and adds webinar functionality to Google Hangouts.
Some of its key highlights are as follows:
Reasonably Priced.
Facility to directly stream to YouTube and your website.
Automatically publishes recordings to YouTube.
Can be integrated with payments and email options.
Easy to access Calls.
Great for scheduling small webinars.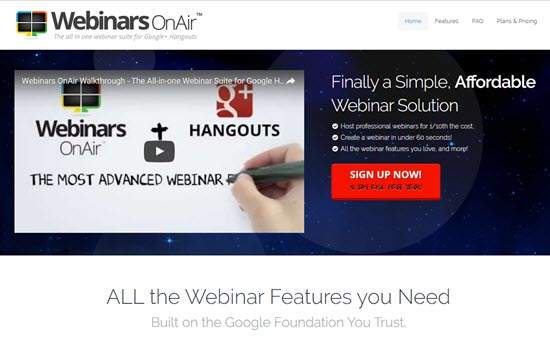 Join.me is a simple, lightweight screen sharing and webinar tool. It does not require any registration and provides unlimited audio and ridiculously simple video conferencing.
It works pretty well as a simple screen sharing tool. You can use Join.me launch a product, pitch a story, train a team, delight a customer, and even for closing a deal.
Pricing: starts at $12/month per presenter.
iLinc is powerful and comprehensive Webinar Software. It facilitates online meetings through multi-point video, application sharing, white-boarding and other collaborative tools. It helps organizers to manage invitation and registration process.
It provides an interactive and easy-to-use interface through which you can create customized, automated reminders and follow-ups, configure optimal session settings and more.
iLinc provides world-class virtual classroom technology which enriches learning the environment and expands options for effectively delivering crucial information to a variety of audiences.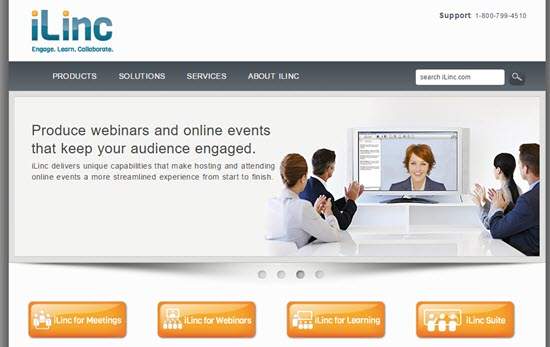 I sincerely hope that this presentation on Best Webinar Software proves immensely useful to you in choosing the right webinar solution for your blog or online business.