Blogging has become an industry in itself. Millions of e-entrepreneurs from all across the globe have taken up to blogging. Hundreds of blogs start each day. However, there is another side to it. There are numerous blogs which die a premature death. Thousands of bloggers quit blogging just because they find difficult to handle blogging. Well, there can be various factors responsible for it, but one of the prime factors leading to their failure is inadequate time management.
In other words, if you want an overwhelming blogging success, you need to properly manage your time. That's the reason why Time Management is so important for bloggers. As a blogger, you need to accomplish various tasks such as reading, researching, writing, publishing, designing, promotion, SEO, commenting, etc. For this, you have to manage your time so that you can make use of every second to build a successful blogging career.
In the following post, we have come up with numerous powerful Time Management Tips for Bloggers that can help you to manage your time in a smart way. Your blogging success depends upon Time Management Skills. The Time Management Tips for Bloggers underlined below can surely help you in a big way.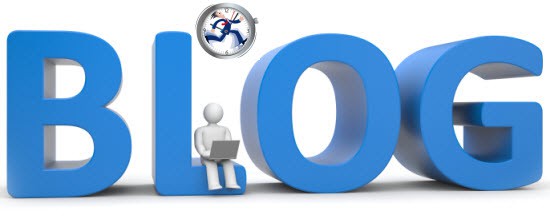 10 Useful Time Management Tips for Bloggers
Have Your Topics List Ready
'Content is King' and if you want run a successful blog you have to come up with quality posts again and again. However, writing quality content is not that easy as it involves a lot of research and brainstormings to come up with great ideas, topics, and content thereon. All this requires your time. Moreover, it can consume the lot of your precious time available for blogging if you do not come up with proper time management strategy. In this context preparing your topics list beforehand can come as a competent time management tip for blogging.
So you should always make it a point to have your topics list ready with you before you actually sit down to write. This will save lot of time that you would have wasted in thinking and finalizing topics every time when you are actually supposed to write. Based on your writing frequency, you can have your topic's list prepared beforehand for a week or better still you can have it for a month in advance for you. If you get some reference points or resources, you can note them down as well along with your topic list. With topics list ready with you, you do not have to worry or think about what to write next, wasting hours of time in getting down to an actual topic.
Set out specific goals for your blog
You need to understand that you have limited time with you in order to accomplish various blogging activities. So it becomes utmost necessity for you to follow the tasks that help you to achieve your blogging goals rather than practicing unnecessary things that won't help you in achieving your blogging goals.
This can be easily achieved if you set out specific goals for your blog. When you do this, you specifically devote your time in pursuing those things that can make blog successful. Your blogging goals are your own and you need to be very clear in them.
Moreover, you need to set specific goals for your blog as soon as you start blogging. So you should stop wasting time on things which won't help you to achieve your blogging goals. For example, if your goal is to extend your reach on Pinterest, you should extensively devote your time on developing skills that help you promote your blog on Pinterest. So rather than spending your time on Twitter, you should be focusing on creating posts that can get you traffic from Pinterest. This way you can utilize your time in achieving your blogging goals.
Limit Your Reading Time
Blogging is a balancing act, and you have to master your skills in it in order to be called as a successful blogger. There are many things you need to do in blogging whether it is reading, researching, writing, promotion or any other related thing. You have to manage all your activities within the timeframe that you have to set for yourself. You cannot overdo a thing at the cost of other. The same goes for reading, as well. Although reading is an integral and important part of blogging, however, it should be done within a limited timeframe. Getting information is essential, but it is of no point when you are losing your time for writing and other purposes. So you should make a note limit your reading time.
Always assign time to your Tasks
It is an essential thing and always a good idea to prepare a "To-Do" List before you get down to work each day. You have a clear picture before you about what's your day schedule is going to be like. This way you do not get baffled and are never confused what tasks you have to do for the day. It is a basic organization technique that you should practice to streamline your work or blogging activities. Apart from preparing "To-Do" List, you should further undertake to assign time to each of your tasks.
This way you can impart time management angle to the tasks that you accomplish in a day. Then you come to know what tasks you have to do and what is the time limit you have got under which you have to complete that task. You may also schedule the tasks so that you know what task you have to do next. Initially, you may feel a little tied down, but as you continue to adhere to time limits for each and every task, you would surely realize its benefits. You will not suffer because you were not able to complete your task due to lack or shortage of time. Assigning time to your tasks, you can easily take care of the work that you have taken up for that day.
Increase Your Efficiency by Working in Batches
In order to be successful in the blogging world, you have to be persistent and efficient. This means that you have to be regular in your work and should always strive to increase efficiency in your work. One way of increasing your working efficiency is to start working in batches. So, instead of working continuously for long hours at a stretch, you can choose to work in batches. At the end of one batch, you can take a short break and then start afresh. Your batch time limit should ideally be one hour. Working in batches you can have more focus on your work and thereby deliver more output. So if you find yourself stressed out or have experienced low efficiency in your work, you can always go for working in batches to increase your efficiency.
Make Use of Outsourcing
When you start blogging, it is not essential that you are expert at everything that relates to blogging. However, this doesn't mean that you should not take up blogging. This suggests that you should only focus on those tasks in which you are good and should outsource rest of the tasks. So if you are good at SEO, you should actively pursue this task, and if you find it difficult to write articles, then you should outsource it. Well, actually this is a time management strategy which allows you to make optimal use of your working hours. However, this does not mean that you should stop learning and upgrading your skill sets. Your core focus should always be on how to make best use of your time.
Don't Distract Yourself
Well, you may be of the opinion that multi-tasking is a good thing as far as blogging is concerned. You may actually pride yourself of being a multitasker. However, when you see it from time management angle, you will soon realize that you are not gaining much. In fact, by multi-tasking you are not focusing on one task at a time and rather distracting yourself by involving in different tasks at a time. This comes as a heavy distracter, and you waste lot of your precious time. You are required to shift focus from one task to another and so cannot deliver your best output or performance. Rather avoid being distracted and follow one task at a time for better and enhanced output and superior time management.
Take out Time for Promotion
Blogging is much more than just writing content and publishing it on your website. Although these are important tasks, but this is not the end of blogging. Ultimately you require visitors to your blog so that your blog becomes popular, and you get adequate returns for your effort.
For this, you invariably need to promote your website through various online marketing channels. These channels include social media networks (like Facebook and Twitter) and as well as other sorts of online marketing channels.
Moreover, Search Engines are instrumental in driving traffic to your blog and so you also have to undertake search engine optimization techniques for your blog so that you are successful in getting traffic from this source.
This means that you are required to take out time for promotion. So apart from research, writing, publishing and other activities, you should set specific hours for promoting your website on a daily basis. It requires dedicated, disciplined, and regular approach so as to establish your website in the online world, and get scores of traffic to your website. You should realize the importance of promoting your website and include it in your daily working hours. So your time management for blogging should necessarily include the element of promotion.
Stay Organized
Blogging is a profession that requires you to be organized, and I am quite sure that you too must have realized this in course of your blogging career. This springs from the fact that you have limited time in which you have to accomplish various tasks involved in blogging. So staying organized becomes one of the most prime goals for any blogger. Moreover, staying organized brings about proper time management for you as a blogger.
Well, you can stay organized by properly maintaining work both related to blogging and otherwise. You have to realize that blogging is not a 9 to 5 job. The working hours can be flexible. You are free to decide your working timings. However, this brings additional responsibility on you as a blogger. That is you have to stay organized. It is just not enough to decide that you would be working for a predetermined length of time. You actually have to implement it in reality.
This can only be possible if you adequately organize your tasks other than blogging so that you can sit down to work exactly when you have decided. This also requires you to be organized with your computer system. Your machine should be fine, and you should keep all your work properly organized on your computer system. In fact, staying organized turns out to be highly rewarding time management tip for bloggers.
Have Your Priority List
To be successful in the blogging industry, one of the prime things you need to do is to be efficient in your time management skills. You need to come out as time management expert. In this context, it becomes important to know and maintain your priority list. It has been seen that most start up bloggers are not clear with their priority list. They don't know what is important for them and how much time they should devote to do a particular task. This is a very awkward situation and invariably leads to lot of time wastage. In order to overcome such a situation, you have to come up with your priority list. So take out time, sit down and prepare your priority list. You can note down the tasks that you need to do and assign them a time frame. Then prioritize them in order of their importance. Suppose, for example, you see that you already have build up your content bucket, then there is no need to devote more time on this task. You can have this task low in your priority list. Instead, you can devote more time in promotion, blog commenting, guest posting, or SEO. So you should give high priority to these tasks. This will help you to have better time management for your blogging success.
Hope you liked these Useful Time Management Tips for Bloggers. If you follow any other strategy for time management, please do share with us by commenting below.