A key question to all the bloggers and webmasters.
Are you dependent on Search Engines like Google, Yahoo, or Bing for traffic generation for your blog or website? Is a major percentage of your website traffic comes from search engines?
If your answer is a profound "Yes", then let me tell you that you just cannot ignore Search Engine Optimization (SEO) Techniques so as to gain traffic to your website or blog from various search engines.
The SEO Process helps to optimize your website so that you can get large flow of targeted customers to your website or blog through the search engines.
By practicing and implementing SEO Techniques, you ensure that you get consistent and large volume of traffic for your websites or blogs through the search engines.
Moreover, due to constant updates in search engine algorithms it has become all the more important to follow SEO Techniques that are still effective in driving traffic to your website. For example, many SEO Techniques that used to work previously have simply become outdated post Google Panda and Penguin updates. In this context, you need to keep a close watch on the latest SEO Trends.
However, SEO Process is not one time job. It is a constant work that you have to undertake in order to make sure that your website stays optimized, and you get to have constant and large flow of traffic through the search engines. So it becomes a tough job to implement new SEO Techniques time and again.
Well the solution lies in following the best SEO Techniques of all time that will remain relevant in the times to come. This way you can keep focus on your work and will not have to worry about the updates that come for search engine algorithms.
Here under we have listed down 10 Best SEO Techniques of All Time and Will Remain In Future so that you get to know the evergreen SEO Techniques which can optimize your websites and make your websites search engine friendly.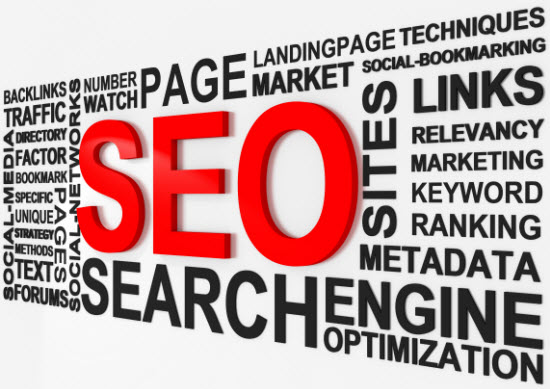 Must Follow SEO Techniques
1. Content is King and will Remain in Future
Your SEO Efforts should revolve around creating quality content. "Content is King" has become an idiom in itself. If you want to be successful in your SEO Efforts, then one of the prime things you need to do is to create quality content for your blogs or website. All the search engines give huge importance to quality content. So you should not just be creating content rather should be creating unique, original, and quality content.
Although creating unique and quality content may seem as a daunting task and demands much of your efforts and time, but finally its rewards are huge. You blog posts appear high in search engine result's page. You get a large number of visitors for your blog, and you have a surge in the conversion rates too. Your blog posts are read, liked and shared by your visitors. Delivering consistently quality content to your visitors will pave the way for a grand success in the online world.
2. On-Page Optimization
On-Page Optimization is a vital component in the overall SEO strategy. It is an important SEO Technique that has not lost its relevance with time. It consists of activities which revolve around optimizing the web pages of your site. In the context of On-Page Optimization, there are certain key things which you should need to remember and practice.
As for the content, it should be relevant to the target keywords and needs to be written in a natural manner. It is not necessary that you use jargons and complex words. Your content should be easily understandable to your readers or target audience. You can break up the content into small paragraphs and should invariably use h1, h2, and h3 tags so as to prioritize information.
You should also place bullets and numbered lists wherever necessary. Using bold and italics is also highly prevalent in On-Page Optimization. The URL structure should be simple and should use relevant keywords. You should also place outbound links in your content leading to relevant and authority websites. Use of social sharing widgets is also recommended for On-Page Optimization. Whereas if you are using images in your posts, then including keywords in the alt attribute and image file name will help your On-Page SEO efforts.
3. Key Word Research
Keyword Research has been the cornerstone of Search Engine Optimization. It is one of the most important SEO Techniques that is still relevant and will probably remain so in the times to come. Keyword should constitute one of the most important tasks for any webmaster or blogger. You should search for such keywords (related to your niche or topic), which have less competition and can give you ample amount of traffic opportunity. The Keyword Research provides you with search terms that are being actively searched on the search engines. Here, it is important to understand that selection of wrong keywords results in poor CTR, and you get no visits out of it. On the other side, selection of right keywords give you high rankings in the search results, high CTR, large number of visits, which is basically what you require to fulfill your business goals.
4. Long Trail Keywords
Using Long Trail Keywords is another very popular and effective SEO Technique. Long Trail Keywords includes keyword phrase, which have at least three words in the phrase. As they are highly specific, they tend to draw quality traffic to your website or blog which provides you with higher conversion rates than normal keywords. They are useful in the sense that they help the user or searcher to refine his search and help them to narrow down their search. As for the publisher, long trail keywords help them to corner a market for their products and services. For this, they need to research which long trail keywords are being searched on the search engines and which long trail keywords are generating hits.
5. Link Building in Right Way
Link Building has traditionally been one of the most prominent SEO Technique. However, the latest trends suggest that link building needs to be practiced in the most appropriate manner so as to gain a better position in the search engine results page. You need to do link building in the right way. Doing link exchange, buying and selling links, aggressive link building, blog commenting has been considered as ineffective and inappropriate means of link building and search engines like Google tackles them with penalties and algorithm updates. However, as already said, search engines give great importance to Link Building in determining the overall rankings of a website.
Quality Link Building is utmost important if you want to improve the number of visitors to your site and ultimately the conversion rate and sales, as well. Some of the major things you need to do in order to carry out link building in the right way is to create compelling content that is naturally linked and shared. Then guest posting is another effective way to carry out link building in an appropriate way. Then removing bad links is another step to avoid Google algorithm update or penalty.
6. Build Authority
Search Engine Optimization involves lots of tasks, and in that context building Authority for your website is an important SEO Technique. If you are able to build authority for your website, you will be able to enhance your website search engine rankings. Usually it the case that Authority website tends to dominate search results on the search engines. An Authority website holds expertise in its particular niche or subject. They are popular and are seen as sites worthy of references and links from other popular websites. Building Authority requires you to load popular, useful, unique and quality content on your website. You need to perform various on the page and off-page optimization tasks, as well. Then Domain Age also contributes to determine authority of a website.
7. Social Presence
It is a well established fact that search engines use social signals to determine websites rankings. In fact, social signals have a direct impact on the ranking of a website in the search engine results page. So there is a primary need to optimize your social presence to gain preference in the search. For this, you need to make an optimized usage of social media. It is considered as a SEO Technique that is the in thing today and probably will stay so in the times to come. You need to share your content over all the prominent social media channels. You have to spend your time on engagement by sharing other people's content, joining them in discussions, and coming out with thanks for retweets and share. Then make it easy for your visitors to share content by including social share buttons on every page of your blog. You should actively utilize Google+, other than Facebook, Twitter, and LinkedIn. Moreover, you need to develop an understanding of the social behaviors of your targeted audience.
8. Optimized Website Layout
Optimized website layout is an important SEO Technique that still has its relevancy. So while designing a website or a webpage you need to optimize it for the search engines. In optimizing the web site layout the most important part comes in the form of how you set up your page content. For SEO purposes, the important parts of your content should come first in the HTML. Rather your users should not face any difficulty in finding the (actual) content. So you should design your website in such a way so that a high percentage of your content lies "above the fold". Another important aspect for optimizing your website layout is the navigation. For SEO purposes, navigation should be placed after the main content. Likewise, your website should also be optimized for mobile users as presently high volume of traffic is driven through the on-the-go mobile devices. In this context, your website needs to have a responsive design so that it can adapt itself according to the screen sizes and resolutions of various digital devices.
9. Website Structure and Sitemap
From SEO point of view, your Website structure and sitemap are equally important as any other SEO Technique. Your Website Structure should be such that it should facilitate search engines for easily crawl and index content on your website. Your website structure should be made in such a manner that it should not have duplicate content. Likewise, Sitemap is also important for navigation purposes. Usually there are two forms of sitemaps. One for the user and other for the search engines. A user sitemap comes in the form of a single page where all the website pages and subpages are displayed thereby helping users to find what they are looking for. Whereas, search engine sitemap, helps to increase your site's crawlability. It tells the search engines about your website pages. Here, it is important to mention that a good website structure together with sitemap helps to improve your website rankings in the search engine results page.
10. Use Google Webmaster Tools
Google Webmaster Tools are an essential component of SEO effort. It is an important tool for webmasters as it enables them to view their websites as Google sees it. By using Google Webmaster Tools, you increase your chances of ranking well on the Google search results and also increase your chances of fully indexing your web pages. It provides tools with which you get to know your most popular keywords. You come to know how many links are pointing to your website, and get to know what pages are indexed. You can even submit a sitemap. You get information about inbound links to your site, as well. Apart from this there are a number of other insights, which you get from Google Webmaster Tools. It provides all kinds of metrics to you which you can employ as SEO tactics.
Conclusion
So if you want to generate a large volume of traffic from search engines and want to improve the ranking of your website on search engine's results page then the above SEO Techniques can surely help you to achieve your goal. I have listed down 10 Best SEO Techniques of All Time and Will Remain In Future and have enumerated some of the key aspects that you need to know with respect to these SEO Techniques. You need to know that without proper and strong SEO Efforts, your website visibility suffers on search engines. So if you want to get consistent and large volume of traffic to your website through the search engines you have to use and employ time tested and powerful SEO Techniques that will remain in the future, as well.