Blog Post Title – Does it matter to you in any way?
Let me tell you straight away that blog post title plays an important role in your success in the online world.
In fact, success in the online world is measured by the number of visitors that come to your website or blog.
And, what drives visitors to your website?
In 99 out of 100 cases, it's the blog post title that you have for your post.
So, a good title is important for gaining readership for your blog or website.
A good title easily gains attention and encourages people to start reading your post. It develops the much needed "interest quotient" in people, and they are propelled to read your post.
So, don't think that the few words in your post title have no role to play. You can't take them for granted.
In fact, post titles are the bridge that you need to tread to reach the destination of success.
Next time you go on to craft the title of your blog remember to make it interesting for your readers so that they click on your post and read it.
Let's dig a little deeper to comprehend and appreciate the importance of attractive blog post title.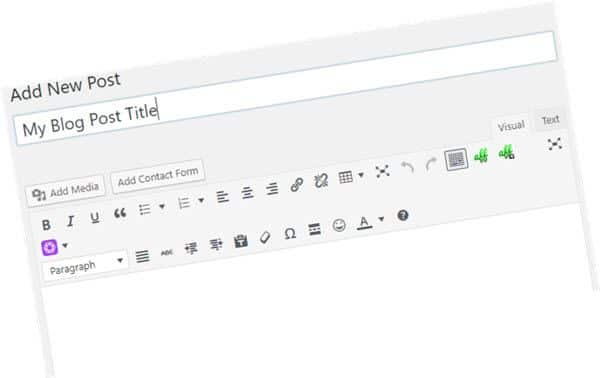 Well, creating a blog post demands hours of dedicated effort.
It all starts with a blog post idea.
Having a blog post idea is, in fact, a daunting task as you have to be sure that it will attract readership.
Then you have to begin writing your blog post.
The blog post needs to be interesting, unique and should provide viable solutions to reader's problem.
For this, you need to do good research.
You also count on your experience and expertise.
Then, you begin writing the post.
You need to read the post so as to ascertain that you might not have missed out some vital points.
When you finish writing your post, you take up corrections and make sure that it sounds perfect.
Finally, you publish your post excepting people to read your blog post. Most bloggers go a step further and promote their post on social media sites.
They connect with fellow bloggers and adopt other means of promotional activities. Lots of bloggers spend money in designing their blog so that it takes a perfect look and appeals to their target audience.
However, doing all this does not guarantee you success.
What if people don't bother to click on your post?
It means that all your effort is just a waste.
It might also happen that you are not successful in getting the desired readership. It means that people do saw your blog post (title) but never clicked on it to read it.
So, at the end of it, you feel utterly disappointed and helpless.
However, if you look more closely, this scenario brings out the importance of post title.
The people didn't bother to click your post as the post title was not interesting and attractive.
If you had put a little effort into coming with an attractive post title, the things might have been different.
Before people visit your blog and begin reading your post, they see the blog post title. They find your article on social sites or on the search result.
If the blog post title appeals them, they click on the link, visit your blog, and read your post.
Note: If your article is appearing in Google search results and your blog title is attractive, people may click the link and visit your site.
If CTR (Click Through Rate) is good for your search result, Google can rank your site much higher means more visits to your site.
So, it's not the case of creating a unique and interesting blog.
It all starts with an attractive blog post title.
It's the thin line that determines you are successful in gaining the attention of people.
If you do not have an attractive post title, you will well fall short of your aim to entice visitors to read your blog post.
The post title is the only thing that entices people to click on your article and discover the wisdom that is contained within.
In fact, a great blog post title goes on to sell your post to readers and makes them click and read your post.
An average title lacks the much-needed punch for enticing people to read your post. It simply gets lost in the sea of information that is available online.
So, see blog post title as a marketing tool in itself.
The post title appears in search engine results, on social media sites, in links, archives, and so on.
That's the reason you need to spend some time working on your blog post title. It is the first thing that readers notice about your blog post.
So, make a smart move and come with an attractive post title. With an attractive post title, you can easily make a strong first impression in front of your readers.
Tips for Creating Attractive and Engaging Blog Post Title
Here is a quick snippet of effective tips for writing engaging blog post titles.
Include Keywords in the post title.
It should be attention grabbing.
Use the list approach such as top 10, 5 Best, 3 Reasons, 7 Benefits, etc.
Be short and to the point.
Include a benefit in the title.
Use power words.
Use emotional triggers.
Pose a question.
Be controversial from time to time
You can also take the help of blog post title generator tools for coming up with attractive and engaging blog post titles.
So, next time you craft your blog post title, remember to come up with an attractive post title that entices people to read your blog post.