One of the most powerful and successful online marketing techniques is the use of email marketing. As a blogger or a website promoter, you require building your mailing list from the visitors to your site. One such example is the use of email subscription.
Today, we share with you 10 Best Email Optin Form WordPress Plugins which help you to get more email subscribers.
In fact, building an email list is one of the most effective ways of generating a profit online. It has become one of the fundamental mechanism of any website's marketing strategy.
Building an email list opens doors for a long lasting relationship with your audience. As the email list grows in size, so is the confidence of your subscribers and they go on to buy your product.
Here, comes the role of email opt-in plugins. You get to have a great looking optin form on your website. Adding a strong incentive for subscribers, you are on your way for generating email list optin.
With more and more of your visitors becoming email subscribers to your newsletter, and other promotional programs you are bound to get success in the internet marketing world.
More subscriptions mean you have more leads with you which you can target to market various promotional programs which may include affiliate products or services also.
In turn, you build better and long lasting customer relationship with your visitors which invariably prove to be profitable for you. In short, it creates a win-win situation both for your visitors as well as for you.
To build a mailing list, you have to place a subscription form on your website so visitors to your site can join your mailing list. Email Subscription Plugins helps you to build Email subscription form. Subscription form Plugins are also popularly known as Opt-in Plugins.
For converting visitors to mailing list member, you have to attract them so that they can subscribe to your mailing list. You can place Subscription form at various locations on your blog post or website.
You can set them as pop-ups, in the sidebars, within the post, like the header or footer bar, in the comment section as subscription checkbox and in other interesting ways too.
By this way, many visitors can become your mailing list member. With Email Subscription plugins you can customize email subscription forms and can monitor their usability with Analytics and A/B Testing as well so that you can set up the best suitable Subscription form for your website.
Optin or Subscription form plugin helps you convert visitors into mailing list members.
We have showcased some of the best premium WordPress Subscription Form Plugins available in the market. Most of the Plugins are WordPress based, but some can be used with non-WordPress sites too.
So, go through the compilation of Email Optin Form WordPress Plugins, and we are sure that you would get the Subscription or Opt-in Plugin matching your requirements.
Email Subscription Form WordPress Plugins
OptinMonster is one of the best WordPress Email Optin Plugin. In fact, it is regarded as the most advanced Email Subscription Popup Plugin for WordPress. It offers a wide range of sophisticated functionality so that you can come up with beautiful and professional Popups for capturing emails of your target audiences. It's dedicated visual builder allows you to build professional and beautiful Popups.
OptinMonster offers as much as nine stunning templates, and you can customize every element of the Popup including colors, fonts, and sizes. The Popups are simply beautifully and are amongst the best of any email subscription popup plugins. OptinMonster offers a live previewer that allows you to view the Popups in real time displaying changes as you make them. With OptinMonster, you get full control over when the Popups are displayed to the visitors.
You can choose to display the Popups the moment they hit your page, after a specified interval of time, or when they reach a specified point in an article. OptinMonster comes loaded with exit intent technology that enables your visitors to see a popup when they are about to leave your website.
OptinMonster also supports page-level targeting thereby enabling you to create Popups that are only displayed on targeted pages. OptinMonster comes with built-in analytics that allows you to track which popup is converting best easily. You can also set up A/B testing for improving conversions.
Apart from popup optin forms, OptinMonster also allows you to build footer bar, slide-in, sidebar forms, and after post. All these email subscription forms enable you to grow your email list. If you are not comfortable with using Popups, these other optin forms come as an effective alternative.
A basic license of OptinMonster comes at a price tag of $49 a year. However, if you want added functionality such as exit intent and canvas forms, you need to shell out $199 a year for its pro license.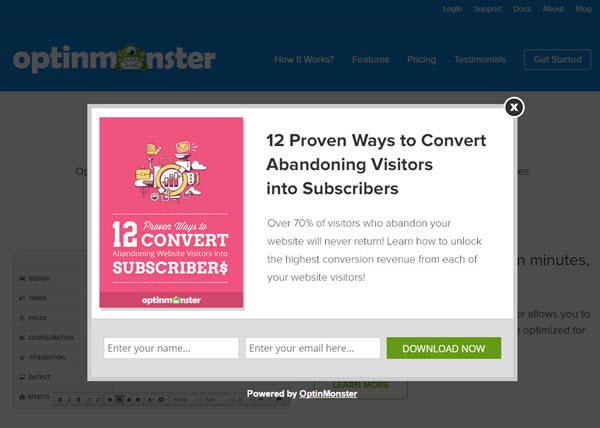 Thrive Leads is one of the best WordPress Email Optin Plugins that enables you to build your mailing list faster than ever before. It's one of the best ways to build a profitable mailing list. Thrive Leads proves to be the most powerful list building a plugin that you have ever used. It works as a complete list building solution to give you the most explosive list growth and the superb business benefits that come with it.
Thrive Leads is a WordPress plugin that combines every type of optin form you need for growing your mailing list. It comes with a simple drag-and-drop editor so that you can create the perfect design for your email optin form. Thrive Leads offers advanced targeting and allow you to come up with highly relevant and targeted offers for your visitors based on posts, categories, tags, and more. With Thrive Leads, you can build hyper-targeted and profitable lists.
Its A/B testing feature enables you to increase your conversions. Thrive Leads provides actionable reporting and insights. So, you can easily find out how your optin forms are performing and can even know where your most valuable traffic comes from.
Thrive Leads provides every type of optin form for maximizing your conversions. Whether it's a popup, "sticky" ribbon, in-line forms, slide-in, optin widget, or scroll mat, you get every type of optin form to maximize your conversions. There are trigger options available with you so that you can choose when and how your optin forms appear. They are time-based triggers as well as interaction-based triggers. You can even A/B test different triggers for increasing conversions. Plus, the optin forms in Thrive Leads are fully responsive and look great on any device. So, there's a lot to expect with Thrive Leads.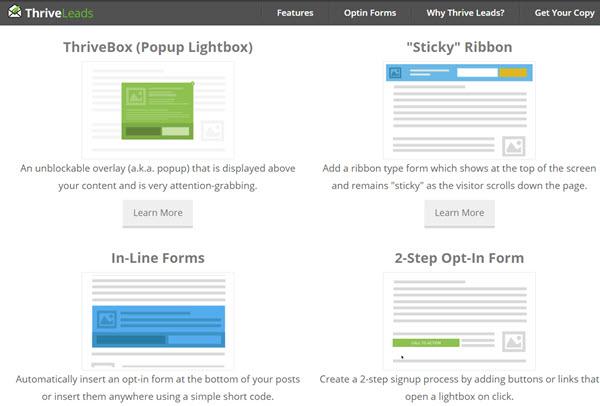 Bloom Email Optin Plugin for WordPress is another big player in the email subscription plugin market. Bloom comes from the Elegant Themes developers which itself is very popular in the WordPress Themes marketplace. Bloom supports an intuitive, easy to use, custom-built UI using which you can create visually stunning optin forms.
One of the biggest assets of Bloom is the inclusion of best-looking templates. Moreover, Bloom supports as much as 115 prebuilt templates. So, with Bloom, you not only get quality templates, but it's also the quantity that makes Bloom so special.
Plus, each of its templates is fully customizable, with lots of different border styles, facility of image orientation, and infinite colors to changing option. With Bloom, you can craft an email capture form that goes well with your website's style and design.
Bloom provides as much as six different subscription form types including pop-ups, inline with content, widget area, below content and optin lockers. The last type is particularly innovative as it enables you to offer premium content in exchange for a visitor's email address.
With Bloom, you can even choose where and when your optin forms are displayed. Bloom also offers a page-level targeting feature whereby you can specify the posts, pages, and categories where you want a specific optin form to appear.
Bloom offers six triggers for your optin so that you can get the perfect moment to display your forms. Bloom comes with effective A/B testing function. Plus, you get to track the statistics and activity from its stylish dashboard. Bloom also supports as much as 12 email marketing services. Access to Bloom comes at a price tag of $89 a year which is available when you sign up for an Elegant Themes Developer membership.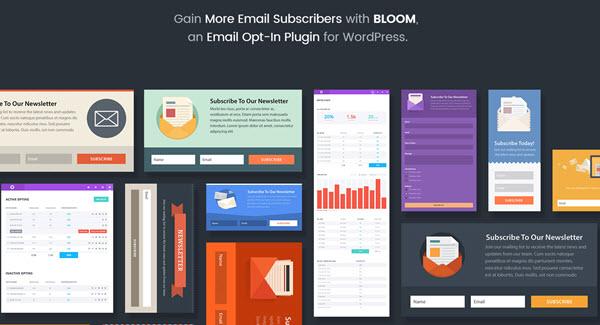 If you are eyeing for serious growth in your email list, then Leadpages Email Optin Plugin for WordPress can be the best choice. In fact, Leadpages has the status of being the #1 landing page builders. It provides you the opportunity for generating leads and sales for your business on the web, in emails, on social media, and via text messaging. Leadpages provides hundreds of mobile-responsive landing page templates suited for every industry.
So, you can easily have more customers joining your email list, sign up for your event, or buy your products. Using its simple interface and built-in optimization tools you can go on to make your next campaign the most successful one.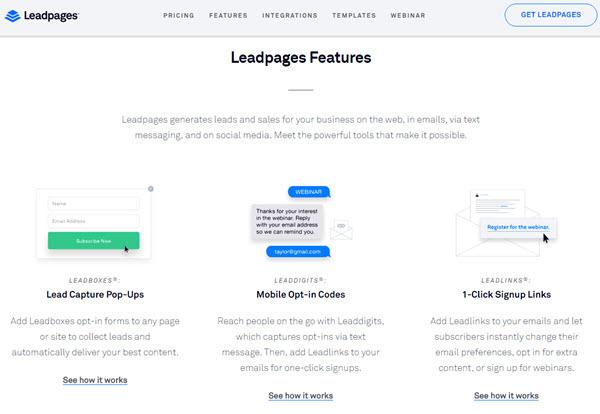 SumoMe comes as a popup email subscription plugin for WordPress users. It is one of the most advanced and yet easy to use email capture tool on the internet. Using its intuitive interface and drag-and-drop functionality you can easily convert one-time visitors into lifelong readers and customers. With SumoMe List Builder, you can create professional looking Popups that instantly attract your readers' attention and convert them into lifelong subscribers.
Moreover, you can time your Popups so that you can catch your visitors at the best moment. SumoMe gives you complete control on the Popups so that they blend with your website design. You can customize the button color, background, text color, text font, and more. Best of all, SumoMe List Builder is one of those popup plugins that is mobile optimized. So, your Popups will look great both mobile as well as desktop devices. With SumoMe, you get dozens of pre-designed, beautiful templates suitable for your specific business goal.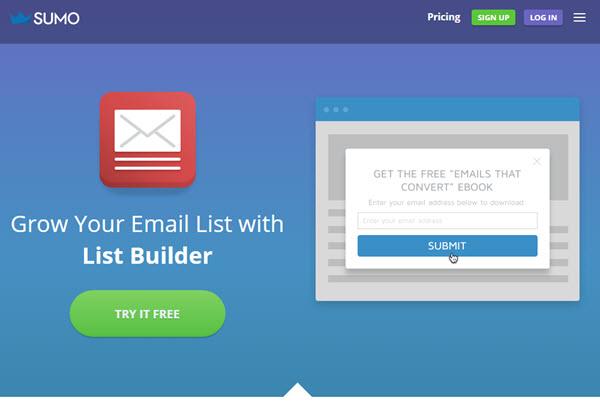 Popup Domination is one of the best Email Subscription Popup Plugin for WordPress users. Using Popup Domination, you get an opportunity for converting more visitors into subscribers and customers. Popup Domination provides dozens of popup templates to help you get more email subscribers. With its Exit Popup technology, you can time your Popups to show when visitors go to leave your website.
It offers OnClick Popups when somebody clicks object or text. There are popup triggers based on time, page views, scrolling the page, and more. Popup Domination offers A/B testing and fully fledged analytics to boost up conversions. Moreover, the Popups are responsive and adapt to the screen size they are seen on.
You can even choose to show up Popups when the user hovers image or text. With its ever growing template library, you can have the best looking and highest converting Popups on your website. Best of all, with Popup Domination, you don't need to have any designing or programming knowledge. Popup Domination starts at $9/mo and maxes out at $99/mo. So, you get plenty of options for having the most powerful email optin plugin for your WordPress site.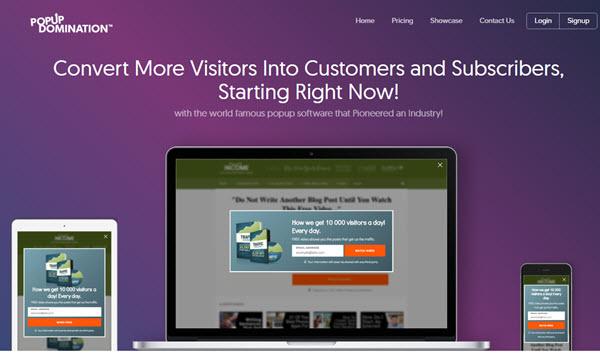 With Ninja Pop Ups for WordPress, you get a professionally designed Pop-up Optin Form. Ninja Pop Up is easy to deploy, configure and enables your visitors and users in taking action about subscribing a newsletter, taking up a discount or coupon offer and also enables you to implement any other call-to-action. Using Ninja Pop Ups, you can increase your subscriber count as well as increase the social signal of your blog or site.
Ninja Pop Ups comes with Opt-In Locker, Social Locker, and with many ready Presets. It provides a social network integration and email marketing integration, as well. Ninja Pop Ups is easy to install, and you can look forward to quick and 24-hour support and can have free upgrades, as well. It has been loaded with stunning features, and so you get great pop-up designs, many layout options, and different color options, are highly customizable and has fully integrated API, with lots of other features, as well.
Pippity popup opt-in forms come with attractive and pleasing pop-up designs. It comes with 18 stunning theme designs. You get to customize its different aspects including color, font, overlay settings, etc. It lets you create different types of pop-ups. With Pippity you get to create a pop-up box or even opt-in bars as header or footer. Pippity also offers you control over the pop-up timings so that it appears when you require it.
Pippity also provides A/B Testing and Analytics so that you can find what design works and what isn't.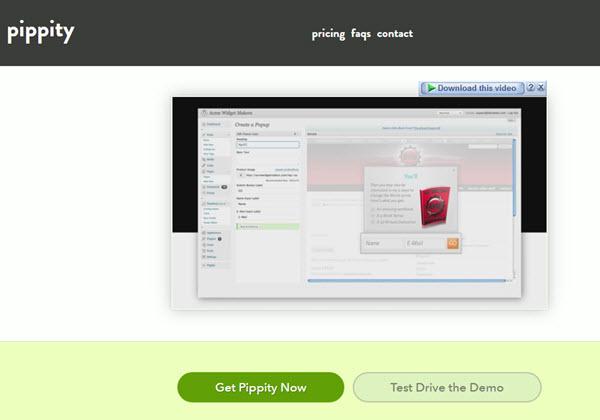 Having a healthy email subscriber list is a dream of many bloggers out there. With WP Subscribe Pro email subscription WordPress plugin, it can certainly become a reality for you. WP Subscribe Pro provides you an opportunity to create good many email subscribers and thereby boost your conversions and earnings.
WP Subscribe Pro requires no coding knowledge. Just install, activate, and go. It comes with exit intent technology so that you can show a popup when visitors are about to leave your site. It is fully responsive and works with all MyThemeShop themes. The plugin won't slow down your website. WP Subscribe Pro supports Aweber, MailChimp and more.
WP Subscribe Pro is fast, easy to use, lightweight, and yet still powerful. Moreover, WP Subscribe Pro is fully customizable to match your site. It allows you to choose various animated effects for the popup display.
It offers popup triggers so that you can control how often and when a popup subscribe box appears. Plus, you get 24/7 lifetime support. It can be used on unlimited sites. With WP Subscribe Pro, you get an opportunity to turn visitors into paying customers. WP Subscribe Pro is priced at $29.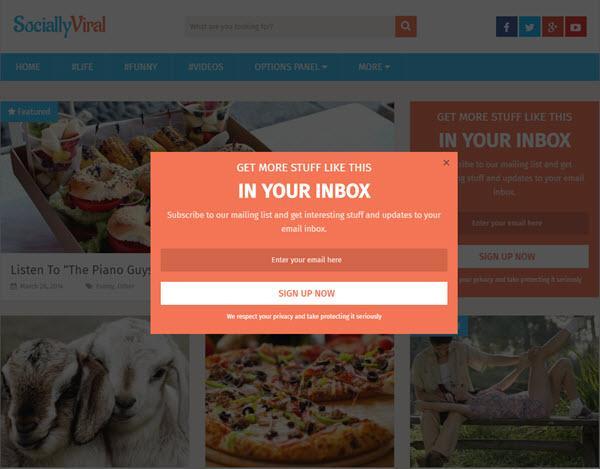 Optin Forms WordPress Plugin is one of the best free mailing list plugin. Optin Forms allows you to create beautiful email optin forms with ease. With Optin Forms, you can create stunning optin forms for your website or blog without any HTML or CSS know how. You simply have to select your email solution, pick a form design, and go on to customize its appearance. The optin form can be added to your posts and pages with a simple mouse click.
You can even use shortcode for adding optin forms to specific posts and pages. Optin Forms offers five beautiful form designs. All form designs are fully customizable. You can easily change colors, texts, fonts, and font sizes. Optin Forms supports Aweber, MailChimp, iContact, GetResponse, MadMimi, ConvertKit, and Interspire Email Marketer. You can even translate Optin Forms into your language. Optin Forms proves to be one of the best optin form generators.

We hope you liked these 10 Best Email Optin Form WordPress Plugins and don't forget to share which plugin you use. Don't forget to share it with your friends and colleagues. We welcome your comments and suggestions.