Affiliate Marketing has become one of the key constituents of Internet Marketing. As a result, it has gained widespread popularity among online marketers around the world.
There are thousands of Affiliate Programs and Affiliate Networks that you can be a part of as an Affiliate and tend to gain substantial commissions by working as an Affiliate.
The scope of Affiliate Marketing is unlimited, and if properly utilized, you can end up being a successful online entrepreneur.
In this context, WordPress Plugins for Affiliates play an important part in streamlining your efforts as an Affiliate Marketer.
Hereunder, we present the 12 Best Amazon WordPress Plugins for Affiliates, which can immensely ease your Affiliate Marketing Efforts if you are promoting Amazon products.
You encounter many practical problems when you are promoting Amazon products through your WordPress website as an Affiliate.
This results in a lot of extra effort on your part, plus you have to devote a lot of extra time.
You have to select the Affiliate Links manually to Amazon products, which is a time taking process.
Then, if you are promoting Amazon products in various categories, too, it involves a good amount of effort in selecting the appropriate Affiliate Links of such products.
Even if you promote your products on Amazon, you also need to undertake manual efforts for marketing those products.
You can get rid of all these manual efforts when you use Amazon WordPress Plugins for Affiliates.
So you can save on your time, increase your Affiliate Marketing revenues by using WordPress Amazon Plugins for Affiliates.
So, you can go through the presentation shown below of the 12 Best Amazon WordPress Plugins for Affiliates. You will surely find a suitable Amazon WordPress Plugin for Affiliates, which can fulfill your requirements.
Most of these Amazon Plugins are free, while some need to be purchased.
12 Amazon WordPress Plugins for Affiliates
Amazon Affiliate WordPress Plugin (AAWP) is one of the most popular premium plugins that can work wonders for increasing your affiliate earnings and conversions in the Amazon.com marketplace.
Whether it's product reviews, advertisements, or even simple text links, with AAWP, you can easily customize the presentation of Amazon products on your website.
AAWP is ultra-flexible and comes with an impressive range of features and capabilities.
AAWP allows you to earn commission by advertising Amazon products on your site. In addition, it does automatic updating of product prices and discounts.
It offers the automatic generation of affiliate links together with the Amazon tracking ID. The Plugin allows you to set the number of products listed (such as top five, ten best).
You can add Amazon products to your page through shortcodes. You can even have an Amazon article number (ISBN/ASIN).
It allows you to customize the functionality of your affiliate listings (site-wide) and even individually by shortcodes. You can even build product comparison tables. One can place product title, description, price, and call-to-action buttons.
You can have different designs for your product displays. It meets Amazon's terms & conditions for price display guidelines.
It has support for multiple Amazon Partner Networks, such as the USA, Germany, France, Spain, India, Brazil, Canada, the UK, Japan, and Italy.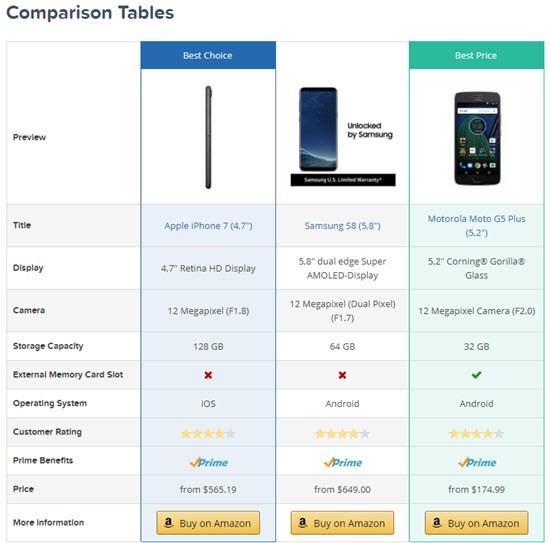 ThirstyAffiliates is one of the most popular WordPress Affiliate Plugins. It is trusted by thousands of active users with its affiliate marketing.
It's a tool for bloggers to make money out of their WordPress websites.
ThirstyAffiliates comes as a WordPress affiliate link management plugin, making it easy for you to add and manage affiliate links to your posts.
This Amazon WordPress Plugin allows you to replace the ugly-looking affiliate links with prettier ones and use the tools for monetizing your site.
ThirstyAffiliates comes with tons of amazing features.
You can not only add affiliate links to your site but can go on and customize link URLs, add multiple redirect types, show category slugs in link URLs, obtain full importing & exporting support through WordPress tools, and more.
You can auto-link keywords. So, you need to provide the keywords, and your affiliate link gets linked automatically. Moreover, it allows you to uncloak links to get total compliance with the terms of service of Amazon.
ThirstyAffiliates offers a "proactive link fixer" so that all your affiliate links are always up to date. It provides proactive link checking with Automatic 404 Checker. It also supports importing from 3rd party APIs.
ThirstyAffiliates also allows CSV Import/Export. Plus, you get charts and tables that are full of useful statistics. It is also integrated with Google Analytics.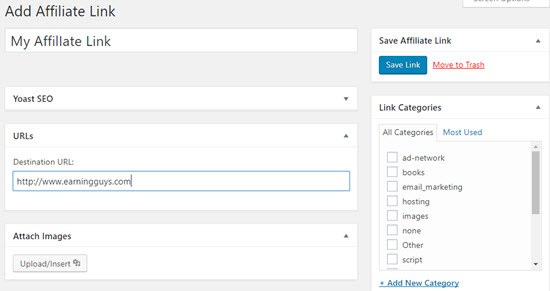 The AmaLinks Pro Plugin makes it easy for you to make money with Amazon through your WordPress site.
AmaLinks Pro has all the features that you ever wanted with an Amazon WordPress Plugin. It allows you to insert Amazon Affiliate links with ease.
You can insert text links, image links, call-to-action-buttons, as well as have product showcases on your website. Its working is easy.
Simply press the AmaLinks Pro Button within the Post Editor & search by product name or ASIN. It makes it easy for you (just a few clicks) to create, preview, edit, and insert Amazon affiliate text links within your content. You can select and insert any available image size from the Amazon Product listing into your posts and pages.
AmaLinks Pro is 100% Amazon Associates Compliant. Moreover, AmaLinks Pro is a versatile Amazon WordPress Plugin.
You can add Amazon Compliant' Buy on Amazon' buttons. You can also design your own custom CTA buttons.
It lets you design your Showcase Box with product information, images, and links with its super easy-to-use editor. It enables you to place Amazon affiliate links on your WordPress site with 100% confidence. The data is pulled from the Amazon API.
And many more features are currently in development, such as the Comparison Tables and Link Checker. So, AmaLinks Pro offers you the best opportunity to monetize your blog with Amazon Associates.
AmaLinks Pro does everything to link affiliate products on Amazon. It allows you to grab your readers' attention and make them click Amazon via your text links.
AmaLinks offers various pricing options:
Basic – $37 (5 Site License, Yearly)
Premium $97 (Unlimited Site License, Yearly)
Platinum $297 (Unlimited Site License, Lifetime)
So, AmaLinks Pro Plugin can be the best option for increasing your Amazon Affiliate Earnings.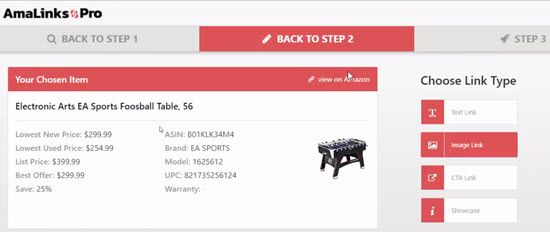 WooCommerce Amazon Affiliates – WordPress Plugin is one of the best Amazon Plugins.
Using this Plugin, you can transform your WooCommerce WordPress Store into a profit churning generator.
The Plugin lets you advertise Amazon products on your Woocommerce WordPress website and thereby get a fantastic opportunity of earning a handsome Affiliate Commission.
The best thing is that it works with any Woocommerce or WordPress Theme.
You get to choose from any worldwide Amazon Locations. The users get redirected to the closest Amazon store, depending on their location.
You get a thorough On-Page Optimization feature for all your Amazon Products together with lots of amazing features, as well.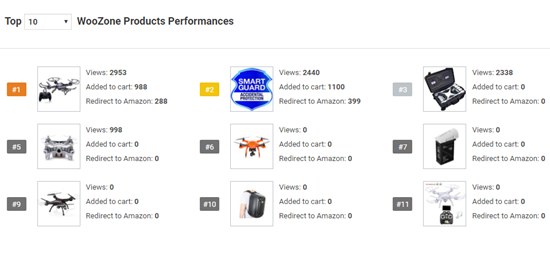 EasyAzon has the status of being one of the most popular Amazon Affiliate WordPress Plugins.
EasyAzon is one of the best tools that you can have for instantly creating neat Amazon affiliate links with your WordPress Admin Dashboard. It can be easily set on your WordPress site. You can start using EasyAzon from any place that has Amazon Affiliate Program.
The EasyAzon 3 plugin helps you to save time and earn more money as an Amazon Affiliate. Using EasyAzon, you get to create high converting Amazon Affiliate Links easily and quickly.
The Plugin lets you localize your affiliate links, enabling you to make full use of international traffic.
It has a built-in Automatic Link Localizer. You can even enable the product pop-up feature to get more user attention and conversions thereon.
EasyAzon provides you with complete control on Affiliate Links without the need for coding or technical knowledge. Creating Amazon Affiliate Links is a matter of seconds using EasyAzon Plugin from within your WordPress Dashboard.
With EasyAzon, you don't have to go and manually create links from within the Amazon.com website. You can create text affiliate links directly to any product that is available for sale on Amazon.com.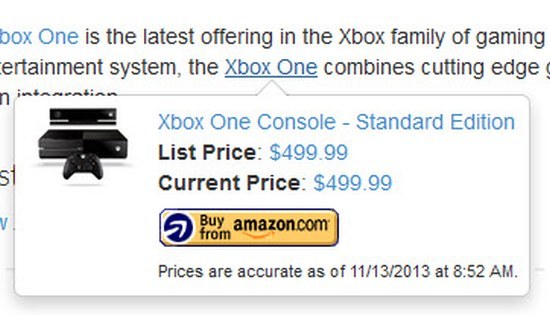 ASA 2 or Amazon Simple Affiliate is an amazing Amazon Affiliate Plugin for WordPress. It has the status of being one of the leading Amazon Plugins.
ASA 2 allows simple and fast integration of Amazon products. It is powerful and yet easy to use Amazon Plugin.
With this Amazon Plugin, you can easily embed Amazon products in your pages. It makes use of the Amazon Product Advertising API so that you can make money with every sale that happens on your site.
ASA 2 has a variety of beautiful templates ready for use. Moreover, these templates are kept up to date with every ASA 2 update. As a result, even those without any programming knowledge can customize the look of embedded products.
With its Product Picker (product selector), you can easily find the right Amazon products directly in your WordPress post editor. It even creates the right shortcode for you.
ASA 2 offers a Product Repository with which you can store and organize products permanently in WordPress. So, you don't have to make unnecessary requests to the Amazon API.
Plus, ASA 2 has dynamic templates that allow you to interact with the contents of the placeholder dynamically. ASA 2 can even recognize the origin of a visitor and loads the product from the Amazon store of the country of his origin. So, you will not lose any sales!
ASA 2 is available in affordable pricing plans starting at $59 and maxing out at $249 only.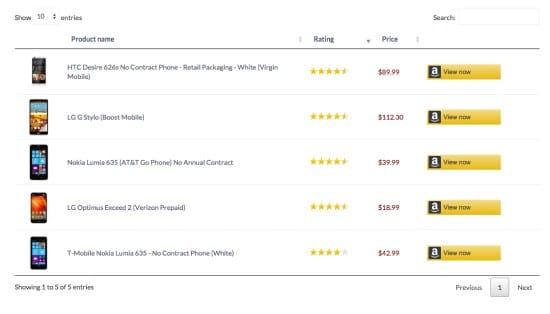 Amazon eStore Affiliates Plugin comes as one of the easiest to use and powerful Amazon WordPress Plugins for Affiliates. In fact, it is rated as one of the top Amazon WordPress plugins.
It is loaded with features and has all Amazon locations available.
Amazon eStore Affiliates Plugin is SEO-ready and includes a Facebook store, as well.
Using Amazon eStore Affiliates Plugin, you get an opportunity of advertising Amazon Products on your WordPress site and earn handsome commissions through qualifying purchases.
The Plugin also comes with 90 days cookie feature too.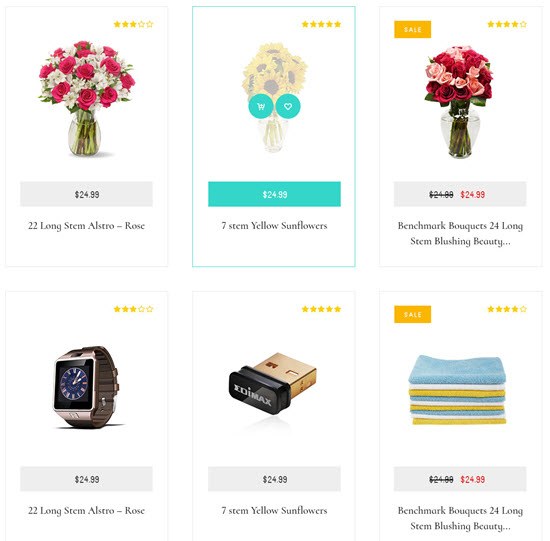 The Amazon Link is another very popular and leading WordPress Amazon Plugin for Affiliates. This Amazon Link Plugin enables you to quickly add links to Amazon products to your WordPress website posts and pages.
The Amazon product links that you want to showcase on your WordPress website can be either in the form of text links, thumbnail images, complex templates, full-size images, or can be full-blown Amazon Flash widgets.
The products links can be taken from any of the Amazon domains, including the US, UK, Canada, Japan, Italy, France, Germany, Spain, China, or India.
The product links contain the Amazon affiliate ID, so collecting commissions on the products purchased using the links is possible. It has a search tool that enables affiliates to create product links in posts and pages easily.
The Plugin allows you to use shortcodes to create product links. It supports the localization of product links, which is based on the nationality of the reader. The Amazon Product Details are cached to make sure that the WebPages are loaded quickly.
With Amazon Auto Links Plugin in place, you will no longer require a manual search of products and paste affiliate links.
The Plugin does the job perfectly well, and you no longer have to be engaged in these repetitive tasks. You have to select the categories in which you want to display the product links on your website, and the rest is done by the Plugin.
The Amazon Auto Links plugin automatically displays the product links from Amazon on your website. The links get tagged with your Amazon Associate ID.
The Plugin supports as many as 10 Amazon Locales and even runs on Javascript-disabled browsers.
The Plugin allows you to insert the Ads in the form of widgets. You can even place the generated shortcode or PHP code where the links appear. The plugin even allows you to search for a specific product.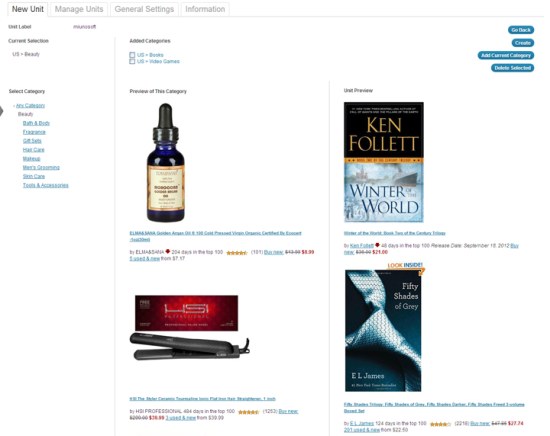 The Amazon Product in a Post Plugin lets you quickly add formatted Amazon Products or Items to any of your WordPress posts or pages by simply using the Amazon Product ASIN.
The Plugin allows you to showcase any Amazon Product on your website along with reviews or descriptions that you want to add to it.
So you get an opportunity to monetize your website with Amazon custom products. You get the freedom to add only the items that you require on your site. The Plugin allows you to add as many items on a page or post using a Shortcode.
The Plugin uses Amazon Product Advertising API. For using the Plugin, you must have an Amazon Affiliate Account along with Amazon Product Advertising API keys.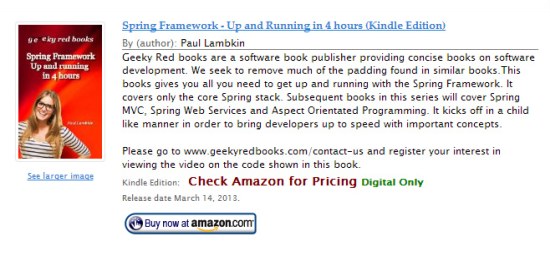 The Amazon Associates Link Builder Plugin is recognized as the official free Amazon Associates Program plugin for WordPress.
Using this Amazon Plugin, you can search for products in the Amazon catalog and go on to find out real-time price and availability information.
That's not all, as this WordPress Amazon Plugin allows you to create links to your posts to products on Amazon.com.
You can generate text links and can create custom ad units. Plus, it also includes out-of-the-box widgets that you can use to your advantage.
The Plugin makes real-time calls to Amazon Product Advertising API and looks for information on items in the product catalog of Amazon.com.
It also contains an inbuilt caching mechanism to reduce the load time of the link content. The Plugin allows you to track orders and earnings information for every ad unit.
This Amazon plugin is in beta form. However, new features are being regularly added to it.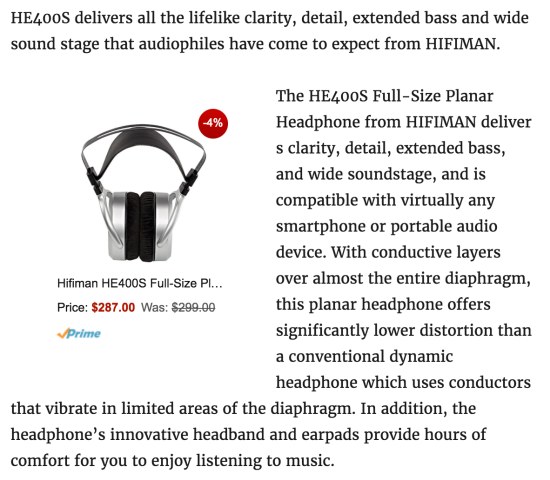 The WooZone – Amazon Associates Bundle Pack includes:
WooZone – WooCommerce Amazon Affiliates
WooZone Contextual – Amazon Advertising Plugin
ADF – Amazon Discount Finder for WordPress
Kingdom – Woocommerce Amazon Affiliates Theme
You need to install the pack, set up all the plugins, and fill out your Amazon associate id.
Its 90 days cookie feature allows you to receive advertising fees from all products that your visitors buy, and not just the products you advertise.
Using the WooZone Plugin, you can bulk import products from Amazon into your WooCommerce store easily. Its ultra-fast import system lets you import products in less than a second.
Moreover, the WooZone Plugin tracks all the data that is available for all Amazon products, including titles, product attributes, prices, product descriptions, as well as product reviews.

I hope that the post proves immensely helpful to you. We have featured 12 Best WordPress Amazon Plugins for Affiliates. We surely believe that you would have been successful in finding out the most suitable Amazon plugin for your WordPress site.
If you liked this Amazon Plugins post, do share it with your friends and colleagues. We welcome your comments and suggestions.