Are you stuck in choosing the right Payment Gateway for your Blogs or E-Commerce Sites?
Well, let me tell you that you are not the only one who faces this problem. There are scores of website owners and bloggers who find it difficult to choose the right Payment Gateway for their Blogs and E-Commerce Sites.
Picking the right Payment Gateway turns out to be quite a confusing task for most bloggers and website owners. This is mainly because not all payment gateways are created equally. They come with different fees and features and are suitable for different industries and company sizes.
This is precisely the reason which inspired us to come up with this post in which we have featured 10 Best Payment Gateways for Blogs and E-Commerce Sites. We hope that this resource proves highly useful for you and helps you to determine the Best Payment Gateway easily for your needs.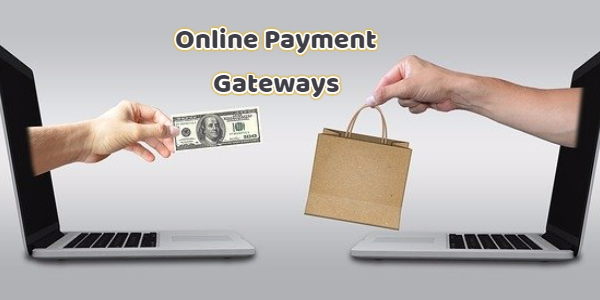 Moreover, this is a well-researched post. We have considered several factors while compiling this list of Best Payment Gateways. This includes factors like accepted cards, transaction fees, multi-currency support, recurring billing, etc.
If you want to sell your eBook or course from your blog or website or you are starting your shopping site, you need a payment Gateway.
Payment Gateway helps you to accept payment from your website in a few simple, easy steps or ways. Payment will be paid automatically in your bank account, and you don't need to manage any programming or technical things.
Let's get to know more about payment gateways:
What is the Payment Gateway?
In simple terms, the Payment Gateway is defined as any software that facilitates the communication of transaction information.
Payment Gateway is a merchant service that is provided by an eCommerce application service provider. It facilitates credit card or direct payments processing for e-businesses, online retailers, and even traditional brick and mortar.
So, a payment gateway maneuvers a payment transaction by transferring information between a payment portal (of the likes of a website, mobile phone, and even interactive voice response service) and the front end processor (acquiring bank).
These software and servers (payment gateways) go on to transmit transaction information to acquiring banks as well as responses from issuing banks (for example, a transaction may be approved or declined). So, all in all, payment gateways go on to facilitate communication within banks.
Moreover, security is an essential component of all payment gateways. They protect sensitive data (for example, credit card numbers) from any fraudulent parties.
Payment gateways adhere to a set of rules and security standards about the access to card information. These sets of rules and security standards are known as the Payment Card Industry Data Security Standard (PCI-DSS).
The submission or order is usually done using the HTTPS protocol, which facilitates secure communication of personal information between the parties that are involved in the transaction.
So, payment gateways have the capability of processing real-time transactions. They can translate currencies between two parties in different countries. They can even bridge language and payment methods. Payment gateways charge a per-transaction fee from those who use them.
Payment Gateway takes care of all payment process, and the way the buyer wants to pay. You also don't worry about your payment as it will be sent to your bank or as per instruction, all this for very fewer transaction charges.
Here, it is important to understand that if you want to have a successful blog or shopping site, it is necessary to employ a powerful Payment Gateway. This essentially reassures your visitors about your trustworthiness and helps to sell your products to them.
So, you should implement the Right Payment Gateway for your Blog or E-Commerce Store.
10 Best Payment Gateways
Herein comes the utility of this post, which lists out 10 Best Payment Gateways for Blogs and E-Commerce Sites. We certainly hope that it helps you to choose one that best suits your needs.
Payoneer is a renowned international payment gateway that enables small businesses as well as freelancers to become active participants in the worldwide marketplace.
Payoneer comes with an innovative mass payout platform. It facilitates businesses in paying their contractors or remote workers from any place in which they may operate.
The Payoneer platform offers a world-class payment service that is inexpensive, fast, secure, and client-friendly. With Payoneer, SMBs and freelancers can easily send and receive payments while sustaining better markup earnings.
Payoneer supports a wide range of currencies. Moreover, it allows users to avail of free transactions for some selected currencies. Plus, it offers full support in more than thirty-five languages.
In fact, Payoneer proves unique in many respects.
Firstly, Payoneer is trusted by top business organizations in the world. It is the preferred payment gateway of choice of some of the largest job marketplaces, including Upwork and Envato. It also renders large-scale payout services to many leading companies in the world, such as Google, Amazon, as well as Airbnb.
Secondly, Payoneer comes as a global payment service. It features among the most widely used platforms ever. It accepts more than 150 diverse currencies in over 200 countries across the world. Payoneer allows users to make and receive payments similar to a bank account.
Thirdly, Payoneer offers multilingual support with its global payment platform. It comes with local language support to most of its service areas. Its support team is there for you 24/7 and offers assistance in a language that is preferred by a customer.
Plus, Payoneer has received numerous awards and industry recognitions for its operational excellence and quality service.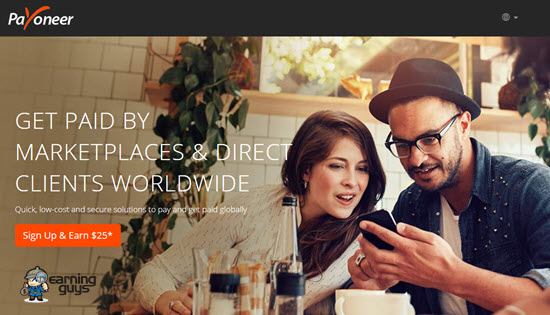 2 – Skrill Payment Gateway
Skrill is another trusted payment service platform based in the UK. It proves equally useful both for businesses as well as individuals. It facilitates international transactions as well as payment for products and services from any part of the world.
Skrill allows you to create a free account. It only charges users a fixed percentage of what they are sending or receiving. For the sender, the fee is as low as 1% of the transaction's value.
So, Skrill offers competitive rates as compared to other expensive platforms and gateways of the world. Plus, Skrill can be linked to any bank account worldwide easily. It even guards excellent security of your payment information.
There are many unique aspects of Skrill. Let's have a look at them one by one:
Skrill allows several payment transaction options, including credit cards, cash, as well as email transactions. You need to sign up on the web and avail of the services.
They support over 30 different currencies. So, you can target buyers from all around the globe.
Skrill offers ultimate security and transparency to transfer high-value money to your account. Your passwords and other critical information are kept confidential with no mishaps whatsoever. It comes with anti-fraud screening features to monitor every transaction to and from your account.
Your Skrill account works on mobile devices. So, you can make transactions and payments from almost anywhere. Moreover, Skrill offers the service to get a Master Card and withdraw cash from ATMs worldwide.
Skrill allows paying for stuff online with your account. So, it proves a very handy tool for POS businesses and online stores. It enables your customers to enjoy their shopping experience.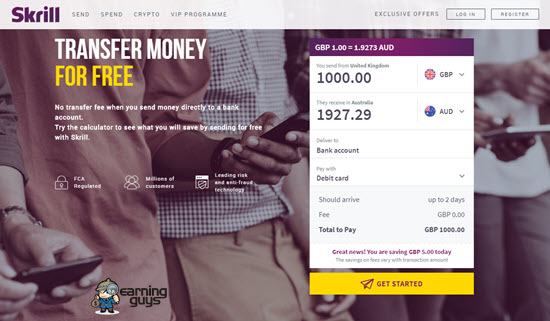 3 – PayPal Popular Payment Gateway
PayPal is one of the most reputable, trustworthy, and widely-used Payment Gateway. It is highly recognized among E-Business Professionals and Non-Professionals. PayPal provides you the opportunity to take your business online with security and flexibility.
Using PayPal, you can connect any major payment processor, bank, or card association with its industry-leading payment gateways. It accepts both credit card or debit card payments.
PayPal is free to use for buyers, while for store owners, a simple transaction fee is charged (3.4% + $0.30) when using it for accepting credit card payments.
The best part is that PayPal does not require any setup fees, monthly fees, or gateway fees. You only need to pay once a sale is completed.
Moreover, you do require a PayPal account. You can directly login with your Email. It is available in more than 190 countries.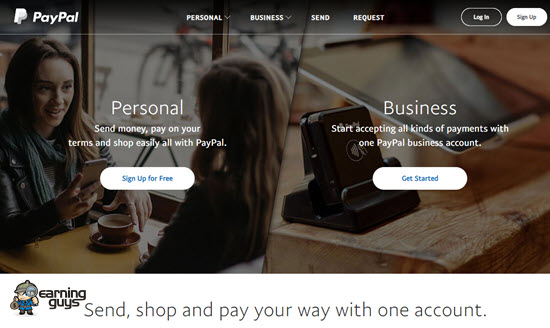 Amazon Pay is a trusted, secure, and streamlined payment service that's ranked among the best payment gateways of the world. It offers services to both merchants and shoppers, facilitating their online purchases. It uses information that you have inserted in your Amazon account during check-ins and checkouts.
Amazon Pay makes your transactions 100% secure and charges no additional fees to do so. Like other payment gateways, Amazon Pay only charges a fixed percentage of the amount they are transferring.
Amazon Pay also features a "fully featured" eCommerce suite that helps merchants to promote, sell, and manage products as well as orders. So, Amazon Pay optimizes their marketplace activities and positions them as reliable vendors with a great reputation.
There are many unique aspects of Amazon Pay. Let's have a look at them.
Amazon Pay streamlines the purchase process. It allows users to access their information from the merchant's site. So, they don't have to enter their information like name, address, credit card details, etc.
The Amazon Pay allows online retailers as well as sellers to provide an excellent shopping experience for their buyers. The package comes with tools and features that attract new customers and turn them as repeat shoppers. All in all, it streamlines their shopping process, thus improving customer loyalty by facilitating customizable recurring payments, among others.
Amazon Pay is helpful in streamlining the customer's checkout experience of its merchants. As a result, there is less cart abandonment. So, more visitors turn into loyal shoppers. Plus, it simplifies shopping both on local and mobile devices and makes it easy to browse through shopping sites. There are no hassles of carts and checkouts.
With Amazon Pay, the fee is transaction-based and come with processing and authorization component.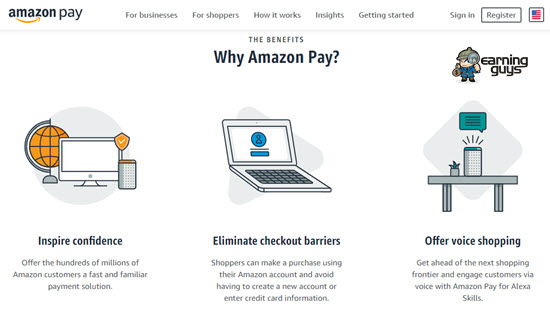 Authorize.Net is a well-known and one of the most powerful Payment Gateway. It was founded in 1996 and has since become one of the most sought after payment gateways. It is a preferred choice of more than 400,000 merchants worldwide.
Authorize.Net accepts payments online through credit cards and electronic checks. It also supports on-form payments, mobile payment, and recurring billing. It also allows you to accept payments directly through the Authorize.Net site. It is mostly used for Magento stores and shopping carts like osCommerce.
It comes with pre-configured "buy" buttons and "donate" buttons. Authorize.Net provides solutions for every type of online storefront. It charges set-up fees of $49 and monthly gateway fees of $29. Overall, it is the best solution for managing, automating, and processing credit card payments.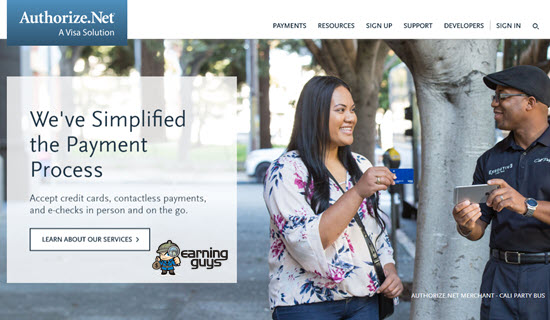 6 – 2CheckOut Payment Gateway
2CheckOut is one of the most recognized, trustworthy, and powerful Payment Gateway. It was founded in 1999 and has been in business for as much as 17 years.
2CheckOut provides services in as much as 196 countries and accepts payments in the form of credit cards, debit cards, and PayPal. The best part is that 2CheckOut offers a low fee structure on per successful transaction basis. Moreover, with 2CheckOut, you don't have to pay any monthly and setup fees.
2CheckOut supports a variety of online payment methods such as Credit Cards, Debit Cards, and PayPal. It even supports Mobile Payment and doesn't require you to have a separate merchant account. With 2CheckOut, you also get service for downloadable products and recurring billing.
Overall, 2CheckOut is one of the most simple and affordable Payment Gateways. It proves instrumental in expanding your online business by offering you a global reach, enhanced fraud protection, and simple implementation.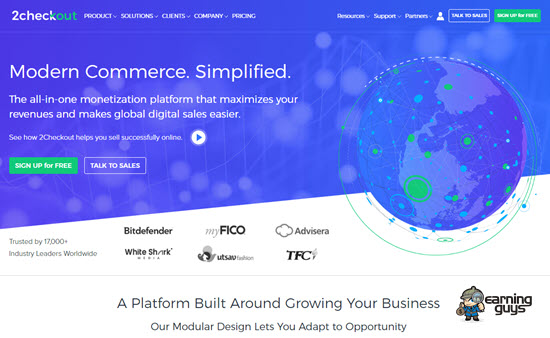 Stripe is a relatively new payment processor in the E-Business Sector. However, this does not make it any less competitive than any of the best Payment Gateway. That's the reason; Stripe finds mention in this compilation of Best Payment Gateway for Blogs and E-Commerce Sites.
Stripe Payment Gateway comes empowered with powerful features that enable you to run your E-Commerce Business successfully. Build a marketplace, mobile app, or offer any subscription service with Stripe. The best part is that Stripe does not charge any monthly fees nor any extra charge for different payment methods.
With Stripe, you don't need to come up with a separate merchant account. It offers a great API and has a relatively low transaction rate. However, it does not support Mobile Payment and requires an SSL Certificate. Overall, Stripe is an excellent Payment Gateway that you can surely trust.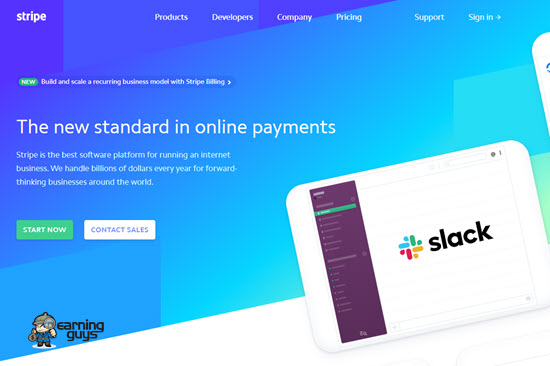 BluePay is one of the most innovative, secure, and integrated payment processing solutions for your online business. It was launched in 2002 and has since been successful in gaining the trust of thousands of Bloggers and E-Commerce Entrepreneurs.
BluePay offers a wide range of processing solutions such as multi-channel processing, large ticket processing, batch credit card processing, mobile credit card processing, electronic billing & invoicing, and many other solutions as well.
They have payment processing solutions for every industry and have developed the expertise to meet the unique requirements of all types of businesses. Their innovative technology, affordable rates, multiple payment options, easy-to-use tools, and exceptional service make them one of the most sought after Payment Gateways for Blogs and E-Commerce Sites.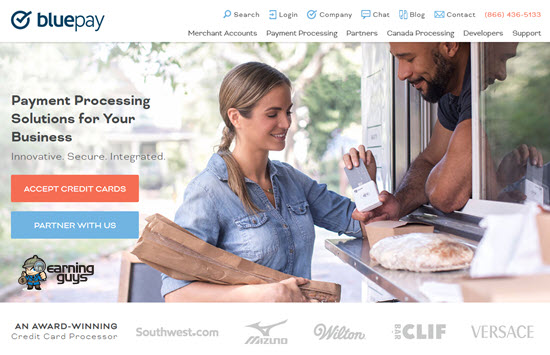 BlueSnap comes as a dedicated payment processor for merchants and retailers. It allows payments for eCommerce, mobile, and website development. So, it can be integrated with all leading marketplaces as well as shopping cart platforms.
It enables direct payments and can be used to build unique desktop and mobile applications for SaaS, gaming, invoicing, and more. So, BlueSnap proves a great combination of the retailer and developer-friendly tools that is unique in this industry.
BlueSnap helps to expand your eCommerce business. It supports as much as 110 payment types in 100 currencies and as much as 29 different languages.
Moreover, BlueSnap is fully operable and active in 180 countries and can be connected automatically to a global network of acquiring banks. So, it ensures the best conversion rates for each user.
BlueSnap is also well-known for its Subscription Billing Engine, allowing users to customize their recurring billing models. It allows users to pay without having to face the trouble of entering credit card data.
BlueSnap comes with a lot of unique features such as:
BlueSnap comes with a payment processor, gateway as well as a merchant account that has been bundled into its compact and unified platform. So, it helps businesses to take credit card payments through online gateways. It provides mobile wallets to their customers and pulls comprehensive reports in no time whatsoever.
It offers shoppers tons of payment choices as the system integrates with PayPal, ApplePay, VISA, Master Card, Discover, and more. So, it enables businesses to accept more payments from domestic and international customers.
BlueSnap allows users to accept payments over the phone as it comes with a built-in virtual terminal in every console. Moreover, it allows users to deliver specialized emails to their clients by detailing the products and services that they intend to buy.
BlueSnap delivers many analytics tools for greater transparency as well as insight. The platform even facilitates cross-border eCommerce.
10 – BitPay Bitcoin Payment Gateway
BitPay comes as a Bitcoin Payment Gateway. It's the future of secure payments and transactions. BitPay has earned a leading position among gateways that facilitate Bitcoin payments. So, it's the founder of a whole new payment processing method. Thus, if you want to accept Bitcoin payments, you should give it a look.
BitPay allows you to accept and send Bitcoins. You can store and spend your Bitcoin funds securely and can even turn them into dollars using a unique BitPay Card. It has adopted a mobile-first logic so that you can do this from anywhere in the world. It offers all the billing, eCommerce, retail, and donation tools that you need to operate internationally.
Moreover, BitPay comes with many unique features, such as:
BitPay allows online sellers and merchants to sell anything and everything as well as accept Bitcoin as payment. It offers a fast and easy setup that is specially designed for online payments.
It has the lowest processing fee per transaction that has been fixed at 1% for all users.
BitPay can easily be integrated with any existing system using a secure API. Plus, it offers massive customization options for security and speed.
BitPay comes with support for 40 languages so that your business can go global and cater to international customers. Moreover, it can accept payments in 8 different currencies, such as Bitcoins and mixed structures.
BitPay comes with Anti-fraud risk and identity management. It makes every Bitcoin transaction safe and secure.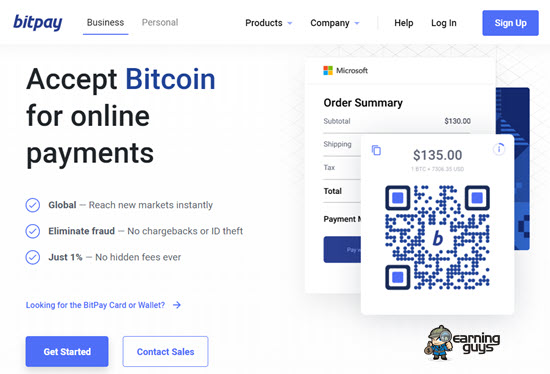 As we can see, Payment Gateways go a long way in establishing a successful online business. So you should carefully select a suitable Payment Processing Solution for your Blog or Online Store that fulfills your unique business requirements.
Hopefully enough, this post on 10 Best Payment Gateways for Blogs and E-Commerce Sites proves immensely helpful for you in choosing the right Payment Gateway for your online business. Thanks for visiting. Please share this post across popular social networking sites.